The film is a suspense/science fiction piece that comments upon and satirizes media, advertising, TV's effects on the populace, and a ridiculous standard of beauty.
Though spare in visual effects, the film is notable for being the first commercial film to attempt to make a realistic computer-generated character, for the model named Cindy. It was also the first film to create three-dimensional (3D) shading with a computer, months before the release of the better-known Tron.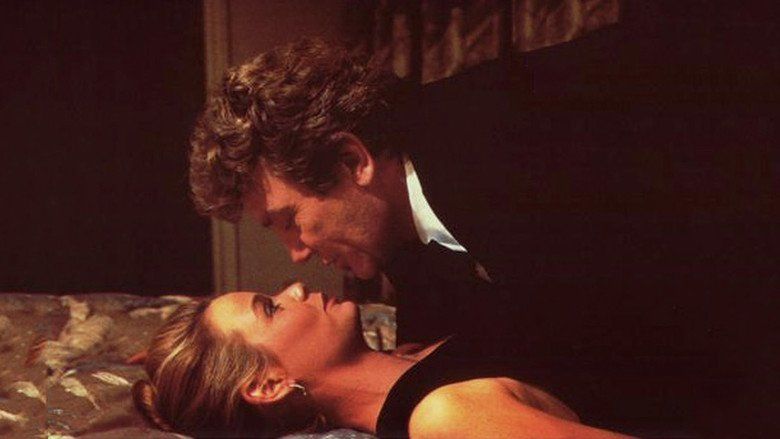 Dr. Larry Roberts (Albert Finney), a Beverly Hills plastic surgeon, is puzzled when four beautiful models working in television commercials request cosmetic surgery to make changes so minor as to be imperceptible to the naked eye. When these models later start dying under mysterious circumstances, he discovers they are all linked to the same advertisement research firm.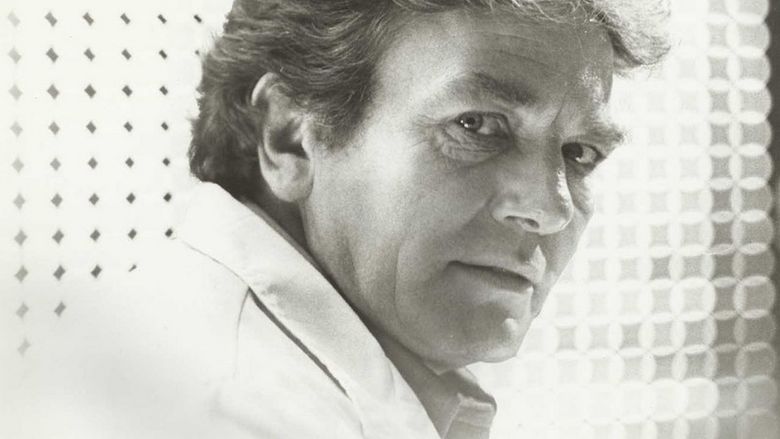 The Digital Matrix research firm rates advertising models using a scoring system to measure the combined visual impact of various physical attributes in television commercials. In an experiment to increase their scores, some models are sent to Dr. Roberts to get cosmetic surgery to maximize their visual impacts. Though the models are physically perfect after the surgeries, they still are not as effective as desired, so the research firm decides to use a different approach. Each model is offered a contract to have her body scanned digitally to create 3D computer-generated models, then the 3D models are animated for use in commercials. The contract deals seem to be incredibly lucrative for the models: once their bodies are represented digitally, they get a paycheck for life, never having to work again, since their digital models are used for all their future work in commercials.
However, when these same models start dying under mysterious circumstances, Roberts becomes suspicious and decides to investigate Digital Matrix. He has a strong interest in investigating the deaths: he is considered a prime suspect by the police (from evidence planted at the scene of one of the murders) and his most recent patient (with whom he is involved in a relationship), Cindy (Susan Dey), is the last of the models to be digitally scanned.
During his investigation, Roberts discovers some advanced-technology devices the Digital Matrix corporation is using to hypnotize consumers into buying the products they advertise. He also discovers the Light Ocular-Oriented Kinetic Emotive Responses (L.O.O.K.E.R.) gun, a light pulse device that gives the illusion of invisibility by instantly mesmerizing its victims into losing all sense of time.
Albert Finney as Dr. Larry Roberts
James Coburn as John Reston
Susan Dey as Cindy Fairmont
Leigh Taylor Young as Jennifer Long
Dorian Harewood as Lieutenant Masters
Darryl Hickman as Dr. Jim Belfield
Terri Welles as Lisa Convey
Terry Kiser as Commercial Director
Crichton started thinking about the subject of the film in 1975. He says he went to a Los Angeles computer company to find out how they could create copies in commercials without looking too ridiculous and discovered a company in Texas was already doing it, called tomography.
Looker became an early production of The Ladd Company. It was Leigh Taylor-Young's first film in eight years.
Looker was poorly received by critics, as it holds a 29% rating on Rotten Tomatoes based on 17 reviews. It was also commercially unsuccessful at the box office.
There appear to be two versions of the film. The original theatrical cut is what appeared in theaters in 1981 and is what has appeared on most video releases, including the 2007 region 1 DVD release.
TV airings have been of a slightly different edit, containing a sequence in which Reston, after detaining Roberts and Cindy in his mansion, explains why he had the other models murdered (the reason for the killings remains unexplained in the theatrical release, resulting in a plot hole). He says the models were the 'measurements' and that it was corporate policy to 'shred old documents' that competitors might use. After Reston leaves to attend a dinner party, Roberts and Cindy are able to escape.
On his DVD commentary track, Crichton alludes to difficulties he had editing Looker, which may account for why the TV version contains more exposition. Another possibility is that television screenings were lengthened to fill a particular time slot.
Another change is during the ending walkaway. In the original release, a voiceover by Reston details the chillingly powerful influence of television on the American viewers, from part of a speech he makes earlier in the film. The voiceover in the newer version of the film is a public relation piece for the Reston company.
The Vivaldi music chosen by the doctor is the flute concerto in G minor Op 10 No 2 RV439 la notte IV allegro.
The film contains female nudity, though none of it is explicitly sexual in nature. Despite these graphic depictions, the film was re-rated PG, although originally rated R.