Lonnie Bradley Holley, sometimes known as The Sand Man (born February 10, 1950 in Birmingham, Alabama), is an African-American artist and art educator. He was born the 7th of 27 children, and claims to have been traded for a bottle of whiskey when he was four.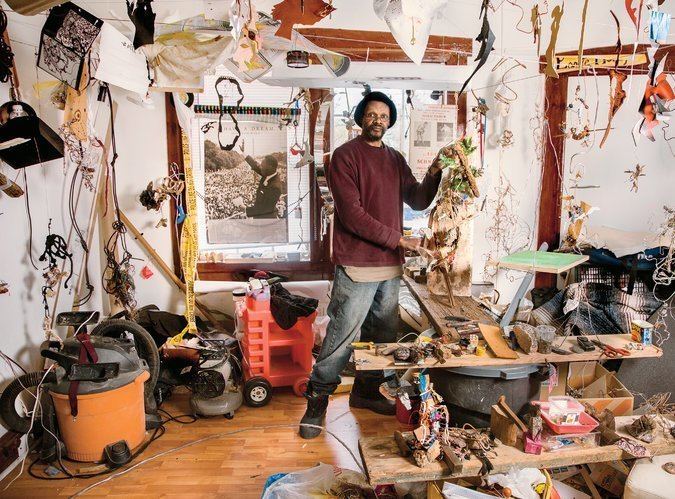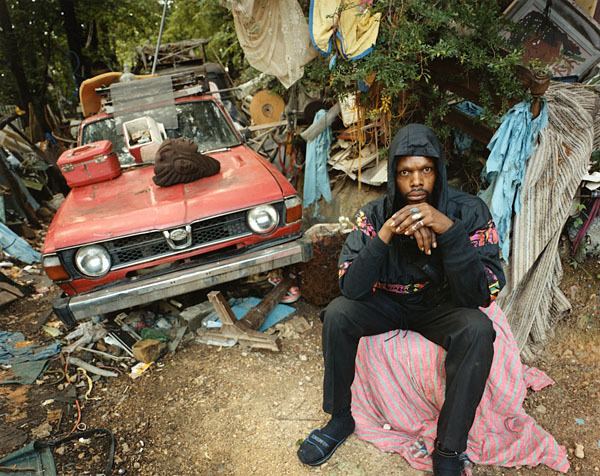 Holley began his artistic life in 1979 by carving tombstones for his sister's two children who died in a house fire. He used blocks of a soft sandstone-like by-product of metal casting which was discarded in piles by a foundry near his sister's house. He believes that divine intervention led him to the material and inspired his artwork.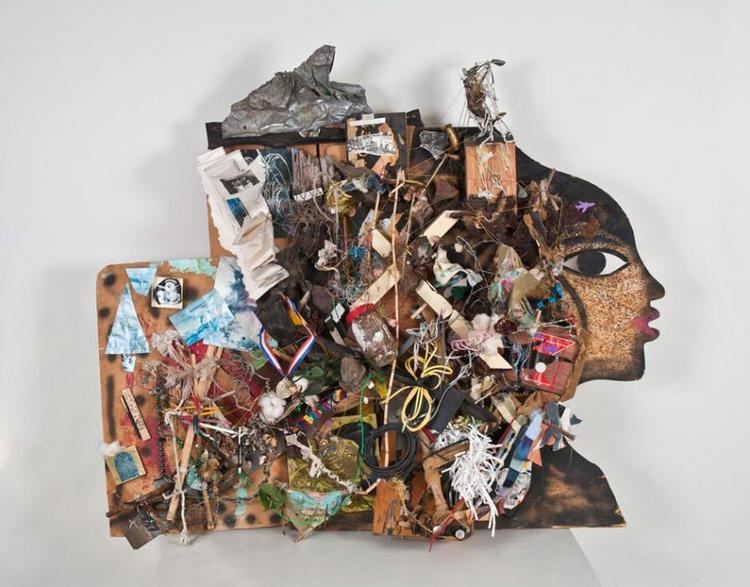 Inspired to create, Holley made other carvings and assembled them in his yard along with various found objects. In 1981, he brought a few examples of his sandstone carvings to Birmingham Museum of Art director Richard Murray. The BMA displayed some of those pieces immediately and Murray introduced him to the organizers of the 1981 exhibition "More Than Land and Sky: Art from Appalachia" at the Smithsonian American Art Museum. Soon his work was being acquired by other institutions, such as the American Folk Art Museum in New York and the High Museum of Art in Atlanta. His work has also been displayed at the White House.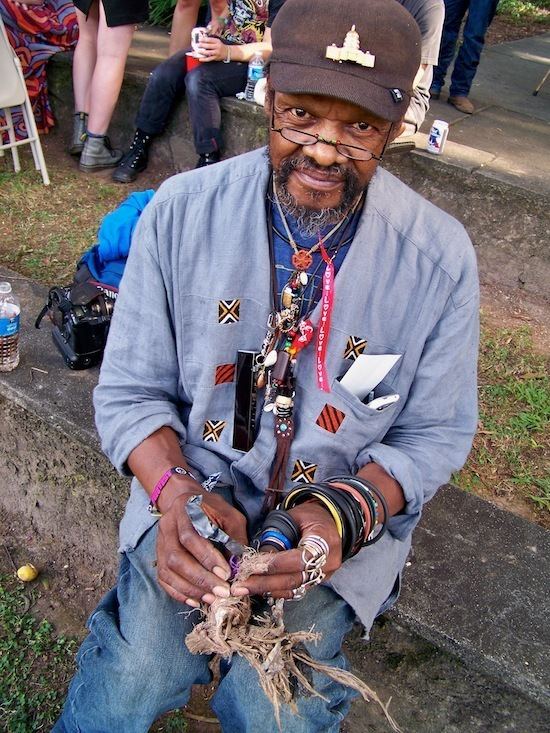 Holley also became a popular guest at children's art events, bringing blocks of the foundry stone for children to carve. He gets special pleasure from sharing his experience of learning to love oneself through creative activity.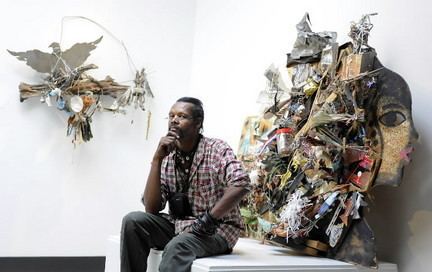 By the mid-1980s his work had diversified to include paintings and recycled found-object sculptures. His yard and adjacent abandoned lots near his home became an immersive art environment that was celebrated by visitors from the art world, but threatened by scrap-metal scavengers and eventually, by the expansion of the Birmingham International Airport. In late 1996 Holley was notified that his hilltop property near the airport would be condemned. He rejected the airport authority's offer to buy the property at the market rate of $14,000, knowing that his site-specific installation had personal and artistic value he demanded $250,000. The dispute went to probate court and in 1997 a settlement was reached and the airport authority paid $165,700 to move Holley's family and work to a larger property in Harpersville, Alabama.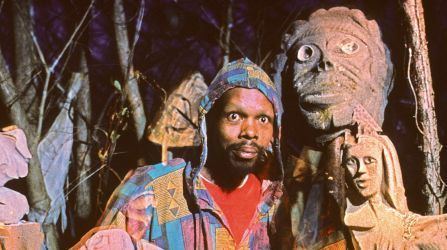 The appearance of the artist with dreadlocks in small-town Harpersville, accompanied with 5 of his 15 children and a truckload of artwork created from trash, did not please his new neighbors.
Holley's first major retrospective, Do We Think Too Much? I Don't Think We Can Ever Stop: Lonnie Holley, A Twenty-Five Year Survey, was organized by the Birmingham Museum of Art and traveled in 2003 to the Ikon Gallery in Birmingham, England. From May 2003 to May 2004, Holley created a "sprawling, sculptural environment" in the lower sculpture garden at the Birmingham Museum of Art as part of their "Perspectives" series of site-specific installations. The creation of the work was documented in the film "The Sandman's Garden" by Arthur Crenshaw and in photographs by Alice Faye "Sister" Love.
Holley is currently installing sculptural work for the upcoming exhibition Groundstory: Tales from the shade of the South, at Agnes Scott College of Decatur, Georgia, ran at the Dalton Gallery from September 28 to November 17, 2012. In 2013, he released an album entitled Keeping a Record of It.