stone and rock




26 m




1990




stone tower




1826




1826






Longstone Rock Farne Islands Northumberland Coast England




2015-2016 (modernization)




tapered cylindrical tower with balcony and lantern




red tower with horizontal central white band, red lantern




Farne Islands, Farne Lighthouse, Hilbre Island Lighthouse, Lynmouth Foreland Lighthouse, Cromer Lighthouse
Longstone Lighthouse is an active lighthouse located at Longstone Rock off Seahouses, Northumberland Coast, England.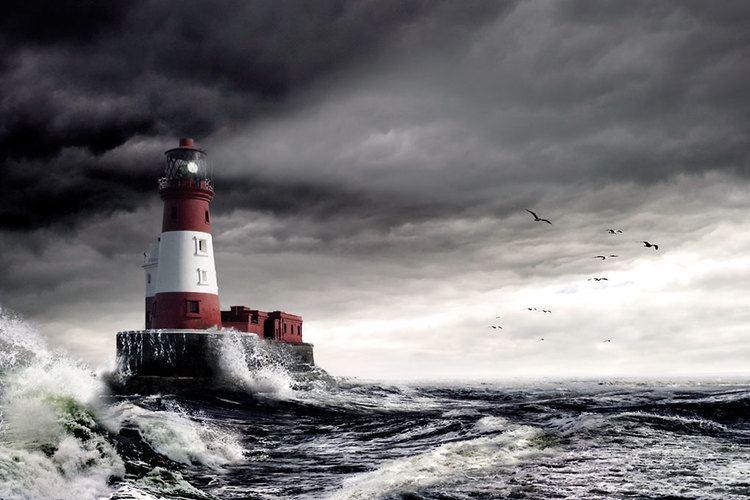 Longstone Lighthouse was built and designed by Joseph Nelson in 1826, and was originally called the Outer Farne lighthouse.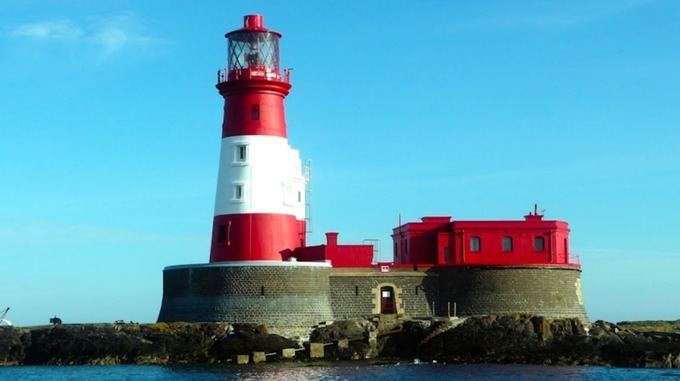 The site had a long history of need for a light. In the late 17th century Sir John Clayton, and later, in 1755, Captain J. Blackhead, requested a light for the island. Both were turned down because the authorities, the Elder Brethren of Trinity House, were unable to persuade affected parties to contribute to the maintenance of the light.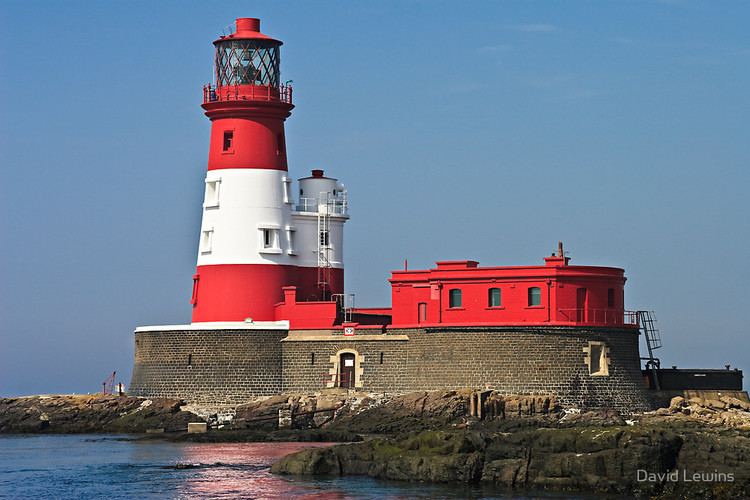 In the mid-1820s the welfare of shipping won over and it was agreed that a lighthouse be constructed. The lighthouse originally used Argand lamps, but in 1952 was finally electrified, and in 1990 became fully automated.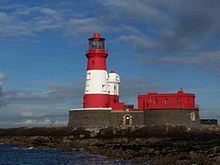 The lighthouse is known for the 1838 wreck of the Forfarshire and the role of Grace Darling, the lighthouse keeper's daughter, in rescuing survivors.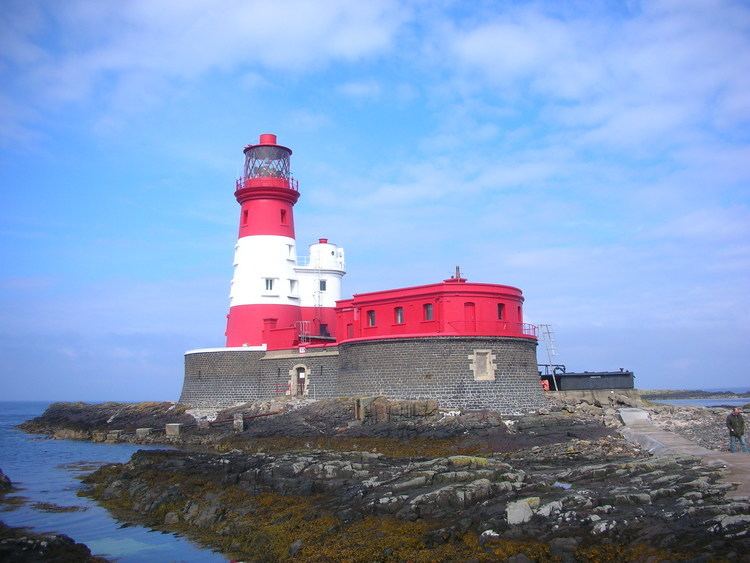 Tours of the lighthouse, which is accessible by boat, are operated by The Golden Gate Boat Trip Company under licence from Trinity House.
The lighthouse used to have an optic on top of it made by the Chance Brothers of Smethwick. It was made in 1873 and was used for almost 80 years. The optic is a Fresnel lens, used to increase the transmission of light from a lighthouse. The optic is now on display at Thinktank, Birmingham Science Museum.
Longstone Lighthouse Wikipedia