Animalia




Araneomorphae




Arthropoda




Family




Chelicerata




Tetragnathidae




Araneoidea




Spider






Longjawed Orbweavers, Leucauge, Metellina, Meta menardi, Pachygnatha
The long-jawed orb weavers or long jawed spiders (family Tetragnathidae) are elongated spiders with long legs and chelicerae.
The spiders are orb web weavers, weaving small orb webs with an open hub and few, wide-set radii and spirals. The webs have no signal line and no retreat. Some species are often found in long vegetation near water.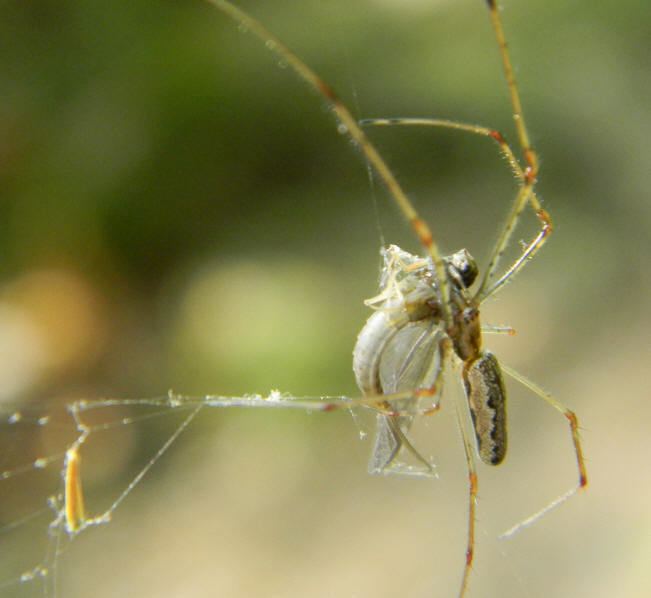 The genus Nephila, or golden silk orb-weavers, named after the golden tint of their silk, has been separated into its own family, Nephilidae.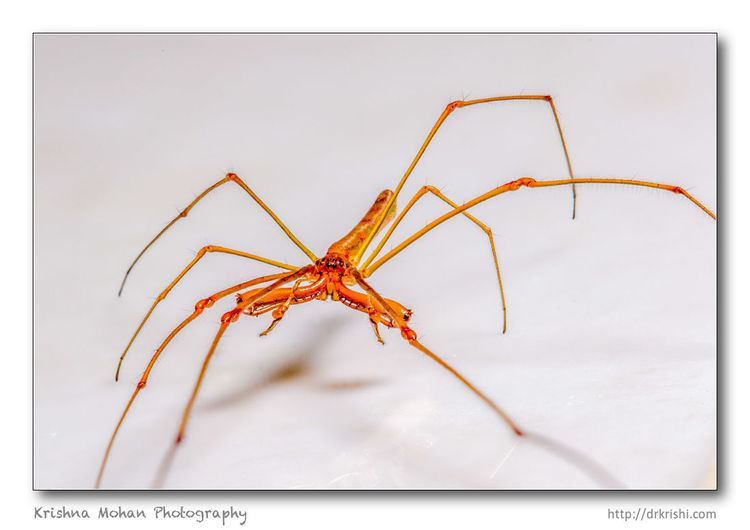 The categorization into subfamilies follows Joel Hallan's Biology Catalog.
Leucauginae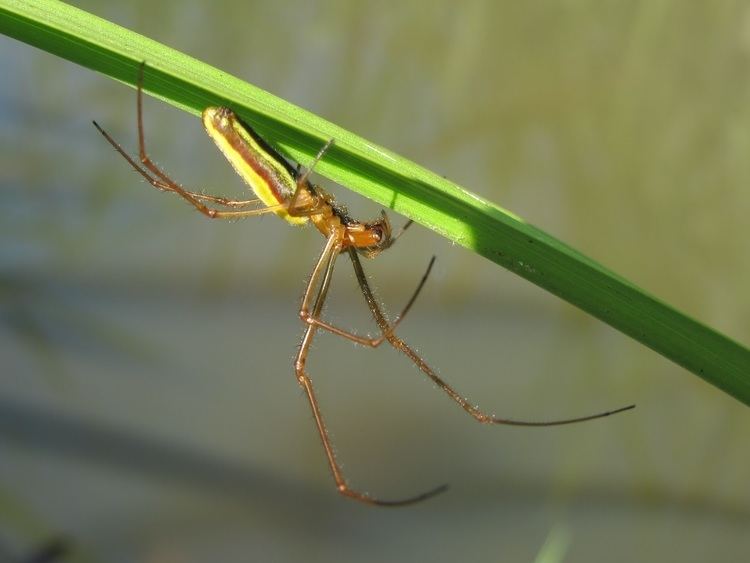 Azilia Keyserling, 1881
Dianleucauge Song & Zhu, 1994
Eryciniolia Strand, 1912
Leucauge White, 1841
Mecynometa Simon, 1894
Memoratrix Petrunkevitch, 1942 † (fossil, oligocene)
Mesida Kulczyn'ski, 1911
Nanometa Simon, 1908
Okileucauge Tanikawa, 2001
Opadometa Archer, 1951
Pickardinella Archer, 1951
Tylorida Simon, 1894
Metinae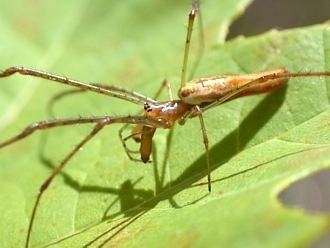 Atelidea Simon, 1895
Atimiosa Simon, 1895
Chrysometa Simon, 1894
Diphya Nicolet, 1849
Dolichognatha O. P.-Cambridge, 1869
Homalometa Simon, 1897
Meta C. L. Koch, 1836
Metabus O. P.-Cambridge, 1899
Metargyra F. O. P.-Cambridge, 1903
Metellina Chamberlin & Ivie, 1941
Metleucauge Levi, 1980
Nanningia Zhu, Kim & Song, 1997
Parameta Simon, 1895
Prolochus Thorell, 1895
Schenkeliella Strand, 1934
Zygiometella Wunderlich, 1995
Tetragnathinae Menge, 1866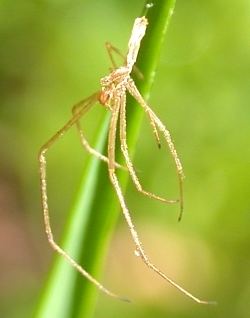 Agriognatha O. P.-Cambridge, 1896
Antillognatha Bryant, 1945
Cyrtognatha Keyserling, 1881
Doryonychus Simon, 1900
Dyschiriognatha Simon, 1893
Glenognatha Simon, 1887
Hispanognatha Bryant, 1945
Mimicosa Petrunkevitch, 1925
Mitoscelis Thorell, 1890
Pachygnatha Sundevall, 1823
Prionolaema Simon, 1894
Tetragnatha Latreille, 1804
incertae sedis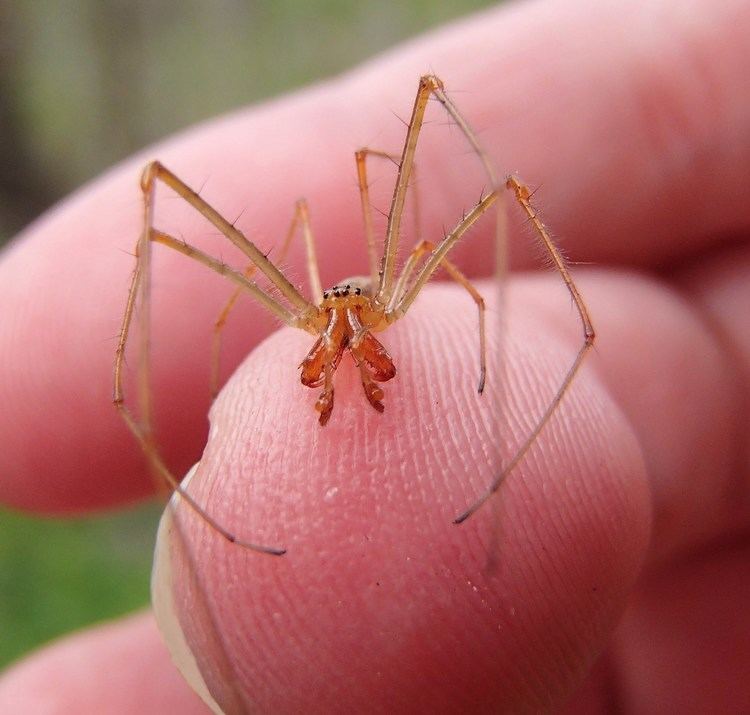 Alcimosphenus Simon, 1895 (formerly Araneidae)
Deliochus Simon, 1894 (formerly Nephilinae)
Eometa Petrunkevitch, 1958 † (fossil)
Guizygiella Zhu, Kim & Song, 1997
Leucognatha Wunderlich, 1992
Macryphantes Selden, 1990 † (fossil, limestone)
Menosira Chikuni, 1955
Neoprolochus Reimoser, 1927
Orsinome Thorell, 1890
Palaeometa Petrunkevitch, 1922 † (fossil)
Palaeopachygnatha Petrunkevitch, 1922 † (fossil)
Parazilia Lessert, 1938
Pholcipes Schmidt & Krause, 1993
Phonognatha Simon, 1894 (formerly Nephilinae)
Priscometa Petrunkevitch, 1958 † (fossil)
Sancus Tullgren, 1910
Sternospina Schmidt & Krause, 1993
Theridiometa Petrunkevitch, 1942 † (fossil, oligocene)
Timonoe Thorell, 1898
Wolongia Zhu, Kim & Song, 1997
Long-jawed orb weaver Wikipedia