The Lomas Rishi Cave, also called the Grotto of Lomas Rishi, is a sacred architectural feature located in the Barabar and Nagarjuni hills of Jehanabad district in the Indian state of Bihar. This rock-cut cave was carved out as a sanctuary. It was built during the Ashokan period of the Maurya Empire in the 3rd century BC, as part of the sacred architecture of the Ajivikas. The hut-style facade at the entrance to the cave, which was meant as a milk shed, influenced South Asian rock-cut architecture. It became a model for all such arched entrance portals built at many other Buddhist and Jain caves in India, such as the much bigger Buddhist Chaitya halls of Ajanta or Karli in Maharashtra.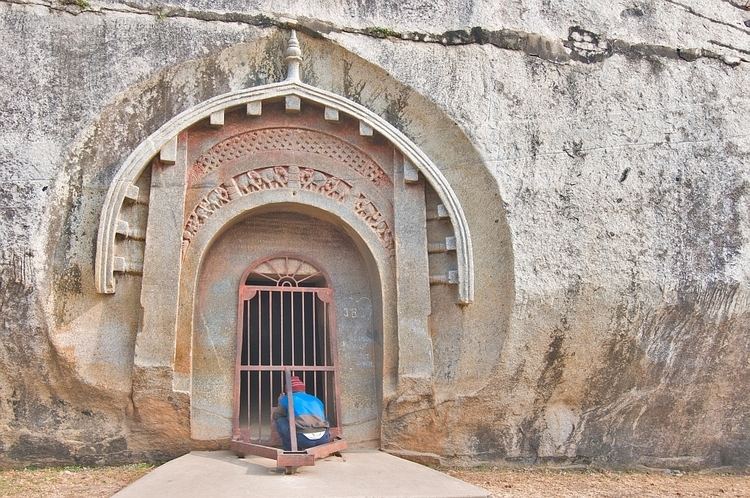 Lomas Rishi Cave is carved into the hard monolithic granite rock face of Barabar hills, flanked to its left by the smaller Sudama cave. It is 24 kilometres (15 mi) away from Gaya in the Jehanabad District of Bihar, and 11 kilometres (6.8 mi) from Makhdumpur Block HQ. Vanavar Dwar and Paryatan Information Centre are close by.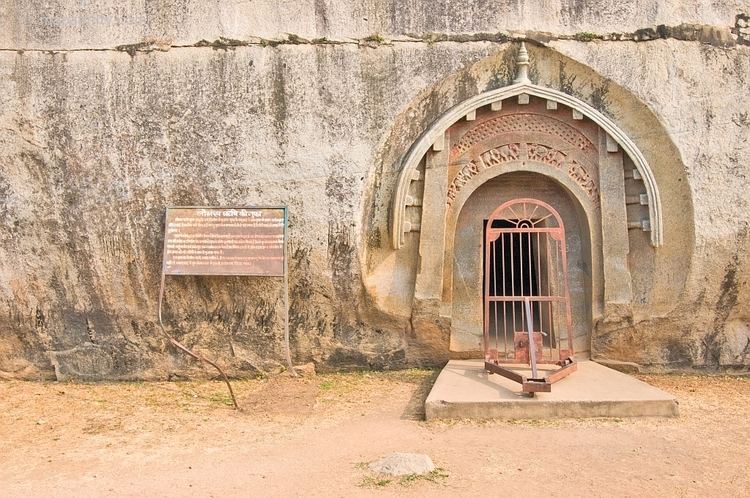 During the reign of Mauryan emperor Ashoka (a Buddhist who ruled almost the entire country, now known as India) in the third century BC, seven caves known as Satgarva were carved in to the hills of Barabar and Nagaragunja for the use of Ajeevikas (Buddhist monks). Lomas Rishi Cave is one of them; the other six caves are (i) Karna Chaupar, (ii) Sudama Cave, (iii) Vishmitra (Vishwa Zopri) Cave, (iv) Gopi Cave, (v) Bahayak Cave, and (vi) Vaidantika Cave. This cave in particular, "architecturally and epigraphically", is said to belong to 250 BC. It is the most prominent of all the caves in the Barabar hills and has an inscription stating that Ashoka's grandson Dasrath gave the cave to the ajeevikas.
E. M. Forster based the opening setting of A Passage to India on the caves.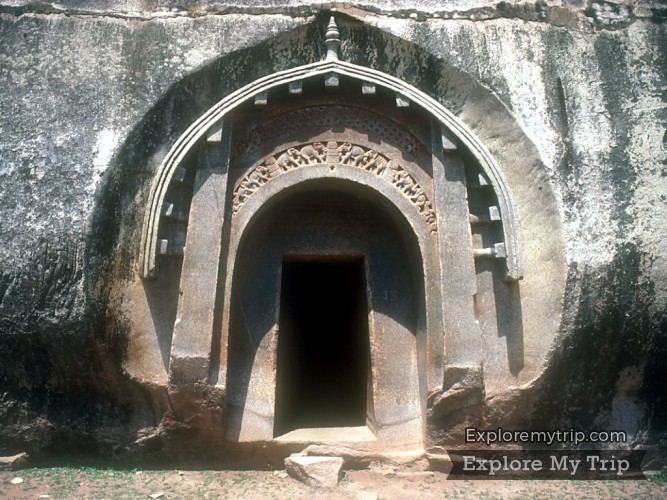 The facade of the rock-cut cave is in the form of a thatched hut supported by timber struts and has a doorway that is intricately carved to replicate timber architecture. Its eaves are curved and the finial is in the shape of a pot. The ornamentation on the "curved architrave" consists of carvings of elephants on their way to the stupas. Inside the tunnel there are two rooms. One is a large hall, rectangular in shape, which functioned as an assembly hall. Further inside is a second hall, smaller in size, which is an oval-shaped room with a roof in the form of a dome. The interior surfaces of the chambers are very finely finished.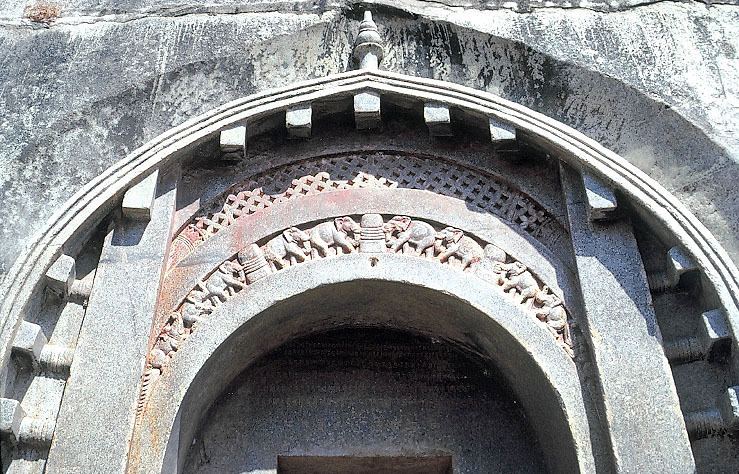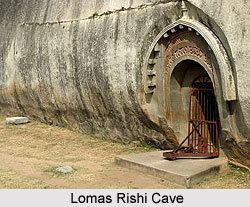 Lomas Rishi Cave Wikipedia