Covid-19
Lois Collier





Film actress






Madelyn Earle Jones


March 21, 1919 (

1919-03-21

)

Salley, South Carolina




October 27, 1999, Woodland Hills, California, United States




Paul Schreibman (m. 1957–1999), Bob Oakley




A Night in Casablanca, Flying Disc Man from Mars, Cobra Woman, Jungle Queen, The Cat Creeps




Archie Mayo, Reginald Le Borg, Charles Lamont, Robert Siodmak, Erle C Kenton
Lois Collier (21 March 1919 – 27 October 1999), born Madelyn Earle Jones, was an American film actress born in Salley, South Carolina. She was sometimes credited as Lois Collyer.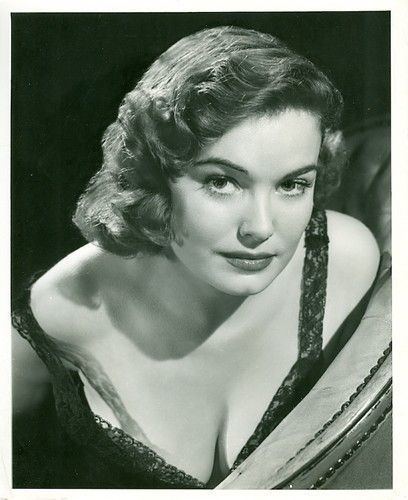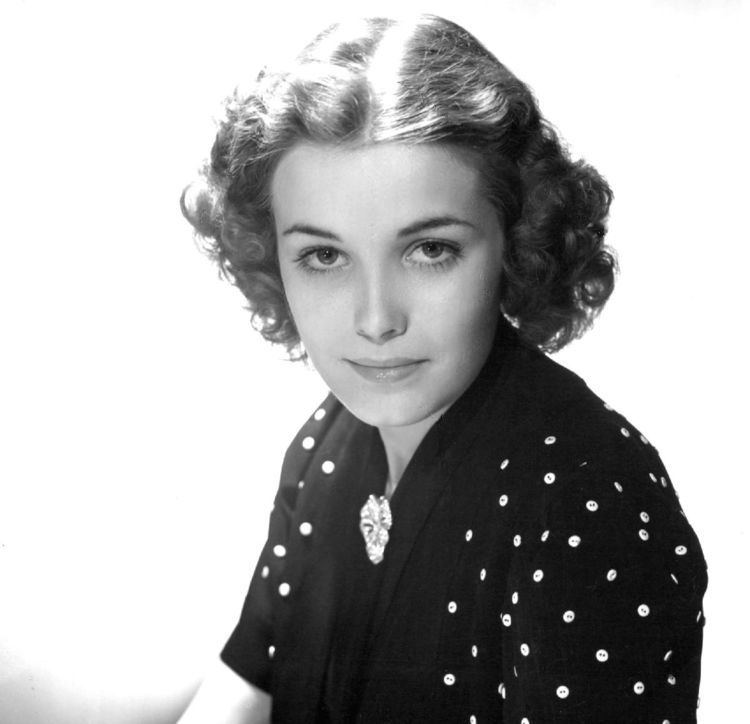 Collier's father was Ernest Jones, a pharmacist, of Salley, South Carolina. Chaperoned by her grandmother, she visited Hollywood when she was 15, later describing herself as "movie-struck" at the time. She attended Limestone College in Gaffney, South Carolina.
Collier's acting career started in 1938, when she had a small but credited role in A Desperate Adventure, starring Ramon Novarro and Marian Marsh. From 1940 through 1949 her career would be active and somewhat successful, with her playing mostly heroine roles in B-movies. During that period she often starred opposite western stars Bob Steele, Tom Tyler, and Dennis Moore. In 1950 she starred in the sci-fi serial The Flying Disc Man from Mars.
Collier was sometimes called the Fourth Mesquiteer because seven of Republic Pictures' The Three Mesquiteers movies featured her as the female lead.
Collier played Carol in the soap opera Dear John, which ran on CBS in the 1930s and 1940s. Beginning December 6, 1948, she was featured in You, a program on KMGM in Los Angeles, California.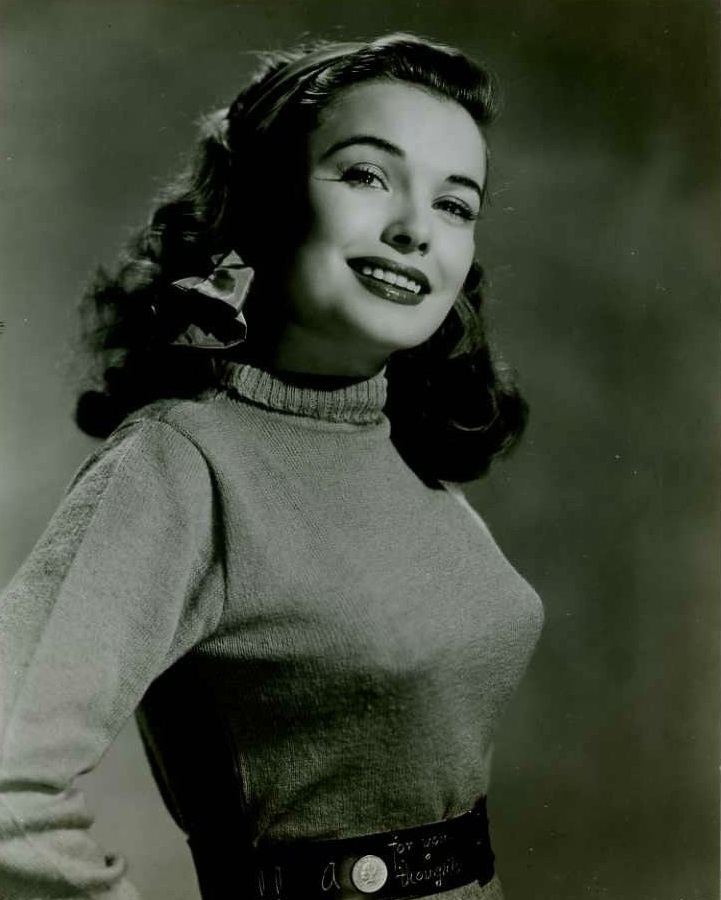 In 1949, Collier co-starred in City Desk, a drama about activity in the newsroom of a newspaper. From 1950 through 1957, she starred mostly on television series episodes. She played Mary, the hero's girlfriend and sidekick, in 58 episodes of the television series Boston Blackie, which ran from 1951 to 1954. She retired from acting after 1957.
Collier was married to bank executive Robert A. Duncan. She was granted a divorce from him on September 3, 1943. On August 4, 1945, Collier married to Robert Jackson Oakley, an agent for actors. They divorced in 1956.
She died of Alzheimer's Disease on October 27, 1999, while living in a retired actors community in the Woodland Hills area of Woodland Hills, Los Angeles, California.
Dick Tracy .... Fluff (5 episodes, 1950)
"Chopper" (1950) TV Episode
"The Mole: Part 1" (????) TV Episode .... Fluff
"The Mole: Part 2" (????) TV Episode .... Fluff
"The Mole: Part 3" (????) TV Episode .... Fluff
"The Payroll Robbery" (????) TV Episode .... Fluff
Joe Palooka in Humphrey Takes a Chance (1950) .... Anne Howe Palooka
Flying Disc Man from Mars (1950) .... Helen Hall
Rhythm Inn (1951) .... Betty Parker
The Unexpected - "Beyond Belief" (1952) TV Episode
Boston Blackie .... Mary Wesley (58 episodes, 1951–1953)
Letter to Loretta - "600 Seconds" (1955) TV Episode (as Lois Collyer) Gloria Joy
Cavalcade of America - "Sunrise on a Dirty Face" (1955) TV Episode .... Marion
Damon Runyon Theater - "A Job for Macarone" (1955) TV Episode .... Mary Peering
Cheyenne - "West of the River" (1956) TV Episode .... Ruth McKeever
Screen Directors Playhouse - "The Sword of Villon" (1956) TV Episode .... Elaine
It's a Great Life - "Operation for Earl" (1956) TV Episode .... Nurse
Strange Stories (1 episode, 1956) - "Con Game" (1956) TV Episode
Broken Arrow (1 episode, 1957) - Johnny Flagstaff
The George Burns and Gracie Allen Show -
"Ronnie Gets an Agent" (1956) TV Episode .... Devlin's Secretary
"The Plumber's Union" (1957) TV Episode .... Julie Ames
The Web (1 episode, 1957) - Easy Money TV Episode
A Desperate Adventure, aka It Happened in Paris (UK) (1938) .... Angela
Girls of the Road (1940) (uncredited)
Ice-Capades, aka Music in the Moonlight (USA: reissue title) (1941) (uncredited) Audition Girl
Outlaws of Cherokee Trail (1941) .... Doris Sheldon
Sailors on Leave (1941) (uncredited) .... Pretty Brunette
Gauchos of El Dorado (1941) .... Ellen
West of Cimarron (1941) .... Doris Conway
Mr. District Attorney in the Carter Case (1941) (uncredited) .... Receptionist
Blondie Goes to College, aka The Boss Said 'No' (UK)(1942) (uncredited) Coed
A Tragedy at Midnight (1942) (uncredited)
The Man Who Returned to Life (1942) (uncredited) Mary Tuller
Yokel Boy (1942) ... aka Hitting the Headlines (UK) (uncredited) .... Stewardess
Raiders of the Range (1942) .... Jean Travers
The Affairs of Jimmy Valentine, aka Unforgotten Crime (USA: TV title)(1942) .... Receptionist
The Courtship of Andy Hardy (1942) (uncredited) .... Cynthia, Girl at the Dance
Westward Ho (1942) .... Anne Henderson
The Phantom Plainsmen (1942) .... Judy Barrett
My Son, the Hero (1943) .... Nancy Cavanaugh
Santa Fe Scouts (1943) .... Claire Robbins
Get Going (1943) .... Doris
Young Ideas (1943) (uncredited) .... Co-ed
She's for Me (1943) .... Eileen Crane
Ladies Courageous (1944) .... Jill
Weird Woman (1944) .... Margret Mercer
Prices Unlimited (1944)
Cobra Woman (1944) .... Veeda
Jungle Woman (1944) .... Joan Fletcher
Jungle Queen (1945) .... Pamela Courtney (serial)
The Naughty Nineties (1945) .... Miss Caroline Jackson
Penthouse Rhythm (1945) .... Linda Reynolds, Junior's Secretary
The Crimson Canary (1945) .... Jean Walker
Girl on the Spot (1946) .... Kathy Lorenz
A Night in Casablanca (1946) .... Annette
The Cat Creeps (1946) .... Gay Elliott
Wild Beauty (1946) .... Linda Gibson
Slave Girl (1947) .... Aleta
Arthur Takes Over (1948) .... Margaret Bixby
Out of the Storm (1948) .... Ginny Powell
Miss Mink of 1949 (1949) .... Alice Forrester
Lois Collier Wikipedia