Top speed

602 km/h




Wingspan

40 m




Engine type

Allison T56




Range

3,694 km




Length

29 m







Unit cost

165,000,000–165,000,000 USD




Manufacturers

BAE Systems, Lockheed Corporation
Lockheed ec 130h compass call air refueling clip
The EC-130H Compass Call is an electronic attack aircraft flown by the United States Air Force. Based on the Lockheed Martin C-130 Hercules, the aircraft is heavily modified to disrupt enemy command and control communications, perform offensive counterinformation operations, and do other kinds of electronic attack. Planned upgrades will add the ability to attack early warning and acquisition radars.
Contents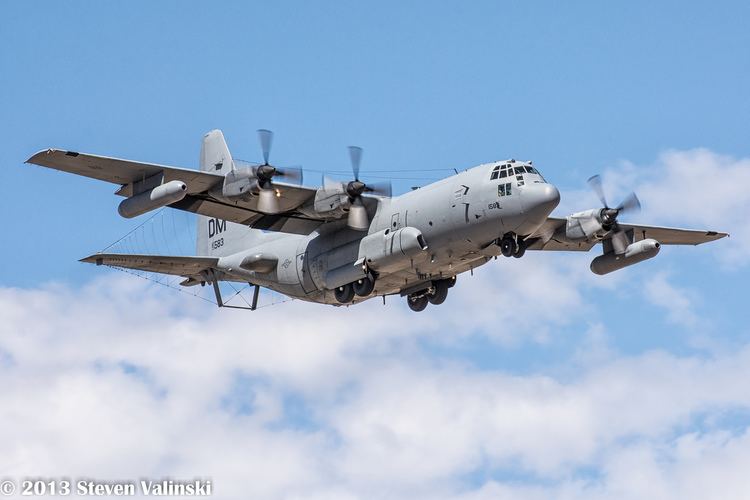 The EC-130H fleet, which is used to support U.S. and allied tactical air, surface, and special operations forces. Based at Davis-Monthan AFB in Arizona, Compass Call can be deployed worldwide at short notice.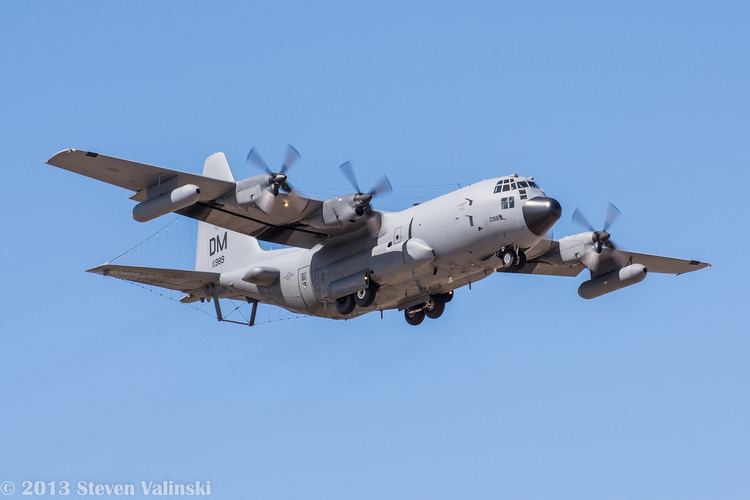 The EC-130H is one of the four main U.S. electronic warfare aircraft, along with the Boeing EA-18 Growler, Northrop Grumman EA-6B Prowler, and the F-16CJ Fighting Falcon. These suppress enemy air defenses while jamming communications, radar and command and control targets.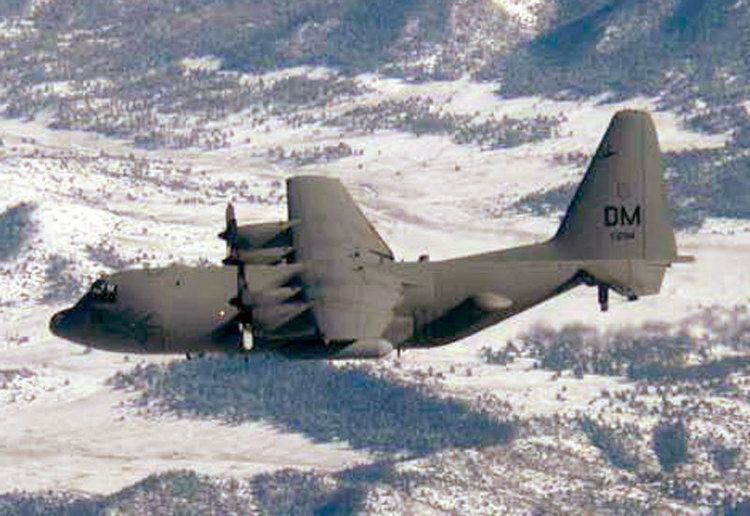 Development
The EC-130H fleet is composed of a mix of state-of-the-art baseline aircraft.
Crew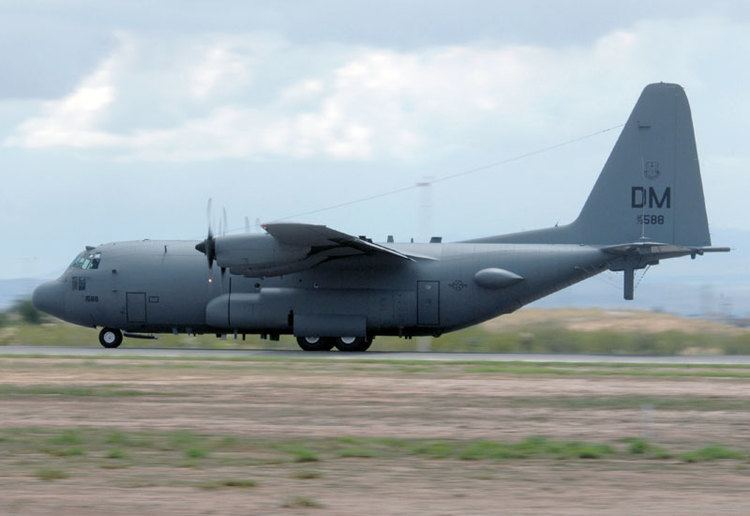 The EC-130H aircraft carries a combat crew of 13 people. Four members handle aircraft flight and navigation (aircraft commander, co-pilot, navigator and flight engineer), while nine members operate and employ the EA mission equipment permanently integrated in the cargo/mission compartment. The mission crew includes the mission crew commander (electronic warfare officer), weapon system officer (electronic warfare officer), mission crew supervisor (an experienced cryptologic linguist), four analysis operators (linguists), one acquisition operator and an airborne maintenance technician.
Operational history
Compass Call has been used in Kosovo, Haiti, Panama, Iraq, Serbia, Afghanistan, and elsewhere.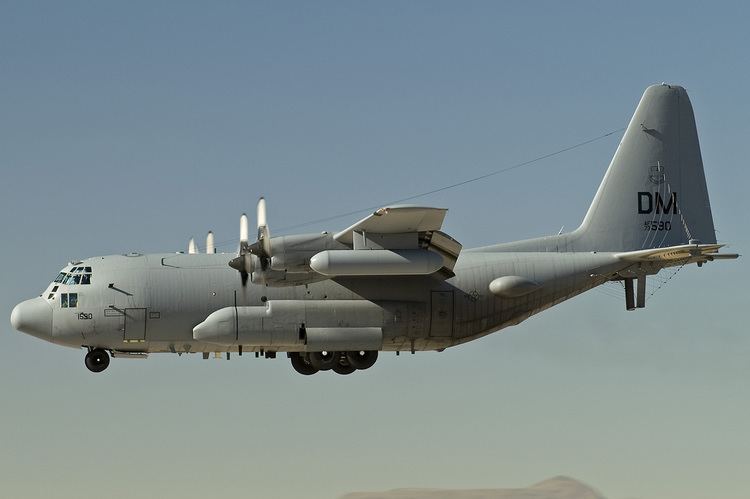 From 2002 to 2015, EC-130Hs participating in Operation Enduring Freedom - Afghanistan and Operation Freedom's Sentinel flew over 40,000 hours during 6,900 combat sorties.
Operators
United States Air Force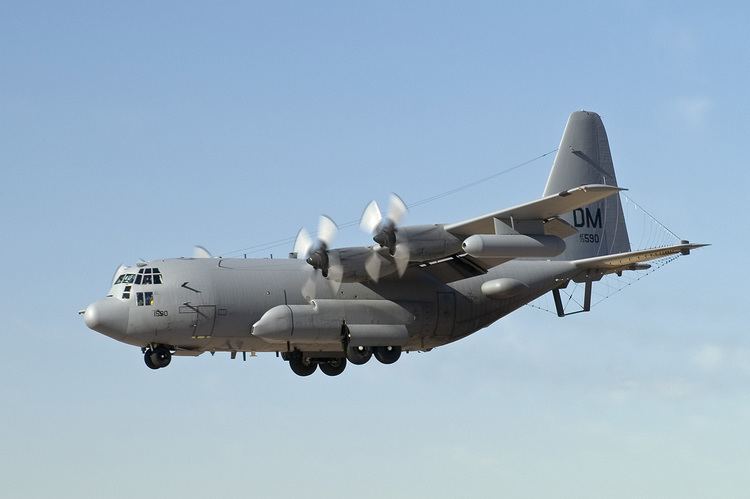 Air Combat Command (Langley Air Force Base, Virginia)
55th Wing (Offutt Air Force Base, Nebraska)
55th Electronic Combat Group (Davis-Monthan Air Force Base, Arizona)
41st Electronic Combat Squadron
42d Electronic Combat Squadron
43d Electronic Combat Squadron
Egyptian Air Force
Transport Brigade Wing (Cairo International Airport - (IATA: CAI, ICAO: HECA))
16th EW/SEAD Squadron
Specifications (EC-130H)
Data from Air Force Link: EC-130H Compass Call
General characteristics
Crew: 13
Length: 97 ft, 9 in (29.3 m)
Wingspan: 132 ft, 7 in (39.7 m)
Height: 38 ft, 3 in (11.4 m)
Wing area: ft² (m²)
Empty weight: 101,000 lb (45,813 kg)
Useful load: lb (kg)
Loaded weight: lb (kg)
Max. takeoff weight: 155,000 lb (69,750 kg)
Powerplant: 4 × Allison T56-A-15 turboprop, 4,591 hp (kW) each
Performance
Never exceed speed: knots (mph, km/h)
Maximum speed: knots (mph, km/h)
Cruise speed: knots (300 mph, mach 0.52)
Stall speed: knots (mph, km/h)
Range: 2,295 nm (mi, 3,694 km)
Service ceiling: 25,000 ft (7,600 m)
Rate of climb: ft/min (m/s)
Wing loading: lb/ft² (kg/m²)
Power/mass: hp/lb (W/kg)
References
Lockheed EC-130H Compass Call Wikipedia
(Text) CC BY-SA