Occupation

Actor




Role

Actor




Years active

1987–present




Height

1.80 m




Children

2




Spouse

Sharon Munro (m. 1997)




Name

Lochlyn Munro








Full Name

Richard Laughlain Munro




Born

February 12, 1966 (age 49) (

1966-02-12

)

Lac La Hache, British Columbia, Canada




TV shows

True Justice, Northwood, Hawkeye, Two




Movies

Scary Movie, White Chicks, Tomorrowland, Daddy Day Camp, 12 Rounds 3: Lockdown




Similar People

Shawn Wayans, Jon Abrahams, Regina Hall, Anne Dudek, Marlon Wayans




Profiles




Twitter
Lochlyn Munro (Riverdale, Charmed) London Comic Con 2018 Full Panel
Richard Laughlain "Lochlyn" Munro (born February 12, 1966) is a Canadian actor.
Contents
Munro is mostly known for roles in films, notably A Night at the Roxbury, Scary Movie, White Chicks and Freddy vs. Jason. For television, he is perhaps best known for his recurring role as Jack Sheridan in the supernatural drama Charmed (1999-2000).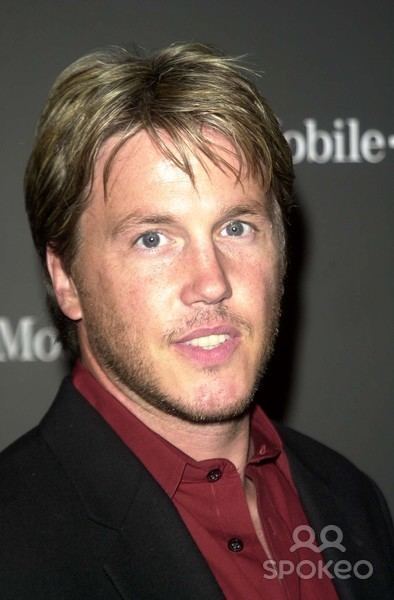 He is credited for more than 200 roles in television dramas and movies.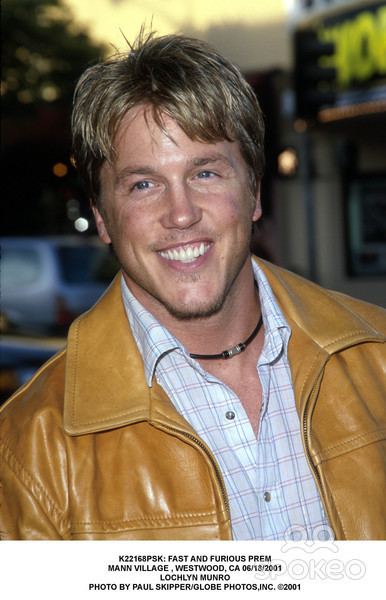 Life and career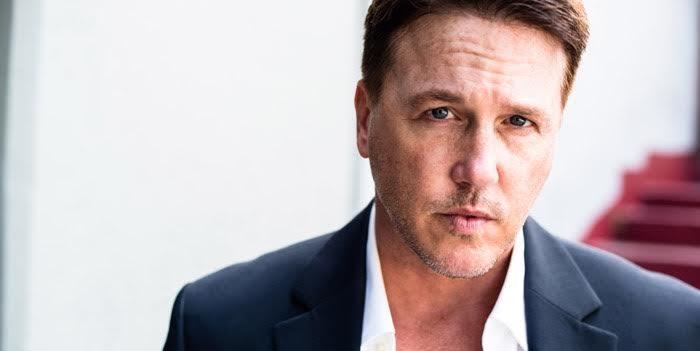 Munro was born in Ottawa, and started his acting career after a serious sports injury ended his dream of playing professional ice hockey. While playing music in various clubs around Vancouver, Munro studied drama and improvisational comedy. Munro landed roles on various American projects such as 21 Jump Street (1987) and Wiseguy (1987).
Munro has starred in two Moment of Truth movies: Stand Against Fear, as a high-school jock who uses his popularity for all the wrong reasons, and Abduction of Innocence, as the boyfriend-turned-kidnapper of a teenage lumber heiress. Munro played Jack Sheridan on Charmed and appeared on Without A Trace, CSI, CSI: Miami and CSI: NY playing three different characters. He appeared as Paul Musevini, a time traveling patriarch of a genetically-enhanced Nietzschean race, in "Pride Before the Fall", the 100th episode of Andromeda.
Television
21 Jump Street (1987–90) (1987 Derek, 1989 Herbie, 1990 Offroad Bike Group Member, 1990 Gerald)
Danger Bay (1989) .... David Fulman
Neon Rider (1990) .... Slack
Wiseguy .... Bobby (2 episodes, 1990)
Northwood (1991–94) .... Jason
Nightmare Cafe (1992) .... Ralston
Blossom (1 episode, 1994) .... Evan Henderson
Highlander: The Series (1994) .... Tim (1 episode, 1994)
Cobra .... Clifton Campbell (1 episode, 1994)
Hawkeye (1994) TV series .... McKinney (unknown episodes)
Strange Luck .... Dirk Moody (1 episode, 1995)
The Outer Limits .... Captain Eric Woodward / ... (2 episodes, 1995–2002)
Sliders (1996) .... Billy the Kid
Two (1996–97) .... Agent Andrew Forbes (4 episodes, 1996)
Viper .... Second Hitman (1 episode, 1996)
Honey, I Shrunk the Kids: The TV Show .... Paul O'Donnell (1 episode, 1997)
Dead Man's Gun .... Joe Cavanaugh (1 episode, 1998)
Poltergeist: The Legacy .... Todd Barnard (1 episode, 1998)
Welcome to Paradox .... The young Doctor (1 episode, 1998)
Partners .... Stephen (1 episode, 1999)
JAG .... Lt. 'X-Man' Buxton (2 episodes, 1999)
Charmed .... Jack Sheridan / Jeff Sheridan (7 episodes, 1999-2000 / 1 episode, 1999)
The Dead Zone .... Jason Moore (1 episode, 2003)
Jake 2.0 .... Lawrence (1 episode, 2003)
CSI: Crime Scene Investigation .... Officer Hal Watson (1 episode, 2003)
Monk .... Fat Tony Lucarelli (1 episode, 2004)
Dead Like Me (2004) .... Greg (1 episode, 2004)
Andromeda .... Dr. Paul Museveni (1 episode, 2005)
Las Vegas .... Kevin 'Jinx' Jergeson (1 episode, 2005)
CSI: Miami .... Rick Adams (1 episode, 2005)
Without a Trace .... Lance Hamilton (1 episode, 2005)
NCIS: Naval Criminal Investigative Service .... Kevin Holt (1 episode, 2005)
Weeds .... Bike Cop (1 episode, 2005)
CSI: NY .... Ethan Fallon (1 episode, 2005)
Smallville .... Orlando Block (1 episode, 2006)
Eyes .... Eric Paulsen / ... (2 episodes, 2005–2007)
The Mentalist .... Keith (1 episode, 2010)
Castle .... Kevin McCann (2 episodes, 2011)
Psych .... TV Producer (1 episode, 2012)
Hawaii Five-0 .... Jim Rogers (1 episode, 2012)
Longmire .... Grant Thayer (2 episodes, 2013)
Burn Notice....Dr. Jed - Cokehead Plastic Surgeon (season finale)
Lost Girl .... Ian (1 episode, 2013)
Cracked .... Jonas Boyar (1 episode, 2013)
Arrow .... SWAT Team Leader
Scorpion .... Det. Archer (1 episode, 2014)
Motive .... (1 episode, 2014)
Bones ... ( Episode 8 season 11, 2015)
Rizzoli & Isles ... Skeet Martin (Episode 2, Season 6, 2015)
Lucifer .... Anthony Polucci (2 Episodes, Season 1, 2016)
Supernatural .... Ben (1 Episode, Season 12, 2016)
Riverdale .... Hal Cooper (recurring)
Television films
The Girl from Mars (1991) .... Earl West
Posing: Inspired by Three Real Stories (1991) .... Sam
Shame (1992) .... Dave Rainey
Dead Ahead: The Exxon Valdez Disaster (1992) .... Trooper Mike Fox
A Stranger in the Mirror (1993) .... Alan Preston
Broken Pledges (1994) .... Jeff Lanee
Justice for Annie: A Moment of Truth Movie (1996) .... Mickey Holloway
When Friendship Kills a.k.a. A Secret Between Friends (1996) .... Nick McKay
Mother, May I Sleep with Danger? (1996) .... Kevin Shane
Abduction of Innocence (1996) .... Eddie Spencer
Stand Against Fear a.k.a. Unlikely Suspects (1996) .... Josh Kelly
A Champion's Fight a.k.a. Shattered Hearts (1998) .... Steve
I Know What You Did a.k.a. In Defense of Murder (1998) .... Justin Decker
Silencing Mary a.k.a. Campus Justice (1998) .... Billy
One Hot Summer Night a.k.a. The Trophy Wife's Secret (1998) .... Detective Eddie Beltran
Our Guys: Outrage at Glen Ridge (1999) (TV) .... Officer Balke
Blacktop (2000) (TV) .... David
The Investigation (2002) .... Darryll Kettles
Lucky 7 (2003) .... Ray
Thugaboo: A Miracle on D-Roc's Street (2006) .... Gavin's Dad
The Perfect Child (2007) .... Paul Jacobs
Riddles of the Sphinx (2008) .... Robert Parr
Xtinction: Predator X (2010) ... Sheriff Tim Richards
Past Obsessions (2011) .... Thomas Brisano
Gone (2011) .... David
Jules Verne's Mysterious Island (2012) .... Captain Cyrus Harding
Out of Reach (2013) ...Matthew (Lifetime)
Cradle of Lies (2016) ...Cal Ward
A Snow Capped Christmas (2016) ... Lou
The Mistletoe Promise (2016) ... Dan
References
Lochlyn Munro Wikipedia
(Text) CC BY-SA