2.6

/

10

Alchetron

2.6

Rate This





Director

Keenen Ivory Wayans


Music director

Teddy Castellucci


Country

United States







Genre

Comedy, crime, Fantasy


Duration




Language

English







Release date

July 14, 2006 (2006-07-14)




Writer

Keenen Ivory Wayans, Shawn Wayans, Marlon Wayans


Screenplay

Marlon Wayans, Shawn Wayans, Keenen Ivory Wayans


Producers

Marlon Wayans, Shawn Wayans, Keenen Ivory Wayans, Rick Alvarez, Lee R. Mayes




Cast

Marlon Wayans

(Calvin),

Shawn Wayans

(Darryl), Kerry Washington (Vanessa), John Witherspoon (Pops), Tracy Morgan (Percy)


Similar movies

Mad Max: Fury Road

,

The Switch

,

Neighbors

,

Shrek the Third

,

Tarzan

,

Mad Max




Tagline

Big things come in small packages
2006 little man trailer hq
Little Man is a 2006 American comedy film written, produced and directed by Keenen Ivory Wayans, and also written and produced by Wayans Brothers Marlon and Shawn Wayans, who also both starred in the lead roles. The film co-stars Kerry Washington, John Witherspoon, Tracy Morgan and Lochlyn Munro.
Contents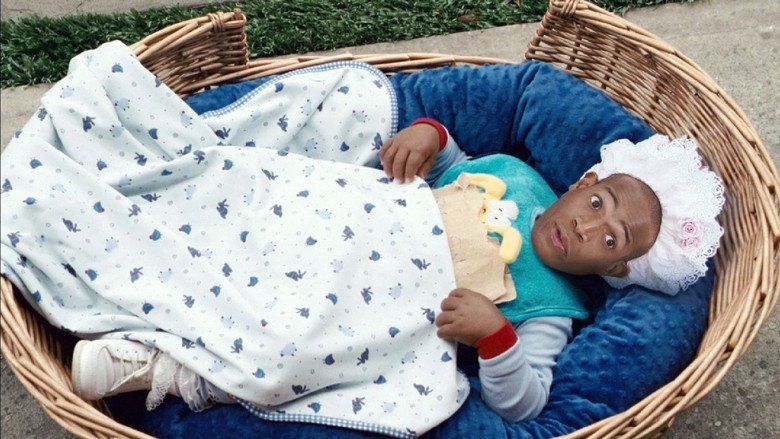 The film was theatrically released in the United States on July 14, 2006 to commercial success but largely negative reviews, including three Golden Raspberry Awards.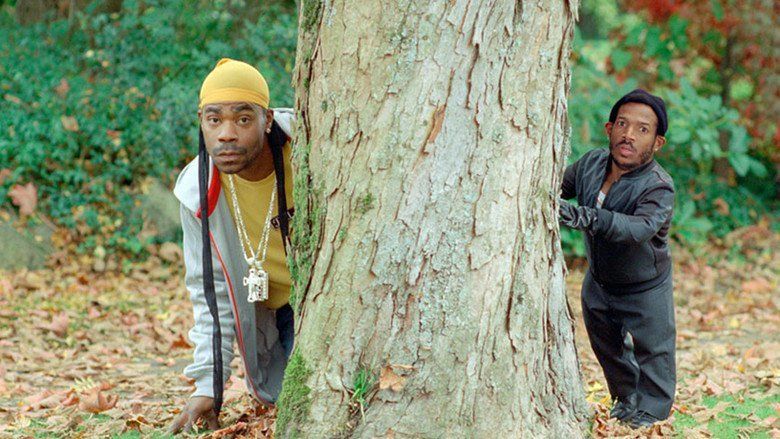 Plot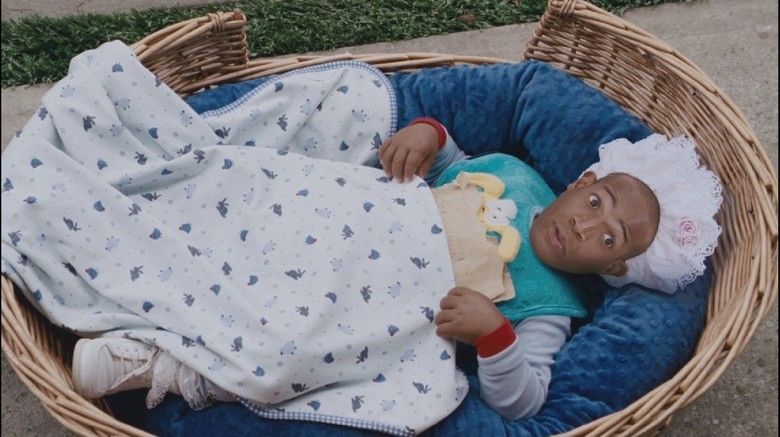 The film starts off with Calvin "Babyface" Simms (Marlon Wayans) who is a very short convict. He is seen getting released and planning a robbery to steal a diamond with the help of his goofball cohort Percy (Tracy Morgan). After the successful robbery, the duo are almost arrested, but not before Calvin manages to stash the diamond in a nearby woman's purse. The thieves follow the handbag's owner to her home where they discover a couple, Darryl (Shawn Wayans) and Vanessa Edwards (Kerry Washington), who are eager to have a child.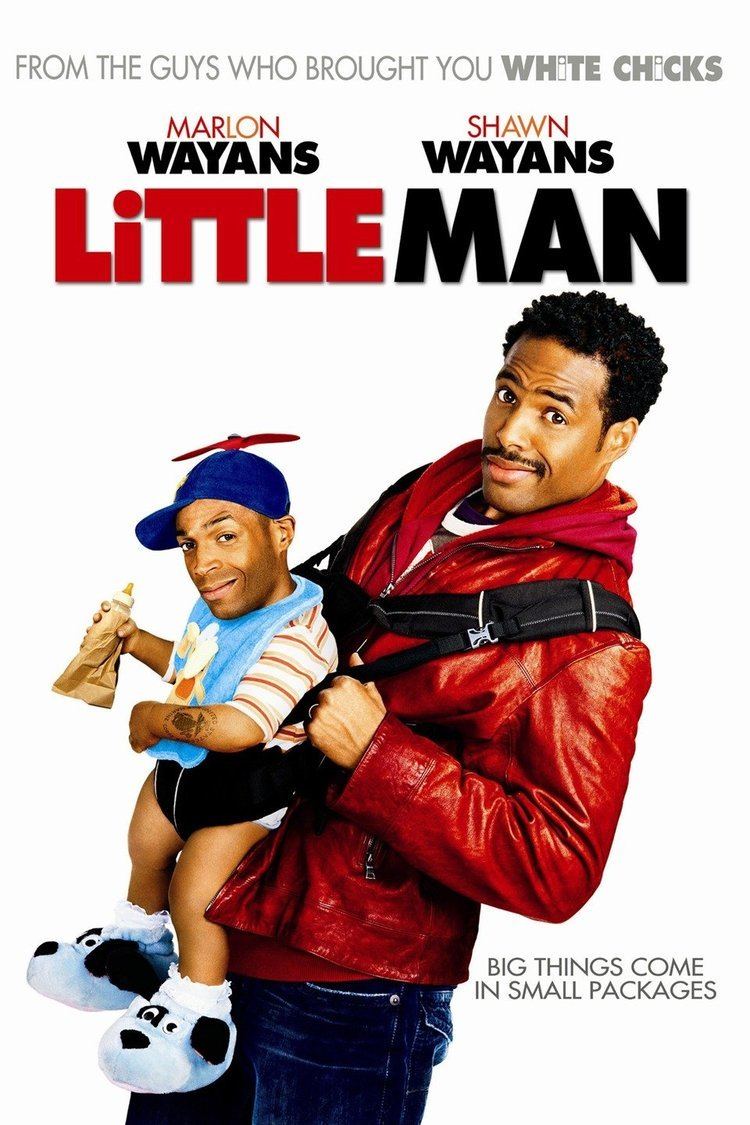 Calvin and Percy hatch a plot to pass Calvin off as a baby left on the couple's doorstep. After seeing Calvin, Darryl and Vanessa, wanting a child, immediately adopt the baby as their own. However, Vanessa's dad Francis "Pops" (John Witherspoon) has a bad feeling about Calvin. Friends of the couple find Calvin odd as well. Soon, Calvin warms up to the family. A local goon named Walken (Chazz Palminteri), discovers the deception and demands the diamond from Percy. Percy arrives at the house that Calvin is staying in, and convinces Walken's henchmen that Darryl is his partner. Walken and his henchmen go to the house and they keep Calvin and Darryl hostage. In a series of comedic maneuvers, Calvin manages to rescue Darryl and have Walken arrested. Darryl is given a substantial reward for the recovery of the diamond, and since Calvin saved his life, he doesn't turn him over to the police.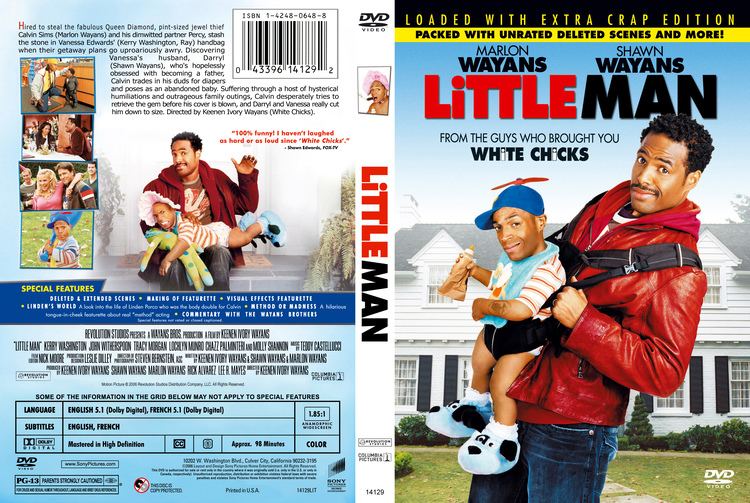 Before he leaves, Calvin thanks Darryl for taking care of him even though he wasn't really a baby and admits that he thinks Darryl would make a great father for a real child someday. Calvin is about to be out of Darryl's life for good, as Darryl watches him leave. Calvin is crying hysterically, so Darryl decides to let Calvin stay and from that point on, the two men become the best of friends. The film ends at some point in the future with Calvin and Pops playing with Darryl and Vanessa's real baby, who looks exactly like Darryl (Shawn Wayans's face superimposed on that of the baby). And they all lived happily ever after.
Cast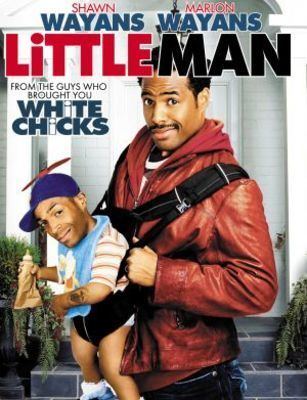 Marlon Wayans as Calvin Simms
Shawn Wayans as Darryl Edwards
Kerry Washington as Vanessa Edwards
John Witherspoon as Pops
Brittany Daniel as Brittany
Tracy Morgan as Percy
Lochlyn Munro as Greg
Chazz Palminteri as Walken
Molly Shannon as Soccer Mom
David Alan Grier as Jimmy
Dave Sheridan as Rosco
John DeSantis as Bruno (credited as John De Santis)
Fred Stoller as Richard
Alex Borstein as Janet
Kelly Coffield Park as The Jeweler
Damien Dante Wayans as Officer Wilson
Uriel Garcia as Shaq
Rob Schneider as D-Rex (uncredited cameo)
Verne Troyer as Calvin's body double (uncredited)
Production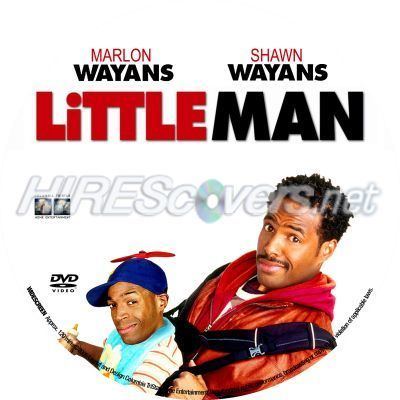 Filming began in the Vancouver area on September 17, 2005 and finished on January 21, 2006.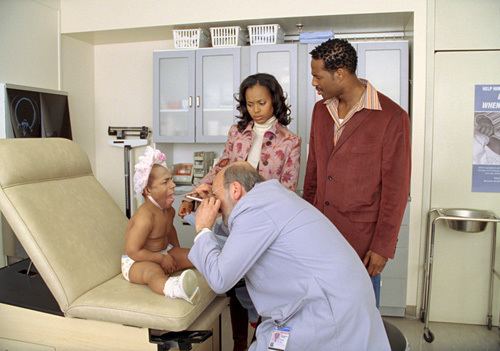 The scenes with Calvin Sims were played twice: once by nine-year-old 75 cm (2 ft 6 in) tall dwarf actor Linden Porco together with the other actors, and once by Marlon Wayans alone, using a "bluescreen" technique with a green background and green clothes. In post-production, Porco's head on the images was replaced by that of Marlon. Porco's body was painted brown in order to match Marlon's face. Shawn Wayans' face was also superimposed in the final scene.
Soundtrack
"My House" by Lloyd Banks and 50 Cent
"Ridin'" by Chamillionaire and Krayzie Bone
"The Message" by Echo & the Bunnymen
"Movin' on Up" by Jeff Berry and Ja'net Dubois
"Celebration" by Robert Kool Bell
"Home Sweet Home/Bittersweet Symphony" by Limp Bizkit
"Lifetime" by Maxwell
"In This Moment" by Ill Niño
"Purple Haze" by Maxwell
"Buddy (D-Rex Theme Song)" by Dwayne Wayans and Eric Willis
"Best Friend" by Harry Nilsson
"Pump It" by The Black Eyed Peas
"Happy Birthday to You" by Mildred J. Hill and Patty S. Hill
"Praise You" by Fatboy Slim
"Candy Shop" (instrumental) by 50 Cent and Olivia
Box office
Little Man film grossed $58,645,052 domestically and a total $101,595,121 worldwide. The film's budget was $64 million.
Critical response
The film received generally negative reviews from movie critics. Review aggregator Rotten Tomatoes gave the film a rating of 12% based on 90 reviews. The site's consensus is "Another gimmicky comedy from the Wayans brothers, Little Man comes with the requisite raunchiness, but forgot to bring the laughs.". It currently has a 4.3 out of 10 on IMDb. On Metacritic, based on 22 critics, it received a 26 out of a possible 100. This sites "Generally unfavorable Reviews". The film received a 4.2 out of 10 on "Common Sense Media". Slant Magazine gave the film a 1.5 out of 4.
Home media
The film was released on VHS and DVD in the United States on November 7, 2006, and also in the United Kingdom on 15 January 2007 and it was distributed by Sony Pictures Home Entertainment.
References
Little Man (2006 film) Wikipedia
(Text) CC BY-SA
Little Man (2006 film) IMDb
Little Man (2006 film) Rotten Tomatoes
Little Man (2006 film) Metacritic
Little Man (2006 film) themoviedb.org