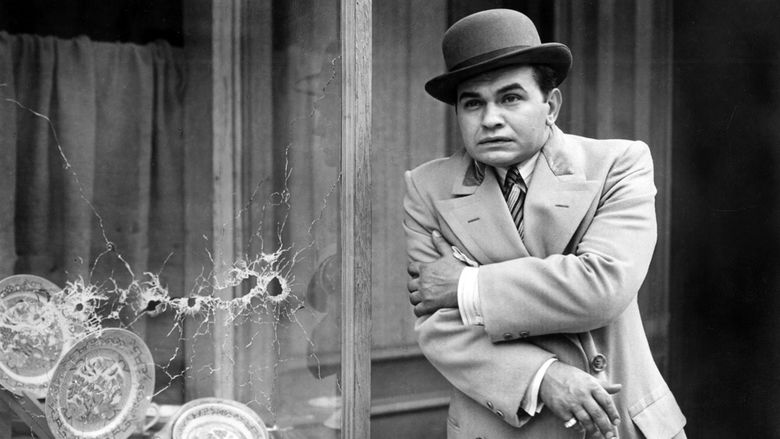 Small-time criminals Caesar Enrico "Rico" Bandello (Edward G. Robinson) and his friend Joe Massara (Douglas Fairbanks Jr.) move to Chicago to seek their fortunes. Rico joins the gang of Sam Vettori (Stanley Fields), while Joe wants to be a dancer. Olga (Glenda Farrell) becomes his dance partner and girlfriend.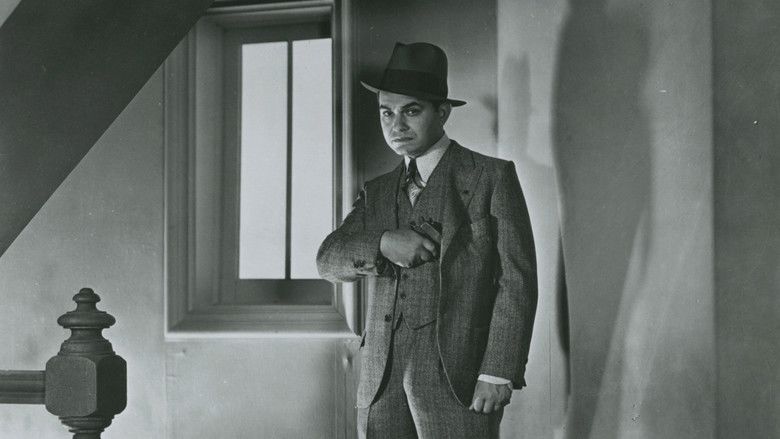 Joe tries to drift away from the gang and its activities, but Rico makes him participate in the robbery of the nightclub where he works. Despite orders from underworld overlord "Big Boy" (Sidney Blackmer) to all his men to avoid bloodshed, Rico guns down crusading crime commissioner Alvin McClure during the robbery, with Joe as an aghast witness.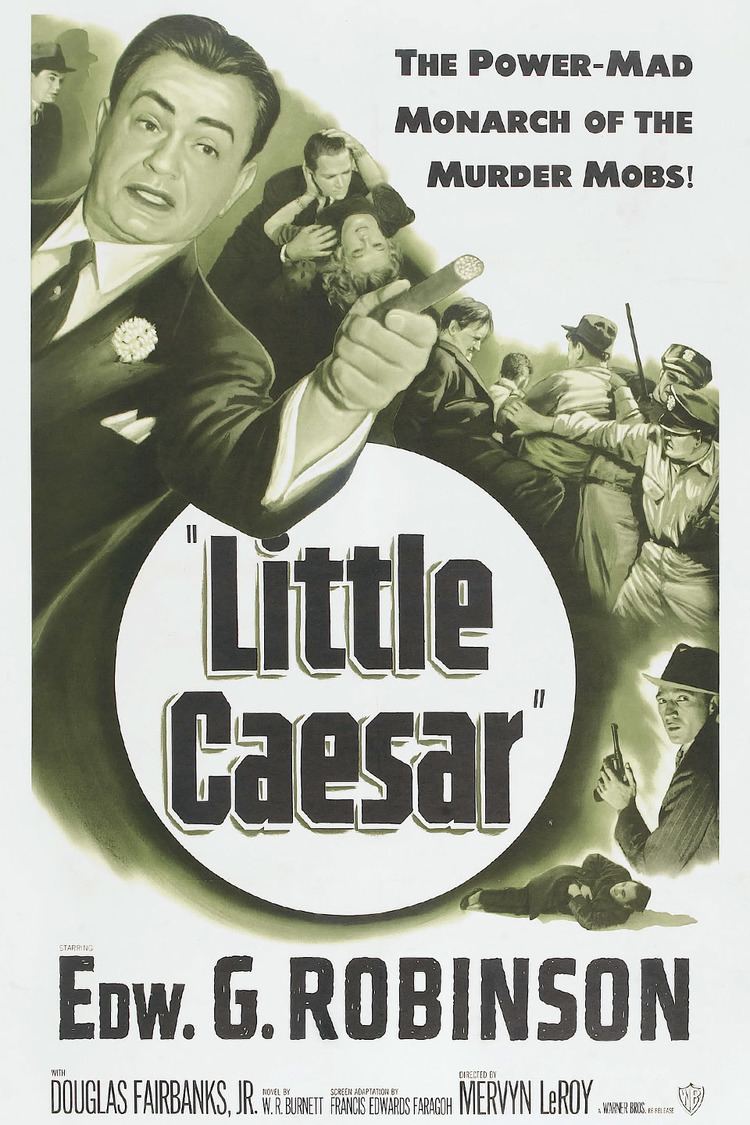 Rico accuses Sam of becoming soft and seizes control of his organization. Rival boss "Little Arnie" Lorch (Maurice Black) tries to have Rico killed, but Rico is only grazed. He and his gunmen pay Little Arnie a visit, after which Arnie hastily departs for Detroit. The Big Boy eventually gives Rico control of all of Chicago's Northside.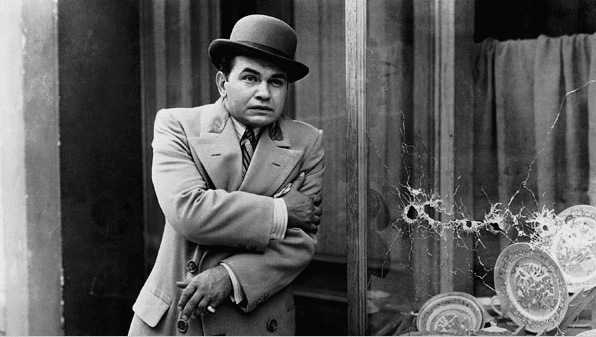 Rico becomes concerned that Joe knows too much about him. He warns Joe that he must forget about Olga and join him in a life of crime. Rico threatens to kill both Joe and Olga unless he accedes, but Joe refuses to give in. Olga calls Police Sergeant Flaherty and tells him Joe is ready to talk, just before Rico and his henchman Otero (George E. Stone) come calling. Rico finds, to his surprise, that he is unable to take his friend's life. When Otero tries to do the job himself, Rico wrestles the gun away from him, though not before Joe is wounded. Hearing the shot, Flaherty and another cop give chase and kill Otero. With information provided by Olga, Flaherty proceeds to crush Rico's organization.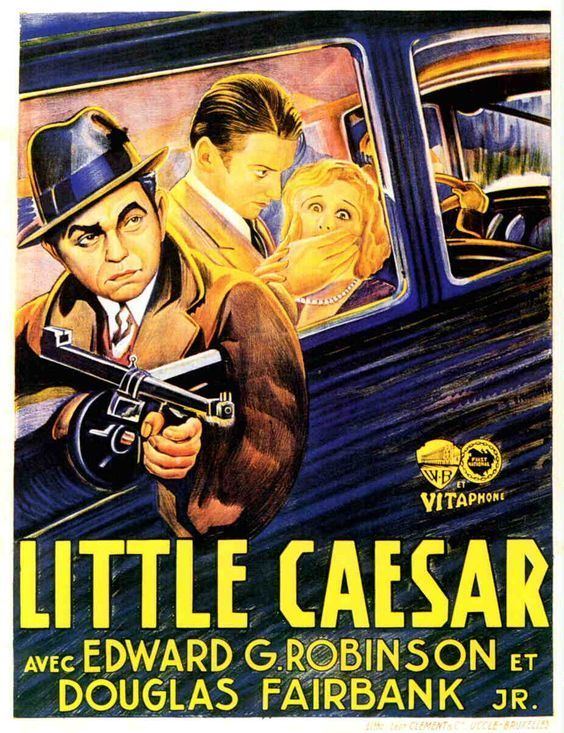 Desperate and alone, Rico "retreats to the gutter from which he sprang." While hiding in a flophouse, he becomes enraged when he learns that Flaherty has called him a coward in the newspaper. He foolishly telephones the cop to announce he is coming for him. The call is traced, and he is gunned down by Flaherty behind a billboard - an advertisement featuring dancers Joe and Olga - and, dying, utters his final words, "Mother of mercy, is this the end of Rico?"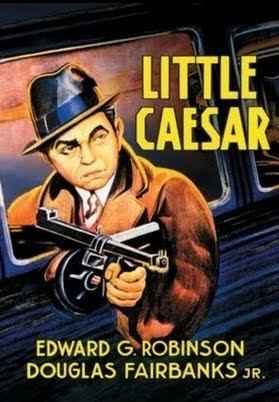 Edward G. Robinson as Caesar Enrico "Rico" Bandello / "Little Caesar"
Douglas Fairbanks Jr. as Joe Massara
Glenda Farrell as Olga Stassoff
William Collier Jr. as Tony Passa
Sidney Blackmer as Big Boy
Ralph Ince as Pete Montana
Thomas E. Jackson as Sergeant Flaherty
Stanley Fields as Sam Vettori
Maurice Black as Little Arnie Lorch
George E. Stone as Otero
Award and honors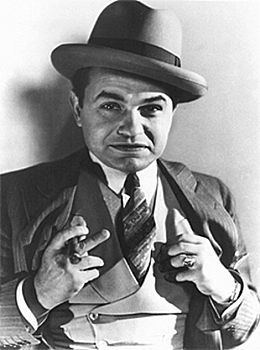 4th Academy Awards: Adapted Screenplay ‒ Nominated
National Film Registry: Selected by the Library of Congress in 2000
American Film Institute:
AFI's 100 Years...100 Movies: Nominated in both 1998 and 2007
AFI's 100 Years...100 Thrills: Nominated
AFI's 100 Years...100 Heroes and Villains: Rico listed as the #38 best villain
AFI's 100 Years...100 Movie Quotes: Rico's final words, "Mother of mercy, is this the end of Rico?", listed as the #73 best quote
AFI's 10 Top 10: Listed #9 in the gangster film genre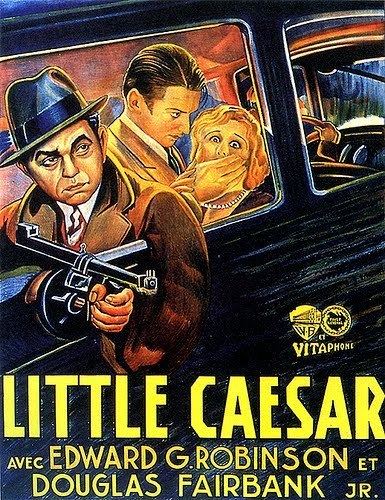 The film made Robinson a star and was the beginning of a long line of his gangster portrayals that stretched up to 1968's Never a Dull Moment. Robinson occasionally parodied his Little Caesar gangster persona, as in the 1933 film The Little Giant.
The box office triumph of Little Caesar also spawned the production of several successful gangster films, many of which were also made by Warner Brothers.
"Mother of mercy, is this the end of Rico?"
– Rico's final words.
This is an example of Hollywood self-censorship during the pre-Code era: in the novel the line reads "Mother of God, is this the end of Rico?", and a take was filmed with Robinson saying it verbatim. However, the studio worried that some state and local censors would insist that this profane invocation of the Virgin Mary and God's name must be cut—a major operation when Vitaphone sound-on-disc editing was involved—and would ban the film in their jurisdictions if they were refused, so an alternate take with the toned-down version was used instead.
One interpretation of the film's title character is that he is a repressed or closeted gay man. The evidence cited includes Otero's fawning admiration of Rico, Rico's great affinity for Joe, and Rico's complete lack of interest in romantic relationships with women, as well as his utter contempt for Joe's interest in women. When the film was released, author Burnett apparently drew the same conclusion about the screen version of the character. Having written Rico as explicitly heterosexual in his novel, Burnett wrote a letter of complaint to the film's producers about the conversion of the character to gay in the screen adaptation.