Occupation

Actress




Years active

1991 to present





Name

Lisa Geoghan




Children

Oliver Michael Power







Full Name

Lisa Maria Geoghan




Born

1 June 1966 (age 57) (

1966-06-01

)

Southwark, London, England




Spouse(s)

Michael Power (1996 - present)




TV shows

The Bill, Big Deal, Desmond's


Similar People

Colin Tarrant, Trudie Goodwin, Tony O'Callaghan, Sharon Duce, Andrew Paul
Gamesmaster s03 e20 lisa geoghan andrew paul
Lisa Maria Geoghan (born 1 June 1966 in Southwark, London) is an English actress best known for playing PC/CAD Officer Polly Page in the long-running police drama The Bill from 1992 to 2004 a role she played for 12 years.Geoghan also had a guest appearance in the series in late 1991. She also appeared in Tucker's Luck as Sarah Gill, Big Deal (with Ray Brooks) and Desmond's. She guest-starred in Casualty in 2015, in her first return to acting in ten years.
Contents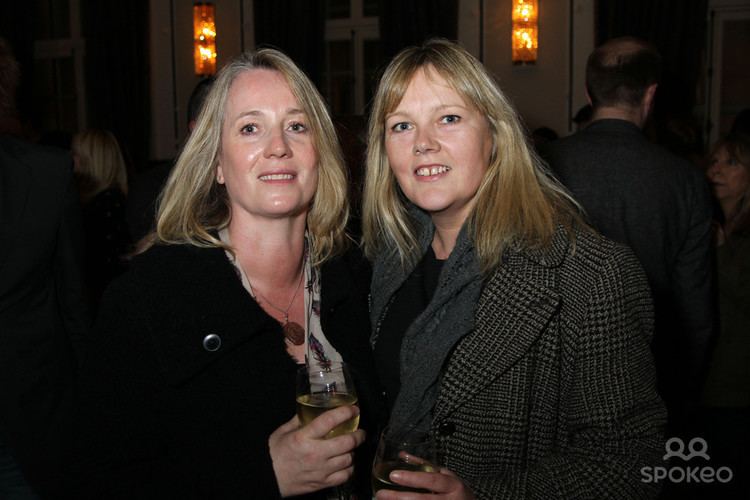 Geoghan was trained at the Anna Scher Theatre School and acted at the Old Vic Youth Theatre between 1978 and 1980.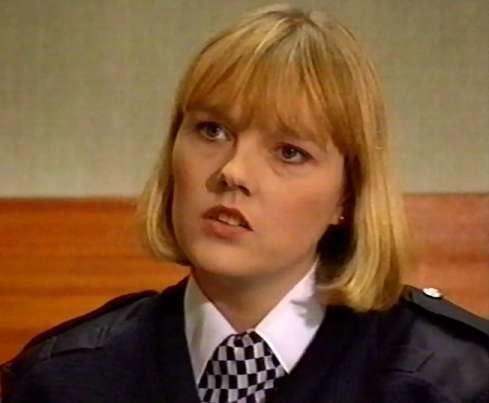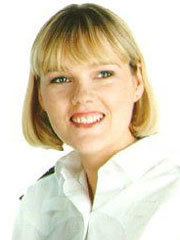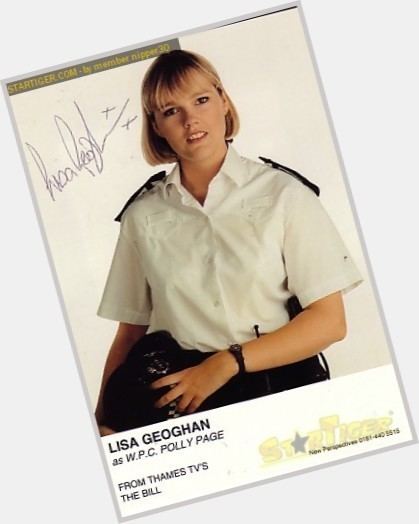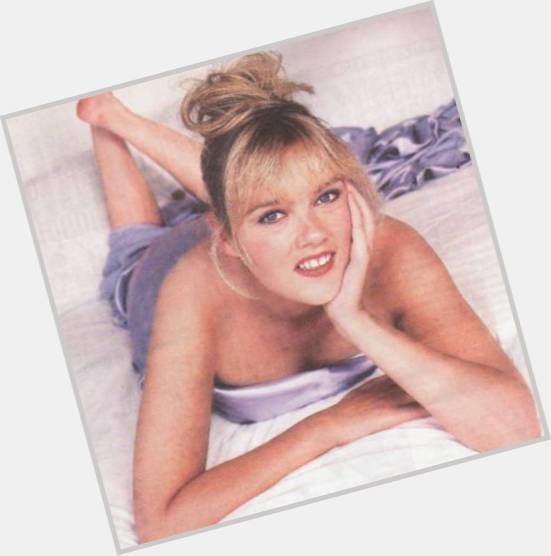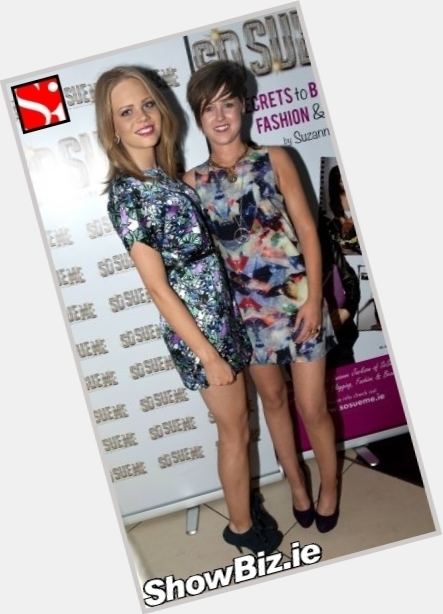 Filmography
Actress
2021
EastEnders (TV Series)
as
Paula
- Episode dated 31 December 2021 (2021) - Paula
2015
Casualty (TV Series)
as
Irene Stancombe
- Avoidable Harm (2015) - Irene Stancombe
1991
The Bill (TV Series)
as
W.P.C. Page / W.P.C. Polly Page / PC Polly Page / ...
- 206: Settle the Score (2004) - Police Staff Polly Page
- 205: Smoking Gun - Part 2 (2004) - Police Staff Polly Page
- 204: Smoking Gun - Part 1 (2004) - Police Staff Polly Page
- 203: Cross Wires (2004) - Police Staff Polly Page
- 202: Crocodile Tears (2004) - Police Staff Polly Page
- 201: Drive on By - Part 2 (2004) - Police Staff Polly Page
- 199: End of the Road (2004) - Police Staff Polly Page
- 198: Return of the Damned (2004) - Police Staff Polly Page
- 197: Office Politics (2004) - Police Staff Polly Page
- 194: New Year's Resolutions (2004) - Police Staff Polly Page
- 182: The Apple and the Tree (2004) - PC Polly Page
- 163: What's the Scoop? (2003) - PC Polly Page
- 161: Better Late Than Never (2003) - PC Polly Page
- 160: Lap of the Gods (2003) - PC Polly Page
- 159: Writing on the Wall (2003) - PC Polly Page
- 153: Salt of the Earth (2003) - PC Polly Page
- 152: Going Down in Flames (2003) - PC Polly Page
- 151: Hallmark Moment (2003) - PC Polly Page
- 150: The Dirty Dozen (2003) - PC Polly Page
- 149: Beware the Smiling Knife (2003) - PC Polly Page
- 148: A Close Shave (2003) - PC Polly Page
- 147: Truth (2003) - PC Polly Page
- 143: Bold as Brass (2003) - PC Polly Page
- 141: Step up to the Plate (2003) - PC Polly Page
- 140: Silver to Grey (2003) - PC Polly Page
- 139: A New Lease of Life (2003) - PC Polly Page
- 137: Pick Your Friends (2003) - PC Polly Page
- 135: Sunday Driver (2003) - PC Polly Page
- 132: Ruthless (2003) - PC Polly Page
- 131: Two Hours (2003) - PC Polly Page
- 130: Bully (2003) - PC Polly Page
- 124: Count Me Out (2003) - PC Polly Page
- 123: High Speed Chaos (2003) - PC Polly Page
- 122: Written in the Stars (2003) - PC Polly Page
- 121: Underground Railroad (2003) - PC Polly Page
- 120: Security Risk (2003) - PC Polly Page
- 119: Rescue (2003) - PC Polly Page
- 118: A Growing Concern (2003) - PC Polly Page
- 116: Boomerang - Part 1 (2003) - PC Polly Page
- 115: Charlie Foxtrot - Part 2 (2003) - PC Polly Page
- 114: Charlie Foxtrot - Part 1 (2003) - PC Polly Page
- 112: Laid to Rest (2003) - PC Polly Page
- 111: Moving Target (2003) - PC Polly Page
- 109: Surprise Surprise (2003) - PC Polly Page
- 106: Disillusion (2003) - PC Polly Page
- 105: Grandstand (2003) - PC Polly Page
- 104: Frail (2003) - PC Polly Page
- 102: Juggernaut (2003) - PC Polly Page
- 099: The Square Apple (2003) - PC Polly Page
- 009: No Signs of Life (2002) - PC Polly Page
- 008: Golden Opportunity (2002) - PC Polly Page
- 007: A Show of Generosity (2002) - PC Polly Page
- 006: Rally the Troops (2002) - PC Polly Page
- 001: Down a Blind Alley (2002) - PC Polly Page
- Quinnan 6 (2002) - PC Polly Page
- Quinnan 5 (2002) - PC Polly Page
- Quinnan 4 (2002) - PC Polly Page
- Quinnan 3 (2002) - PC Polly Page
- Quinnan 2 (2002) - PC Polly Page
- Quinnan 1 (2002) - PC Page
- Juliet (2002) - PC Polly Page
- Do Not Pass Go (2002) - PC Polly Page
- Not to Praise Him (2002) - PC Polly Page
- Loaded (2002) - PC Polly Page
- The Risk Factor (2001) - PC Polly Page
- Lure of the Sirens (2001) - PC Polly Page
- Special Attention (2001) - PC Polly Page
- For Better, for Worse (2001) - PC Polly Page
- Slash and Burn (2001) - PC Polly Page
- Judas Kiss (2001) - PC Polly Page
- Shout (2001) - PC Polly Page
- Aftershock (2001) - PC Polly Page
- Night Games (2001) - PC Polly Page
- Sacrifice (2001) - PC Polly Page
- Lifelines (2001) - PC Polly Page
- Hidden Agenda (2001) - PC Polly Page
- Debt of Love (2001) - PC Polly Page
- Liquid City (2001) - PC Polly Page
- Crush (2001) - PC Polly Page
- In Another Life (2001) - PC Polly Page
- Come Live with Me (2001) - PC Polly Page
- On a Clear Day (2001) - PC Polly Page
- Eye of the Lens (2001) - PC Polly Page
- Paint It Black (2001) - PC Polly Page
- Angel Rooms (2001) - PC Polly Page
- The Dark Side (2001) - PC Polly Page
- Redemption (2001) - PC Polly Page
- Greed (2001) - PC Polly Page
- Happy and Glorious (2001) - PC Polly Page
- Still Crazy (2001) - PC Polly Page
- A Week of Nights: Part 2 (2001) - PC Polly Page
- A Week of Nights: Part 1 (2001) - PC Polly Page
- Value Judgement (2001) - PC Polly Page
- Hitting Home (2001) - PC Polly Page
- Head Over Heels (2001) - PC Polly Page
- Over the Hill (2001) - PC Polly Page
- Tour of Duty (2001) - PC Polly Page
- Return of the Hunter (2001) - PC Polly Page
- Tolerance: Part 1 (2001) - PC Polly Page
- The Leopard: Part 1 (2001) - P.C. Polly Page
- Long Shadows: Part 1 (2001) - PC Polly Page (uncredited)
- Faultline (2001) - PC Polly Page
- Going Under (2001) - PC Polly Page
- Home and Away (2001) - PC Polly Page
- No Victim (2001) - PC Polly Page
- Appropriate Action (2001) - PC Polly Page
- The Morning After (2000) - PC Polly Page
- The Night Before (2000) - PC Polly Page
- Bad for Your Health: Part 2 (2000) - PC Polly Page
- Bad for Your Health: Part 1 (2000) - PC Polly Page
- Sorted (2000) - PC Polly Page
- A Girl's Best Friend (2000) - PC Polly Page
- On the Hook: Part 1 (2000) - PC Polly Page
- All Fall Down: Part 1 (2000) - PC Polly Page
- The River (2000) - PC Polly Page
- Old Enemies (2000) - PC Polly Page
- First Impressions: Part 2 (2000) - PC Polly Page
- First Impressions: Part 1 (2000) - PC Polly Page
- Some Like It Hot (2000) - PC Polly Page
- Gentle Touch: Part 3 (2000) - PC Polly Page
- Gentle Touch: Part 2 (2000) - PC Polly Page
- Gentle Touch: Part 1 (2000) - PC Polly Page
- Lullaby: Part 3 (2000) - P.C. Page
- Lullaby: Part 2 (2000) - PC. Page
- Lullaby: Part 1 (2000) - P.C. Page
- No-One's That Honest (2000) - P.C. Page
- Bad Habits (2000) - P.C. Page
- Whispers (2000) - P.C. Page
- Trust: Part 3: The Deep Blue Sea (2000) - P.C. Page
- Trust: Part 2: The Hare and the Hounds (2000) - P.C. Page
- Trust: Part 1: A Sprat to Catch a Mackerel (2000) - P.C. Page
- Search Me (2000) - P.C. Page
- Wheels (2000) - P.C. Page
- Loyalty (2000) - P.C. Page
- Protect and Survive (2000) - P.C. Page
- The Driver (2000) - P.C. Page
- The Trial of Eddie Santini (2000) - P.C. Page
- Meltdown: Part 2 (2000) - P.C. Page
- Meltdown: Part 1 (2000) - P.C. Page
- When the Bough Breaks (2000) - P.C. Page
- Reasons to Be Fearful (2000) - P.C. Page
- Streetwise (2000) - P.C. Page
- The Untouchables (2000) - P.C. Page
- On the Wagon (2000) - P.C. Page
- Beasts (2000) - PC Polly Page
- Zero Tolerance (2000) - P.C. Page
- Crime and Punishment (2000) - PC Polly Page
- Riot City (2000) - P.C. Page
- All Change (1999) - P.C. Page
- When the Snow Lay Round About (1999) - P.C. Page
- A Day to Remember (1999) - P.C. Polly Page
- A Night to Forget (1999) - P.C. Page
- Money for Nothing (1999) - P.C. Page
- Lock In (1999) - P.C. Page
- Consumers (1999) - P.C. Polly Page
- Homework (1999) - P.C. Polly Page
- Security (1999) - P.C. Polly Page
- Cover Stories (1999) - P.C. Polly Page
- Walking the Line (1999) - W.P.C. Page
- Denial (1999) - P.C. Polly Page
- Father's Day (1999) - P.C. Polly Page
- Crash Landing (1999) - P.C. Polly Page
- Love and War: Part 2 (1999) - P.C. Polly Page
- Love and War: Part 1 (1999) - P.C. Polly Page
- Look Again (1999) - P.C. Polly Page
- Treading Water (1999) - P.C. Polly Page
- The Three Sergeants (1999) - P.C. Page
- Millennium (1999) - P.C. Polly Page
- Lola (1999) - P.C. Page
- Sun Hill Boulevard (1999) - P.C. Polly Page
- Screwdriver (1999) - P.C. Polly Page
- Taxed (1999) - P.C. Page
- Big Fish (1999) - P.C. Polly Page
- Good Relations (1999) - P.C. Polly Page
- Heavy Plant Crossing (1999) - P.C. Polly Page
- Confessions of a Zoo Keeper (1999) - P.C. Polly Page
- Borderline (1999) - P.C. Polly Page
- Foreign Body (1999) - P.C. Page
- Old Flame (1999) - P.C. Polly Page
- Lone Ranger (1999) - P.C. Page
- Set-Up (1999) - P.C. Polly Page
- Tinderbox (1999) - P.C. Page
- Back to Basics (1999) - P.C. Page
- True Lies (1999) - P.C. Polly Page
- Look Away Now (1999) - P.C. Page
- Pressure Point (1999) - P.C. Polly Page
- Kiss Chase (1999) - P.C. Polly Page
- Piggy in the Middle (1999) - P.C. Polly Page
- To Catch a Cobra (1999) - P.C. Polly Page
- Yesterday's Hero (1999) - P.C. Polly Page
- Eyes Everywhere (1999) - P.C. Polly Page
- Badlands (1999) - P.C. Polly Page
- Sleeping with the Enemy (1999) - P.C. Polly Page
- Under Duress (1999) - P.C. Polly Page
- Age of Chivalry (1999) - P.C. Polly Page
- Pond Life (1999) - P.C. Page
- No Love Lost (1999) - P.C. Polly Page
- The Wrong Horse (1999) - P.C. Polly Page
- Follow Through (1999) - P.C. Polly Page
- Chasing Shadows (1999) - P.C. Page
- S.A.D. (1998) - W.P.C. Polly Page
- Christmas Star (1998) - W.P.C. Polly Page
- Ticking Clocks (1998) - W.P.C. Polly Page
- Heat and Light (1998) - W.P.C. Polly Page
- Too Many Cooks (1998) - P.C. Page
- The Fat Lady Sings (1998) - W.P.C. Polly Page
- For Interest Only (1998) - W.P.C. Polly Page
- Indiscretion (1998) - W.P.C. Polly Page
- Dog Eat Dog (1998) - W.P.C. Polly Page
- Bad Chemistry (1998) - W.P.C. Polly Page
- Section F (1998) - W.P.C. Page
- Trial Run (1998) - W.P.C. Polly Page
- All for One (1998) - W.P.C. Page
- Cast No Shadow (1998) - W.P.C. Page
- The Cross (1998) - W.P.C. Page
- Making Up (1998) - W.P.C. Page
- Big Day (1998) - W.P.C. Page
- Taking Sides (1998) - W.P.C. Page
- Urgent Assistance (1998) - W.P.C. Page
- Team Spirit (1998) - W.P.C. Page
- Bang Bang, You're Dead (1998) - W.P.C. Page
- The Party's Over (1998) - W.P.C. Page
- Deep End (1998) - W.P.C. Page
- Too Little, Too Late (1998) - W.P.C. Polly Page
- King of the Road (1998) - W.P.C. Polly Page
- Fighting Chance (1998) - W.P.C. Polly Page
- Tainted Love: Part 3 (1998) - W.P.C. Polly Page
- Tainted Love: Part 2 (1998) - W.P.C. Polly Page
- Tainted Love: Part 1 (1998) - W.P.C. Polly Page
- Vacant Possession (1998) - W.P.C. Page
- Bang! (1998) - W.P.C. Page
- The Bus Driver's Prayer (1998) - W.P.C. Page
- Up for Trouble (1998) - W.P.C. Page
- Three Cheers (1998) - W.P.C. Page
- The Hare and the Tortoise (1998) - W.P.C. Polly Page
- Money Talks (1998) - W.P.C. Page
- Volcano (1998) - W.P.C. Polly Page
- Big Brother (1998) - W.P.C. Page
- One Small Step (1998) - W.P.C. Page
- Mixed Feelings (1998) - W.P.C. Polly Page
- Manhunt (1998) - W.P.C. Polly Page
- The Scent of Compassion (1998) - W.P.C. Polly Page
- Home Movie (1998) - W.P.C. Polly Page
- Shattered (1998) - W.P.C. Polly Page
- Bad Feelings (1998) - W.P.C. Polly Page
- A Little Bit of Paradise (1998) - W.P.C. Polly Page
- Good Faith: Part 2 (1998) - W.P.C. Polly Page
- Guiding Hand (1998) - W.P.C. Polly Page
- A Bit of Respect (1998) - W.P.C. Polly Page
- Unwarranted (1998) - W.P.C. Polly Page
- Solicitous (1998) - W.P.C. Polly Page
- Soft in the Head (1998) - W.P.C. Polly Page
- Storyboards (1998) - W.P.C. Polly Page
- Way Out West (1998) - W.P.C. Page
- Sprog (1998) - W.P.C. Page
- Puppy Walk (1998) - W.P.C. Page
- Forgive and Forget (1998) - W.P.C. Page
- Villain (1998) - W.P.C. Polly Page
- Things That Go Bump in the Night (1997) - W.P.C. Page
- Twanky (1997) - W.P.C. Polly Page
- Humpty Dumpty: Part 3 (1997) - W.P.C. Page
- Humpty Dumpty: Part 2 (1997) - W.P.C. Polly Page
- Humpty Dumpty: Part 1 (1997) - W.P.C. Page
- Potential for Conflict (1997) - W.P.C. Polly Page
- Gaybashing (1997) - W.P.C. Page
- The Same Stripe: Part 2 (1997) - W.P.C. Page
- The Same Stripe: Part 1 (1997) - W.P.C. Page
- No Trace (1997) - W.P.C. Polly Page
- P.C. (1997) - W.P.C. Polly Page
- Last Fare (1997) - W.P.C. Polly Page
- Solid Evidence (1997) - W.P.C. Polly Page
- Women at Work (1997) - W.P.C. Polly Page
- Shades of Grey: Part One (1997) - W.P.C. Polly Page
- Walkabout (1997) - W.P.C. Polly Page
- Crimes of a Lesser Passion (1997) - W.P.C. Polly Page
- A Bad Lot (1997) - W.P.C. Polly Page
- Straying (1997) - W.P.C. Polly Page
- Coup De Grace (1997) - W.P.C. Polly Page
- Dishonour Among Thieves (1997) - W.P.C. Polly Page
- Free to Speak? (1997) - W.P.C. Polly Page
- Cross Purposes (1997) - W.P.C. Polly Page
- Different Strokes (1997) - W.P.C. Page
- Animals (1997) - W.P.C. Polly Page
- A Breach of Trust: Part Two (1997) - W.P.C. Polly Page
- A Breach of Trust: Part One (1997) - W.P.C. Polly Page
- Flower Power (1997) - W.P.C. Page
- Not in the Script (1997) - W.P.C. Page
- On the Hurry Up (1997) - W.P.C. Page
- Has Anybody Here Seen Bigmouth? (1997) - W.P.C. Page
- Tommy the Hero (1997) - W.P.C. Polly Page
- This Old Man (1997) - W.P.C. Polly Page
- Neighbours (1997) - W.P.C. Polly Page
- These Foolish Things (1997) - W.P.C. Polly Page
- Alternative Therapies (1997) - W.P.C. Polly Page
- Mr. Friday Night (1997) - W.P.C. Polly Page
- Replica (1997) - W.P.C. Polly Page
- Rift (1997) - W.P.C. Polly Page
- Gentleman Jim (1997) - W.P.C. Polly Page
- Performing (1997) - W.P.C. Polly Page
- Too Much to Lose (1997) - W.P.C. Polly Page
- No More Milk (1997) - W.P.C. Polly Page
- Best Eaten Cold (1997) - W.P.C. Polly Page
- Get You Back (1997) - W.P.C. Polly Page
- A Bunch of Fives (1997) - W.P.C. Page
- Auld Lang Syne (1997) - W.P.C. Polly Page
- Split Second (1997) - W.P.C. Polly Page
- It's Good to Talk (1997) - W.P.C. Polly Page
- A Place of Your Own (1997) - W.P.C. Polly Page
- Flesh and Blood (1997) - W.P.C. Polly Page
- Dial 'M' for Marmalade (1997) - W.P.C. Polly Page
- Strange Meeting (1997) - W.P.C. Polly Page
- Typecast (1997) - W.P.C. Page
- Joker (1997) - W.P.C. Page
- Fashion Victims (1997) - W.P.C. Polly Page
- Only the Lonely (1997) - W.P.C. Page
- Crying Wolf (1997) - W.P.C. Page
- In the Dark (1997) - W.P.C. Page
- Holding On (1997) - W.P.C. Page
- A Tangled Web (1997) - W.P.C. Page
- Just Looking (1997) - W.P.C. Page
- Takeaway (1997) - W.P.C. Polly Page
- Downfall (1997) - W.P.C. Page
- Say a Little Prayer (1997) - W.P.C. Polly Page
- One Big Happy Family (1997) - W.P.C. Polly Page
- A Policeman's Lot (1997) - W.P.C. Polly Page
- Testament (1997) - W.P.C. Polly Page
- Bad Debt (1997) - W.P.C. Polly Page
- Hers (1996) - W.P.C. Polly Page
- Merrily on High (1996) - W.P.C. Polly Page
- Scorned (1996) - W.P.C. Polly Page
- Opportunity Costs (1996) - W.P.C. Polly Page
- Lock 'Em In (1996) - W.P.C. Polly Page
- Death of a Nobody (1996) - W.P.C. Page
- Finishing School (1996) - W.P.C. Polly Page
- A Woman's Place (1996) - W.P.C. Polly Page
- Trap (1996) - W.P.C. Polly Page
- Old Codgers (1996) - W.P.C. Polly Page
- Remote Control (1996) - W.P.C. Polly Page
- Track Marks (1996) - W.P.C. Polly Page
- Presumed Innocent (1996) - W.P.C. Polly Page
- Taking Out the Rubbish (1996) - W.P.C. Polly Page
- Champing at the Bit (1996) - W.P.C. Polly Page
- Blame (1996) - W.P.C. Page
- Too Close for Comfort (1996) - W.P.C. Page
- A Good Night Out (1996) - W.P.C. Page
- Repossession (1996) - W.P.C. Polly Page
- A Day in the Life (1996) - W.P.C. Polly Page
- Out of Control (1996) - W.P.C. Polly Page
- Pony Express (1996) - W.P.C. Polly Page
- Follow the Van (1996) - W.P.C. Polly Page
- Lean on Me (1996) - W.P.C. Polly Page
- Theory and Practice (1996) - W.P.C. Polly Page
- Dead Man's Hand (1996) - W.P.C. Polly Page
- True Colours (1996) - W.P.C. Polly Page
- Sartorial Elegance (1996) - W.P.C. Polly Page
- Unlucky in Love (1996) - W.P.C. Polly Page
- Kick Me Hard (1996) - W.P.C. Polly Page
- Starting Young (1996) - W.P.C. Polly Page
- Apron Strings (1996) - W.P.C. Polly Page
- Spill (1996) - W.P.C. Page
- Butting In (1996) - W.P.C. Polly Page
- Jekyll and Hyde (1996) - W.P.C. Polly Page
- Helping Hands (1996) - W.P.C. Polly Page
- Cuckoo (1996) - W.P.C. Page
- With This Ring (1996) - W.P.C. Page
- Tough Love (1996) - W.P.C. Polly Page
- Cold Feet and Hot Coffee (1996) - W.P.C. Polly Page
- Conspiracy of Silence (1996) - W.P.C. Polly Page
- Accidents Will Happen (1996) - W.P.C. Polly Page
- Value Added (1996) - W.P.C. Polly Page
- Cheating (1996) - W.P.C. Page
- Tale of Two Cities (1996) - W.P.C. Polly Page
- And Nothing But (1996) - W.P.C. Polly Page
- Dancers (1996) - W.P.C. Polly Page
- Animal (1996) - W.P.C. Polly Page
- Beating the Odds (1996) - W.P.C. Polly Page
- More Haste (1996) - W.P.C. Polly Page
- Party Pooper (1996) - W.P.C. Page
- Blood Brothers (1996) - W.P.C. Polly Page
- Girls' Night (1996) - W.P.C. Polly Page
- On the Block (1996) - W.P.C. Polly Page
- Kicked Out (1996) - W.P.C. Page
- Home Help (1996) - W.P.C. Polly Page
- Perfect Match (1996) - W.P.C. Polly Page
- Someone Special (1996) - W.P.C. Polly Page
- Open Wound (1996) - W.P.C. Polly Page
- Home from Home (1996) - W.P.C. Page
- Boy Meets Girl (1996) - W.P.C. Polly Page
- Pointing the Finger (1996) - W.P.C. Polly Page
- Somebody's Home (1996)
- Pieces of Cake (1996) - W.P.C. Polly Page
- Going Guilty (1996) - W.P.C. Polly Page
- Separate Rooms (1996) - W.P.C. Polly Page
- Happy Birthday (1996) - W.P.C. Page
- Worst Fears (1996) - W.P.C. Page
- Old Dogs, New Tricks (1996) - W.P.C. Polly Page
- Judgement Call (1996) - W.P.C. Page
- Better Half (1996) - (uncredited)
- Runners Up (1996) - W.P.C. Polly Page
- Second Sense (1996) - W.P.C. Polly Page
- Drop (1995) - W.P.C. Polly Page
- Natural Justice (1995) - W.P.C. Polly Page
- Getaway (1995) - W.P.C. Page
- Neutral Territory (1995) - W.P.C. Polly Page
- Three in a Row (1995) - W.P.C. Polly Page
- Dying Breath (1995) - W.P.C. Polly Page
- The Wee Small Hours (1995) - W.P.C. Page
- Last Waltz (1995) - W.P.C. Polly Page
- Deadline (1995) - W.P.C. Page
- With This Body (1995) - W.P.C. Polly Page
- Honeypot (1995) - W.P.C. Page
- Day of Rest (1995) - W.P.C. Page
- Off Limits (1995) - W.P.C. Page
- Mugs (1995) - W.P.C. Page
- Damage Limitation (1995) - W.P.C. Page
- Bait (1995) - W.P.C. Page (uncredited)
- All Tucked Up (1995) - W.P.C. Page
- Fire (1995) - W.P.C. Page (uncredited)
- Rock-a-Bye Baby (1995) - W.P.C. Page
- Response Time (1995) - W.P.C. Page
- For Services Rendered (1995) - W.P.C. Page
- Balancing the Scales (1995) - W.P.C. Page
- Sins of the Father (1995) - W.P.C. Polly Page
- Still Waters (1995) - W.P.C. Page
- Heat (1995) - W.P.C. Page
- The Writing on the Wall (1995) - W.P.C. Page
- Now and Then (1995) - W.P.C. Polly Page
- Nearest and Dearest (1995) - W.P.C. Page
- Charity and Beating (1995) - W.P.C. Polly Page
- Normal Behaviour (1995) - W.P.C. Polly Page
- Under the Doctor (1995) - W.P.C. Polly Page
- In Control (1995) - W.P.C. Polly Page
- What the Eye Doesn't See (1995) - W.P.C. Page
- Kid (1995) - W.P.C. Polly Page
- Woman of Substance (1995) - W.P.C. Polly Page
- Picking Up the Pieces (1995) - W.P.C. Polly Page
- Kicking (1995) - W.P.C. Polly Page
- Trying It On (1995) - W.P.C. Page
- They All Look the Same (1995) - W.P.C. Page
- See No Evil (1995) - W.P.C. Page
- Unfamiliar Territory (1995) - W.P.C. Polly Page
- Looking After Your Own (1995) - W.P.C. Polly Page
- A Quiet Night In (1995) - W.P.C. Polly Page
- In the Midnight Hour (1995) - W.P.C. Polly Page
- Good Intentions (1995) - W.P.C. Polly Page
- Have a Go Hero (1995) - W.P.C. Page
- Babyface (1995) - W.P.C. Page
- In on the Game (1995) - W.P.C. Page
- Swan Song (1995) - W.P.C. Page
- Not Just for Christmas (1995) - W.P.C. Page
- Learning Curve (1995) - W.P.C. Page
- Little Green Apples (1995) - W.P.C. Page
- Stopping Time (1995) - W.P.C. Polly Page
- Quits (1995) - W.P.C. Page
- Count to Ten (1995) - W.P.C. Polly Page
- Loose Cannon (1995) - W.P.C. Page
- Flora and Fauna (1995) - W.P.C. Page
- New Moves (1995) - W.P.C. Page
- Is That the Time? (1995) - W.P.C. Page
- Going Home (1995) - W.P.C. Polly Page
- High Score (1995) - W.P.C. Polly Page
- A Fighting Chance (1995) - W.P.C. Page
- Uncle Bob (1995) - W.P.C. Polly Page
- Just Another Caution (1995) - W.P.C. Polly Page
- Expert Witness (1995) - W.P.C. Polly Page
- Taking the Blame (1995) - W.P.C. Page
- Powerless (1995) - W.P.C. Page
- Crossfire (1995) - W.P.C. Page
- The Protection Racket (1995) - W.P.C.Page
- Hard Cases (1995) - W.P.C. Page
- Hit and Miss (1995) - W.P.C. Page
- Stuffed (1994) - W.P.C. Page
- Fall Guy (1994) - W.P.C. Page
- Closing Time (1994) - W.P.C. Page
- A Feeling for the Job (1994) - W.P.C. Page
- King of the Hill (1994) - W.P.C. Page
- Down a Blind Alley (1994) - W.P.C. Page
- Beg, Borrow or Steal (1994) - W.P.C. Page
- No Name, No Number (1994) - W.P.C. Page
- The Melting Pot (1994) - W.P.C. Page
- Taking Stock (1994) - W.P.C. Page
- Make Believe (1994) - W.P.C. Page
- Pass the Parcel (1994) - W.P.C. Page
- Bridgework (1994) - W.P.C. Page (uncredited)
- Taken on Trust (1994) - W.P.C. Page
- The Cold Consumer (1994) - W.P.C. Page
- Blackout (1994) - W.P.C. Page
- Inquest (1994) - W.P.C. Page
- Down & Out (1994) - W.P.C. Page
- Living Legend (1994) - W.P.C. Page
- Out in the Cold (1994) - W.P.C. Page
- Back on the Chain Gang (1994) - W.P.C. Page
- Inside (1994) - W.P.C. Page
- Threats and Promises (1994) - W.P.C. Page
- Instant Response (1994) - W.P.C. Page
- Right Way, Wrong Way (1994) - W.P.C. Page
- Business Opportunities (1994) - W.P.C. Page
- On the Latch (1994) - W.P.C. Page
- Looking for Mr Right (1994) - W.P.C. Page
- In Too Deep (1994) - W.P.C. Page
- War of Nerves (1994) - W.P.C. Page
- Personal Space (1994) - W.P.C. Page
- The Road Not Taken (1994) - W.P.C. Page
- Within Limits (1994) - W.P.C. Page
- Snowblind (1994) - W.P.C. Page
- All Along the Watchtower (1994) - W.P.C. Page
- Till Death Do Us Part (1994) - W.P.C. Page
- Sweetness and Light (1994) - W.P.C. Page
- RTA (1994) - W.P.C. Page
- Good Friends (1994) - W.P.C. Page
- Branded (1994) - W.P.C. Page
- Old Scores (1994) - W.P.C. Page
- No Way to Treat a Lady (1994) - W.P.C. Page
- All Things Nice (1994) - W.P.C. Page
- Killing Time (1994) - W.P.C. Page
- Hot Off the Press (1994) - W.P.C. Page
- Friends Like That (1994) - W.P.C. Page
- Bodyguard of Lies (1994) - W.P.C. Page
- Final Straw (1994) - W.P.C. Page
- Give Away (1994) - W.P.C. Page
- Pals (1994) - W.P.C. Page
- Clubbing Together (1994) - W.P.C. Page
- House Arrest (1994) - W.P.C. Page
- Sleeping with the Fishes (1994) - W.P.C. Page
- Ranks and Files (1994) - W.P.C. Page
- Saturday Night's All Right (1994) - W.P.C. Page
- Dead Men Don't Drive Cars (1994) - W.P.C. Page
- Gone Away (1994) - W.P.C. Page
- Bin-Men (1994) - W.P.C. Page
- Cutting It (1994) - W.P.C. Page
- Ways and Means (1994) - W.P.C. Page
- Double Vision (1994) - W.P.C. Page
- One Bad Turn (1994) - W.P.C. Page
- Judge and Jury (1994) - W.P.C. Page
- Darkness Before Dawn (1994) - W.P.C. Page
- Second Sight (1994) - W.P.C. Page
- A Family Trait (1993) - W.P.C. Page
- Death of a Ladies' Man (1993) - W.P.C. Page
- Blood Counts (1993) - W.P.C. Page
- Cause for Complaint (1993) - W.P.C. Page
- Taking Care of Business (1993) - W.P.C. Page
- Real Villains (1993) - W.P.C. Page
- Left Behind (1993) - W.P.C. Page
- Cutting Edge (1993) - W.P.C. Page
- Let Slip (1993) - W.P.C. Page
- You Don't Always Get What You Want (1993) - W.P.C. Page
- Care in the Community (1993) - W.P.C. Page
- No Comment (1993) - W.P.C. Page
- Somewhere to Hang My Hat (1993) - W.P.C. Page
- Cheating Heart (1993) - W.P.C. Page
- Dangerous Trade (1993) - W.P.C. Page
- A Class Act (1993) - W.P.C. Page
- Customer Care (1993) - W.P.C. Page
- Game of Two Halves (1993) - W.P.C. Page
- Push (1993) - W.P.C. Page
- But Not Forgotten (1993) - W.P.C. Page
- Bright Lights (1993) - W.P.C. Page
- Desperate Remedies (1993) - W.P.C. Page
- Natural Reaction (1993) - W.P.C. Page
- Give and Take (1993) - W.P.C. Page
- Blind Spot (1993) - W.P.C. Page
- Desirable Property (1993) - W.P.C. Page
- Outbreak (1993) - W.P.C. Page
- Mighty Atoms (1993) - W.P.C. Page
- Part of the Family (1993) - W.P.C. Page
- Kith and Kin (1993) - W.P.C. Page
- A Matter of Life and Death (1993) - W.P.C. Page
- Family Values (1993) - W.P.C. Page
- Divided We Fall (1993) - W.P.C. Page
- Swaps (1993) - W.P.C. Page
- Morning Has Broken (1993) - W.P.C. Page
- Insider Dealing (1993) - W.P.C. Page
- Broken (1993) - W.P.C. Page
- Picking a Winner (1993) - W.P.C. Page
- Mouth and Trousers (1993) - W.P.C. Page
- Rank Outsider (1993) - W.P.C. Page
- Cry Baby (1993) - W.P.C. Page
- We Gave Him All Our Love (1993) - W.P.C. Page
- Give 'Em an Inch (1993) - W.P.C. Page
- Tangled Webs (1993) - W.P.C. Page
- Return to Sender (1993) - W.P.C. Page
- Playing Away (1993) - W.P.C. Page
- Bedfellows (1993) - W.P.C. Page
- Out of Court (1993) - W.P.C. Page
- On the Loose (1993) - W.P.C. Page
- High Hopes and Low Life (1993) - W.P.C. Page
- The Short Straw (1993) - W.P.C. Page
- The Price of Fame (1993) - W.P.C. Page
- Credible Witness (1993) - W.P.C. Page
- In Broad Daylight (1993) - W.P.C. Page
- Breaking the Chain (1993) - W.P.C. Page
- School of Hard Knocks (1993) - W.P.C. Page
- Keeping Out of Trouble (1993) - W.P.C. Page
- Keeping in Touch (1993) - W.P.C. Page
- Hypocritical Oath (1993) - W.P.C. Page
- Missionary Work (1993) - W.P.C. Page
- Gone for a Soldier (1993) - W.P.C. Page
- No Thanks to You (1993) - W.P.C. Page
- Heat of the Moment (1993) - W.P.C. Page
- Living It Down (1993) - W.P.C. Page
- When Push Comes to Shove (1992) - W.P.C. Page
- High Places (1992) - W.P.C. Page
- Fireworks (1992) - W.P.C. Page
- Into the Mire (1992) - W.P.C. Page
- Well Out of Order (1992) - W.P.C. Page
- Just Send Some Flowers (1992) - W.P.C. Page
- Occupational Hazard (1992) - W.P.C. Page
- Spit and Polish (1992) - W.P.C. Page
- Breakout (1991) - Beverley Tomlin
1996
The Bill: Target (Video)
as
W.P.C. Page
1993
Nights (TV Series)
as
Hair Salon Worker (uncredited)
1989
Desmond's (TV Series)
as
Louise Dixon
- Go with the Flo (1992) - Louise Dixon
- Calypso (1992) - Louise Dixon
- Growing Pains (1992) - Louise Dixon
- Flats, Lies and Videotape (1992) - Louise Dixon
- Roots Tradition (1992) - Louise Dixon
- The Waiting Game (1991) - Louise Dixon
- Vanity Merchants (1991) - Louise Dixon
- The Head Hunter (1991) - Louise Dixon
- Aunty Susu (1990) - Louise Dixon
- Kung You (1990) - Louise Dixon
- Here Comes De Sun (1990) - Louise Dixon
- Stop the World, I Want to Get Off (1990) - Louise Dixon
- For Love or Money (1990) - Louise Dixon
- 'Old De Front Page Again (1990) - Louise Dixon
- 'Old De Front Page (1990) - Louise Dixon
- Sad News (1989) - Louise Dixon
- A Surprise for Porkpie (1989) - Louise Dixon
- Expansion Plans (1989) - Louise Dixon
- The Offer (1989) - Louise Dixon
- French Lessons (1989) - Louise Dixon
1989
Saracen (TV Series)
as
Sue
- Robbers (1989) - Sue
1988
Rockliffe's Folly (TV Series)
as
Tania
- On the Big Wheel (1988) - Tania
1984
Big Deal (TV Series)
as
Debby Oliver
- Innocent OK? (1986) - Debby Oliver
- The Biggest Deal (1986) - Debby Oliver
- Playing the Ace (1986) - Debby Oliver
- Following in Father's Footsteps (1986) - Debby Oliver
- Panel Money (1986) - Debby Oliver
- The Chicken and the Egg (1986) - Debby Oliver
- Tuppence Coloured (1986) - Debby Oliver
- Deals on Wheels (1986) - Debby Oliver
- The Z Team (1986) - Debby Oliver
- The Big Sleep (1986) - Debby Oliver
- I Gotta Horse (1985) - Debby Oliver
- Windfall (1985) - Debby Oliver
- The Rabbit and the Hare (1985) - Debby Oliver
- Partners (1985) - Debby Oliver
- Guv'nor (1985) - Debby Oliver
- Breakthrough (1985) - Debby Oliver
- Popping Across the Pond (1985) - Debby Oliver
- Down and Under (1985) - Debby Oliver
- Home and Dry (1984) - Debby Oliver
- Nine Bob Notes (1984) - Debby Oliver
- Cash Flow (1984) - Debby Oliver
- Video Man (1984) - Debby Oliver
- Fighting Chance (1984) - Debby Oliver
- The Luck of the Irish (1984) - Debby Oliver
- Some You Win- (1984) - Debby Oliver
- A Ragged Run (1984) - Debby Oliver
- Red Lady, Black Night (1984) - Debby Oliver
1985
Honeymoon (TV Movie)
as
Alice
1984
Tucker's Luck (TV Series)
as
Sarah Gill
- Going Through The Motions (1984) - Sarah Gill
- Maggie's Army (1984) - Sarah Gill
- The Invisible Men (1984) - Sarah Gill
- Barry Manilow (1984) - Sarah Gill
- Couriers & Draughtsmen (1984) - Sarah Gill
- Absolutely No Selling (1984) - Sarah Gill
- The Hump (1984) - Sarah Gill
- Tosser (1984) - Sarah Gill
1983
Birth of a Nation (TV Movie)
as
Sylve
1980
Fox (TV Series)
as
Julie
- If It's Good Enough for New Orleans It's Good Enough for Clapham (1980) - Julie
Self
2019
The Bill Podcast (Podcast Series documentary)
as
Self
- The Bill Reunion 7 - Part 3 (2023) - Self
- The Bill Reunion 7 - Part 2 (2022) - Self
- The Bill Reunion 7 - Part 1 (2022)
- Quinnan - Commentary Part 2 (2022) - Self
- Quinnan - Commentary Part 1 (2022) - Self
- The Bill Reunion 7 Highlights (2021) - Self
- Lisa Geoghan: Part 2 (2019) - Self
- Lisa Geoghan: Part 1 (2019) - Self
2003
Astounding Celebrities (TV Series)
as
Self
- Episode dated 23 December 2003 (2003) - Self
2001
All-Star Family Fortunes (TV Series)
as
Self
- The Bill vs London's Burning (2001) - Self
2000
This Is Your Life (TV Series documentary)
as
Self - Audience Member
- Mark Wingett (2000) - Self - Audience Member (uncredited)
1998
Noel's House Party (TV Series)
as
Self
- Episode #7.21 (1998) - Self
1994
What's Up Doc? (TV Series)
as
Self
- Episode #3.3 (1994) - Self
1994
What's Up Doc? (TV Series)
as
Self
- Episode dated 17 September 1994 (1994) - Self
1994
An Audience with Bob Monkhouse (TV Special documentary)
as
Self - Audience Member (uncredited)
1994
Live & Kicking (TV Series)
as
Self
- Episode #1.25 (1994) - Self
1994
Gamesmaster (TV Series)
as
Self
- Episode #3.20 (1994) - Self
Archive Footage
2000
The Bill (TV Series)
as
P.C. Page
- Kiss Off: Part 1 (2000) - P.C. Page
References
Lisa Geoghan Wikipedia
(Text) CC BY-SA