Lisa douglas s hotscakes green acres 1967
Lisa Douglas (née Gronyitz) was the leading female character in the 1960s CBS situation comedy Green Acres.
Contents
Character background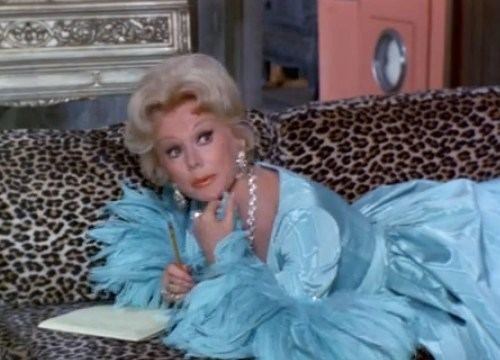 Lisa (portrayed by actress Eva Gabor), a glamorous Hungarian immigrant, was the wife of Oliver Wendell Douglas, a successful New York City attorney who had long harbored the dream of moving to the Midwest and operating a farm. Lisa had no desire to leave New York and live in an unsophisticated rural area; however, out of loyalty and duty to her husband she accompanied him on his quest nonetheless. Lisa got along wonderfully with her mother in-law, Eunice Douglas (Eleanor Audley) whom she called "Mother". She and her mother-in-law were in agreement not to move to the hinterlands.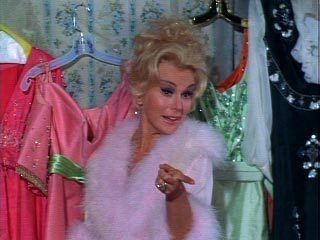 Once Mr. and Mrs. Douglas arrived in tiny Hooterville, however, Lisa found herself fitting in with the zany, outlandish residents of the area and their absurd ways (in fact, much more than her husband did). Lisa had no trouble accepting that the "son" of a neighbor couple was, in fact, a pig, that one of the two "brothers" hired as contractors to remodel their dilapidated farmhouse was female, or absurd events such a crown suddenly appearing on her husband's head every time that he ate margarine (a satire of a then-current advertisement for Lever Brothers' Imperial Margarine) or her finding the credits for the current episode of the program appearing on the eggs laid by her hens. She also seemed to tolerate Oliver's interminable speeches about the nobility and greatness of the American farmer, who caused the crops to come "shooting up out of the ground" (she called this his "shoosting speech"). (Her mangling of the English language was reminiscent of an earlier sitcom character, Ricky Ricardo of I Love Lucy.) In contrast, Oliver was in denial of the fact (apparent to all) that his "American Dream" was, for him at least, a nightmare.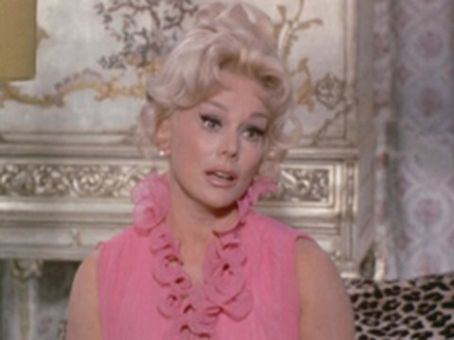 Lisa was another example of the television cliché that a beautiful woman was almost invariably an incompetent cook, a characteristic which she shared with Elly May Clampett of The Beverly Hillbillies, another show featuring absurd rural characters which was also being produced at the same time and by the same production company. Her hotcakes, for example (the only thing she knew how to cook), had the consistency (and edibility) of rubber. In one episode, Oliver makes use of her "new method" hotcakes turning them into headgaskets for a broken truck. She also was the embodiment of the cliché that beautiful women are dim and daffy, like Gracie Allen, though in some ways she had much more common sense than her husband.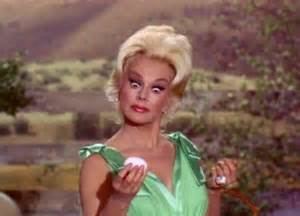 In one episode, Lisa asks a visitor drinking coffee if he'd like another cup. He says yes and she takes the cup, throws it out the window, gets another cup and then pours coffee into it.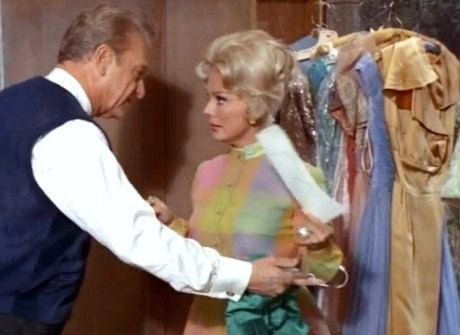 Lisa seemed to recognize that her husband was an incompetent failure as a farmer but was determined to accept that this was a phase that he was going through and to see him through it to its conclusion. While Oliver was always regarded by the Hootervillians as somewhat strange, Lisa fit right in with them and was befriended by almost all of them in short order. In fact, she developed a motherly relationship with Eb Dawson, the hired hand. Although she would gladly have returned to New York in a minute had he requested it, it was she, and not he, who seemed to have found genuine happiness.
In an episode, Lisa said that she did a good impression of Zsa Zsa Gabor, Eva Gabor's sister.
In the first few episodes of "Green Acres" Lisa was actually sensible and Oliver was the "whacky" comedy relief. Lisa had no trouble dealing with Mr. Haney and was responsible and logical. This soon changed and Oliver became the straight, level-headed lead while Lisa adopted a more zany personality.
References
Lisa Douglas Wikipedia
(Text) CC BY-SA