Covid-19



Spätzle, Gaisburger Marsch, Maultasche, Schupfnudel, Saure Kutteln
Linsen mit Spätzle (lentils with Swabian pasta), normally accompanied with wiener sausages, is a traditional Swabian dish that is by many Swabians considered the Swabian national meal in the south western region of Germany.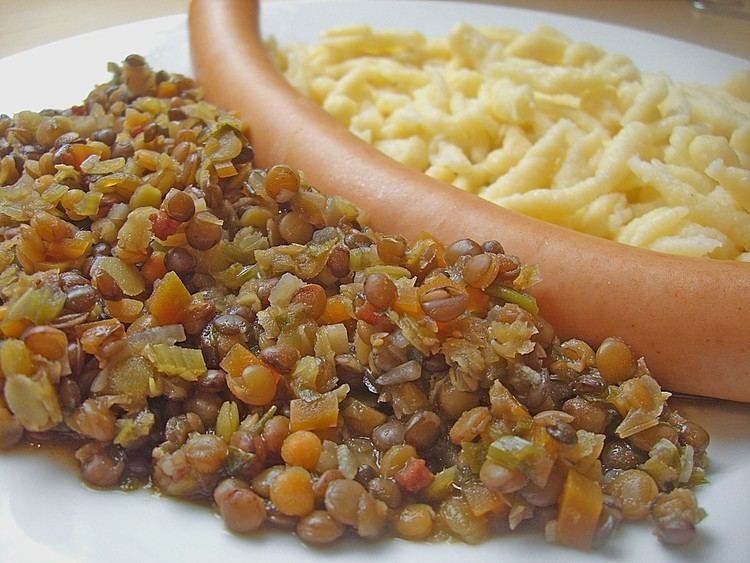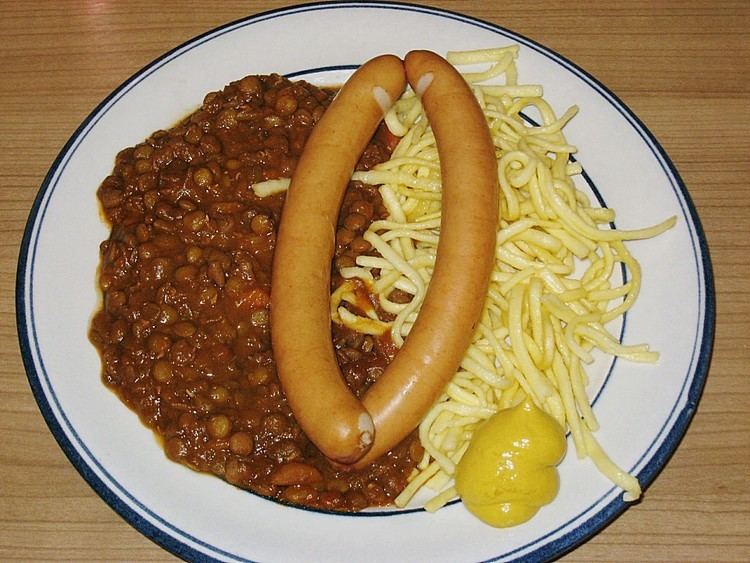 The dish originated - like many typically Swabian dishes - as a meal for the poor. While meat was too expensive for the major part of the Swabian population, lentils were a popular and nutritious staple food which could be stored during winter.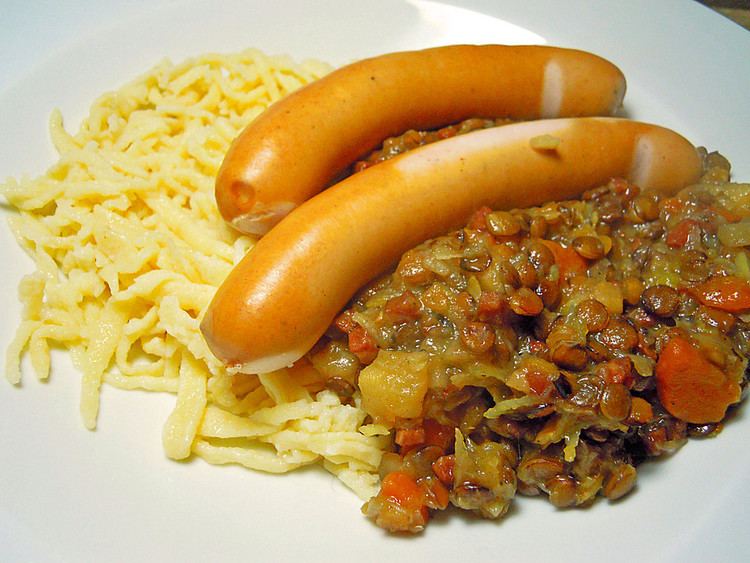 Today this winter dish is on the menu of many traditional Swabian restaurants. Aside from that, it is a popular meal in company staff canteens and university cafeterias. It is also a popular dish for cooking at home.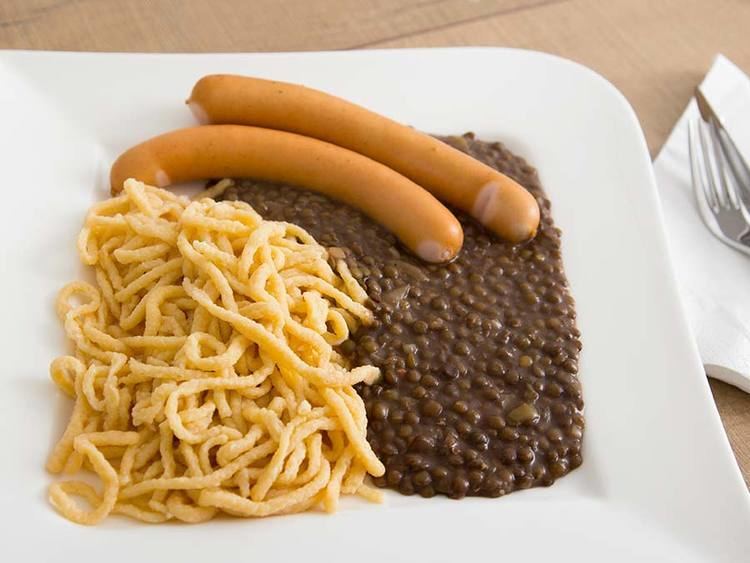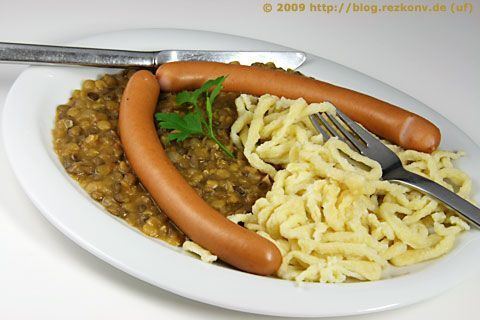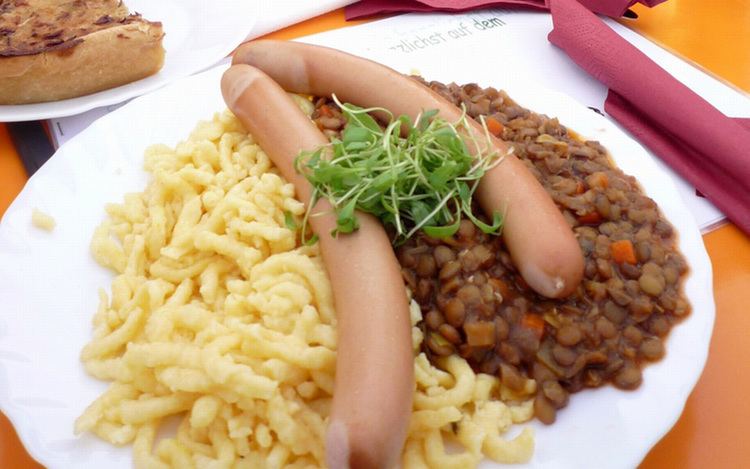 Linsen mit Spätzle Wikipedia