Name

Linh Dinh




Role

Poet




Education

University of the Arts








Books

Love Like Hate: A Novel, Blood and soap, Night - Again, Fake house, american tatts
The holloway series in poetry linh dinh
Linh Dinh (Vietnamese Đinh Linh, born 1963, Saigon, Vietnam) is a Vietnamese-American poet, fiction writer, translator, and photographer. He was a 1993 Pew Fellow.
Contents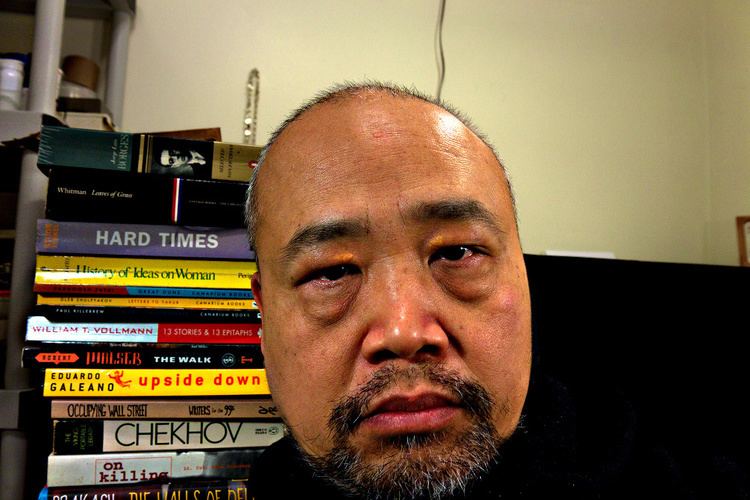 2010 11 writers series linh dinh
Biography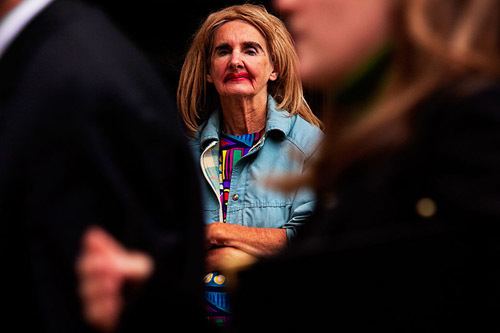 Dinh came to the US in 1975, and is living in Philadelphia.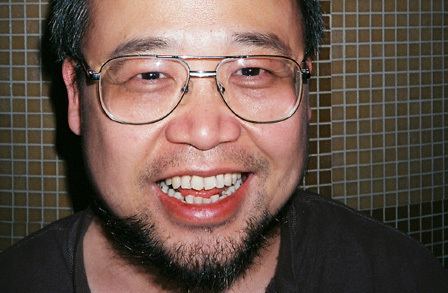 In 2005, he was a David Wong fellow at the University of East Anglia, in Norwich, England. He spent 2002—2003 in Italy as a guest of the International Parliament of Writers and the town of Certaldo.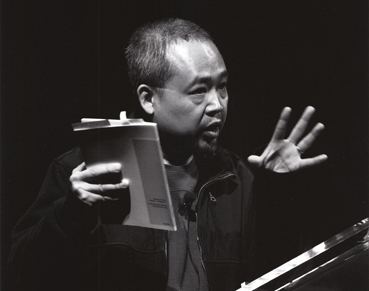 He was a visiting faculty member at University of Pennsylvania. From 2015—2016, Dinh was the Picador Guest Professor for Literature at the University of Leipzig's Institute for American Studies in Leipzig, Germany.
Career
He is the author of two collections of stories, Fake House (Seven Stories Press, 2000) and Blood and Soap (Seven Stories Press, 2004), and five books of poems, All Around What Empties Out (Tinfish, 2003), American Tatts (Chax, 2005), Borderless Bodies (Factory School, 2006), Jam Alerts (Chax, 2007), and Some Kind of Cheese Orgy (Chax, 2009). His first novel Love Like Hate (Seven Stories Press) was published in October 2010.
His work has been anthologized in Best American Poetry 2000, Best American Poetry 2004, The Best American Poetry 2007, and Great American Prose Poems from Poe to the Present, among other places. The Village Voice picked his Blood and Soap as one of the best books of 2004. Translated into Italian by Giovanni Giri, it is published in Italy as Elvis Phong è Morto.
Reviews
Publishers Weekly reviews Linh Dinh's American Tatts:
The second effort in verse from this rising star of the small-press world turns his considerable powers to the depiction of acrid ironies, unmitigated disgust and politically charged gall. One of its opening poems imagines the poet as a half-knight, half-corpse "Cadavalier," exclaiming, "This pinkish universe is really nothing/ But a flocculation of my desires." A fast-moving poem called "Pick-Up Lines"—one of many about sexual discomfort—instructs a lover to "listen to my effluvium." Dinh (All Around What Empties Out) often imitates (or perhaps quotes) subliterary material: online personal ads, instant messaging, brochures and corporatespeak ("We've entered a new level of parking consciousness"), confessions of X-rated adventures by semiliterate writers. His swift lines also portray the kind of grotesque caricature ("The day before her abortion,/ The one-eyed lady accidentally swallowed her glass eye") used manipulatively in politics. Exploring disgust while toying with frames and assumptions, the poet becomes in one sense a real heir to Charles Bukowski; in another, he joins other younger poets (such as Drew Gardner and K. Silem Mohammad) in a movement toward hard-edged, provocative parody. It might be hard to call Dinh's volume pleasing, but readers of a certain temperament may well find it irresistible.
He has translated many international poets into Vietnamese, and many Vietnamese poets and fiction writers into English, including Nguyen Quoc Chanh, Tran Vang Sao, Van Cam Hai and Nguyen Huy Thiep.
Poetry
Some Kind of Cheese Orgy, Chax Press, 2009, ISBN 978-0-925904-78-2
Jam Alerts, Chax Press, 2007, ISBN 9780925904683
Lĩnh Đinh Chích Khoái, (Nhà xuất bản Giấy Vụn, Sài Gòn, 11.2007)
Borderless Bodies, poetry (Factory School, 2006)
American Tatts, poetry Chax Press, 2005, ISBN 978-0-925904-55-3
All Around What Empties Out, Subpress, 2003, ISBN 978-1-930068-19-3
Drunkard Boxing, Singing Horse Press, 1998, ISBN 978-0-935162-18-9
Fiction
Blood and Soap, stories. Seven Stories Press. 2004. ISBN 978-1-58322-642-1.

Translated into Japanese (Hayakawa Publishing, 2008) and Italian (Spartaco, 2006), as Elvis Phong è Morto!.
Fake House. Seven Stories Press. 2000. ISBN 978-1-58322-039-9.
Love Like Hate, Seven Stories Press, 2010, ISBN 978-1-58322-909-5
Translations
Night, Fish and Charlie Parker, a bilingual edition of Phan Nhiên Hạo's poetry (Tupelo, 2006)
Editor
Contemporary Fiction from Vietnam (Seven Stories Press 1996)
Three Vietnamese Poets, translations (Tinfish, 2001)
Night, Again: Contemporary Fiction from Vietnam, anthology, Seven Stories, 1996, ISBN 978-1-888363-02-9
Anthologies
Rajini Srikanth, Esther Yae Iwanaga, eds. (2001). "The Dead". Bold Words: A Century of Asian American Writing. Rutgers University Press. ISBN 0-8135-2966-2.

CS1 maint: Uses editors parameter (link)
Heather McHugh, David Lehman, eds. (2007). "Continuous Bullets over Flattened Earth; A Super-Clean Country". The Best American Poetry 2007. Simon and Schuster. ISBN 978-0-7432-9973-2.

CS1 maint: Uses editors parameter (link)
References
Linh Dinh Wikipedia
(Text) CC BY-SA