University of toronto linda schuyler the mind behind degrassi alumni portrait
Linda Schuyler, (née Bawcutt; born in 1948 in London, England) is a Canadian television producer involved in the creation and production of the Degrassi series and Instant Star series of teen programs.
Contents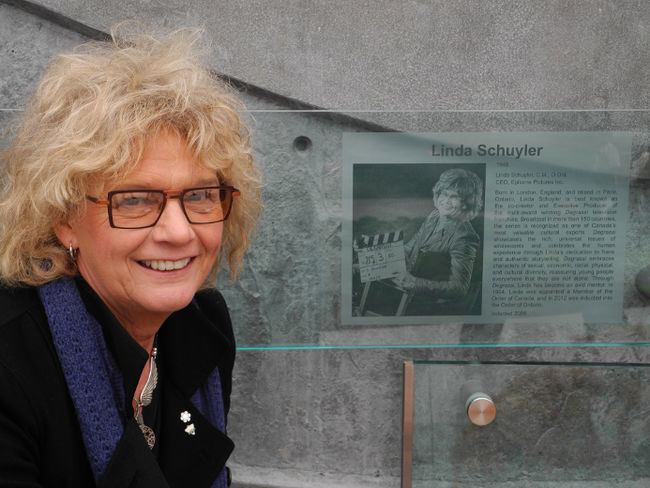 Stephen stohn linda schuyler and stefan brogren with degrassi fans
Early life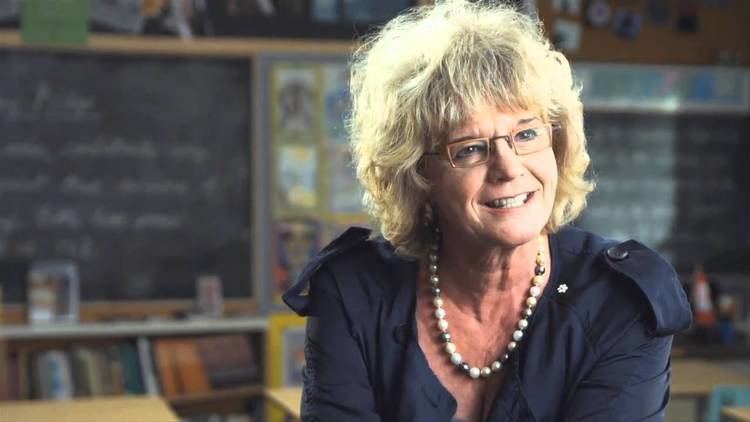 The daughter of Jack and Joyce Bawcutt, Schuyler immigrated with her family to Canada in 1957 and was raised in Paris, Ontario.
Career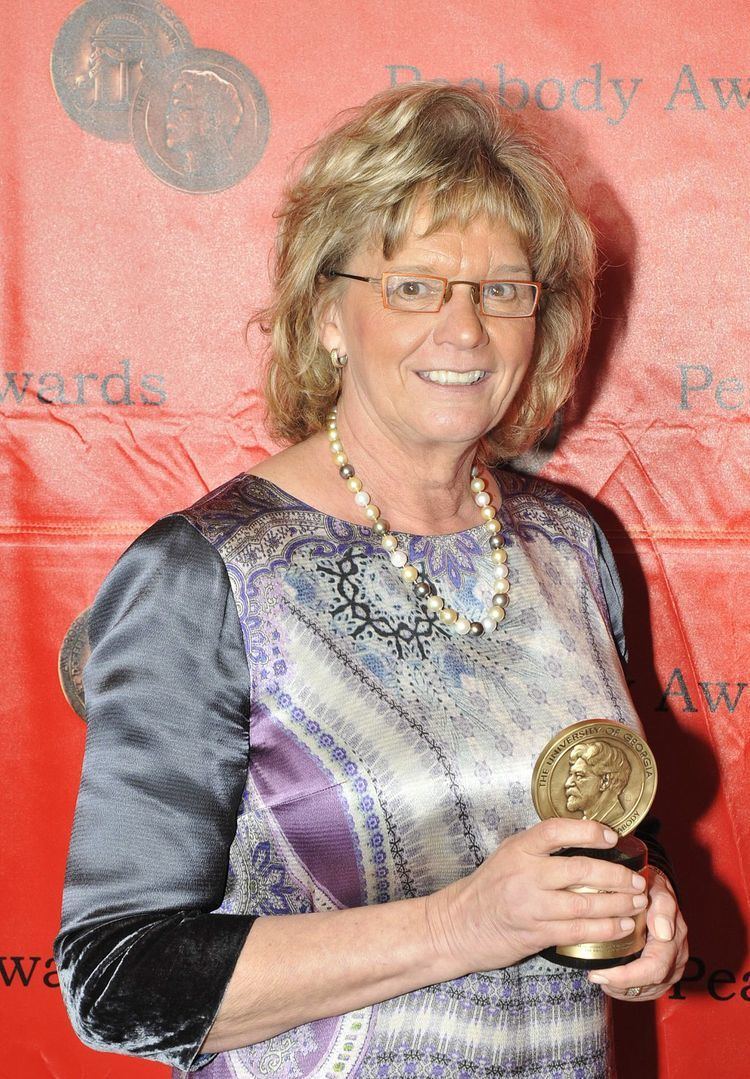 After dropping out of university, where she had been studying math, Schuyler earned her qualifications to be a school teacher and taught for four years at Earl Grey Senior Public School in Toronto's east end. As a teacher, Schuyler began creating short films, which eventually became the inspiration for Degrassi.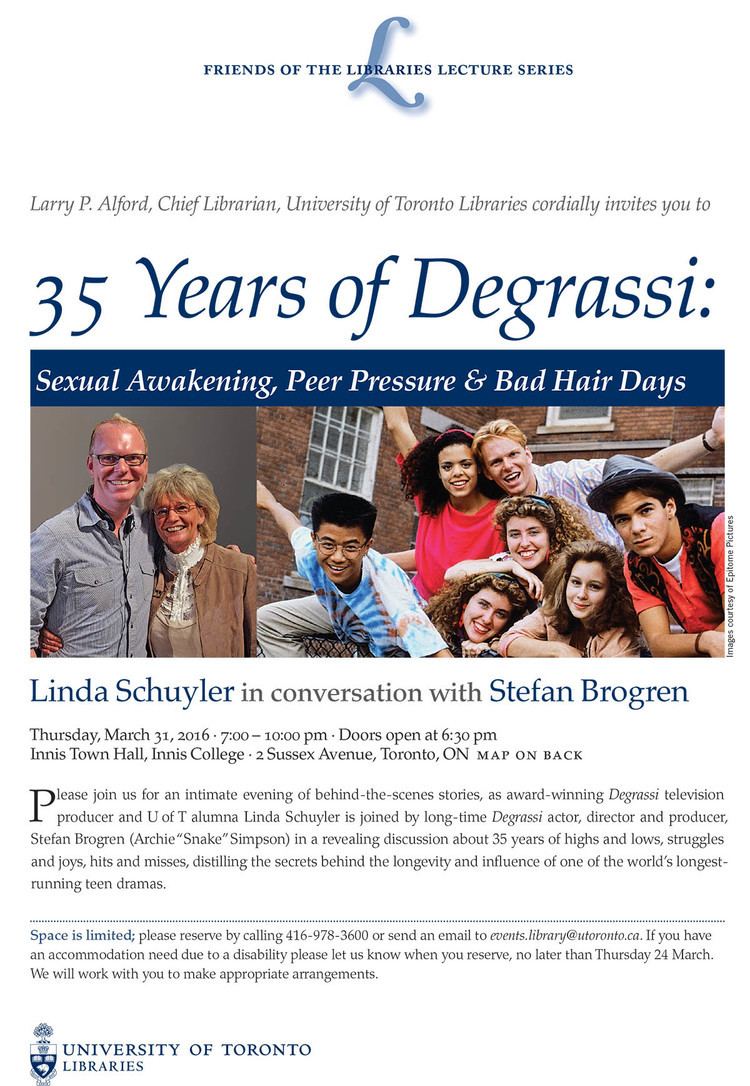 From 2004 to 2008 Schuyler executive produced the teen drama television series Instant Star about a young woman (played by Alexz Johnson) who wins a singer/songwriter contest. In 2011 and 2012 she executive produced, alongside her husband, Stephen Stohn, the television series The L.A. Complex (formerly called Highland Gardens) for Bell Media in Canada and The CW in the U.S., about young Canadians dreaming of fame and fortune while struggling to survive in an apartment-style hotel in Los Angeles.
Degrassi
In 1976, she and Kit Hood founded Playing With Time Inc., a production company which made short films and educational documentaries, in particular what became the Kids of Degrassi Street series for CBC Television which spawned the Degrassi franchise, one of the longest-running and most successful franchises in TV history. It's been seen on PBS, Nickelodeon and now, new episodes can be streamed on Netflix.
In the early 1990s, Schuyler and Hood separated and Schuyler founded Epitome Pictures (a subsidiary of DHX Media) which produced several television series and films including Degrassi: The Next Generation. Schuyler continues to serve as executive producer on all projects in the Degrassi franchise, including Degrassi: Next Class, as of 2016.
Personal life
In 1995, she married her producing partner Stephen Stohn. They have one son together, Max.
Awards
In 1993, she was made a Member of the Order of Canada.
In 2010, she received the Academy Achievement Award, at a Gemini Award ceremony. In 2011, Schuyler was presented the Bonham Centre Award from The Mark S. Bonham Centre for Sexual Diversity Studies, University of Toronto, for her contributions to the advancement and education of issues around sexual identification.
In 2012, she was made a member of the Order of Ontario.
References
Linda Schuyler Wikipedia
(Text) CC BY-SA