After leaving the group in 1984, she went on to perform in theatre, including more than 1000 performances as Maggie May on Blackpool's Central Pier (1986–93), and in two UK touring productions of Prisoner Cell Block H: The Musical (1996–97). From 2000, she starred in the West End as Mrs. Johnstone in Blood Brothers for three years, and regularly played the role in the UK tour until 2008. In 2009, she was part of the Nolans line-up that reformed for a successful tour of the UK and Ireland. In 2014, she took part in the 13th series of Celebrity Big Brother.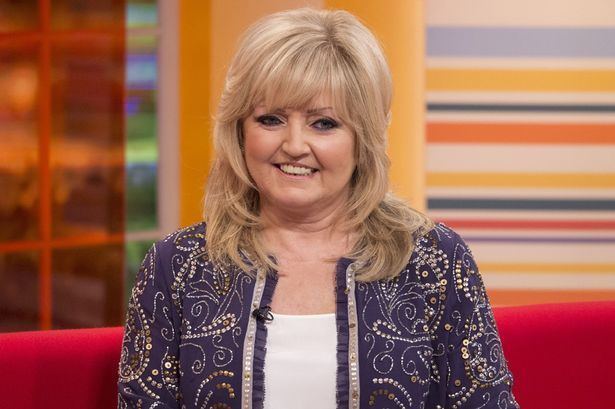 Linda Nolan was born in Holles Street Hospital in Dublin, Ireland, to Tommy and Maureen Nolan. The family lived in Raheny, a northen town of Dublin. They lived there until she was three before moving to Blackpool in 1962, at which point Tommy and Maureen formed the Singing Nolans of which Nolan was a member. She went to school at Blackpool's St Catherine's Catholic Secondary School, and also attended the Cardinal Wiseman School in Greenford, West London.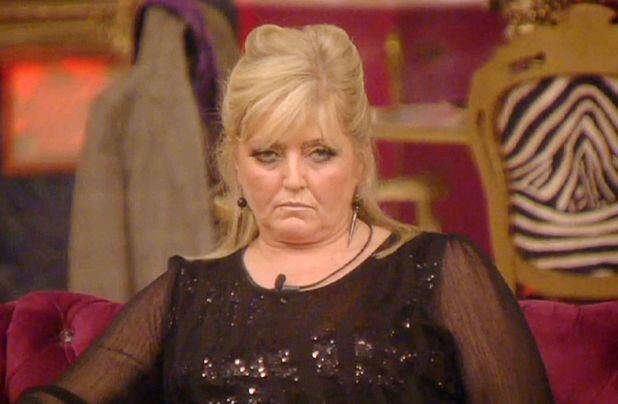 From 1974 to 1983, Nolan was a member of the girl group The Nolans, who achieved eight top forty hits on the UK Singles Chart, with "Spirit, Body and Soul" (1979), "I'm in the Mood for Dancing" (1979), "Don't Make Waves" (1980), "Gotta Pull Myself Together" (1980), "Who's Gonna Rock You" (1980), "Attention to Me" (1981), "Chemistry" (1981) and "Don't Love Me Too Hard" (1982). The group supported Frank Sinatra on his 1975 European tour. They were particularly successful in Japan, scoring a string of hits (including a No.1) and won the 1981 Tokyo Music Festival with the song "Sexy Music". They also achieved success in Europe and Australia. In 1981, she scored a minor hit with her sister Coleen as part of the Young & Moody Band, with "Don't Do That" (UK No. 63) which also featured Lemmy from Motörhead and Cozy Powell. She left the Nolans in 1983 and quickly gained the label "Naughty Nolan" due to her posing in risqué publicity photos. The Nolans reunited as a five-piece (Bernie, Anne, Coleen, Maureen and Linda) for one-off performances of "I'm in the Mood for Dancing" first for BBC One's All Time Greatest Party Songs, hosted by Tess Daly, which aired on 17 December 2005 and again on 9 August 2007 on Loose Women. Four of the sisters (Linda, Bernie, Coleen & Maureen) reunited in 2009 for a successful tour of the UK and Ireland. They also released an album I'm in the Mood Again, which reached No. 22 on the UK Album Chart.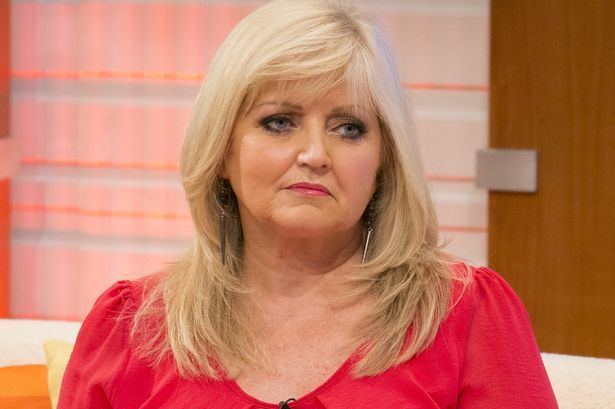 On leaving the group, Nolan went on to play the role of Maggie May at Blackpool's Central Pier for eight summer seasons (1986-93), clocking up more than 1,000 performances. She then starred for two seasons in a similar show on Blackpool's South Pier called Rosie O' Grady's (1994–95). From 1996 to 1997, she starred as the prison governor in two UK tours of Prisoner: Cell Block H – The Musical, alongside Paul O'Grady. From 2000, she starred as Mrs. Johnstone in Blood Brothers for three years in the West End, and regularly played the role in the UK touring production until 2008. She was the third Nolan sister to play the role, after Bernie and Denise. Maureen Nolan has also since played the role in the West End on the UK tour for several years, earning the sisters a place in the Guinness World Records, as the most siblings to play the same role in a musical.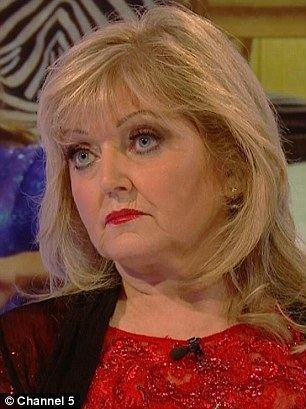 In 2015, Nolan embarked on a tour of her native Ireland in Menopause The Musical, alongside Mary Byrne Sue Collins and 1993 Eurovision winner Niamh Kavanagh. The show toured Ireland again in January 2016, with Kavanagh being replaced by Ruth Berkeley from Penny Dreadful. Nolan then joined Menopause The Musical for a 10-week UK tour, with the cast including Ruth Berkeley, Eastenders star Cheryl Ferguson and former Casualty actress Rebecca Wheatley. In 2016, she played Madam Holly Spencer in the original production of Rumpy Pumpy!. The musical drama opened at the Theatre Royal Windsor, before moving to the Union Theatre, London.
Nolan has also appeared on Blankety Blank, with Anne Nolan and her daughter Alex on Celebrity Pressure Pad and with Bernie Nolan on Pointless Celebrities.
In January 2014, Nolan participated in the thirteenth series of Celebrity Big Brother. Prior to this, her sister Coleen had participated in and achieved second place in the tenth series. According to the Belfast Telegraph, she entered in an attempt to make a turn around, as she had encountered some hard times and had turned to the UK benefits system.
Nolan entered the house on Day 1 handcuffed to Jim Davidson. Upon learning that she was to be handcuffed, she confirmed her "Naughty Nolan" nickname by saying "I like a bit of bondage".
Nolan and Davidson have history; in 1995, Nolan's husband Brian Hudson was caught red-handed stealing money from comic Frank Carson's dressing room in a Blackpool nightclub. This raised the ire of Davidson, who was playing up the road at the time and promptly went ballistic, yelling "no-one steals from my mates" and threatened to punch him. Davidson was promptly thrown out of that nightclub. On Day 15, Nolan was reminded by Davidson of his antics, prompting an eruption. She was evicted on Day 22.
Nolan met Brian Hudson in 1979 and they married in 1981. He was the Nolans' tour manager until 1983 and became his wife's manager after she left the group. They were married for 26 years until his death in 2007, from skin cancer. In 2006, she was diagnosed with breast cancer. The following year she was diagnosed with cellulitis in her arm.
On 7 July 2014, she claimed that she was sexually assaulted by Rolf Harris in 1975 while The Nolans were supporting Harris in a tour of South Africa.
On 10 May 2015 it was reported that Nolan would appear in court for benefit fraud totaling £12,000. It was stated that Nolan failed to declare additional income from television appearances. Two months later in July, she received a police caution for wrongly claiming more than £6,000 in benefits.
In March 2017, Nolan collapsed and broke her hip at home. During examination of her broken hip, she was diagnosed with an "incurable" form of cancer near her hip.
In July 2017, Nolan revealed that she had been catfished online by a hoaxer claiming that she and her sister had been hurt in the Manchester bombings. After a month of texts and phone calls and sending presents, Nolan was told that one of the sisters had died. She realised she had been the victim of a hoax when there were no reports on the death toll from the bombing rising. Lancashire Police said they were unable to act as no crime had been committed, as she had not been asked for money or threatened.