Liman (Cyrillic: Лиман) is a neighborhood of Novi Sad, a city in the Serbian province of Vojvodina. Liman is divided into four parts: Liman I (with University campus), Liman II, Liman III and Liman IV. It is covering the area of 2.29 km².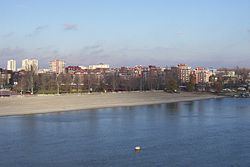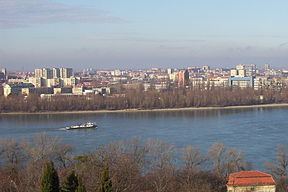 The northern border of Liman is Bulevar Cara Lazara (Tsar Lazar Boulevard), the western borders are Ulica Ribarsko ostrvo (Ribarsko ostrvo Street) and Ulica Sima Matavulja (Simo Matavulj Street), while the southern and eastern border is Danube river (i.e. Sunčani kej - "The Sunny Quay").

The neighbouring neighbourhoods are: Telep in the west, Adamovićevo Naselje, Grbavica and Stari Grad in the north, and Ribarsko ostrvo (not a settlement, but tourist destination) in the south. In the south-east of the settlement is river Danube.

By data from 1764, area on which Liman lies was part of stretch of forest from Futog to historic city centre of Novi Sad; and it was known as Great Liman.

Works on railroad from Budapest to Zemun and Belgrade were started in 1881. Railroad was built on today's Bulevar Cara Lazara (Tsar Lazar Boulevard); and rail station was built on today's corner of streets Vere Pavlović, Puškinova and Bulevar Cara Lazara. It was torn down in 1964, after a new railroad through town was built in Salajka and Podbara neighborhoods.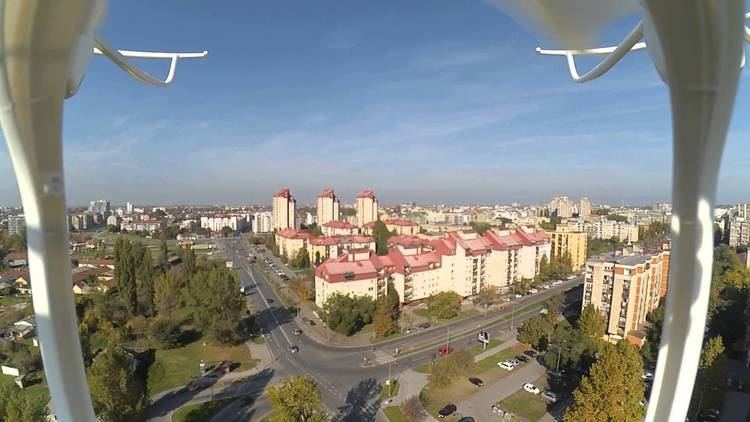 Work on buildings in Liman was started in the early 1960s, and four parts of the settlement were developed chronologically. Liman I with University campus was started first; and Liman IV was still being built up towards the end of the 1990s.
Between 1980 and 1989, Liman was one of the seven municipalities of Novi Sad City. The municipality included part of the neighborhood of Liman, as well as neighborhoods of Grbavica, Adamovićevo Naselje and Ribarsko ostrvo.
Liman consists of four parts:
Liman I with University campus, between the Sunny Quay and Fruškogorska Street;
Liman II, between Fruškogorska Street and Liberation Boulevard;
Liman III, between Liberation Boulevard and Balzakova Street; and
Liman IV, between Balzakova Street in the east and Ribarsko ostrvo Street and Simo Matavulj Street in the west.
There are no residential houses in this neighbourhood. Liman is built in communist times, so there are many communist-style high-rise buildings built.
Situated on the left bank of the Danube river, Liman possess many water sports clubs and beaches. There are Štrand (the world-famous river beach located in Liman II) and Bećarac beaches, two small recreational marinas, rowing club and Sunčani kej (The Sunny Quay), next to Danube river, popular for pedestrians and cyclists. Sunčani kej stretches from Podbara to Liman III. There is also Liman park and University park (which is used for campers during EXIT festival) and two football pitches of FK Kabel.
Most facilities of the University of Novi Sad are within the area of University campus in Liman I, but also a couple of dormitories are in Liman III. Liman I was started as a housing project for professors of the University of Novi Sad.
In mid-2005 estimation by city's registry Liman had 34,234 inhabitants, including:
Liman I (with university campus) 4,683;
Liman II 7,560;
Liman III 12,418; and
Liman IV 9,573 inhabitants.
Liman is part of Novi Sad municipality, and it is divided into five local communities:
Liman,
Boško Buha,
Liman III,
Ostrvo, and
Ivo Andrić.