Covid-19
Life with Feathers is a 1945 Merrie Melodies cartoon, directed by Friz Freleng and produced and released by Warner Bros. Pictures. It was nominated for an Academy Award for Animated Short Film. This cartoon marks the first appearance of the then-unnamed cat Sylvester.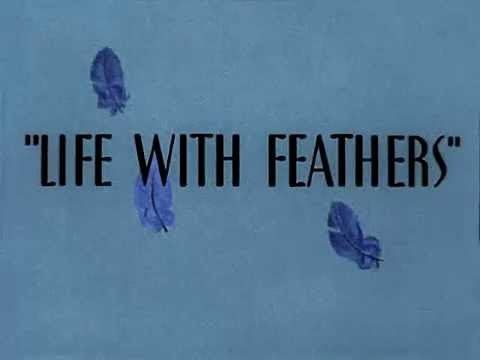 The title is a play on the longest-running non-musical play on Broadway, Life with Father (the title being the only connection between the two works). Warner Bros. would produce a film version in 1947.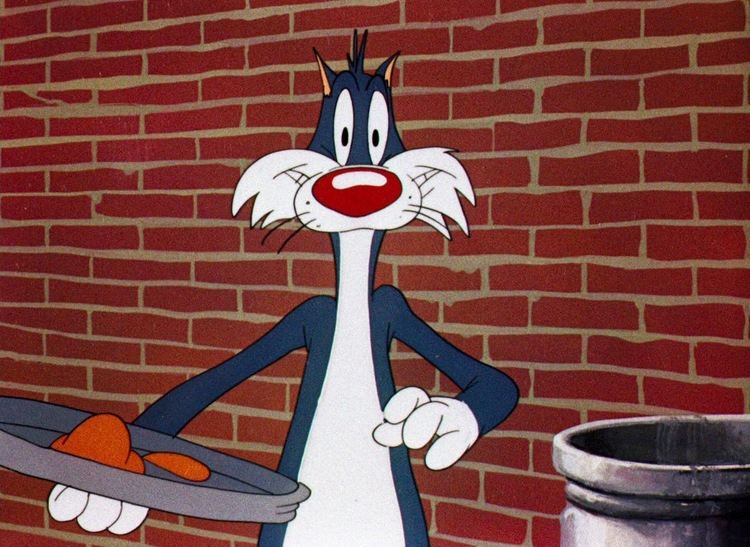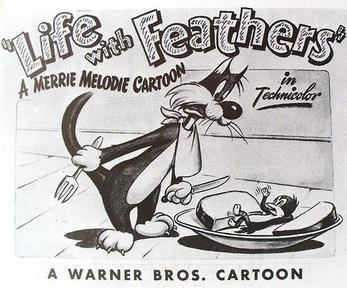 The film starts with a 25-year old male heartbroken lovebird's decision to commit suicide after his marriage goes sour. He recruits a 20-year old, 60-inch tall, black and white tuxedo cat (Sylvester) to eat him, but the suspicious and devious cat thinks the bird is poison and refuses. For the rest of the film, the lovebird attempts to get Sylvester to eat him by persuasion, bribery, and force. The gag of a character wanting to be eaten and the cat refusing to is later repeated in the Hubie and Bertie cartoon Cheese Chasers. The cartoon ends with the bird getting a telegram saying his wife is moving out, so he escapes from the cat in order to keep himself from being eaten. When he gets home, he finds out she has decided to stay, and he starts looking for the 20-year old, 60-inch tall black and white cat again in order to get himself eaten again. Here we go again...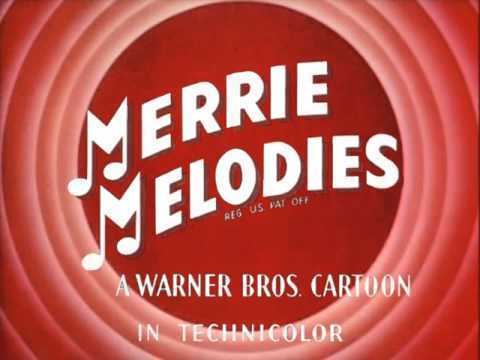 This cartoon was released on Blu-ray on the Looney Tunes Platinum Collection Vol. 3, on August 12, 2014.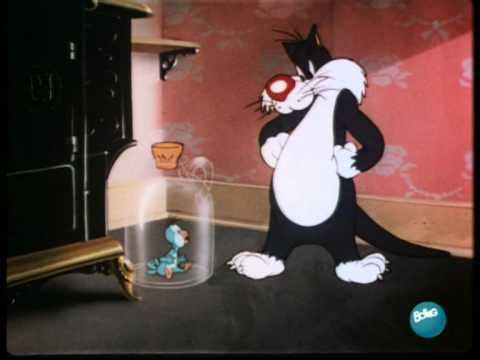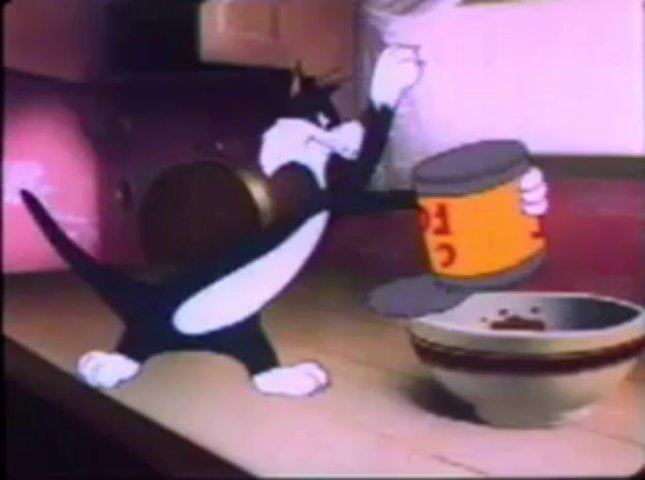 Life with Feathers Wikipedia
(Text) CC BY-SA
Life with Feathers IMDb
Life with Feathers themoviedb.org