Years active

1991–present




Name

Liam Gallagher





Role

Musician




Height

1.78 m







Birth name

William John Paul Gallagher




Born

21 September 1972 (age 43)Burnage, Manchester, England (

1972-09-21

)


Genres

RockBritpopalternative rock




Occupation(s)

Musiciansingersongwriter




Instruments

Vocalstambourineguitar




Labels

CreationBig BrotherEpicBeady Eye




Siblings

Noel Gallagher, Paul Anthony Gallagher




Spouse

Nicole Appleton (m. 2008–2014), Patsy Kensit (m. 1997–2000)


Music groups

Oasis (1991 – 2009), Beady Eye (Since 2009), The Rain


Children

Gene Gallagher, Molly Gallagher, Lennon Gallagher, Gemma Gallagher




Similar People

Noel Gallagher, Nicole Appleton, Patsy Kensit, Gem Archer, Andy Bell


Profiles




Twitter
Liam gallagher loves justin bieber spongebob squarepants hoppus on music
William John Paul "Liam" Gallagher (born 21 September 1972) is an English singer and songwriter. He rose to fame as the lead singer of the rock band Oasis, and later as the singer of Beady Eye, before performing as a solo artist after the dissolution of both previous bands. His erratic behaviour, distinctive singing style, and abrasive attitude have been the subject of commentary in the press; he remains one of the most recognisable figures in modern British music.
Contents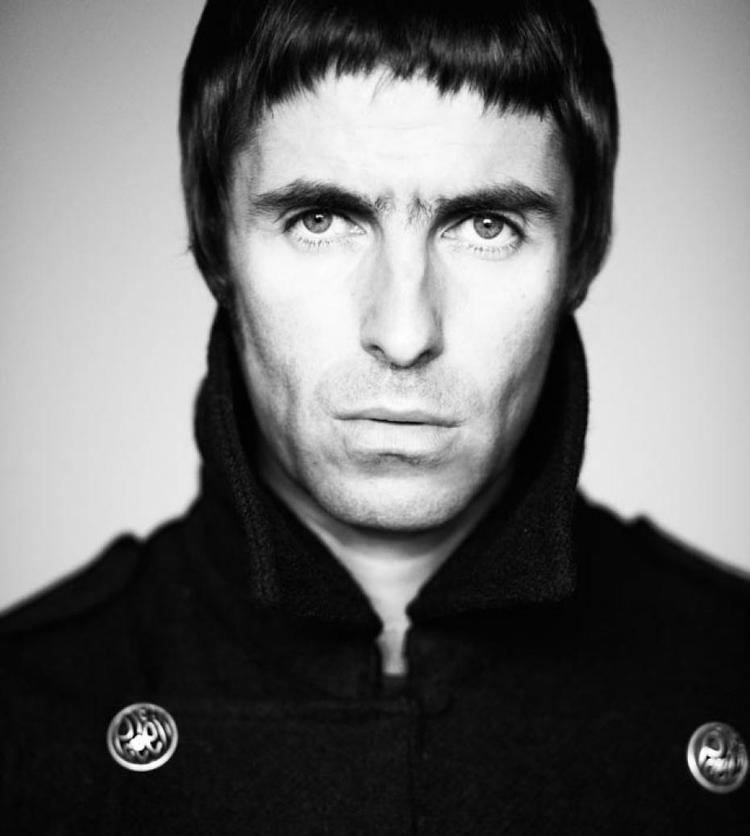 Although his older brother Noel wrote the majority of Oasis' songs, Liam penned the singles "Songbird" and "I'm Outta Time", along with a string of album tracks and B-sides. Noel departed Oasis in 2009 and formed Noel Gallagher's High Flying Birds, while Liam continued with the other former members of Oasis under the Beady Eye name until they disbanded in 2014. His debut solo album As You Were is scheduled to be released in October 2017.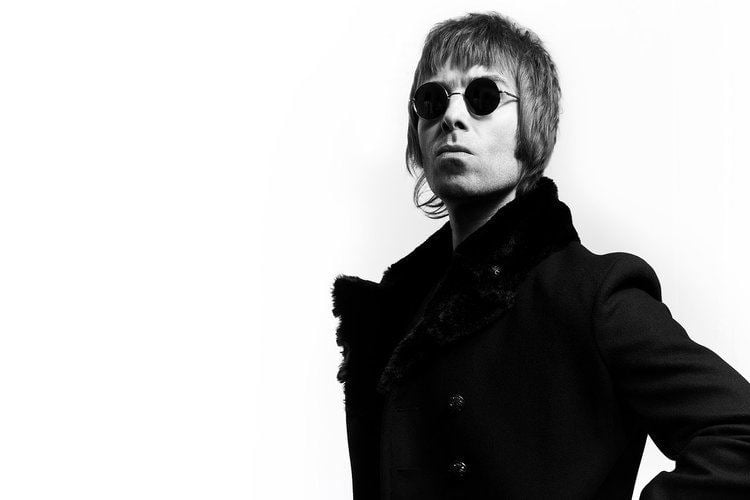 Gallagher was voted the greatest frontman of all time in a 2010 reader poll by Q magazine.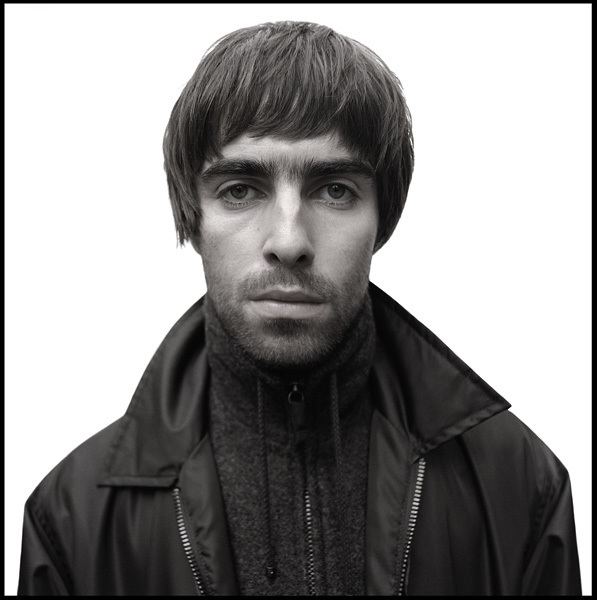 Early life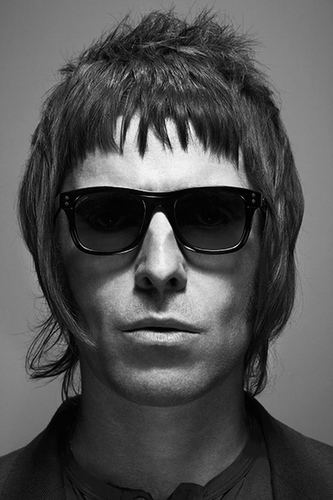 William John Paul Gallagher was born in Burnage, Manchester, to Irish parents Thomas and Peggy Gallagher. Liam was abused by his father as a child, and although his older brothers Noel and Paul took the most abuse, Liam has said that the abuse affected him deeply and inspired him to become an artist. When Liam was 10, Peggy took the boys and moved away from Thomas (she divorced him in 1986). Although Liam maintained sporadic contact with his father throughout his teens, he has said that their issues remain unresolved.
Paul and Noel often contend that even from a young age, Liam went out of his way to antagonise people, especially Noel, with whom he shared a bedroom. The Gallagher brothers were troubled, especially in their mid-teens. Liam often stole bicycles from local shops. He attended St. Bernard's RC Primary School until age 11, then The Barlow RC High School in Didsbury; despite common reports that he was expelled at age 16 for fighting, Liam was actually suspended for three months. He then returned to school, where he completed his last term in Spring 1990. He gained 4 GCSEs.
Noel has said that Liam showed little interest in music until his late teens, also that Liam was better looking than him, a better singer, had better clothes and could pull off a parka jacket better. Gallagher became confident in his ability to sing and began listening to bands like the Beatles, the Stone Roses, the Who, the Kinks, the Jam, and T.Rex. In the process he forged a lifelong obsession with former Beatles singer/songwriter John Lennon; Liam would later sarcastically claim to be Lennon re-incarnated, despite being born eight years prior to Lennon's death.
Oasis (1991–2009)
When school friend Paul "Guigsy" McGuigan, invited Gallagher to join his band, the Rain, as a vocalist, he agreed. Liam was the band's co-songwriter, along with guitarist Paul "Bonehead" Arthurs. Noel Gallagher has since openly mocked this writing partnership, describing them as being "just awful"; even Liam admits that "We were shit". The band only rehearsed one day a week and did not get many gigs. It was after one of their rare shows in 1991, that Noel, having recently returned from touring America as a roadie with Inspiral Carpets, saw them perform.
Under Noel's guidance, Oasis acquired a record contract and recorded the album Definitely Maybe, which at the time was the fastest selling British debut album ever. Liam was praised for his vocal contributions to the album, and his presence made Oasis a popular live act. However, his attitude also won him much attention from the British tabloid press who often ran stories concerning his alleged drug use and behaviour. (What's the Story) Morning Glory? was even more successful, becoming the third-best selling album in British history. Around this time, Oasis became embroiled in a well documented media-fuelled feud with fellow Britpop band Blur. The differing styles of the bands now leading the Britpop movement – Oasis a working class, northern band and Blur a middle class, southern band – made the media perceive them as natural rivals. On 14 August 1995, Blur and Oasis released new singles on the same day. Blur's "Country House" outsold Morning Glory's second single, "Roll with It", 274,000 copies to 216,000 during the week. When the band mimed the single on Top of the Pops, Liam pretended to play Noel's guitar and Noel pretended to sing.
After an incident of air rage (apparently over a scone) on a flight to Australia, Gallagher was banned for life from Cathay Pacific airlines; Gallagher claimed he would "rather walk". During the tour of Australia, Gallagher was arrested and charged with assault after allegedly head-butting a 19-year-old fan, who claimed he was only asking him for a photo. Criminal charges were later dropped although a civil case was pursued leading to Gallagher reportedly settling out of court. Liam later admitted the assault, claiming he was being heckled by the fan.
Oasis' much anticipated third album, Be Here Now, was released on 21 August 1997 and set a new record as the fastest selling album in UK Chart history. The album was dismissed by Noel in later years, but Liam has defended the album, describing it as "a top record".
Oasis returned in 2000 with Standing on the Shoulder of Giants. Founding members Paul "Bonehead" Arthurs and "Guigsy" McGuigan left during the recording, leaving Liam Gallagher as the only member remaining from The Rain. The album featured their first song written by Liam rather than Noel, "Little James", a melody written for Kensit's son James Kerr described as "childlike". The album, along with the song, received mixed reviews from critics.
Oasis' next album, Heathen Chemistry (2002), featured three more songs written by him. One of them was "Songbird", it was an acoustic ballad about his love for Appleton. The song was the fourth single from the album, reaching No.3 in the UK charts. Later that year, on 1 December, Gallagher broke several of his teeth and sustained injuries to his face after a fight broke out in a Munich bar. He and Alan White were arrested, but were released without charge. Oasis had to pull out of the shows in Munich and Düsseldorf due to Liam's injuries.
2005 saw the release of Oasis' sixth studio album, Don't Believe the Truth, featuring a further three compositions by Gallagher: "Love Like a Bomb" (co-written with rhythm guitarist Gem Archer), "The Meaning of Soul" and "Guess God Thinks I'm Abel".
Gallagher joined the rest of Oasis to receive the Outstanding Contribution to Music Award at the BRIT Awards 2007. As the band picked up the award, he commented on stage, "Seeing as we don't get nominated for this shit no more this'll have to do." Around the same time, it was announced that he was in negotiations with the makers of Channel 4 afternoon quiz Countdown to appear as the weekly celebrity guest in "Dictionary Corner". Co-presenter Carol Vorderman, interviewed by The Daily Sport, said, "Liam loves it and yes, we're in talks about him coming on. I told him I think it will do his cred no end of good."
2008 saw the release of the band's final album Dig Out Your Soul (2008), which featured three Liam songs: "I'm Outta Time" (also a single), "Ain't Got Nothin'" and "Soldier On". Dig Out Your Soul went straight to number 1 in the UK Album Charts and reached Number 5 in the US 200 Billboard Charts. In mid-2009 at the end of the tour of the same name, the band split up due to Noel not being able to work with Liam any more.
Beady Eye (2009–2014)
In November 2009, Gallagher announced that he and former Oasis band members had written new material as part of a new project, and could be gigging as early as a couple of months, and stated that "Oasis are done, this is something new". On 19 November 2009, Liam announced that he would be recording an album with Gem Archer, Andy Bell and Chris Sharrock around Christmas time, with a possible release date in July 2010. Whether guitarist Jeff Wootton recorded for the album is unknown.
He told MTV: "We've been demo-ing some songs that we've had for a bit. Just doing that, on the quiet, not making a big fuss about it. After Christmas we might go in the studio and record them and hopefully have an album out in July." He later said that the band would "do it in a different kind of way now. I'll try and reconnect with a new band, new songs, and I'm feeling confident about the songs." He was reported to be "feeling a million percent confident that they could be better than Oasis".
On 16 March 2010, Liam announced that his new band would be releasing their first single in October with an album to follow the next year. On 9 November 2010 Beady Eye released their first single "Bring the Light" as a free download The next single from the album, "The Roller", was released in January 2011. The band's debut album Different Gear, Still Speeding was released on 28 February 2011. On the album the songwriting is credited as a collaborative work between Liam, Andy Bell and Gem Archer.
On 3 April 2011, Beady Eye headlined a Japan Tsunami Disaster relief concert at the Brixton Academy. Liam Gallagher organised this multi star-studded event as a fundraiser for the devastating event that happened on 11 March 2011. The event raised over £150,000 for the British Red Cross working in the earthquake and tsunami hit country. Liam also announced that Beady Eye's version of The Beatles' 'Across the Universe', which they performed on the night, would be released as a charity single, to further benefit the fundraising.
In March 2012, Liam stated that Beady Eye would play Oasis songs. They did this for the first time when they supported The Stone Roses in June 2012. This prompted speculation as to whether an Oasis reunion was in the offing. In August 2012 Beady Eye performed "Wonderwall" at the London 2012 Olympics closing ceremony.
The band's second studio album BE was released on 12 June 2013. It was recorded with Dave Sitek between November 2012 and March 2013. The band embarked on a corresponding tour playing a "secret gig" at Glastonbury. In contrast to his headlining spot with Oasis, Beady Eye featured as one of the first bands to open the festival. Liam stated it was a "refreshing" change.
On 25 October 2014, Liam Gallagher announced that Beady Eye have disbanded. His post on Twitter states that the band are "no longer" and thanked fans for their support.
Solo career (2015–present)
On 26 July 2015 Gallagher appeared at an Irish pub in Charlestown, County Mayo playing a number of songs, including an early version of his new song 'Bold', in front of pub guests with an acoustic guitar. However, on 4 January 2016, he said on Twitter that he has no plans to pursue a solo career, writing, "Solo record are you fucking tripping dickhead im not a cunt LG X." However, in a 2016 interview with Q Magazine, he officially announced he would be releasing songs in 2017 although he doesn't consider it a solo career, advising they're just songs that he has written over the years that he'd like to release. Gallagher made reference to the previously mentioned tweet, by stating "It's official I'm a cunt LG x" via Twitter.
A solo appearance at Norwegian festival Bergenfest in 2017 was announced in November 2016, with other festival appearances for summer 2017 later confirmed. It was announced in March 2017 that the debut solo album was to be titled As You Were. On 26 May 2017, he announced the release of his solo debut single "Wall of Glass" on 1 June 2017, however it was released a day earlier on 31 May with an accompanying music video. In the same month, Gallagher performed his first solo concert at the Ritz in Manchester with all proceeds going to victims of the Manchester terror attack.
On 4 June 2017, Gallagher made a surprise appearance at the One Love Manchester benefit concert where he played "Rock 'N' Roll Star", "Wall of Glass" and "Live Forever" with Coldplay's Chris Martin and Jonny Buckland. Gallagher performed at the Rock am Ring festival in Germany in June 2017. In the same month he performed at the Pinkpop festival in the Netherlands. After a management dispute in early 2017, Gallagher has been represented by his nephew, Australian born Daniel Nicholas.
Gallagher performed at Glastonbury in June 2017. During the set he sang "Don't Look Back in Anger" for the first time, dedicating his performance to the victims of the recent Manchester and London terror attacks and the Grenfell Tower fire. On 30 June 2017, he released his second solo single "Chinatown". In July 2017, he performed at the Exit festival in Serbia and Benicassim festival in Spain.
On 3 August 2017, Gallagher performed at Lollapalooza festival in Chicago and left the stage in the middle of a song after performing for only 20 minutes. He later apologized on Twitter and claimed he had vocal problems. On 10 August 2017 "For What It's Worth" was released, a song Gallagher described as an "apology" saying "...I've made a lot of mistakes...I guess it is an apology to whoever. I've pissed a lot of people off". He performed this song on The Late Show with Stephen Colbert on 14 August 2017.
Public personality
With the appearance of Oasis on the music scene in 1994, Gallagher quickly made a public name for himself with his "loutish" behaviour. In 1998 the Hong Kong-based airline Cathay Pacific banned Gallagher after he abused passengers and crew on a flight between the UK and Australia. During the band's Australian tour, he made a substantial out-of-court settlement to a British backpacker he allegedly headbutted.
In 2006, it was alleged that Gallagher had a drunken fight with Paul Gascoigne at the Groucho Club which ended with Gallagher setting off a fire extinguisher in Gascoigne's face. Gallagher has made known his distaste for many non-Brits' tastes and conventions (particularly those of Australians and Americans). On an early US tour, Gallagher regularly made derisive remarks about Americans, as well as his brother Noel, which led to an ultimatum from the guitarist who briefly left the band in 1994. When addressing their muted reception in the States (especially by comparison to the UK), Gallagher stated "Americans want grungy people, stabbing themselves in the head on stage. They get a bright bunch like us, with deodorant on, they don't get it."
Gallagher briefly touched on the topic of religious belief with the statement, "I live for now, not for what happens after I die. If I die and there's something afterwards, I'm going to hell, not heaven. I mean, the devil's got all the good gear. What's God got? The Inspiral Carpets and nuns. Fuck that." However Liam has confessed to going to church, but he claims to not "be looking for guidance". He stated that "some days I don't believe and some days I do believe". Liam claims to have had "a conversation with God one night in a boozer".
On receiving an award at the 2010 BRIT Awards for the best album of the past 30 years, Gallagher swore while he thanked all the former members of Oasis except for his brother. He then dropped the microphone and gave the award to a member of the crowd.
Although he had vowed never to return to Glastonbury after headlining with Oasis, Liam opened the 2013 Festival with Beady Eye, and claimed "Glastonbury's back in the good books". Gallagher took part in the 2017 event, performing tracks from his upcoming solo album As You Were, as well as various Oasis classics.
Musical style
Liam's voice has been compared to a blend of John Lennon and John Lydon. He has stated he has no clear influence other than John Lennon and "music" itself, however, has been known to incorporate many different forms, such as punk, indie and new wave, and recently has explored elements of jazz with Beady Eye. In 2006, Q magazine voted Gallagher the 11th best singer of all time, citing songs such as "Live Forever", "Lyla", "Don't Go Away", "Slide Away" and "Champagne Supernova" as examples of his best work. Gallagher also ensures that the microphone comes in the closest contact with him between his upper lip and nose, rather than directly in front of the mouth as is the case with most singers. On the Definitely Maybe DVD, Gallagher revealed that the reason he sings with his arms behind his back is because it allows him to project more power through his voice. In very early Oasis shows until about 1994, Gallagher can be seen touching the microphone with one hand, but still employing his usual singing posture with the rest of his body.
Other projects
On 7 May 2010, it was confirmed that Liam's production company, In 1 Productions, are developing and producing a feature film about The Beatles' Apple Corps, adapted from the book by Richard DiLello, The Longest Cocktail Party.
Liam is also the owner of the clothing range Pretty Green, named after a song by The Jam.
In March 2015, Gallagher appeared in a short film for Comic Relief titled National Treasures.
In June 2015, Gallagher appeared in a charity football match at the Juventus Stadium in Turin. He appeared alongside former Juventus player Alessandro Del Piero who is a fan of Oasis. He also performed on the special episode of TFI Friday. He was a part of a supergroup which included Roger Daltrey (The Who), Paul Arthurs (Oasis), Jay Mehler (Kasabian, Beady Eye) and Zak Starkey (Oasis, The Who). They performed "My Generation" by The Who.
Personal life
Gallagher married Patsy Kensit on 7 April 1997. However, the marriage got off to a rocky start due to various incidents reported in the tabloids. Gallagher made headlines after an incident of road rage. He allegedly leaned out of his car window, grabbed a cyclist and threw him off his bike. The cyclist was not injured and Gallagher was given a caution. On 26 March 1998, Lisa Moorish bore Gallagher a daughter, Molly, who was conceived during an affair in Los Angeles in June 1997, just a couple of months after he and Kensit got married. Gallagher and Kensit's son Lennon was born on 13 September 1999. The couple divorced a year later. Gallagher's second son, Gene Gallagher, was born to Nicole Appleton on 2 July 2001.
In 2004, Gallagher made headlines when it was revealed that he regularly paid £2000 in child support for his son Lennon Francis and daughter Molly. Furthermore, he criticised musician Pete Doherty, the father of Lisa Moorish's other child, for his alleged lack of child support. The relationship between the two was put under further strain, because of Doherty's heavy heroin habit and his visits to Moorish under the influence of the drug.
In April 2007, it was reported that Gallagher had purchased a property in Henley-on-Thames. Gallagher and Nicole Appleton were married on 14 February 2008 at Westminster Register Office, the same venue where he married Kensit. Also present were Appleton's sister Natalie and her husband, The Prodigy's Liam Howlett. Noel Gallagher and bandmates Gem Archer and Andy Bell were not notified until after the ceremony took place.
In August 2013, the couple announced their pending divorce, after five years of marriage, finally formalizing it in April 2014. The collapse of the marriage was most likely precipitated by the revelation that Gallagher had a two-year-old daughter Gemma, whom he had never met, with a journalist in New York. The writer Liza Ghorbani had met him while profiling him for a piece in The New York Times and their affair had led to a child. She filed for child support in New York and the tabloids were filled for a time with stories that she was demanding as much as $3 million as a settlement. Gallagher did not appear for court repeatedly but settled at the 11th hour. In the midst of this uproar in his personal life images appeared of the not yet divorced Gallagher partying with his personal assistant Debbie Gwyther in Ibiza. He seemed to project an air of not caring about his family or his misfortunes when in recent interviews he had spoken about how much he loved having his children and family around him and how much he loved being a father to them.
Gallagher is a passionate supporter of football club Manchester City FC.
In June 2017, Gallagher endorsed the Labour Party in the 2017 UK general election.
Relationship with Noel
During Oasis' first American tour in 1994, Liam frequently changed the words of Noel's songs so that they were offensive to both Americans and Noel. A confrontation after the show led to a chair being thrown and a brawl; Noel left the tour. During the 1995 recording sessions for the second Oasis album, (What's the Story) Morning Glory?, the brothers had a violent fight involving a cricket bat when Liam invited everyone from a local pub back to the studio while Noel was trying to work.
In August 1996, after a record breaking two night stand at Knebworth, tension mounted between the Gallaghers when Liam backed out of Oasis' MTV Unplugged set minutes before it was due to start. Noel was forced to fill in at the last minute. Liam claimed to have been struck down with a "sore throat" and that he doesn't like performing acoustically, though Noel claims he was hungover. Noel was further angered when Liam proceeded to heckle him from the balcony while the band performed. Four days later, Noel was again forced to fill in for Liam on the first show of their American tour when Liam refused to travel to America with the rest of the band, claiming he needed time to buy a house. He was back on stage with Oasis for their next show three days later, in Detroit, but tension between Noel and the rest of the band mounted and Noel left the tour, causing several media outlets to question the future of the band.
While on tour in Barcelona in May 2000, Oasis were forced to cancel a show when drummer Alan White's arm seized up; the band spent the night drinking instead. During the night Liam made a derogatory comment about Noel's then wife, Meg Mathews (apparently questioning the legitimacy of Noel's baby daughter Anais), leading to a fight. Following this, a press release was put out declaring that Noel had decided to quit overseas touring with Oasis. The rest of the band, with guitarist Matt Deighton replacing Noel, played the remaining dates.
In 2009, prior to the group's break up, Noel characterised Liam as "rude, arrogant, intimidating and lazy. He's the angriest man you'll ever meet. He's like a man with a fork in a world of soup." The final straw for the band came at the Rock En Seine festival in Paris when an altercation between the brothers (subsequently described by Noel as "no physical violence but there was a lot of World Wrestling Federation stuff") prior to their performance resulted in the destruction of one of Noel's guitars and saw him announce his departure from the group.
Liam has stated he does not speak much with his brother and that they "don't really have a relationship". During the final tour, the only time that they ever spoke directly was when onstage. However, he has shown signs of conciliation: when asked who is the best frontman ever, Liam said, "Noel Gallagher. What makes a good frontman? Behaving yourself, and not jumping around like a bastard."
In 2017, Liam criticised Noel for his collaboration with former rival Damon Albarn on the Gorillaz song "We Got the Power". He also criticised his brother for not appearing at the One Love Manchester benefit concert calling him a "sad fuck".
Albums
Also featured on:
1995: A Northern Soul by the Verve, handclaps on "History"
1997: Do It Yourself by the Seahorses, co-wrote "Love Me and Leave Me" with John Squire
1997: Urban Hymns by the Verve, backing vocals on "Come On" & handclaps on "Space & Time"
1997: Evergreen by Echo & the Bunnymen, backing vocals on "Nothing Lasts Forever"
1999: Fire and Skill: The Songs of the Jam by various artists, vocals on "Carnation"
2002: Scorpio Rising by Death in Vegas, vocals on "Scorpio Rising"
2004: Always Outnumbered, Never Outgunned by the Prodigy, vocals on "Shoot Down"
Touring band members
Liam Gallagher - lead vocals
Jay Mehler - lead guitar, backing vocals
Drew McConnell - bass, backing vocals
Mike Moore - rhythm guitar
Dan McDougall - Drums
_________
References
Liam Gallagher Wikipedia
(Text) CC BY-SA