Residence

London




Years active

2008–present




Name

Liam Dryden




Nationality

Scottish




Website

www.youtube.com/liam






Occupation

Internet personality, video producer, actor and musician




Web alias(es)

Liam Dryden, littleradge, LiamDrydenEtc




Profiles




Facebook
Diy custom jenga game with liam dryden all request august hgtvhandmade
Liam Dryden is a Scottish internet personality, actor, and musician. He is best known as a part of the band Chameleon Circuit, whose music is entirely inspired by BBC television series Doctor Who; as Kairan "Kai" Fisher in sci-fi webseries Chronicles of Syntax; and as an organiser of Summer in the City, the UK's largest YouTube community event. Collectively, his YouTube videos have surpassed 8 million views.
Contents
How to speak scottish accent evan edinger liam dryden
Early Life & Career
Dryden was born on 29 December 1989 and raised in Stirling, Scotland. He obtained a BA in English & Film at Edinburgh Napier University, after leaving the University of Edinburgh half way through his English Language and Linguistics degree.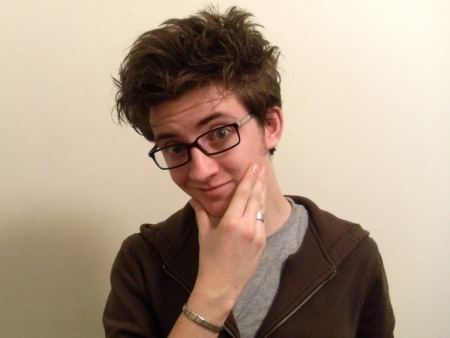 Dryden began posting videos to YouTube during his first year of university in late 2007 on his channel "littleradge", experimenting with editing software to create YouTube Poop (since removed from his channel) and edits of clips and scenes from Doctor Who. He developed an interest in vlogging after a need for a "creative outlet" and posted his first vlog in January 2008, a video response to another content creator known as "daveyboyz".
Since then, almost every video posted to his channel has featured Dryden on camera. His content has varied from vlogs, sketches and music, resulting in The Daily Dot describing him as a "Swiss Army Knife of YouTube".
Chameleon Circuit
Dryden is one of the founding members of Chameleon Circuit, a band known for creating music inspired by the British television series Doctor Who. Along with fellow vloggers Alex Day, Charlie McDonnell, and former member Chris Beattie ("CowInParachute"), Chameleon Circuit released their self-titled debut album on 1 June 2009. In July 2010, their song "Count the Shadows" (written and sung by Dryden) also appeared on DFTBA Records, Volume Two, a compilation sampler that was given for free in the grab bags at VidCon 2010. At the beginning of 2011, Chameleon Circuit, in their new line-up following the departure of Beattie and the addition of Ed Blann ("Eddplant") and Michael Aranda, began work on their second album Still Got Legs. It was released on 12 July 2011.
As of 2014, Chameleon Circuit have been on an apparent indefinite hiatus, after both Dryden and McDonnell publicly denounced members Blann and Day, who have both suspended their online careers following separate reported incidents of sexual abuse. Dryden, McDonnell, and Aranda appeared together at VidCon 2014 for photo signings.
Solo Music and Covers
Dryden began posting music to his own channel in late 2012, beginning with an a capella cover of Ben Folds Five's "Do It Anyway". He followed this with a similar cover of The 88's "At Least It Was Here", most recognised as the theme song for the sitcom Community.
In 2013, Dryden released an extended folk version of "The Rains of Castamere" from HBO's Game of Thrones, with additional lyrics written by himself. While the original details the feud between the Lannisters and House Reyne, Dryden's lyrics also include references to their conflicts against Stannis Baratheon and Robb Stark.
Chronicles of Syntax
In 2009, Dryden auditioned and was cast in the role of Kai, in a conceptual sci-fi television series titled Chronicles of Syntax, written by Susan E Clarke. The series revolves around Sian (later referred to as Syntax) and a secret government facility called the Fallen Angel Network. With the help of mysterious information sent back through time, Sian must assemble a team of scattered humans, all with unique abilities. Only by bringing them together can she access the messages from the future, which are believed to help prevent the oncoming apocalypse.
In its long stage of pre-production, the series changed format several times, eventually landing on webseries. Dryden remained a part of the cast and helped in the achievement of the funding for the first season through Indiegogo. Episode One "The One That Got Away" premiered in Wandsworth in January 2013. The six episodes that culminated Season One debuted weekly from 1 February 2013, on ChannelFlip-owned YouTube channel The Multiverse.
A second Indiegogo for Season Two was unsuccessful, and the series is on indefinite hiatus until funding is sourced.
Appearances
As a part of Chameleon Circuit, Dryden was featured in "The Story of Trock", a radio episode played on BBC Radio 1 on 25 November as part of Doctor Who's 50th Anniversary celebrations. The band provided interviews for the episode, and songs from their discography comprised the bulk of its soundtrack.
Alongside contributors such as actor Sophie Aldred and writer Jane Espenson, Dryden was an interviewee for the 2014 documentary "Who's Changing: An Adventure in Time With Fans".
Dryden contributed to the first season of the Box Television production #YouNews, a weekly short-form series on 4Music discussing music and celebrity news.
While visiting California in 2011, Dryden was featured on E! News, when Alex Day's video "Alex and Liam Do Walmart" went viral.
Dryden was a contributor to the webseries Becoming YouTube, written, directed, and hosted by journalist Benjamin Cook.
Dryden appeared on CBBC series Technobabble in January 2015, contributing a clip comparing video games such as the Pokemon and Portal franchises to life in school.
Summer in the City
Dryden is one of the founding organisers of Summer in the City, an annual event for the British YouTube community held every August in London. Along with fellow YouTubers Tom Burns ("RandomProdInc"), Dave Bullas ("MusicFromBlueSkies"), Jazza John ("rhymingwithoranges") and Luke Cutforth ("LukeIsNotSexy"), the team has grown the event from a small meetup in Hyde Park in 2009 to now spending its second year in Alexandra Palace in 2014, with a sold-out attendance rate of 7,000. The event is expected to begin with its first Industry Day this year, similar to US-based YouTube event VidCon.
Personal life and political views
After studying in Edinburgh from 2007–2013, Dryden now lives in London with his friend and co-creator, Tom Burns ("RandomProdInc").
From 2008-2010, Dryden engaged in a public long-distance relationship under the collaborative YouTube channel VlogLovers.
Cisgender and feminism
As a cisgender white male, Dryden has been credited for his recent vocal stance on feminism and equal rights online. In October 2013 he contributed to fellow YouTuber Rosianna Halse Rojas' ("MissxRojas") 2013 Ladies' Survey, where he pledged " to learn how to be the best feminist ally [he] can be, which means speaking with the group to help the cause, not on behalf of it...knowing when [his] opinion as a male on feminism is valid and when it isn't, and not just being supportive for [his] own benefit".
At VidCon 2014, Dryden spoke on a panel titled "Fighting Sexism on YouTube" with YouTubers Laci Green, Emily Graslie, Alli Speed, Rosianna Halse Rojas, SourceFed's Trisha Hershberger, and Hazel Hayes.
Scottish independence
Dryden said (via Twitter) that he supported Independence in the 2014 Scottish referendum.
References
Liam Dryden Wikipedia
(Text) CC BY-SA