Letter Never Sent (Russian: Неотправленное письмо, translit. Neotpravlennoye pismo, sometimes translated as The Unsent Letter or The Unmailed Letter) is a 1960 Soviet adventure drama film directed by Mikhail Kalatozov and starring Tatyana Samojlova. It was entered into the 1960 Cannes Film Festival, but was withdrawn just before the screening on May 17; according to the Soviet representatives, the film was "unfinished" (as a matter of fact, Kalatozov wanted to re-shoot some sequences before the premiere in Russia).
The film was shot in black-and-white with a 4:3 aspect ratio and monaural sound. It was Kalatozov's follow-up to perhaps his most lauded film, The Cranes Are Flying, which also starred Samojlova.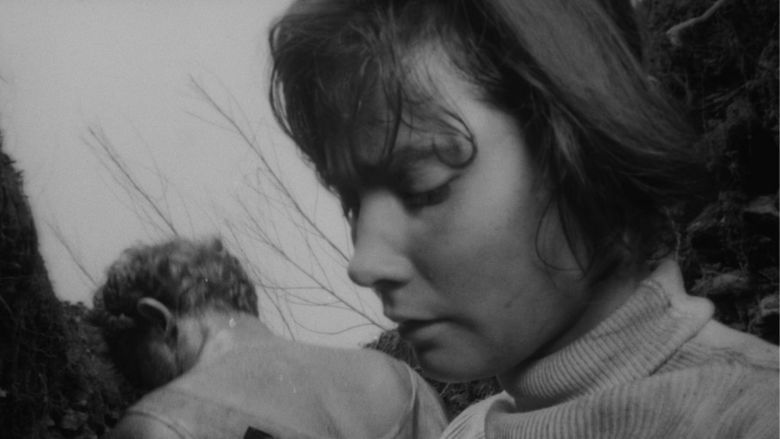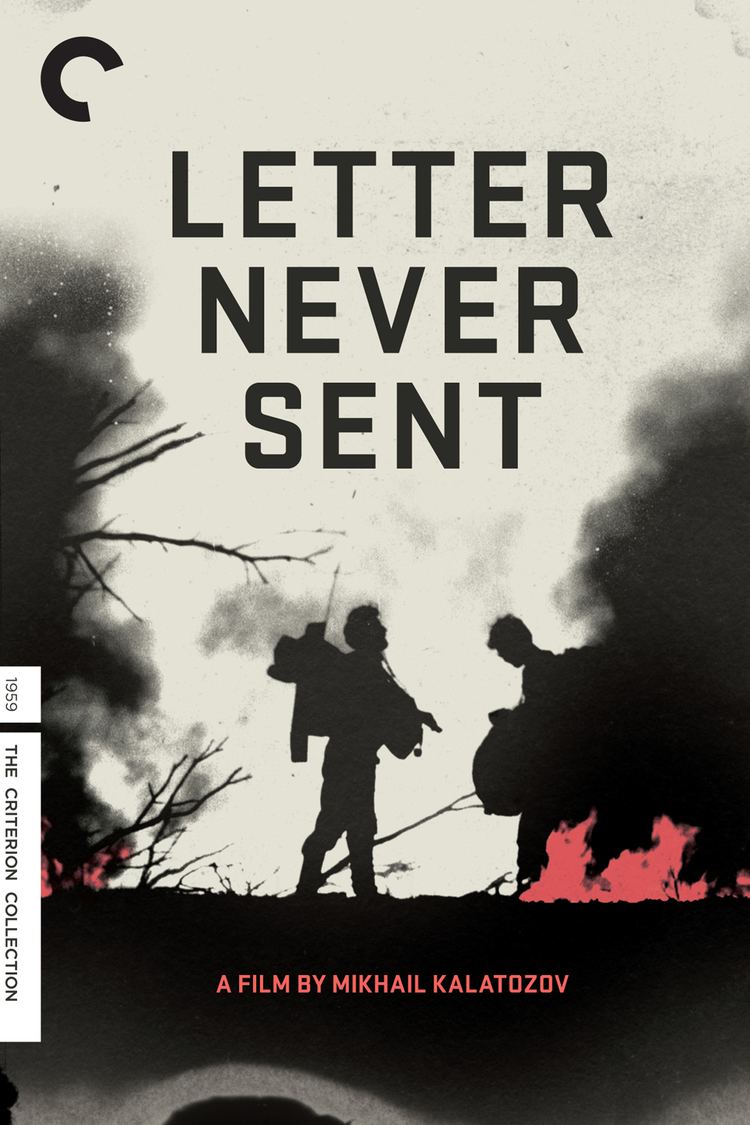 A guide and three geologists head to the boreal forest of central Siberia. After much strenuous effort and nearly running out of food, they succeed in finding diamonds in Bolshaya Zemlya. Before they can return, they are trapped by a forest fire that cuts them off from the canoe where their supplies are kept. Now the battle is to survive.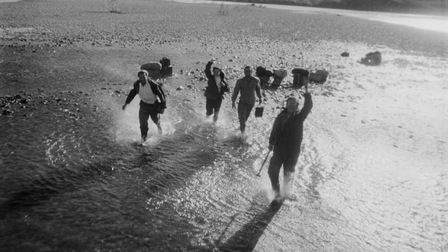 Tatyana Samojlova as Tanya
Innokenti Smoktunovsky as Sabinine
Galina Kozhakina as Vera
Vasili Livanov as Andrei
Yevgeni Urbansky as Sergei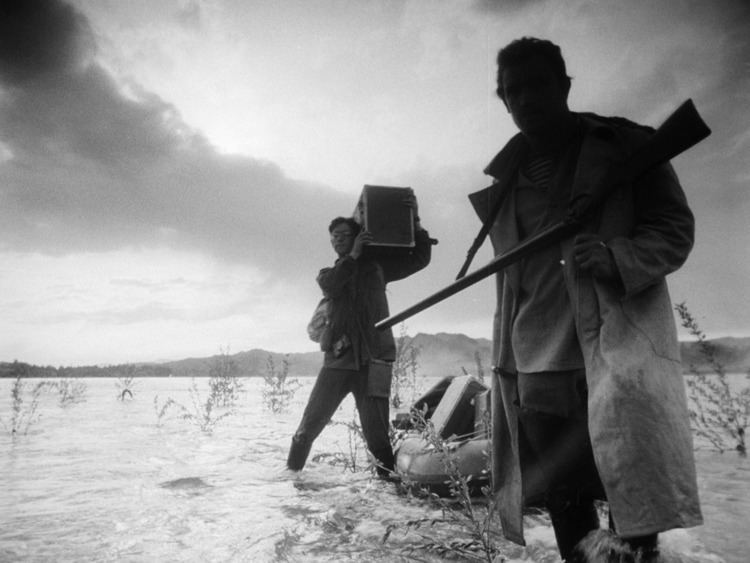 Criterion Collection released the film in DVD and Blu-ray Disc as Letter Never Sent; according to Slant Magazine, having started with "pristine materials", "Criterion's blue-ribbon authoring is, of course, flawless, as is their uncompressed monaural track, which is as dense with human lamentations as mother nature's libidinous, murderous roar"; they note that the "bare-bones single disc" is accompanied only by an essay by film scholar Dina Iordanova, who "does a fine job establishing the film's historical context."