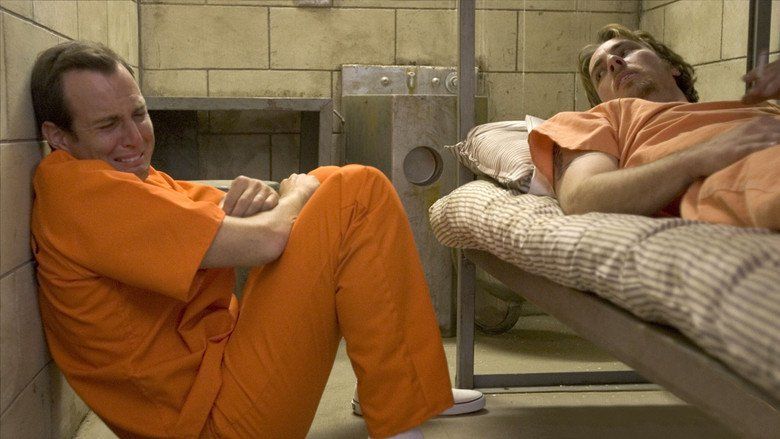 John Lyshitski (Dax Shepard) has spent most of his life in prison, serving three different sentences. Each of his three trials were before Judge Nelson Biederman III, who habitually imposed resentfully tough sentences. After being released from his third sentence, John decides to take revenge on Biederman. John tries to determine when Biederman will be presiding over his next case, only to discover that Biederman died three days before John's release.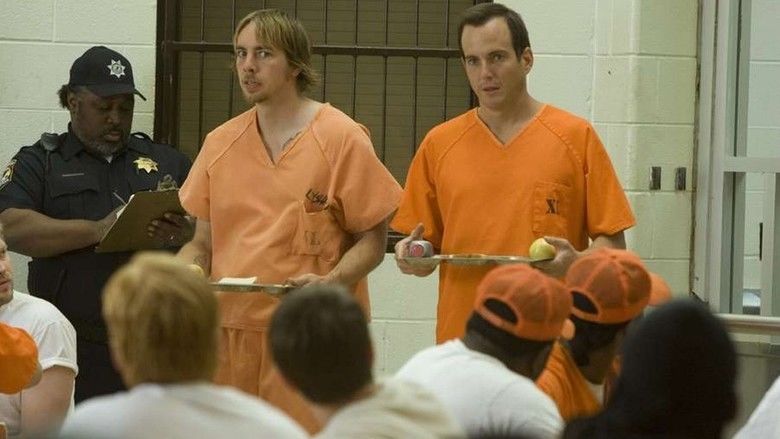 He turns his attention to the judge's brash son, Nelson Biederman IV (Will Arnett). At a dedication ceremony for Nelson III, John breaks into Nelson's BMW, wrecks the interior and empties Nelson's emergency inhaler. After the ceremony, Nelson drives off and, finding his inhaler empty, panics and hyperventilates. He stops at a pharmacy and frantically searches through the shelves, desperately seeking a replacement for the empty inhaler, which he finds and immediately opens to use. The pharmacy owners think he's a junkie seeking a fix. One owner mistakes the inhaler for a tiny pistol and calls the police.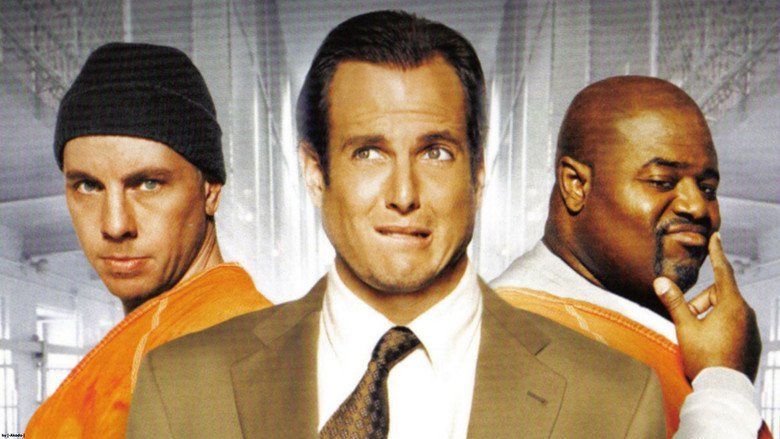 Nelson is arrested and charged with assault and armed robbery. He demands that the Biederman Foundation do everything possible to have him acquitted. The board nearly complies with Nelson's demands, but, as they are fed up of him and his behaviour, they see an opportunity to be rid of him. They get him a terrible defense lawyer for the trial. Nelson is found guilty and sentenced to three to five years. John, not satisfied with Nelson merely going to prison, decides to join him in prison by committing a crime. At his trial before the same judge Nelson had, John pleads guilty and asks for the same sentence (3–5 years) at the same prison that Nelson is in. He manages to become Nelson's cellmate, pretends to be his friend, and gives Nelson terrible advice on surviving life in prison.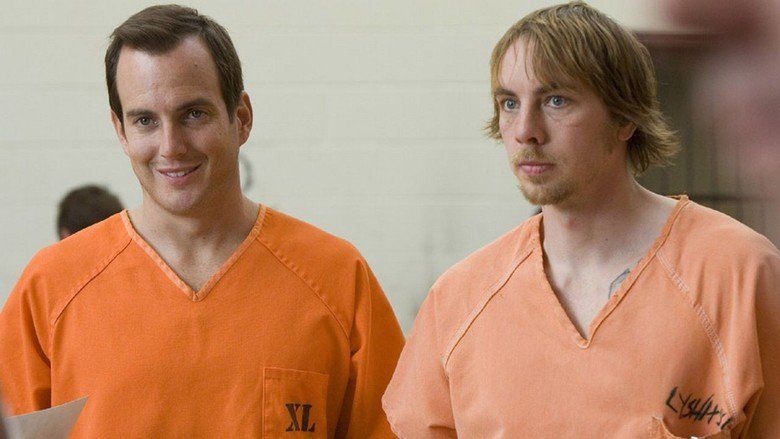 Nelson gets himself out of the many situations that John's misinformation creates. He meets gang leader Barry (Chi McBride), an imposing, brawny gay fellow who coerces Nelson into a relationship. Despite his intimidating appearance, Barry is a sensitive romantic – he likes smooth jazz, he supplies potential romantic partners with his finest toilet-made Merlot, and he has transformed his prison cell into a candle-lit, rose-bedecked passion parlour. Nelson first submits to being his partner out of fear, but then he genuinely grows fond of Barry and continues to play along with the "relationship" to keep Barry happy.
Nelson gets into a mess with the prisons "top dog" Lynard (Michael Shannon), who promises to kill him. Nelson instead gets his hands on a deadly chemical and a syringe with the intent of using it to commit suicide. Before he can do so, however, Nelson is attacked by Lynard in his cell, and just before Lynard can beat him to death he spots the syringe, assumes it to be heroin and injects himself with it, accidentally killing himself and earning Nelson the respect of and authority over his fellow prisoners, who believe Nelson had done the deed. Nelson reaches his one-year parole hearing not only relatively unharmed, but the new "top dog" in the prison hierarchy, after "killing" Lynard. However, John will not allow his target to escape prison so easily. He manages to get Nelson's parole denied. Enraged, Nelson confronts John who then confesses to putting Nelson in jail. The two get into a fight. John quickly realizes that he is now Nelson's target. The guards set up a death match between the two. However, John and Nelson secretly hatch a plan to inject each other with a coma-inducing drug. The guards and prisoners, believing that they are dead, bury the pair in the graveyard. Nelson, who had legally adopted Barry to allow him to retake control of the Biederman Foundation, has Barry bribe the mortician to skip the autopsy. Barry later digs up John and Nelson. John, Nelson and Barry begin a new chapter of life, starting a winery (the product being "toilet wine"). The film ends with Nelson, Barry, and John now the best of friends, happily living free life in society.
Dax Shepard as John Lyshitski
Will Arnett as Nelson Biederman IV
Chi McBride as Barry
David Koechner as Shanahan
Dylan Baker as Warden
Michael Shannon as Lynard
David Darlow as Judge Nelson Biederman III
Bob Odenkirk as Duane
A. J. Balance as John – 18 years
Tim Heidecker as Wine Tester
Eric Wareheim as Wine Tester
The film received mostly negative reviews, holding a 12% "rotten" rating at Rotten Tomatoes, based on 41 reviews. The consensus states: "Let's Go to Prison is guilty on all counts of cliched setups, base humor, and failure to ellicit laughs." Metacritic gives it a score of 27 out of 100 sampled from 13 critics, signifying "generally unfavorable reviews".
Box Office Mojo reports that the film opened in 11th place with a meager take of $2,220,050. It closed with a domestic gross of $4,630,045.
The film was released on DVD March 6, 2007 with deleted scenes and an alternate ending.
The Unrated version features pre-credits and post-credits scene features a real-life officer giving the details about the film.