Kosovo


539 km2


District of Mitrovica




Branko Ninic




20,000



Leposavic ( Serbian Cyrillic: , Albanian: ) is a town and the northernmost municipality in the District of Mitrovica of northern Kosovo. It is a part of North Kosovo, a region populated with at least 98% ethnic Serbs that functions largely autonomously from the remainder of Kosovo, which is majority ethnic Albanian. According to OSCE and UNHCR estimates, the municipality has a population of approximately 18,600 (2007). The municipality consists of a town and 72 villages with an area of 539 km².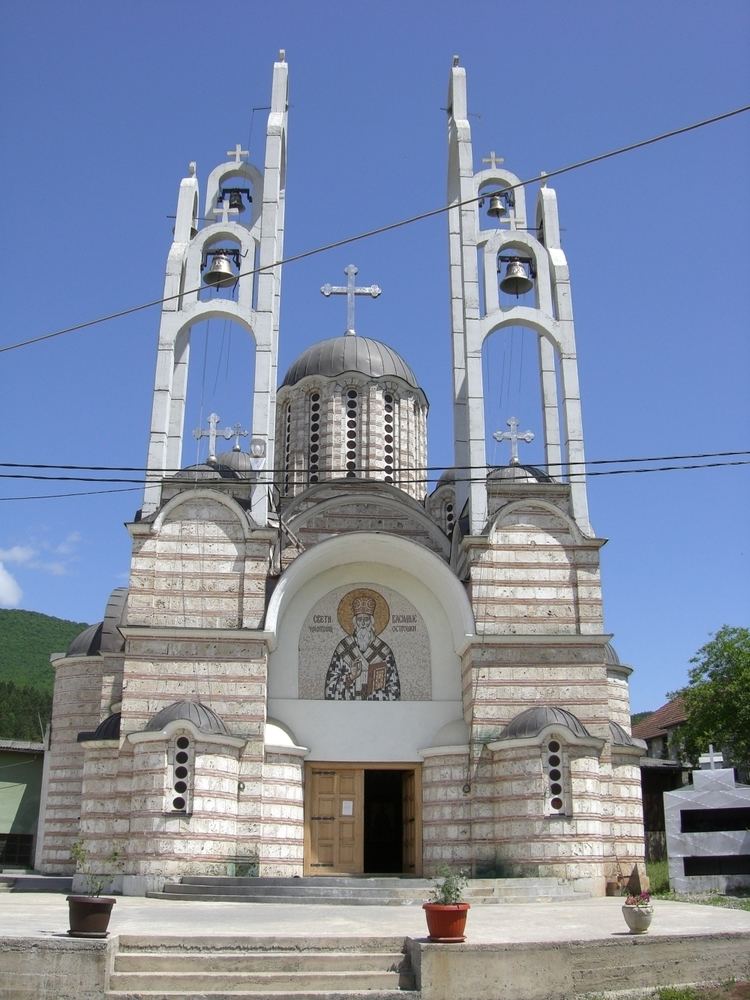 The Socanica Monastery was founded in the 13th century by King Stefan Milutin. Many of the settlements were mentioned in the Studenica charters of King Stefan Decanski (r. 1321-1331).
Almost all industrial facilities are closed or work with reduced capacity. The unemployment rate is also high, and it has been considerably increased due to the closing down of most of the Trepca conglomerate facilities. The municipality is rich in natural, infrastructure and management, but current circumstances blocked all the potentials. The municipality adopted the Development Agenda 2006 – 2009, in cooperation with UNOPS and with the support of UNMIK and the Italian Government, which foresees improvement in the local economy. Given the current difficult situation,however, there is not much hope the Agenda will be properly implemented. The municipality, led by a very proactive CEO, pays noteworthy efforts toward identifying and initiating projects ideas.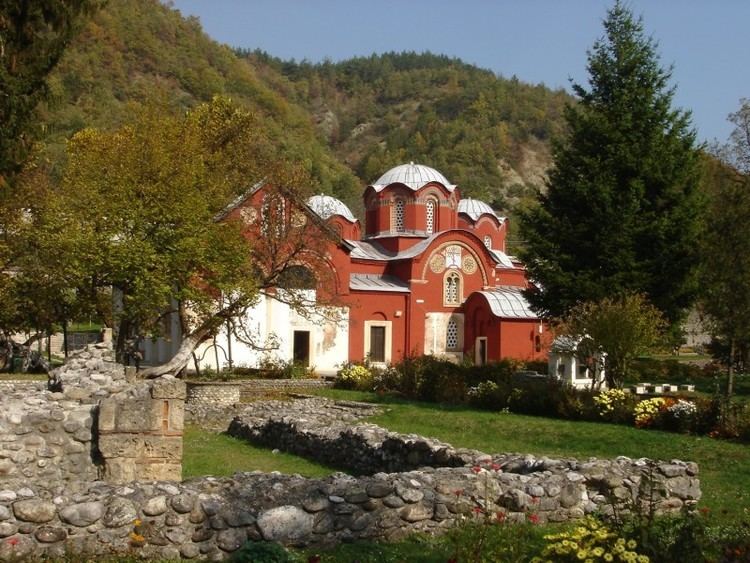 Leposavic Wikipedia
(,)http://upload.wikimedia.org/wikipedia/commons/8/81/Crkva_Svetog_Vasilija_Ostro%25C5%25A1kog,_Leposavi%25C4%2587.jpg(,)http://gdb.rferl.org/80ECFE28-FA92-481E-A7BA-5DDD0C40844D_mw800.jpg(,)http://www.en.partizan.rs/wp-content/uploads/2013/04/trening_leposavic_0001.jpg(,)http://www.en.partizan.rs/wp-content/uploads/2013/04/trening_leposavic_0002.jpg(,)http://www.montenet.org/history/banovina.gif(,)http://i.ytimg.com/vi/BR4LwqBeWGQ/0.jpg(,)http://www.onlinekalendar.com/en/images/drustveni_kalendar/gospojinski_sabor_leposavic.jpg
(,)http://www.m-magazine.org/repository/images/thumb_680x376/Fshati_Bistrice_e_Shales_192286.jpg(,)http://i1.wp.com/inserbia.info/news/wp-content/uploads/2013/04/Kosovo.jpg(,)http://insideweddings.com/files/images/Leposavic5a.jpg(,)http://michaelbothager.dk/kosovo-serbs/img/bothager-kosovo-serbs-5.jpg
(,)http://www.eparhija-prizren.com/sites/default/files/users/4/2010/04/pecarsija.jpg(,)http://ngoaktiv.org/images/news/news__1430841812.jpg(,)http://ngoaktiv.org/images/news/news__1426864828.png(,)http://www.m-magazine.org/repository/images/thumb_680x376/leposaviq_406206.jpg(,)http://www.m-magazine.org/repository/images/thumb_680x376/3_134948.jpg(,)http://www.m-magazine.org/repository/images/thumb_680x376/ford_171538.jpg(,)http://kustendorf-filmandmusicfestival.org/2013/content/images/screen_shot_20130108_at_18.09.07.png(,)http://www.parlament.gov.rs/upload/thumbs/images/galleries/Gradovi/Leposavic/Leposavic%25201_750x0.jpg(,)http://www.balkaneu.com/wp-content/uploads/2014/03/Barricade-IBNA.jpg