Name

Lenore Smith





Role

Actress









Born

25 October 1958 (age 64) (

1958-10-25

)

Sydney, Australia




Spouse

Warren Jones (m. 1997), Gary Sweet (m. 1981–1983)


Movies and TV shows

The Flying Doctors, Spellbinder, Spellbinder: Land of the Dragon L, Wilde's Domain


Similar People

Robert Grubb, Gary Sweet, Johanna Griggs, Bud Tingwell, Frank Sweet
Darren gray interviews lenore smith on darren gray down under for ctv1 in australia
Lenore Smith (born 25 October 1958 in Balmain, Sydney, New South Wales) is an Australian actress best known for her work in television. Internationally, she is best known for her role as Kate Wellings in the drama series The Flying Doctors.
Contents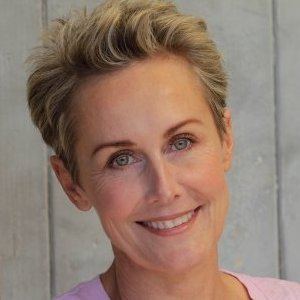 Lenore Smith, The Restless Years (Aussie Soap Opera)
Career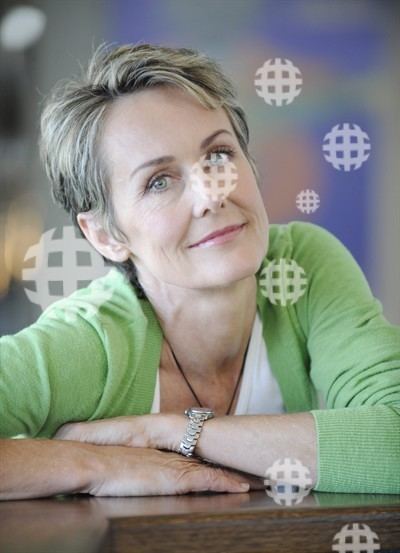 Smith studied economics as a teenager, but after being dissuaded by a teacher, she decided to take a course at Ensemble Studios in Sydney and become an actress. After being there for just over 2 years, Smith scored her first role in The Restless Years as Diane Archer. Smith left Australia after The Restless Years to work in London, but received a telegram asking her to return to play a role in The Flying Doctors. Smith accepted and came back to Australia to begin work on the TV series.
Personal life
Smith was firstly married to actor Gary Sweet in 1981.
She then married actor and award-winning writer Matt Kay in 1985 and they divorced in 1992. They met while a bomb alarm was going off during the stage musical Cats.
Smith married former E Street actor Warren Jones on 19 October 1997.
Filmography
Actress
2002
Farscape (TV Series)
as
Lt. Darinta Larell
- Into the Lion's Den: Part 2 - Wolf in Sheep's Clothing (2002) - Lt. Darinta Larell
- Into the Lion's Den: Part 1 - Lambs to the Slaughter (2002) - Lt. Darinta Larell
2001
The Man Who Sued God
as
Reporter
2001
Outriders (TV Series)
as
Reggie's Mother
- Aliens: Part 4 (2001) - Reggie's Mother
- Aliens: Part 3 (2001) - Reggie's Mother
- Aliens: Part 2 (2001) - Reggie's Mother
- Paradise Lost: Part 2 (2001) - Reggie's Mother
1999
Somewhere in the Darkness
as
Shamus' Mum
1997
Spellbinder: Land of the Dragon Lord (TV Mini Series)
as
Vicky
- A Wedding Surprise (1997) - Vicky
- The Disappearing Act (1997) - Vicky
- Who's Who? (1997) - Vicky
- The Two Joshes (1997) - Vicky
- On the Trail (1997) - Vicky
- The Doublecross (1997) - Vicky
- Kathy Meets- Herself (1997) - Vicky
- Escape from the Palace (1997) - Vicky
- Stop the Moloch! (1997) - Vicky
- The Hunter and the Haunting (1997) - Vicky
- Graveyard of Machines (1997) - Vicky
- The Best-Laid Plans- (1997) - Vicky
- Barbarians at the Gate (1997) - Vicky
- To Live Forever (1997) - Vicky
- Girl for Sale (1997) - Vicky
- The Only Child in the World (1997) - Vicky
- The Oracle is Dead (1997) - Vicky
- Designation Day (1997) - Vicky
- Sun Becomes a Star (1997) - Vicky
- Josh, the Water Spirit (1997) - Vicky
- Attack of the Thirty-Metre Warrior (1997) - Vicky
- Marooned in a World of Monsters (1997) - Vicky
- Oracle (1997) - Vicky
- The Dragon Lord (1997) - Vicky
- Ashka (1997) - Vicky
- The Trans-Dimensional Bamboo Boat (1997) - Vicky
1994
G.P. (TV Series)
as
Liz Browning
- Juice (1996)
- Brotherly Love (1994) - Liz Browning
1986
The Flying Doctors (TV Series)
as
Kate Wellings / Kate Standish / Standish
- Life Lessons (1992) - Kate Standish
- Visionaries (1992) - Kate Standish
- Wimp (1992) - Kate Standish
- Blind Obsession (1992) - Kate Standish
- The Accomplice (1992) - Kate Standish
- Trouble with M.E (1992) - Kate Standish
- Luck of the Draw (1992) - Kate Standish
- Uncle Cyrano (1992) - Kate Wellings
- Once Bitten (1991) - Kate Standish
- Chasing Rainbows (1991) - Kate Standish
- Dirty Linen (1991) - Kate Standish
- Yesterday's News (1991) - Kate Wellings
- Visitors Welcome (1991) - Kate Standish
- Broken Promises (1991) - Kate Wellings
- Lost Rainbows (1991) - Kate Standish
- Johnno Be Good (1991) - Kate Standish
- Bone China (1991) - Kate Standish
- The Games We Play (1991) - Kate Wellings
- Secrets (1991) - Kate Standish
- Two Splatt Shuffle (1991) - Kate Standish
- My Little Patch (1991) - Kate Standish
- The Good Book (1991) - Kate Standish
- The Stranger (1991) - Kate Wellings
- The Christening (1991) - Kate Standish
- Monkey (1991) - Kate Standish
- Jacqueline (1991) - Kate Wellings
- Unfinished Business (1991) - Kate Wellings
- The Last Dance (1991) - Kate Wellings
- Out of the Blue (1991) - Kate Standish
- Nymphs and Nightmares (1991) - Kate Wellings
- Freedom (1991) - Kate Wellings
- Changing Times (1991) - Kate Wellings
- Open Day (1991) - Kate Wellings
- Being Positive (1991) - Kate Wellings
- Family (1991) - Kate Wellings
- Something, Nothing (1991) - Kate Wellings
- Double Life (1991) - Kate Wellings
- Last of the Cochranes (1991) - Kate Standish
- Against the Current (1991) - Kate Wellings
- Masquerade (1991) - Kate Wellings
- Walk, Don't Run (1991) - Kate Standish
- Clipped Wings (1991) - Kate Wellings
- Breaking Down the Wall (1991) - Kate Wellings
- Murphy's Law (1991) - Kate Standish
- A Little Miracle (1991) - Kate Wellings
- Father & Son (1991) - Kate Wellings
- Swinging on the Rope (1991) - Kate Wellings
- My Mother's Child (1991) - Kate Standish
- The Sleep of Reason (1991) - Kate Standish
- None So Blind (1991) - Kate Wellings
- Deceptions (1991) - Kate Standish
- Through Thick and Thin (1991) - Kate Wellings
- A New Life (1991) - Kate Wellings
- Bad Moon Rising (1991) - Kate Wellings
- What a Guy (1991) - Kate Wellings
- Bush Christmas (1990) - Kate Wellings
- Innocence Lost (1990) - Kate Wellings
- The Last Carnival (1990) - Kate Standish
- David and Goliath (1990) - Kate Wellings
- Old Man Weed (1990) - Kate Wellings
- Billie and Pete (1990) - Kate Standish
- Break Away (1990) - Kate Wellings
- A Place Where You Belong (1990) - Kate Wellings
- The Family Farm (1990) - Kate Wellings
- Poet's Corner (1990) - Kate Standish
- Valentine's Day (1990) - Kate Standish
- Wilderness (1990) - Kate Standish
- A Little Tenderness (1990) - Kate Standish
- The Ties That Bind (1990) - Kate Standish
- Brother's Keeper (1990) - Kate Standish
- A Rural Education (1990) - Kate Standish
- Divided Loyalties (1990) - Kate Standish
- A Place to Call Home (1990) - Kate Standish
- A Day to Remember (1990) - Kate Standish
- Fly Like a Bird (1990) - Kate Standish
- Life Line (1990) - Kate Standish
- Rest in Peace (1990) - Kate Wellings
- Windows of the Soul (1990) - Kate Wellings
- The Boy in the Boot (1990) - Kate Wellings
- Double Vision (1990) - Kate Standish
- End of the Rainbow (1990) - Kate Wellings
- A Place for the Night (1990) - Kate Standish
- A Bride to Be (1990) - Kate Wellings
- Dead Reckoning (1990) - Kate Wellings
- The Climber (1990) - Kate Wellings
- A Painful Extraction (1990) - Kate Standish
- Small Mercies (1990) - Kate Wellings
- Point of No Return (1990) - Kate Standish
- Milk Run (1990) - Kate Standish
- Dangerous Games (1990) - Kate Wellings
- Two Sisters Running (1990) - Kate Wellings
- Daddy's Girl (1990) - Kate Standish
- Suspicion (1990) - Kate Standish
- The Hero (1990) - Kate Standish
- A Good Drop of Red (1990) - Kate Standish
- A Sporting Life (1990) - Kate Standish
- Dad's Little Bloke (1990) - Kate Standish
- A Rhyme for Reason (1989) - Kate Standish
- The Claim (1989) - Kate Standish
- Blues for Judy (1989) - Kate Standish
- No Tears (1989) - Kate Standish
- Doctor's Dreaming (1989) - Kate Standish
- Battlers (1989) - Kate Standish
- Guardian Angel (1989) - Kate Standish
- Lucky Lady (1989) - Kate Standish
- Sky Above, Earth Below (1989) - Kate Standish
- The Chips Are Down (1989) - Kate Standish
- The Last Rodeo (1989) - Kate Standish
- Fly Past (1989) - Kate Standish
- All That Glitters- (1989) - Kate Standish
- Word & Deed (1989) - Kate Standish
- The Instrument (1989) - Kate Standish
- Bitter Harvest (1989) - Kate Wellings
- The Longing (1989) - Kate Wellings / Standish
- Man and Boy (1989) - Kate Wellings
- Rising Sundown (1989) - Kate Wellings
- No Man's Land (1989) - Kate Wellings
- The Adventure (1989) - Kate Wellings
- Not the Malarvys (1989) - Kate Wellings
- Second Chance (1989) - Kate Wellings
- The Gift (1989) - Kate Wellings
- Gotta Have Friends (1989) - Kate Wellings
- Next to Go (1989) - Kate Wellings
- The Child (1989) - Kate Wellings
- Mates (1989) - Kate Wellings
- Cadenza (1989) - Kate Wellings
- A Thing of Beauty (1989) - Kate Wellings
- Mick & Julia (1989) - Kate Wellings
- A Shade of Doubt (1989) - Kate Wellings
- The Choice (1989) - Kate Wellings
- The Storyteller (1989) - Kate Wellings
- Every Situation (1989) - Kate Wellings
- The Silly Season (1989) - Kate Wellings
- All You Need Is Luck (1989) - Kate Wellings
- The Deal (1988) - Kate Wellings
- Family Secrets: Part 2 (1988) - Kate Wellings
- Family Secrets: Part 1 (1988) - Kate Wellings
- Breaking the Drought (1988) - Kate Wellings
- Bed and Board (1988) - Kate Wellings
- Broken Airwaves (1988) - Kate Wellings
- Fair Go (1988) - Kate Wellings
- The Fear: Part 2 (1988) - Kate Wellings
- The Fear: Part 1 (1988) - Kate Wellings
- Preacher Man (1988) - Kate Wellings
- Look, Up in the Sky (1988) - Kate Wellings
- Johnnie Come Home (1988) - Kate Wellings
- No Way Back (1988) - Kate Wellings
- Don't Tell Anybody (1988) - Kate Wellings
- Roxanne (1988) - Kate Wellings
- One Final Request (1988) - Kate Wellings
- She'll Be Right (1988) - Kate Wellings
- Private Lives, Public Faces (1988) - Kate Wellings
- The Forbidden (1988) - Kate Wellings
- Borrowed Time (1988) - Kate Wellings
- The Wranglers Daughter (1988) - Kate Wellings
- Wedlock (1988) - Kate Wellings
- Clapped Out (1988) - Kate Wellings
- Jacks High (1988) - Kate Wellings
- Hopscotch (1988) - Kate Wellings
- The First Step (1988) - Kate Wellings
- The Kid (1988) - Kate Wellings
- The Path of True Love (1988) - Kate Wellings
- Operating Solo (1988) - Kate Wellings
- The Devil You Know (1988) - Kate Wellings
- Figures in a Landscape (1988) - Kate Wellings
- Affirmative Action (1988) - Kate Wellings
- Out of a Clear Blue Sky (1988) - Kate Wellings
- All in a Day's Work (1988) - Kate Wellings
- The Noble Art (1988) - Kate Wellings
- Repeat Performance (1988) - Kate Wellings
- Bearing Gifts (1988) - Kate Wellings
- Every Day a Gift (1988) - Kate Wellings
- The Unluckiest Boy in Town (1987) - Kate Wellings
- Give a Dog a Bad Name (1987) - Kate Wellings
- The Hitch-hiker (1987) - Kate Wellings
- Myths & Legends (1987) - Kate Wellings
- No Quarter Asked (1987) - Kate Wellings
- No Laughing Matter (1987) - Kate Wellings
- A Distant Echo (1987) - Kate Wellings
- The Hometown Hero (1987) - Kate Wellings
- Realms of Gold (1987) - Kate Wellings
- Friends and Lovers (1987) - Kate Wellings
- A Friend of a Friend (1987) - Kate Wellings
- Fifty-two Hours Straight (1987) - Kate Wellings
- Bachelors & Spinsters (1987) - Kate Wellings
- My Name Is Sky (1987) - Kate Wellings
- All Things Bright and Beautiful (1987) - Kate Wellings
- Keeping Up Appearances (1987) - Kate Wellings
- A Love Story (1987) - Kate Wellings
- An Only Child (1987) - Kate Wellings
- It Isn't Cricket (1987) - Kate Wellings
- Horses for Courses (1987) - Kate Wellings
- Good Day for It (1987) - Kate Wellings
- Cries from the Heart (1987) - Kate Wellings
- Sapphire (1987) - Kate Wellings
- Into the Future (1986) - Kate Wellings
- To the Rescue (1986) - Kate Wellings
- The Show Goes On (1986) - Kate Wellings
- Acceptance (1986) - Kate Wellings
- Forgiveness (1986) - Kate Wellings
- Fearless Frank (1986) - Kate Wellings
- Like a Death in the Family (1986) - Kate Wellings
- Million-Acre Prison (1986) - Kate Wellings
- Eye of the Beholder (1986) - Kate Wellings
- Return of the Hero (1986) - Kate Wellings
- Someone Special (1986) - Kate Wellings
- A Lost Generation (1986) - Kate Wellings
- Departures (1986) - Kate Wellings
- A Choice of Enemies (1986) - Kate Wellings
- E.T - New Girl in Town (1986) - Kate Wellings
- Do You Read Me? (1986) - Kate Wellings
- Talk of the Town (1986) - Kate Wellings
- Rally to the Cause (1986) - Kate Wellings
- Sins of the Father (1986) - Kate Wellings
- Square Pegs (1986) - Kate Wellings
- Is Nothing Sacred? (1986) - Kate Wellings
- Public Property (1986) - Kate Wellings
- Dreams of Sand (1986) - Kate Wellings
- Hot Enough for You (1986) - Kate Wellings
- Trial by Gossip (1986) - Kate Wellings
- Will to Survive (1986) - Kate Wellings
1985
The Flying Doctors (TV Mini Series)
as
Kate Wellings
- Part 3 (1985) - Kate Wellings
- Part 2 (1985) - Kate Wellings
- Part 1 (1985) - Kate Wellings
1982
The Sullivans (TV Series)
as
April
- Episode #1.974 (1982) - April
- Episode #1.973 (1982) - April
1982
Wilde's Domain (TV Movie)
as
Alex Wilde
1981
Cop Shop (TV Series)
as
Sharon Jackson
- Episode #1.360 (1981) - Sharon Jackson
- Episode #1.359 (1981) - Sharon Jackson
1980
Kingswood Country (TV Series)
as
Cathy
- Divorce Bullpitt Style (1980) - Cathy
1979
The Restless Years (TV Series)
as
Diane Archer
Self
1990
Driving Force '90: Down Under (TV Special)
as
Self
1980
Celebrity Tattle Tales (TV Series)
as
Self
- Episode #1.10 (1980) - Self
Archive Footage
2009
Fan (Documentary)
as
Kate Wellings
2009
De wereld draait door (TV Series)
as
Kate Wellings
- Episode #5.19 (2009) - Kate Wellings
References
Lenore Smith Wikipedia
(Text) CC BY-SA