Name

Lena Nersesian




Role

Youtuber





Born June 1, 1991 (Age 29) (

1991-06-01

)

Glendale, California, United States





Height

5'1 feet (1,55 meters)




Weight

55 kg




Body Measurements

36-28-44.




Birth Sign

Gemini




Nationality

American




Ethnicity

Armenian




Education

University of California Santa Cruz




Religion

Christianity




Similar

Adam22 (Podcast Host and Internet Personality) , Julia Rose (Instagram Model and Shagmag Founder) , Lauren Summer (Instagram Model)
Lena The Plug is the nickname of Lena Nersesian. She is Armenian and works as a social media personality and YouTuber, having started her online career in 2016. Her online popularity started to grow as an influencer because of her videos on snapchat, as well as her fitness journey she used to share on Instagram in the beginning of her career.
Contents
I Let My Best Friend Have Sex With My Boyfriend.
Lena is mostly known for posting provocative photos on her Instagram account and for creating adult content for other medias, like her own only fans website, where she features in numerous sex tapes, including threesomes, that can be accessed by a monthly paid subscription.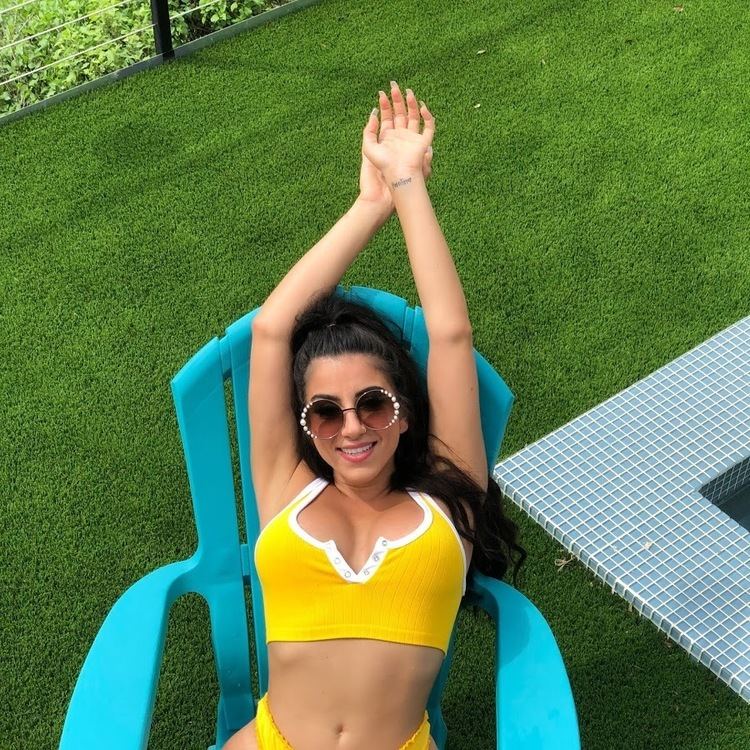 Facts
• Because of her explicit content, Lena struggles to maintain her social media accounts active. She is often posting very revealing photos of herself on her online pages, a behaviour that is not allowed towards Instagram and Facebook guidelines. This causes her to be flagged and reported repeatedly, which can make her pages go shut down.
• Lena had a bigger nose when she was younger and did not consider herself attractive throughout high school. So, she got a rhinoplasty surgery done to change her nose shape and reduce its size. Nowadays she gets compliments about her nose in YouTube comments.
Net Worth
Lena The Plug's net worth is estimated to be of half a million dollars (US$ 500k) as of 2020.
Early Life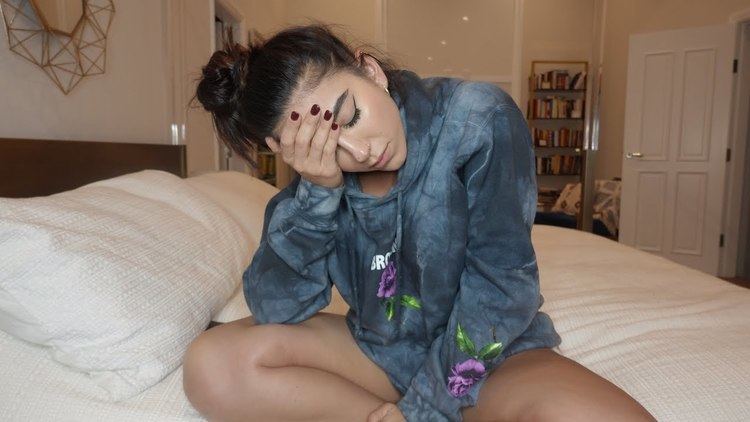 Lena Nersesian was born among a very conservative Christian and Armenian family and never had the freedom to talk about sex while she was growing up. That fact made her feel frustrated while she was attending high school, since other teens were always talking about sex or experiencing it, and she was having neither.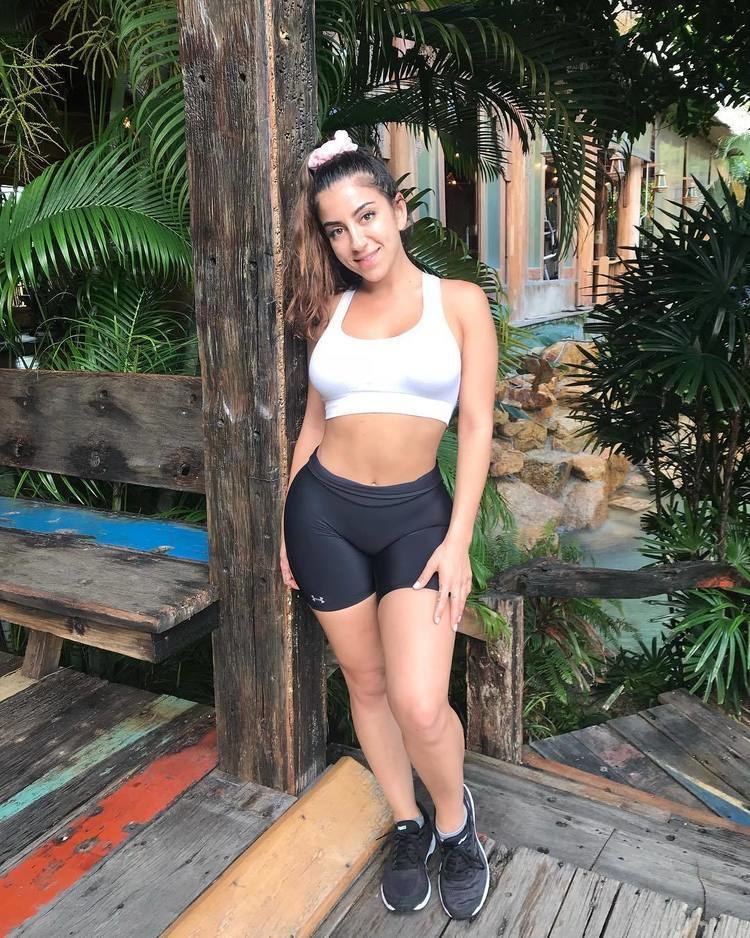 She was also very concerned about her looks, as she considered herself overweight and not attractive. Later, she got a nose job done and also got two breast implants surgery done, as well as started to work out regularly and lost 20 pounds over the years. Before getting to work as a social media influencer, Lena had worked as a Uber driver, as a nanny and also as a grocery store employee.
Later, she decided to pursue a master's degree in psychology, but after getting accepted to graduate in the University of Southern California, she decided to not attend the program because she considered it too much expensive. Then, she started a job as a social media manager at a startup in LA, where she learned how to work with the internet audience, and then decided to use this knowledge to build her own online career afterwards.
Personal Life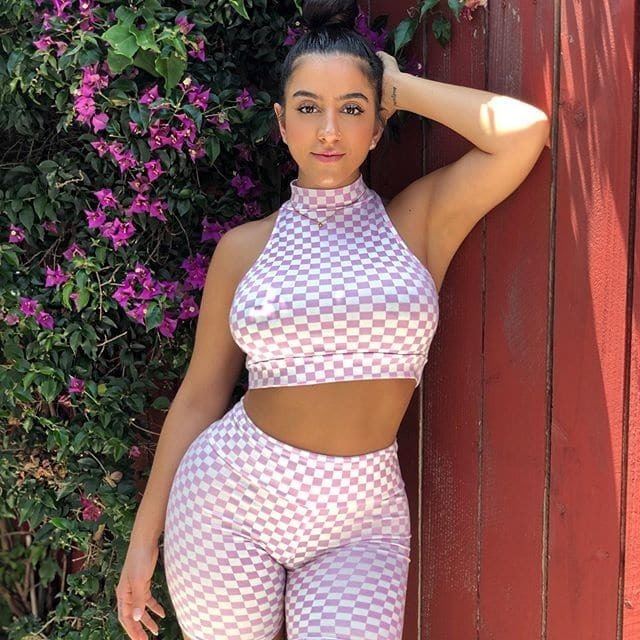 Lena went to college in the University of California Santa Cruz and majored in psychology. While she was attending UC, she discovered feminism and embraced the cause by dropping behaviors she considered that was against the feminist ideology and which was, as she believed, imposed by the patriarchal system. Therefore, she stopped to wear makeup, to dress up and to shave her body hair. At the same time, she befriended a girl she met at university and the two became very close until they developed a romantic relationship.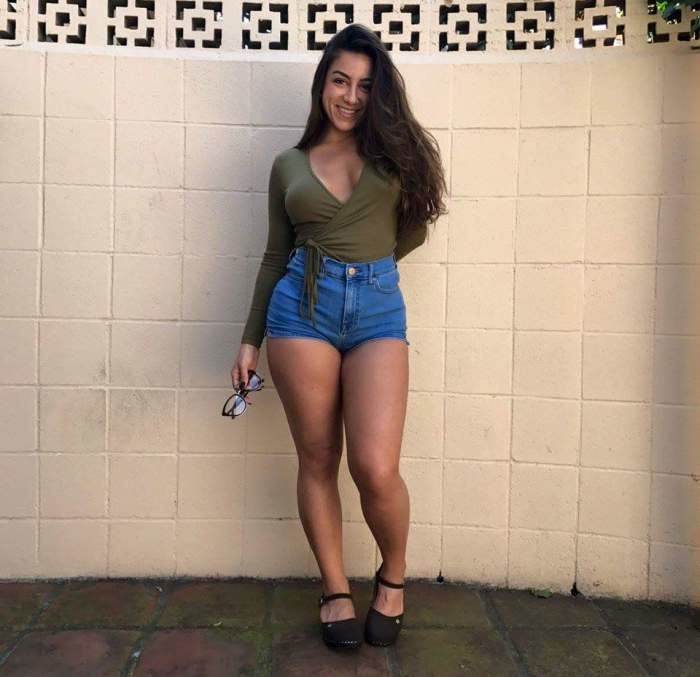 She and her girlfriend dated for four years , but later Lena found out she would rather be romantically involved with men. So, when she graduated, they broke up. Lena defines herself as a dork, and likes to read, write and to attend poetry readings in her spare time.
Family Details
Father
Her father was born in Iraq, but he has an Armenian ancestry. He works as an electrician. He was very athletic in the 80's, aspiring to be as muscular as Arnold Schwarzenegger was at the time. He likes maths and science, and even got to go to a community college a few years later just to join in in chemistry classes as a hobby. He and Lena's mother divorced when she was in 6th grade.
Mother
Her mother was born in Lebanon, but she is also Armenian. She was always a stay-at-home mom, but previously she had already worked both as a waitress and a dental assistant. She likes to read very much, as Lena have childhood memories of her mom reading very long books. She says in a Q&A video posted on Lena's YouTube channel that she wanted to become a grandmother.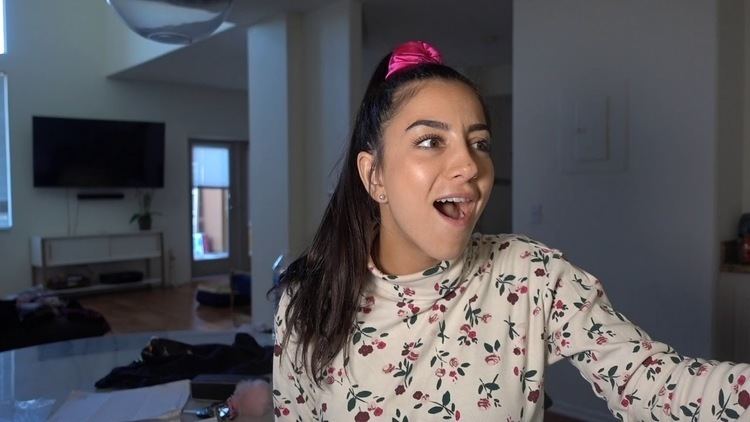 Lena doing Q&A with her mother.

Her favorite you tuber is not Lena, but one that makes jewelry and is called Oksana instead. She thought Lena would become a lawyer because the latter was very good at argumenting since she was a kid. She doesn't approve Lena's work, but loves her anyway.
Sister Paulina Nersesian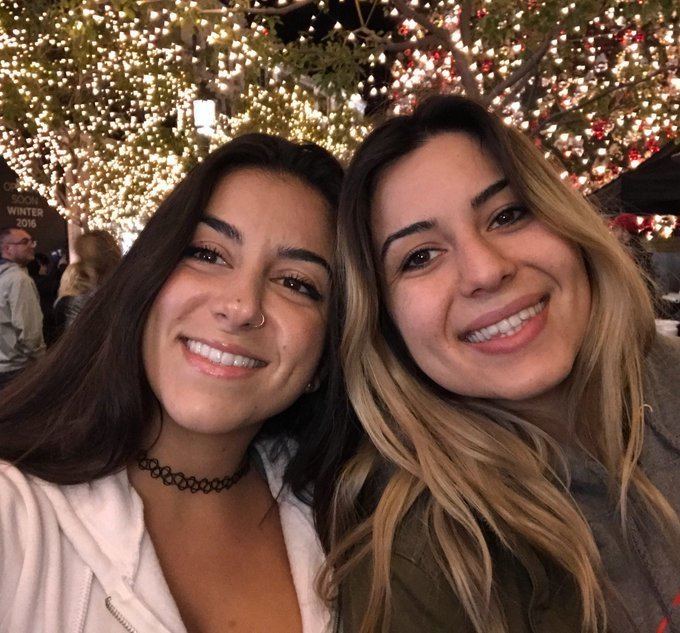 Lena's sister is a visual artist based on Downtown Los Angeles. She is currently engaged to Narek Petrosyan, a realtor. There's a YouTube video on Lena's channel entitled 'MY SISTER'S FIRST PORN CONVENTION' where she appears.
Boyfriend Adam Grandmaison aka Adam22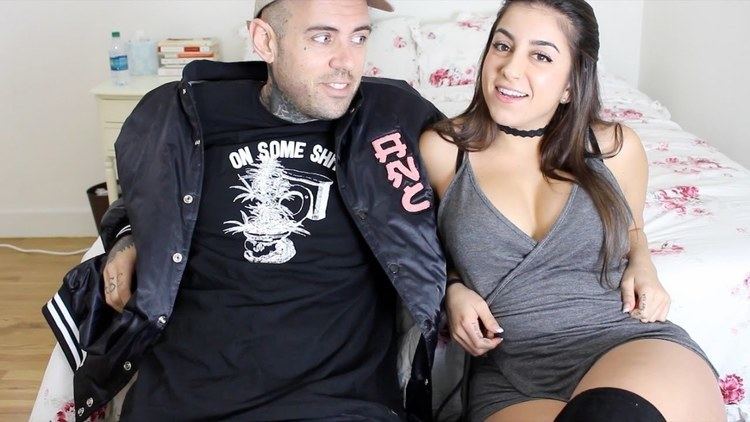 Lena's boyfriend is podcast host and youtuber Adam Grandmaison, better known as Adam22. He has multiple occupations, working as a digital content creator, music executive, BMX rider and BMX merch store owner, as well as former poker player. The couple met in 2016 and has been together ever since. Lena is currently pregnant with their first child.
Children
Lena is expecting her first child. The father is her boyfriend, Adam22 from podcast No Jumper. The baby was announced to be a girl, and is expected to be born in the end of October 2020.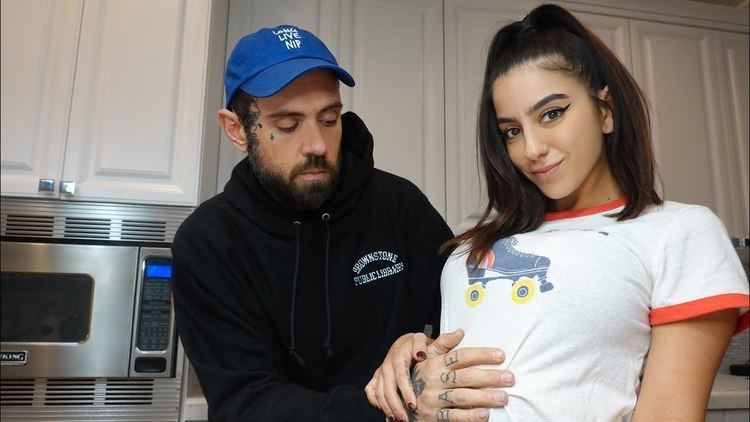 Relationship with Adam & Emily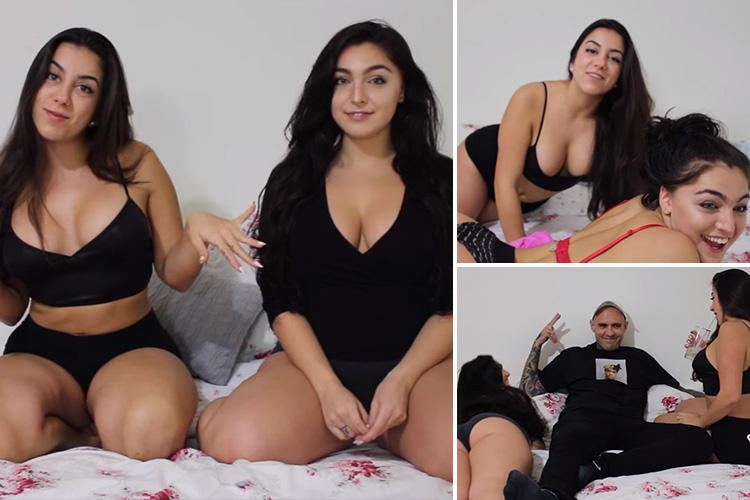 Lena met Adam Grandmaison back in 2016, the same time she was launching her own YouTube channel. They started to date in September of that year and are in a relationship since then. As of 2020 both of them live together in LA while working on their respective businesses. The two even have a shared YouTube channel, called Lena and Adam, featuring a diversified content about their relationship and their life together. As for 2020, Lena is pregnant with Adam's first daughter, due on October 2020.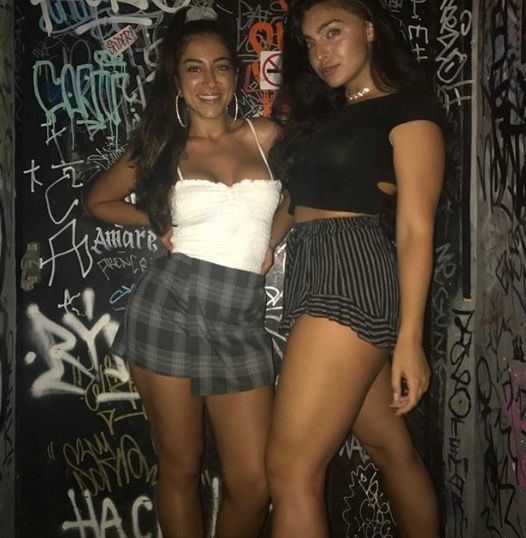 Emily Rinaudo is Lena's best friend and the two were involved in a controversy since Lena posted a video on her YouTube channel, back in 2017, in which she and Emily talks about having sex with Lena's boyfriend Adam. Lena allowed her friend to be in intimate contact with her partner because she wanted her friend to know how it is to be with Adam by having experienced it, and not only by hearing Lena talking about it.
Career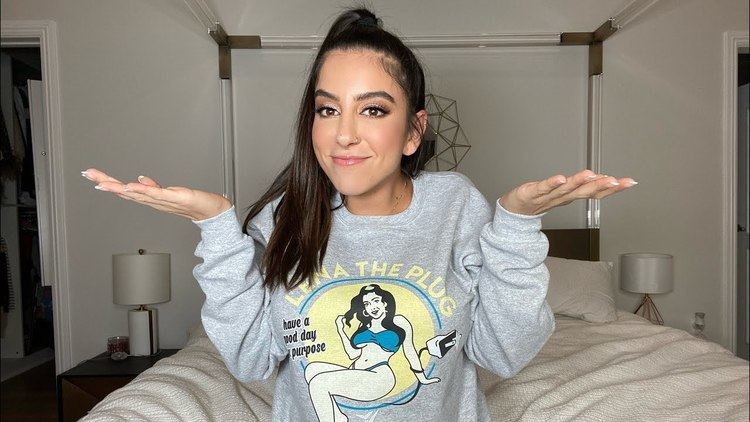 Lena started her online career by working as a camgirl on Snapchat. She would post a lot of explicit photos and videos of her back then, and some people started to see her as a porn star, although she doesn't consider herself talented enough to be called so. She focussed on her social media personality career by creating both lifestyle and provocative content.
She has a YouTube channel called by the nickname she is most known, Lena The Plug. There she features vlogs and other lifestyle related content, but nothing too explicit. In her Instagram, by the other hand, the majority of Lena's photos are very provocative, and she uses that content to promote her premium content website, hosted on OnlyFans website. On this website, she posts sex videos featuring her alone, or even threesomes including her boyfriend, Adam22.
Sextape Controversy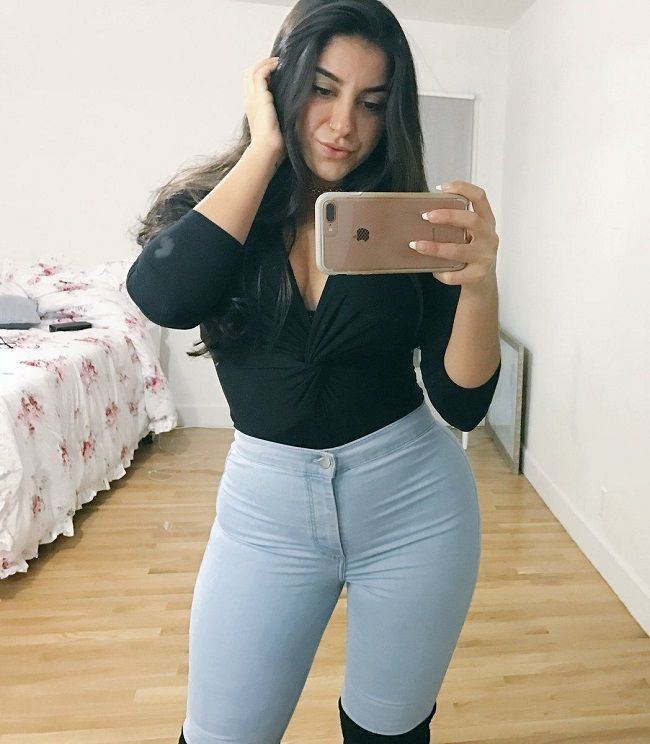 Lena and her boyfriend, Adam22, promised they would release a sex tape when they both hit the mark of 1 million subscribers on each of their YouTube channels. When they achieved this goal, the sextape promised was not published, although they had already filmed a threesome with porn star Taylor White, which was featured on her Snapchat account. This announcement, however, was useful for both Lena and Adam to boost their subscriber numbers very quickly.
Movies & TV Shows
Lena was one of the participants of the second season of a YouTube reality show called 'The Reality House', which is presented by Kian Lawley and JC Caylen. In the show, participants were conditioned to live together for a time, while competing to win a $50 thousand prize.
After 10 episodes, there was a challenge among the four finalists, Manny MUA, Taylor Blake, Dom DeAngelis and Lena the Plug. Lena did her best and was crowned the winner, getting all the money to herself. Later, she posted a video on YouTube explaining how she spent her prize afterwards.
Questions & Answers
How old is Lena The Plug ?
Lena is 29 years old. She was born in June 1st of 1991.
Where does Lena The Plug live ?
As of 2020 Lena is living in Los Angeles, California, with her boyfriend, Adam22.
Where is Lena The Plug from ?
Lena is from the Greater Los Angeles Area, specifically from Glendale, a californian city located near to Burbank and Pasadena.
Is Lena The Plug single ?
Lena is currently in a relationship. She has been dating podcast host and You tuber Adam Grandmaison (Adam22) since September 2016.
Why is she called Lena the Plug ?
A former boss called her "the plug" once, and the nickname stuck.
How many people has Lena The Plug dated ?
It is known that Lena had a girlfriend by the time she was in college, also she dated a lot of guys after that relationship went over, and later that she and Adam22 got in to an open relationship since the last semester of 2016. Although, it's not known how many people she has already dated.
How did Lena the plug get famous ?
Lena started to gain popularity online as being a cam girl on Snapchat and also because of the content of her Instagram account. Later she created a YouTube channel to focus into creating lifestyle vlogs too.
References
Lena The Plug Daily Star
(Text) CC BY-SA