Birth name

Park Jung Hyun

Years active

1993–present







Born

March 23, 1976 (age 45) Los Angeles, California, U.S. (

1976-03-23

)

Genres

K-pop, J-pop, R&B, gospel, jazz, pop rock

Occupation(s)

Singer, songwriter, musician, arranger, record producer

Instruments

Vocals, piano, saxophone, guitar

Labels

Hip Land (Japan), Blueprint/LOEN (Korea),Avex (Taiwan)

Parents

Park Won-sik, Park Moon-seon

Albums

come to where I am, Piece, COSMORAMA, Op4, Mulan

Similar

Kim Bum soo, Yim Jae beom, Yoon Do hyun
Finding the story without knowing the words lena park tedxpostech
Park Junghyun (born March 23, 1976), known by her stage name Lena Park, is an American singer currently based in South Korea.
Contents
Lena park you raise me up romeo x juliet ost 2014 05 01 live stage
Early life and education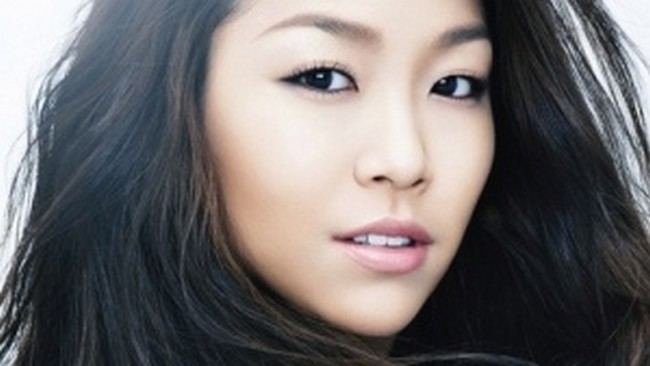 Born in Los Angeles, California, Park began singing early in her life, mainly in the choir of her father's church in Downey with her siblings Brian and Uriah. She also learned to play saxophone and piano. In 2010, she graduated magna cum laude from Columbia University with a B.A. in English and Comparative Literature, and was inducted into Phi Beta Kappa.
Career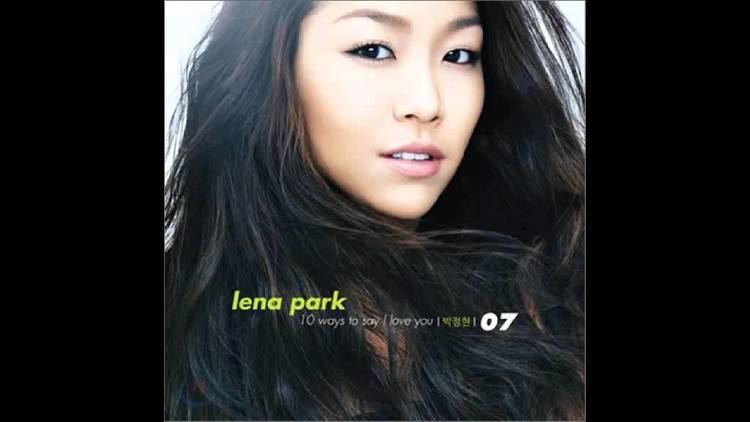 Park won several singing contests in the United States before recording a Gospel album in 1993. She continued her studies while doing many performances. She attended UCLA for a year before she began her career as a singer, beginning with her first Korean album Piece in 1998. Park's first album sold more than 500,000 copies, even though she wasn't comfortable enough to do promotions on talk shows. She did not speak Korean very well until she released her first album.. In 1999, A Second Helping was released. It also was well received by both fans and the critics. Park's third album, "Naturally", was mixed in both South Korea and the United States.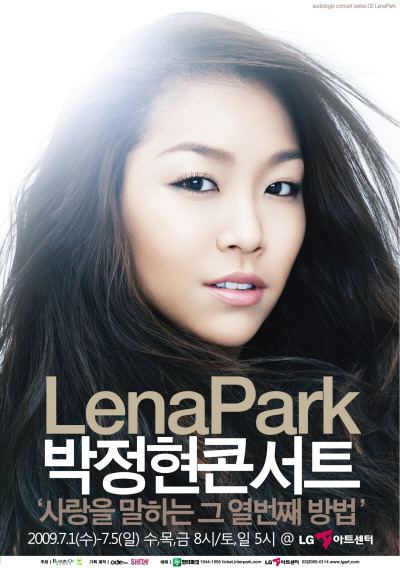 After a yearlong break from singing because of her studies in the United States, she came back in 2002 with her album called Op.4. More comfortable with the media, she became much more accessible for talk shows and performances. In 2002, her song "꿈에" (In a Dream) was a big success and enabled her to enter foreign markets, such as Singapore. The South Korean government select Park to represent South Korea in the opening and closing ceremonies of the 2002 FIFA World Cup. At the end of 2002, a "best of" album was released and she played a series of concerts. Live recordings from these concerts were compiled into her first special live album in CDs and DVD. Park, along with Brown Eyes, CHEMISTRY, and Sowelu, formed the special unit conveniently called "Voices of Korea/Japan" and made the title song for the 2002 FIFA World Cup Official Album – Songs of Korea/Japan. She later debuted in the Japanese music industry where she received moderate success. She is especially proud of her fifth Korean language album, On & On, because she felt that she was finally comfortable and confident singing and composing in Korean. It took her about two years to make the album and, during that time, she became very involved with the production and creative work behind the album; she helped with many of the song arrangements, played the piano and guitar for some of the tracks, and composed four of the songs on the album. In 2007, she performed the opening theme Inori~You Raise Me Up~ (祈り~You Raise Me Up~) of the Japanese anime television series Romeo x Juliet, which is a Japanese cover of Rolf Lovland and Brendan Graham's song You Raise Me Up. The single also includes a cover of the English version. Her sixth Korean album, Come To Where I Am, was released on December 11, 2007. All songs were written and produced by herself. On February 27, 2009, she released her seventh album titled 10 Ways To Say I Love You with nine new tracks and "Secret" (Korean: 비밀) as lead track. On June 6, of the same year, she released a repackaged edition to include another title track, "Flood of tears" (Korean: 눈물이 주룩주룩).
After announcing the release of her eighth studio album, videos of her with composers she was working with for her album introducing her songs were released online. Shortly after, on June 19, 2012, her album Parallax was released with the title track, "Sorry" (Korean: 미안해), being a cover of the Spanish language song Mientes by Mexican pop band Camila.
South Korean albums
[1998.08.09] 1st Album: Piece
[1999.04.19] 2nd Album: A Second Helping
[2000.11.09] 3rd Album: Naturally
[2002.06.15] 4th Album: Op.4
[2005.02.05] 5th Album: On & On
[2007.12.11] 6th Album: Come To Where I Am
[2009.02.27] 7th Album: 10 Ways To Say I Love You
[2012.06.19] 8th Album: Parallax
Special Albums
[2001.05.06] Special Album: Forever
[2002.10.24] Best Album: The Romantic Story of Park Jung-hyun
[2003.07.05] Live Album: Live Op.4 Concert Project 4th Movement
[2003.07.05] Live Album: Live Op.4 Concert Project 4th Movement (DVD)
[2010.09.22] Park Jung-hyun - Cover Me Vol.1
[2011.06.30] Lena Park Forever [Reissue]
[2012.09.30] Gift
South Korean singles
[2006.03.29] "Against All Odds"
[2006.04.15] 위태로운 이야기 (Witaeroun Iyagi, Precarious Stories)
[2008.10.22] No Break (with Crown J)
[2008.12.12] "Winter Kiss" (feat. Baek Chan of 8eight)
[2011.05.08] 이젠 그랬으면 좋겠네 (Ijen Geuraesseumyeon Jotgetne) "I Hope It Would Be That Way Now")
[2011.07.11] Spy Myung Wol (스파이 명월) OST Part.2 - "More Than Anyone Else in the World" (세상 그 누구보다)
[2011.08.02] I'm A Vocalist Season 1 (나는 작사가다 Season 1)
[2011.12.30] 2012 Seoul Nuclear Security Summit (서울 핵안보정상회의) - "Peace Song" (부제 : 그곳으로) + Eng. Version
[2013.05.06] 우리 결혼했어요 세계판 We Got Married - "My Everything" (Original TV Soundtrack)
[2013.11.28] The Heirs Original Soundtrack Part 8 ("My Wish" - 마음으로만)
[2014.07.15] Temptation OST Part.1 (그대 그리고 나 - "You and I")
[2014.04.30] Syncrofusion - Single (싱크로 퓨전)
[2014.06.17] Syncrofusion Single Album
[2014.10.21] Syncrofusion Vol.2 (Lena Park + Brand New Music - EP)
[2015.05.20] Hwajeong OST Part 1 (가슴에 사는 사람 - "The Person in My Heart")
[2016.11.07] The Sound of Your Heart (마음의 소리 OST) Part.2 - "Just Right" (딱 좋아)
[2017.04.12] "Courting" (연애중)
Japanese singles
[2004.11.25] "FALL IN LOVE"
[2005.05.18] "Sanctuary"
[2006.02.22] "Subete no Mono ni Anata wo Omou" (

すべてのものにあなたを思う

)
[2006.03.24] "Music"
[2006.05.21] "Gold"
[2006.10.04] "Ai no Jealousy"
[2007.06.20] "Inori~You Raise Me Up~" (

祈り~You Raise Me Up~

)
Japanese albums
[2004.11.25] another piece
[2005.05.18] Beyond the line
[2006.06.21] COSMORAMA
Collaborations
[1998.xx.xx] Player – The New Beginning
[1999.xx.xx] Yoon Jong Shin – 7th
[2002.05.xx] Yoon Jong Shin – From The Beginning
[2002.05.29] 2002 FIFA World Cup Official Album – Songs of Korea/Japan
[2003.05.xx] Kim Jin Pyo – 4th
[2003.05.xx] Na Won Ju – 1st
[2003.12.10] Voice of Love Posse
[2004.04.xx] Kim Jin Pyo – Remasatering All about JP
[2005.03.24] JHETT a.k.a. YAKKO for AQUARIUS – JHETT (Track 11: Everything Inside Of Me feat. Lena Park)
[2011.05.25] Kim Yeon Ah (김연아) - Winter Dream (꿈의 겨울)
[2011.08.08] Kim Bumsoo [Hwang Project Vol.2] - 사람, 사랑
[2011.08.24] Lee Young Hyun, So Hyang, Lena Park (박정현 & 소향 & 이영현) - Mermaid (인어공주)
[2012.05.02] Yoon Jong Shin (윤종신) - Arrivée [도착]
[2012.07.15] Psy - 어땠을까 (What Would Have Been?)
[2012.11.30] Kim Bumsoo - 하얀 겨울 (White Winter)
[2013.04.15] Lena Park, Lee Seokhoon & Sohyang - 황성제 Project 슈퍼히어로 1st Line Up - Single "Atlantis Princess" cover
[2013.11.19] YB [December] - Reminisce (회상)
[2014.08.11] Don Spike - Always
[2014.02.12] Dynamic Duo - SsSs(싱숭생숭)
[2015.08.12] Primay - 네일 했어 (Hello)
References
Lena Park Wikipedia
(Text) CC BY-SA