Name

Len Deighton




Role

Writer





Spouse

Ysabele Deighton




TV shows

SS-GB





Full Name

Leonard Cyril Deighton




Born

18 February 1929 (age 86) (

1929-02-18

) Marylebone, London


Occupation

Novelist, military historian, cookery writer, and graphic artist




Movies

The Ipcress File, Funeral in Berlin, Billion Dollar Brain, Midnight in Saint Petersburg, Oh! What a Lovely War




Education

Central Saint Martins, Royal College of Art


Books

The IPCRESS File, SS‑GB, Berlin Game, Funeral in Berlin, Bomber




Similar People

Sidney J Furie, Raymond Hawkey, Michael Caine, Guy Hamilton, Richard Attenborough
Michael jackson len deighton michael caine
Leonard Cyril Deighton (; born 18 February 1929), known as Len Deighton, is a British author. Deighton is considered one of the top three spy novelists of his time (along with Ian Fleming and John le Carré). In addition he is a highly acclaimed military historian, cookery writer, and graphic artist. The IPCRESS File (1962), his first novel, was an instant bestseller and broke the mould of thriller writing. The Sunday Times called him "the poet of the spy story". Deighton's first protagonist – a nameless spy christened Harry Palmer in the films – was made famous worldwide in 1960s films starring Michael Caine.
Contents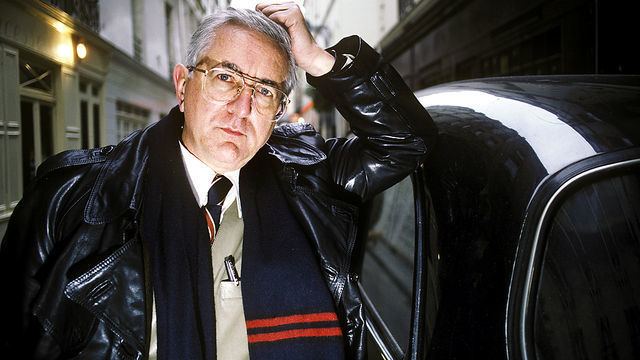 bomber by len deighton part 4
Early years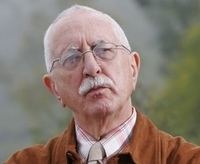 Deighton was born in Marylebone, London, in 1929. His father was a chauffeur and mechanic for Campbell Dodgson, and his mother was a part-time cook. At the time they lived in Gloucester Place Mews near Baker Street.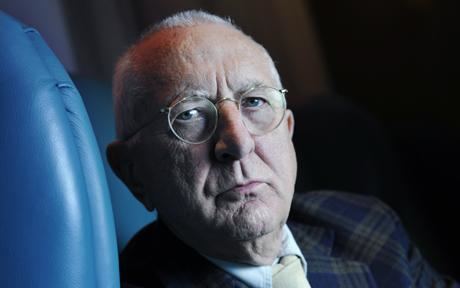 Deighton's interest in spy stories may have been partially inspired by the arrest of Anna Wolkoff, which he witnessed as an 11-year-old boy. Wolkoff, a British subject of Russian descent, was a German spy and next door neighbour of the Deightons. She was detained on 20 May 1940 and subsequently convicted of violating the Official Secrets Act for attempting to pass secret documents to the Germans.
Career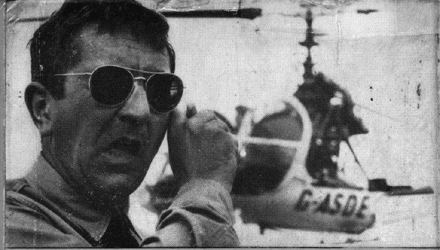 After leaving St Marylebone Grammar School, Deighton worked as a railway clerk before performing his National Service, which he spent as a photographer for the Royal Air Force. He flew in Mosquito fighter/bombers and Lancaster bombers, and later used these experiences when writing his novel Bomber. He also did laboratory work for the Special Investigation Branch. After discharge from the RAF, he studied at Saint Martin's School of Art in London in 1949, and in 1952 won a scholarship to the Royal College of Art, graduating in 1955. While he was at the RCA he became a "lifelong friend" of fellow designer Raymond Hawkey, who later designed covers for his early books. Deighton then worked as an airline steward with BOAC. Before he began his writing career he worked as an illustrator in New York and, in 1960, as an art director in a now defunct London advertising agency, Robert Sharp & Partners. He illustrated the British first edition cover for Kerouac's On the Road. He has since used his drawing skills to illustrate a number of his own military history books.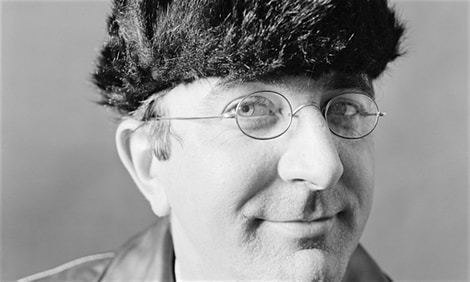 Following the success of his first novels, Deighton became The Observer's cookery writer and produced illustrated cookbooks. In September 1967 he wrote an article in the Sunday Times Magazine about Operation Snowdrop, an SAS attack on Benghazi during the Second World War. The following year David Stirling would be awarded substantial damages in libel from the article.
He also wrote travel guides and became travel editor of Playboy, before becoming a film producer. After producing a film adaption of his 1968 novel Only When I Larf, Deighton bought the film rights to Joan Littlewood and Theatre Workshop's stage musical Oh, What a Lovely War!. Deighton (whose father served throughout the First World War) wrote the screenplay, taking the action to Brighton's piers, adding a star-studded prologue and creating the memorable closing sequence of seemingly unending crosses. Deighton, although uncredited, was also the producer of the film. He had his name removed because he was "angry and appalled that people should ask credit for things they had not done", a move that he later described as "stupid and infantile". That was his last involvement with the cinema.
Personal life
Deighton left Britain in 1969. He briefly resided in Blackrock, County Louth in Ireland. He has not returned to Britain apart from some personal visits and very few media appearances, his last one since 1985 being a 2006 interview that formed part of a "Len Deighton Night" on BBC Four. He and his wife Ysabele divide their time between homes in Portugal and Guernsey.
Novels
Several of Deighton's novels have been adapted as films including The IPCRESS File, Funeral in Berlin, Billion Dollar Brain and Spy Story. His first five novels featured an anonymous and cynical anti-hero named "Harry Palmer" in the films (produced by Bond co-producer Harry Saltzman) and portrayed by Michael Caine. The atmosphere was considered quite realistic, not the least because many of the characters were openly venal, cowardly or stupid; equally because the bureaucratic complications and inter-departmental rivalries of the British civil service, even the secret civil service, made for frequent black-comic relief; and the portrayal of the technical aspects of espionage and related criminal enterprises was quite detailed. The novels were dotted with footnotes explaining various slang terms and abbreviations in the dialogue; there were even appendices. The first trilogy of his Bernard Samson novel series was made into a twelve-part television series by Granada Television in 1988, shown only once, then withdrawn on instructions from Deighton. Although Quentin Tarantino expressed interest in filming the trilogy, the nine Samson novels are currently in pre-production with Clerkenwell Films, who have hired Oscar-winner Simon Beaufoy to adapt the novels for television. In addition, the BBC has commissioned the writers of the last five James Bond films, to adapt Deighton's alternate history novel SS-GB for a five-part TV miniseries.
Deighton's 1970 Second World War historical novel Bomber, about an RAF Bomber Command raid over Germany. It was the first novel to be written on a word processor, the IBM MT/ST. Anthony Burgess cited it as one of the 99 best novels in English since 1939 and Motörhead frontman, Lemmy, dedicated the band's third album Bomber to Len Deighton. Other major fiction works include Winter and Goodbye, Mickey Mouse. He reportedly began an unfinished Vietnam War novel, a portion of which appeared as the story First Base in his short story collection Declarations of War.
Cookery books
Deighton also wrote a series of cookery books, and wrote and drew a weekly strip cartoon-style illustrated cooking guide in The Observer newspaper – Len Deighton's Cookstrip. At least one of the strips is pinned up in Deighton's spy hero's kitchen in the 1965 film of his novel The IPCRESS File.
In 2014 The Observer announced that Deighton would create 12 new cookstrips to be printed every month in the Observer Food Magazine, starting in January 2015.
To exploit the success of Deighton's first four "Unnamed Hero" novels, he wrote Len Deighton's London Dossier (1967), a guide book to Swinging Sixties London with a "secret agent" theme – contributions from other writers are described as "surveillance reports".
History books
Deighton's 1977 Fighter: The True Story of the Battle of Britain was said by Albert Speer (once Hitler's Minister of Armaments) to be "an excellent, most thorough examination. I read page after page with fascination." The piece was furnished with a comment by A. J. P. Taylor simply saying: "Brilliant analysis."
Blitzkrieg, his history of the rise of the Nazis and the fall of France, has a foreword written by General Walter Nehring (Chief of Staff to General Heinz Guderian). His most recent history book is Blood, Tears and Folly: An Objective Look at World War II. It corrected many myths and was warmly received, being described as "an absolute landmark" by Jack Higgins.
Further literature
Sauerberg, Lars Ole (1984). Secret Agents in Fiction: Ian Fleming, John le Carré, and Len Deighton
Milward-Oliver, Edward (1985). Len Deighton: An Annotated Bibliography 1954–85
Milward-Oliver, Edward (1987). The Len Deighton Companion
References
Len Deighton Wikipedia
(Text) CC BY-SA