Years active

1969 - present







Born

21 July 1945 (age 78) (

1945-07-21

)

Occupation

Actor, director, writer

Spouse

Twiggy

(m. 1988), Mondy Lawson (m. ?–1976)

Children

Carly Witney, Jason Lawson

Books

The Dream: An Actor's Story

Movies




Similar People
Leigh Lawson,Merchant of Venice, Brian Bradley host
Allan Leigh Lawson (born 21 July 1945) is a British film and stage actor, director and writer.
Contents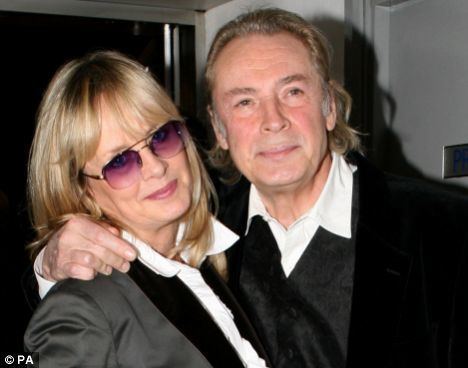 Life and career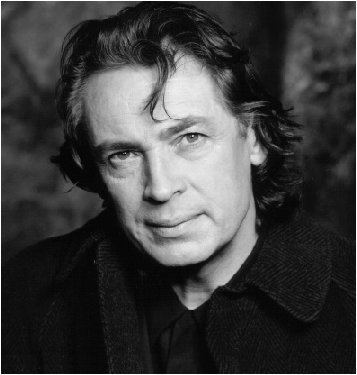 Lawson was born in Atherstone, Warwickshire. His mother was Jewish but was not practising. He initially studied at Mountview Academy of Theatre Arts before training further at the Royal Academy of Dramatic Art, Lawson has acted in film and television since the early 1970s, and has directed plays in the West End and on Broadway. He has worked with the National Theatre, Royal Shakespeare Company (RSC) and with film directors such as Roman Polanski and Franco Zeffirelli. He has been quoted as saying that the only time in his career when he didn't feel he should be somewhere else doing something else was when he was with the RSC. Lawson's portrayals in films include Bernardo in Brother Sun, Sister Moon (1972) and Alec d'Urberville in Tess (1979). He played the leading role as Alan Lomax in the television drama series Travelling Man (1984–85), and guest starred in television series such as The Duchess of Duke Street (1976), Disraeli (1978), Feuer und Schwert - Die Legende von Tristan und Isolde (1982), The Ray Bradbury Theatre (1988) and Silent Witness (2005–2007). He also guested, with his wife Twiggy, playing themselves in an episode of the comedy series, Absolutely Fabulous (2001).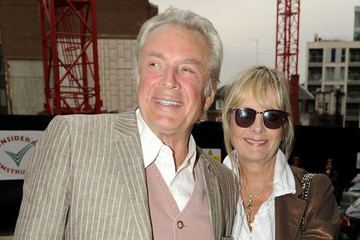 In 1999 Lawson co-wrote and directed the musical If Love Were All, which tells of the friendship between Gertrude Lawrence and Noël Coward. The Dream: An Actor's Story, a theatrical memoir about the day-to-day life of a working actor, was published in September 2009. (ISBN 978-1-84002-867-6)
Personal life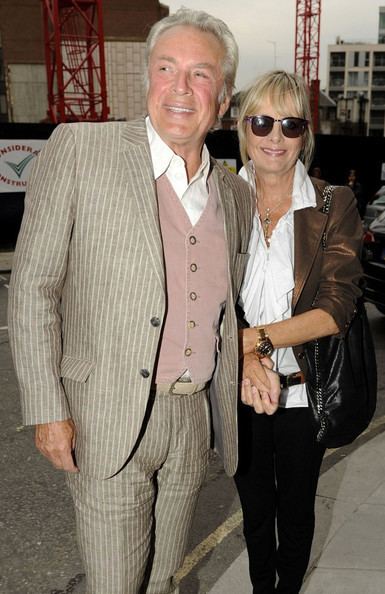 In 1976, Lawson and his first wife, Mondy, were divorced. He met actress Hayley Mills in 1975 when they performed in London's West End in A Touch of Spring; and the following year, they had a son, Jason. Lawson also became stepfather to Crispian Mills, Hayley's son with director Roy Boulting. During that time, he appeared alongside Hayley's father, Sir John Mills, in the film The Devil's Advocate (1977). The Lawson-Mills liaison ended in the early 1980s.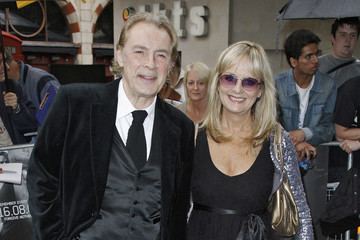 He met model Twiggy in 1984. In 1988, they both worked in the film Madame Sousatzka and were married on 23 September that year in Tony Walton's back yard in Sag Harbor, Long Island. The couple reside in West London, where Lawson looks after his wife's business affairs and her involvement with Littlewoods catalogue. Lawson and Twiggy also own a home in Southwold, Suffolk.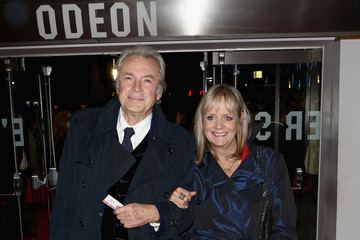 He adopted Twiggy's daughter Carly, who took his surname. Lawson has played an active role in his children's lives, including his nephew, club DJ Saul Dismont, who is the son of Lawson's sister and Bermuda politician Russell Dismont.
Stage appearances
Ivan Kaliayev, The Price of Justice, Mermaid Theatre, London, (1972).
A Touch of Spring, with Hayley Mills, Comedy Theatre, London's West End, (1975–78).
Aubrey Tanqueray, The Second Mrs. Tanqueray, Royal National Theatre (1981).
Louis Dubedat, The Doctor's Dilemma, Greenwich Theatre, London, 1981
Amnon, Yonadab, directed by Peter Hall, Royal National Theatre (1985).
Antonio, The Merchant of Venice in London's West End and on Broadway (1989).
Oberon, A Midsummer Night's Dream, produced by Adrian Noble, Royal Shakespeare Company, (1990).
Loveless, The Relapse, Royal Shakespeare Company, (1996).
Marc, Art, London's West End and UK Tour, (2002).
Lloyd, Noises Off, London's West End and on Broadway (2003).
Death and the Maiden, King's Head Theatre, London (2004).
Nicholas Nickleby, Chichester Festival Theatre, (2006).
Shoreditch Madonna, with Francesca Annis, Soho Theatre, (2006).
Messerschmann, Ring Round the Moon, Playhouse Theatre, London, (2008)
Directed
If Love Were All, (1999), opened off-Broadway at the Lucille Lortel Theatre with Twiggy as Gertrude Lawrence and Harry Groener as Noël Coward, written by Sheridan Morley & Leigh Lawson, directed by Leigh Lawson.
The Restaurant, New York
The Cherry Orchard, USA
Death and the Maiden, King's Head Theatre, Islington, (2004)
Jack and the Beanstalk, Pantomime, Brighton Theatre Royal, (2005), starring Twiggy
Filmography
Actor
2014
The Red Tent (TV Mini Series)
as
Laban
- Part 1 (2014) - Laban
2009
The Courageous Heart of Irena Sendler (TV Movie)
as
Rabbi Rozenfeld
2005
Silent Witness (TV Series)
as
Victor Alexander
- Double Dare: Part 2 (2007) - Victor Alexander
- Double Dare: Part 1 (2007) - Victor Alexander
- The Meaning of Death: Part 2 (2005) - Victor Alexander
- The Meaning of Death: Part 1 (2005) - Victor Alexander
2005
Silence Becomes You
as
Father
2005
Casanova
as
Mother's Lover / Tito
2004
Being Julia
as
Archie Dexter
2002
Heartbeat (TV Series)
as
Larry Prince
- Harmony (2002) - Larry Prince
2001
Absolutely Fabulous (TV Series)
as
Leigh Lawson
- Menopause (2001) - Leigh Lawson
2000
Back to the Secret Garden (TV Movie)
as
Sir Colin Craven
1998
An Unsuitable Job for a Woman (TV Series)
as
Andrew Hampson
- A Last Embrace (1998) - Andrew Hampson
1995
Stick with Me, Kid (TV Series)
as
Grant Logan
- Charity Chase (1995) - Grant Logan
- Cello, Goodbye (1995) - Grant Logan
- Damsel in This Dress (1995) - Grant Logan
- Don't Toy with Me (1995) - Grant Logan
- Return of the Morlwagget (1995) - Grant Logan
- Mayhem at the Woodruff Court (1995) - Grant Logan
- Man of a Couple Faces (1995) - Grant Logan
- Frame up (1995) - Grant Logan
- Every Cloud Has a Silver Lining (1995) - Grant Logan
- Detectives in Training (1995) - Grant Logan
- Stick with Me, Kid: Part 1 (1995) - Grant Logan
- Stick with Me, Kid: Part 2 (1995) - Grant Logan
- The Wrath of Rham - Grant Logan
1994
The Nanny (TV Series)
as
Lester
- Stop the Wedding, I Want to Get Off (1994) - Lester (as Leigh J. Lawson)
1993
The Legend of Prince Valiant (TV Series)
- The Gathering Storm (1993) - (voice, as Leigh J. Lawson)
1993
Coach (TV Series)
as
Daniel Carter-Dodd
- The Commercial: Part 2 (1993) - Daniel Carter-Dodd (as Leigh J. Lawson)
- The Commercial: Part 1 (1993) - Daniel Carter-Dodd (as Leigh J. Lawson)
1991
Kinsey (TV Series)
as
Neil Kinsey
- Conflicts of Interest (1992) - Neil Kinsey
- The Waste Watchers (1992) - Neil Kinsey
- Drop Shot (1992) - Neil Kinsey
- Heads and Tails (1992) - Neil Kinsey
- Comebacks (1992) - Neil Kinsey
- Wet Paint (1992) - Neil Kinsey
- It's Going to Be a Close Call, Kinsey (1991) - Neil Kinsey
- Kinsey's Such a Swine to Deal with Normally (1991) - Neil Kinsey
- What Sort of a Lawyer Are You, Mr. Kinsey? (1991) - Neil Kinsey
- The Authentic Voice- Little Miss Goosestep (1991) - Neil Kinsey
- And I Could Close You Down Tomorrow (1991) - Neil Kinsey
- I've Been Nutmegged, Done Up Like a Kipper (1991) - Neil Kinsey
1992
O Pioneers! (TV Movie)
as
Frank
1992
Battling for Baby (TV Movie)
as
Allen
1990
Dark Avenger (TV Movie)
as
Judge Paul Cain / The Dark Avenger
1989
Voice of the Heart (TV Movie)
as
Terence Ogden
1988
Madame Sousatzka
as
Ronnie Blum
1988
Tears in the Rain (TV Movie)
as
Hamdan al Dubai
1988
Deadline: Madrid (TV Movie)
1988
The Ray Bradbury Theater (TV Series)
as
David Leiber
- The Small Assassin (1988) - David Leiber
1987
Queenie (TV Mini Series)
as
Uncle Morgan
- Episode #1.2 (1987) - Uncle Morgan
- Episode #1.1 (1987) - Uncle Morgan
1984
Travelling Man (TV Series)
as
Lomax
- Last Lap (1985) - Lomax
- Blow-Up (1985) - Lomax
- On the Hook (1985) - Lomax
- Hustler (1985) - Lomax
- The Quiet Chapter (1985) - Lomax
- Weekend (1985) - Lomax
- A Token Attempt (1985) - Lomax
- Sudden Death (1984) - Lomax
- Moving On (1984) - Lomax
- Grasser (1984) - Lomax
- The Watcher (1984) - Lomax
- The Collector (1984) - Lomax
- First Leg (1984) - Lomax
1984
Fox Mystery Theater (TV Series)
as
Paul Taylor
- Black Carrion (1984) - Paul Taylor
1984
Sword of the Valiant
as
Humphrey
1984
Journey into the Shadows: Portrait of Gwen John 1876-1939 (TV Movie)
as
Augustus John
1984
Lace (TV Mini Series)
as
Count Charles de Chazalle
- Episode #1.2 (1984) - Count Charles de Chazalle
- Episode #1.1 (1984) - Count Charles de Chazalle
1983
The Captain's Doll (TV Movie)
as
Freddie Packard
1982
Murder Is Easy (TV Movie)
as
Jimmy Lorrimer
1981
Tristan and Isolde
as
Mark
1980
Hammer House of Horror (TV Series)
as
Graham
- Charlie Boy (1980) - Graham
1980
Why Didn't They Ask Evans? (TV Movie)
as
Roger Bassington-ffrench
1979
Tess
as
Alec d'Urberville
1978
Disraeli: Portrait of a Romantic (TV Mini Series)
as
Count Alfred D'Orsay
- Mary Anne (1978) - Count Alfred D'Orsay
- Dizzy (1978) - Count Alfred D'Orsay
1977
Golden Rendezvous
as
Tony Cerdan
1977
Des Teufels Advokat
as
Capt. James Black / Giacomo Nerone
1976
The Duchess of Duke Street (TV Series)
as
Baron Paul Oppendorf
- For Love or Money (1976) - Baron Paul Oppendorf
1976
Space: 1999 (TV Series)
as
Zarl
- One Moment of Humanity (1976) - Zarl
1975
The Tiger Lily
as
Michael
1975
Love Among the Ruins (TV Movie)
as
Alfred Pratt
1974
It's Not the Size That Counts
as
Percy Edward Anthony
1974
Thriller (TV Series)
as
Larry Turner
- Murder Is a One-Act Play (1974) - Larry Turner
1974
QB VII (TV Mini Series)
as
Dicks
- Part Three (1974) - Dicks
1973
The Song of Songs (TV Series)
as
August Kellerman
- Episode #1.5 (1973) - August Kellerman
- Episode #1.4 (1973) - August Kellerman
- Episode #1.3 (1973) - August Kellerman
1972
The Adventures of Black Beauty (TV Series)
as
Peter Stockman
- The Viking Helmet: Part 2 (1972) - Peter Stockman
- The Viking Helmet: Part 1 (1972) - Peter Stockman
1972
Late Night Theatre (TV Series)
as
Gavin Angus
- Trapped: Chez Madame Thompson (1972) - Gavin Angus
1972
Brother Sun, Sister Moon
as
Bernardo
1970
The Adventures of Don Quick (TV Series)
as
Oleander
- Paradise Destruct (1970) - Oleander
1970
Big Brother (TV Mini Series)
as
Aneurin Smith
- The Eleventh Commandment (1970) - Aneurin Smith
1969
Scene (TV Series)
as
Robin Tarrant
- Two-Way Traffic (1969) - Robin Tarrant
1969
The Wednesday Play (TV Series)
as
In Wales
- Blodwen, Home from Rachel's Marriage (1969) - In Wales
1969
BBC Play of the Month (TV Series)
as
Slaves, Citizens and Soldiers
- Julius Caesar (1969) - Slaves, Citizens and Soldiers
Self
2007
Il était une fois... (TV Mini Series documentary)
as
Self
- Tess (2007) - Self
2006
The King's Head: A Maverick in London (Video documentary)
as
Self
2004
'Tess': From Novel to Screen (Video documentary short)
as
Self
2004
'Tess': The Experience (Video documentary short)
as
Self
2004
Filming 'Tess' (Video documentary short)
as
Self
2002
An Audience with Lulu (TV Special)
as
Self - Audience Member
1999
The Annual Film Society of Lincoln Center Honors Mike Nichols (TV Special)
as
Self
1997
Light Lunch (TV Series)
as
Self
- Twiggy and Heaven Leigh (1997) - Self
1992
The 9th Annual American Cinema Awards (TV Special)
as
Self
1991
The Annual National Convention of Christians and Jews (TV Special)
as
Self
1988
Wogan (TV Series)
as
Self
- Episode #8.143 (1988) - Self
1988
The 1988 Annual Women in Film Awards (TV Special)
as
Self
1981
The 38th Annual Golden Globe Awards (TV Special)
as
Self
References
Leigh Lawson Wikipedia
(Text) CC BY-SA