Leigh Canham is a British scientist who has pioneered the optoelectronic and biomedical applications of porous silicon.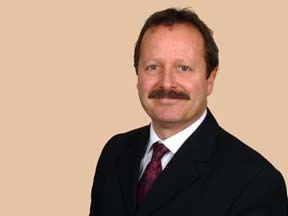 Leigh Canham graduated from University College London in 1979 with a BSc in Physics and completed his PhD at King's College London in 1983.
His early work in this area took place at the Royal Signals and Radar Establishment in Malvern, Worcestershire. Canham and his colleagues showed that electrochemically etched silicon could be made porous. This porous material could emit visible light when a current was passed through it (electroluminescence). Later the group demonstrated the biocompatibility of porous silicon.
Canham now works as Chief Scientific Officer of psiMedica (part of pSiVida). According to the pSiVida web site, Canham is the most cited author on porous silicon. In a study of most cited physicists up to 1997 Canham ranked at 771.