Name

Leela Nambudiripad





Role

Author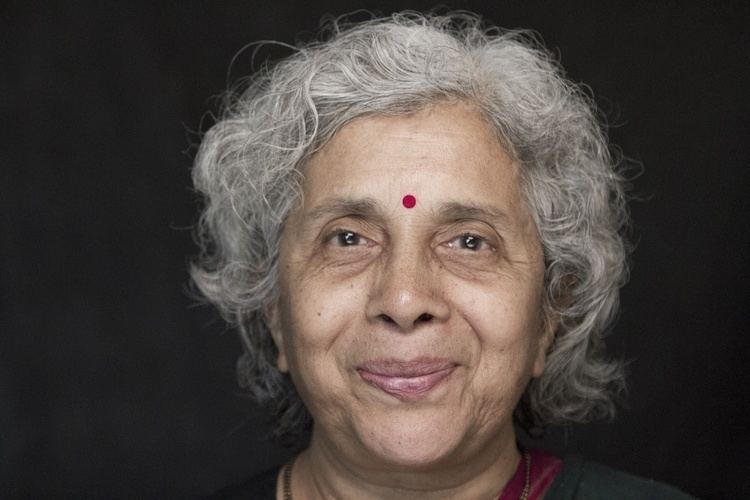 Leela Nambudiripad under the pen name of Sumangala, is a popular author of children's literature in Malayalam.
Contents
Biography
She was born on 16 May 1934 as the eldest daughter of eminent Sanskrit scholars O M C Narayanan Nambudiripad and Uma Antharjanam in Vellinezhi (Palakkad District, Kerala, India). Sumangala has been a prolific writer of books for children over the past 40 years.
Fondly referred to as the Enid Blyton of Malayalam, Sumangala has penned 37 books of which 23 are for children. Her most celebrated works include Mithayippoti, Neypaayasam, Manchaatikkuru, Kurinjiyum Koottukaarum, Ee Kattha Kettittundo, Nadodi Cholkathakal, Rahasyam and Kudamanikal. Perhaps her most famous work is a translation into Malayalam of the Panchatantra. Sumangala has also translated the Valmiki Ramayanam into Malayalam from Sanskrit. Another important literary work of hers is the compilation of Pacha Malayala Nikhandu. Sumangala is the recipient of many awards including the Kerala Sahitya Akademi Award for the best work in children's literature (in 1979) and the Bala Sahitya Institute award for Lifelong contribution towards children's literature (in 1999). She has written a song for a Malayalam film Chenda.
She was married to Desamangalam Ashtamurthy Nambudripad (he died in 2014) and has three children - Dr. Usha Nambudripad, D Narayanan and D Ashtamurthy. As Leela Nambudripad, she has served in the Public Relations Department of Kerala Kalamandalam for 22 years. Sumangala resides in the town of Wadakkancheri in Thrissur District.
Works
1. Panchathanthram by Vishnusharma - A Translation 2. Thaththa Paranja Kathakal 3. Pachcha Malayalam Dictionary 2 Parts 4. Kurinjiyum Koottukaarum 5. Neypayasam (Received Kerala Government's Ministry of Social Development Award) 6. Thankakingini 7. Manjadikuru 8. Mithayi Pothi (Received Kerala Sahitya Academy's Sri Padmanabha Swamy Award for Children's Literature) 9. Muththu Sanji
She has also written a book called "Kerala Kalamandalam History".
References
Leela Nambudiripad Wikipedia
(Text) CC BY-SA