Full Name

Lee Hyuk-soo




Name

Lee Soo-hyuk




Occupation

Model, Actor




Role

Model




Years active

2006-present




Height

1.84 m




Agent

Star J Entertainment










Born

May 31, 1988 (age 35) (

1988-05-31

) Gwacheon, Gyeonggi Province, South Korea


Movies

Runway Cop, Horror Stories 2, The Boy from Ipanema, My Boss, My Teacher




TV shows

Scholar Who Walks the Night, High School King of S, Valid Love, Style Log, What's Up?


Similar People

Lee Joon‑gi, Hong Jong‑Hyun, Lee Yu‑bi, Kim So‑eun, Kim Young‑kwang




Profiles




Instagram
[FMV] LEE SOO HYUK EDIT l try not to fall for him
Lee Soo-hyuk (Hangul: 이수혁; born Lee Hyuk-soo on May 31, 1988) is a South Korean model and actor.
Contents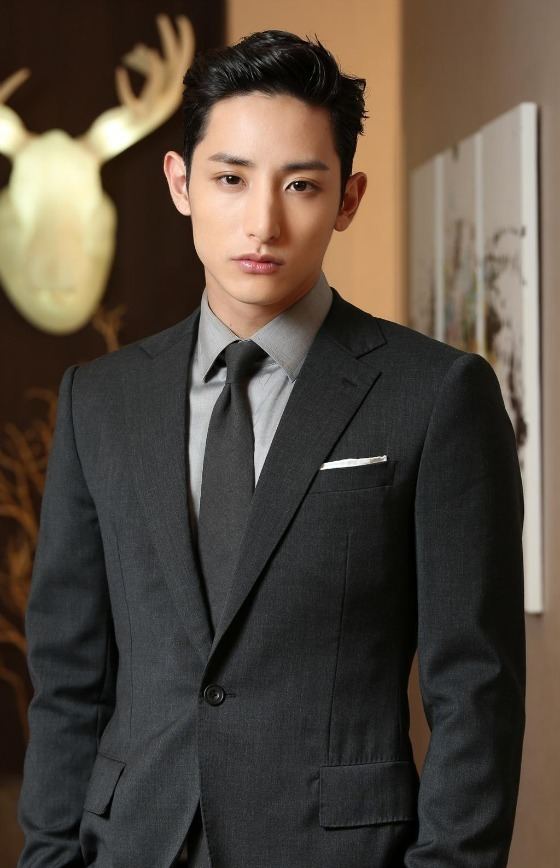 [EngSub] 150408 SBS One Night of TV Entertainment E502 - Lee Soohyuk cut
Career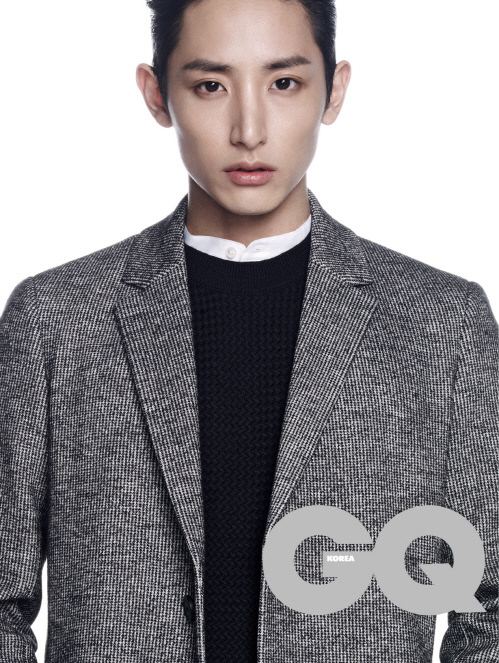 Born Lee Hyuk-soo, he debuted as a model in designer Jung Wook-jun's Lone Costume fashion show in 2006. He walked down the runways of the nation's famous fashion brands including General Idea and Song Zio, and did cover shoots for several renowned fashion magazines such as GQ, Bazaar and Elle. After appearing in music videos of girl groups Gavy NJ and 2NE1 in 2009 and 2010, he expanded his career into acting. Using the stage name Lee Soo-hyuk, his credits include the television series White Christmas (KBS2, 2011), Deep Rooted Tree (SBS, 2011), and Vampire Idol (MBN, 2011-2012). He also appeared in the films The Boy from Ipanema (2010), Runway Cop (2012), and Horror Stories 2 (2013).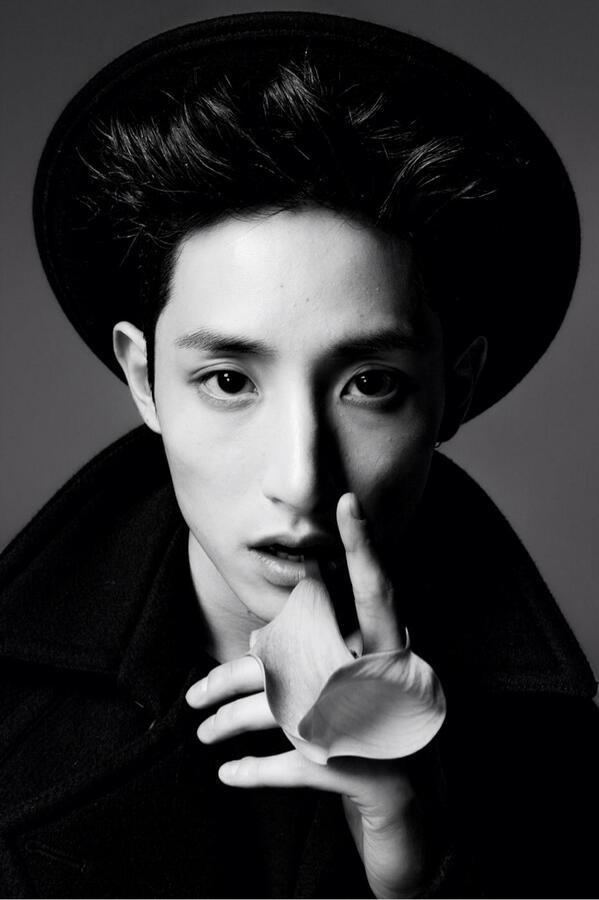 Lee was mentioned in the online fashion magazine Style Minutes as one of the "13 Top Breakout New Male Faces" during the 2013 Fall/Winter London and Paris fashion weeks.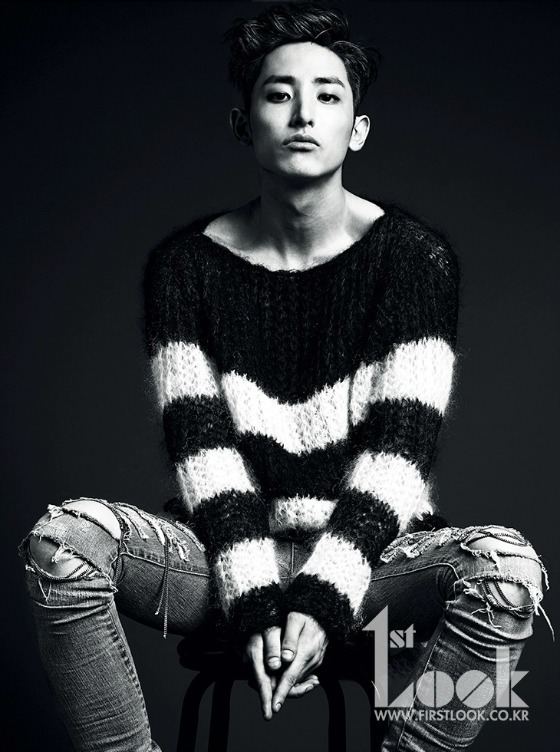 In 2014, Lee signed with Star J Entertainment, leaving his former agency SidusHQ. He then starred as the second male lead in the cable romantic comedy series High School King of Savvy and Valid Love (both from tvN). In 2015, Lee was cast in the period vampire romance Scholar Who Walks the Night, based on the webtoon of the same title.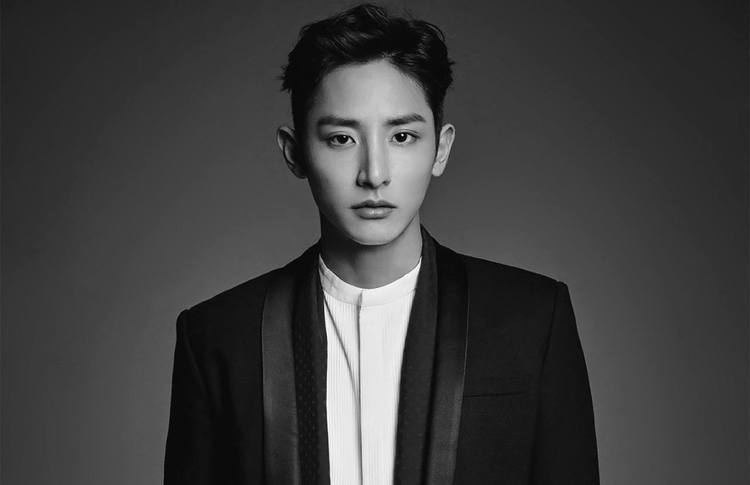 In 2016, Lee played secondary roles in OCN's espionage drama Neighborhood Hero, MBC's romantic comedies Lucky Romance and Sweet Stranger and Me.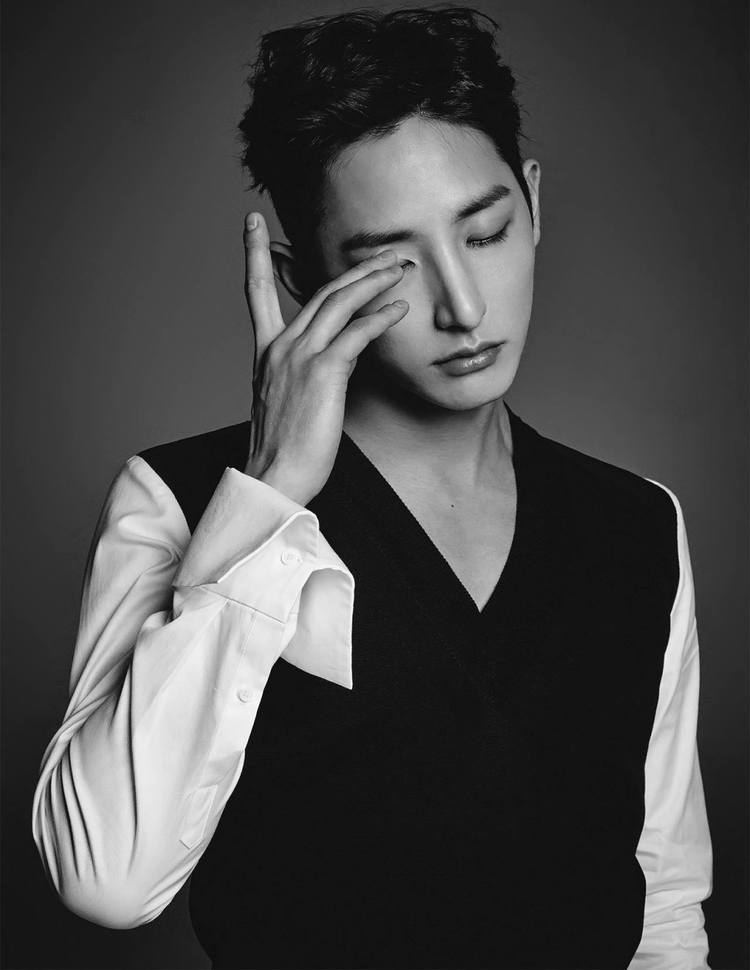 In March 2017, Lee joined YG Entertainment.
On August 10, 2017 Lee began his mandatory military service. After the basic military training he will continue his service as a public service officer for two years.
Filmography
Actor
2022
Tomorrow (TV Series)
as
Park Joong-gil
- Threads of Fate (2022) - Park Joong-gil
- Circus (2022) - Park Joong-gil
- Wind Flower (2022) - Park Joong-gil
- Spring (2022) - Park Joong-gil
- West Sky 2 (2022) - Park Joong-gil
- West Sky 1 (2022) - Park Joong-gil
- Breath (2022) - Park Joong-gil
- Someday, Because of You (2022) - Park Joong-gil
- Broker (2022) - Park Joong-gil
- A Prison Without Bars (2022) - Park Joong-gil
- A Soul Becomes a Star (2022) - Park Joong-gil
- Tree 2 (2022) - Park Joong-gil
- Forest of Time 2 & Tree 1 (2022) - Park Joong-gil
- Forest of Time 1 (2022) - Park Joong-gil
- Fallen Flower 2 (2022) - Park Joong-gil
- Fallen Flower 1 (2022) - Park Joong-gil
2021
Doom at Your Service (TV Series)
as
Cha Joo Ik
- I Knew You Would Come (2021) - Cha Joo Ik
- And Then He Was Gone (2021) - Cha Joo Ik
- Now What? (2021) - Cha Joo Ik
- Why Would She Do That? (2021) - Cha Joo Ik
- How to Love Myul Mang (2021) - Cha Joo Ik
- Living Together with Myul Mang (2021) - Cha Joo Ik
- Hold My Hand (2021) - Cha Joo Ik
- I'm Really Dying (2021) - Cha Joo Ik
2021
Hello, Me! (TV Series)
as
Police officer
- Episode #1.1 (2021) - Police officer
2020
Handmade Love (TV Mini Series)
as
Woven
- Final Episode (2021) - Woven
- Episode (2021) - Woven
- Episode (2020) - Woven
- Episode (2020) - Woven
- Episode (2020) - Woven
- Episode (2020) - Woven
- Episode (2020) - Woven
- Episode (2020) - Woven
2020
Born Again (TV Series)
as
Cha Hyeong-Bin / Kim Soo-Hyeok
2020
Birds of a Feather (TV Series)
2017
I'm Sorry, I Love You (TV Mini Series)
- Episode #1.10 (2017)
- Episode #1.9 (2017)
- Episode #1.8 (2017)
- Episode #1.7 (2017)
- Episode #1.6 (2017)
- Episode #1.5 (2017)
- Episode #1.4 (2017)
- Episode #1.3 (2017)
- Episode #1.2 (2017)
- Episode #1.1 (2017)
2016
The Man Living in Our House (TV Series)
as
Kwon Duk-bong
2016
Lucky Romance (TV Series)
as
Choi Gun-wook
2016
Local Hero (TV Series)
as
Choi Chan-Gyoo
2015
The Scholar Who Walks the Night (TV Series)
as
Vampire Gwi
2014
Valid Love (TV Series)
as
Kim Joon
2014
High School King of Savvy (TV Series)
as
Yoo Jin-woo
2013
Don't Look Back: The Legend of Orpheus (TV Series)
as
Kim Soo Hyun
2013
2NE1: Falling in Love (Music Video)
as
Cameo
2013
Mu-seo-un Iyagi 2
as
Sung-kyun (segment "The Cliff")
2011
Vampire Idol (TV Series)
as
Mukadil Kejua / Soo Hyuk / Soo-hyuk
- Protect the Boss (2012) - Soo-hyuk / Mukadil Kejua
- Happy Prince (2012) - Soo-hyuk / Mukadil Kejua
- Curse of the Red Moon (2012) - Soo-hyuk / Mukadil Kejua
- Musoyu (2012) - Soo-hyuk / Mukadil Kejua
- Chores (2012) - Soo-hyuk / Mukadil Kejua
- Command (2012) - Soo-hyuk / Mukadil Kejua
- Soulmate (2012) - Soo-hyuk / Mukadil Kejua
- Yoo-bi's Face (2012) - Soo-hyuk / Mukadil Kejua
- Doghole (2012) - Soo-hyuk / Mukadil Kejua
- Bad Tree Root (2012) - Soo-hyuk / Mukadil Kejua
- I Love You, Dad (2012) - Soo-hyuk / Mukadil Kejua
- Dong-yub's Son (2012) - Soo-hyuk / Mukadil Kejua
- Fashion King (2012) - Soo-hyuk / Mukadil Kejua
- Chaebol's Daughter (2012) - Soo-hyuk / Mukadil Kejua
- The Maid (2012) - Soo-hyuk / Mukadil Kejua
- Get Rid of the Hoodie! (2011) - Soo-hyuk / Mukadil Kejua
- Do You Know the Girl Behind Rabbit's Mask? (2011) - Soo-hyuk / Mukadil Kejua
- What Comes Out from the Colon (2011) - Soo-hyuk / Mukadil Kejua
- Vampire Jean Valjean (2011) - Soo-hyuk / Mukadil Kejua
- Secrets of Santa Claus (2011) - Soo-hyuk / Mukadil Kejua
- Brand New Experience (2011) - Soo-hyuk / Mukadil Kejua
- The Promise of the Millennium (2011) - Soo-hyuk / Mukadil Kejua
- Multiple Blood Clots (2011) - Soo-hyuk / Mukadil Kejua
- Immortal Beloved (2011) - Soo-hyuk / Mukadil Kejua
- Kiss Kiss (2011) - Soo-hyuk / Mukadil Kejua
- TaeChiiTaeChiiOop's Secret (2011) - Soo-hyuk / Mukadil Kejua
- Looking for the Lost Baba (2011) - Soo-hyuk / Mukadil Kejua
- The Vampire Who Loved Korean Wave (2011) - Soo-hyuk / Mukadil Kejua
2012
EXID: Whoz That Girl (Music Video)
as
Soo-hyuk Lee
2011
Tree with Deep Roots (TV Series)
as
Yoon Pyung
2011
What's Up? (TV Series)
as
Lee Soo Bin
2011
White Christmas (TV Mini Series)
as
Yoon Su / Gabriel
- Are Monsters Born, or Created? (2011) - Yoon Su / Gabriel
- On the Edge (2011) - Yoon Su / Gabriel
- Fate Does Not Distinguish Between Good or Bad (2011) - Yoon Su / Gabriel
- Lion Waiting at the River Bed (2011) - Yoon Su / Gabriel
- Two Facing Mirrors (2011) - Yoon Su / Gabriel
- What Does a Young Boy Meet as He Strays from the Clear Road? (2011) - Yoon Su / Gabriel
- Penance, Even Though We're Already Too Late (2011) - Yoon Su / Gabriel
- The Devil Himself Can't Open the Door (2011) - Yoon Su / Gabriel
2010
2NE1: It Hurts (Slow) (Music Video)
as
Man
2010
The Boy from Ipanema
as
Boy
Soundtrack
2012
Vampire Idol (TV Series) (performer - 1 episode)
- Protect the Boss (2012) - (performer: "The Lion Sleeps Tonight")
Self
2013
Mnet Asian Music Awards (TV Series)
as
Self - Presenter
- 2019 Mnet Asian Music Awards (2019) - Self - Presenter
- 2016 Mnet Asian Music Awards (2016) - Self - Presenter
- 2013 Mnet Asian Music Awards (2013) - Self - Presenter
2014
We Got Married (TV Series)
as
Self
- Episode #1.224 (2014) - Self
2013
Style Log (TV Series)
as
Self / Host
- Episode #1.9 (2013) - Self / Host
- Episode #1.8 (2013) - Self / Host
- Episode #1.7 (2013) - Self / Host
- Episode #1.6 (2013) - Self / Host
- Episode #1.5 (2013) - Self / Host
- Episode #1.4 (2013) - Self / Host
- Episode #1.3 (2013) - Self / Host
- Episode #1.2 (2013) - Self / Host
- Episode #1.1 (2013) - Self / Host
2013
Annyeonghaseyo (TV Series)
as
Self
- Episode #1.116 (2013) - Self
2012
Banjiui Jewang (TV Special)
as
Self
References
Lee Soo-hyuk Wikipedia
(Text) CC BY-SA