Lee Sheng-mu (traditional Chinese: 李勝木; simplified Chinese: 李胜木; pinyin: Lǐ Shèngmù; born 3 October 1986 in Taipei) is a Taiwanese badminton player from the Taiwan Cooperative Bank club. He competed at the 2010 and 2014 Asian Games, and the 2012 and 2016 Summer Olympics.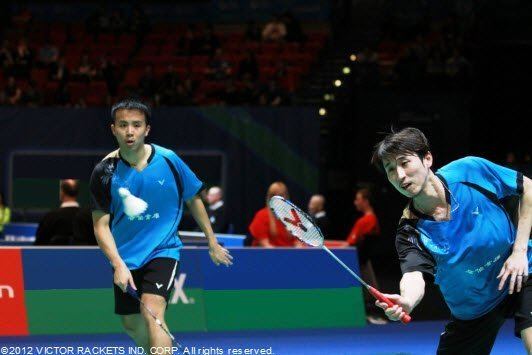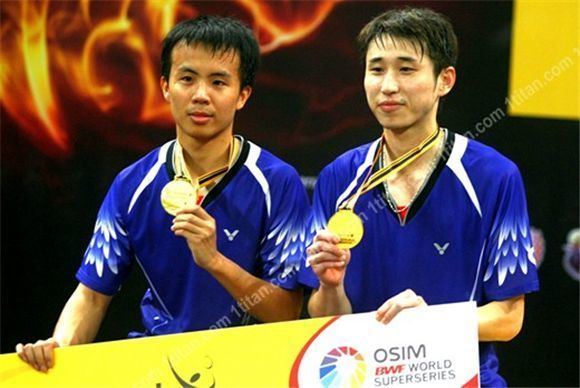 Lee Sheng-mu's elite career began in the 2009 badminton season when he reached the semifinals of the 2009 Korea Open Super Series in the men's doubles with Fang Chieh-min. The pair continued their success in 2010 with victories at the 2010 Singapore Super Series and the 2010 Indonesia Super Series. He and Fang reached the quarterfinals of the 2012 Summer Olympics losing to Mathias Boe and Carsten Mogensen of Denmark. After London 2012, Lee was no longer playing with Fang Chieh-min. Instead, he was partnered with Tsai Chia-hsin. Together they reached a top ranking of 3, after reaching the finals of the 2014 Australian Open and 2014 Singapore Open. They were consistent semi-finalists and quarter-finalists at various Super Series Events. Together they represented Chinese Taipei in the 2016 Rio Olympics, where they failed to progress out of the group stage. Lee is also partnered with Chien Yu-chin in mixed doubles. Their top result came in 2010 when they reached the semifinals of the 2010 Paris World Championships and won the bronze medal.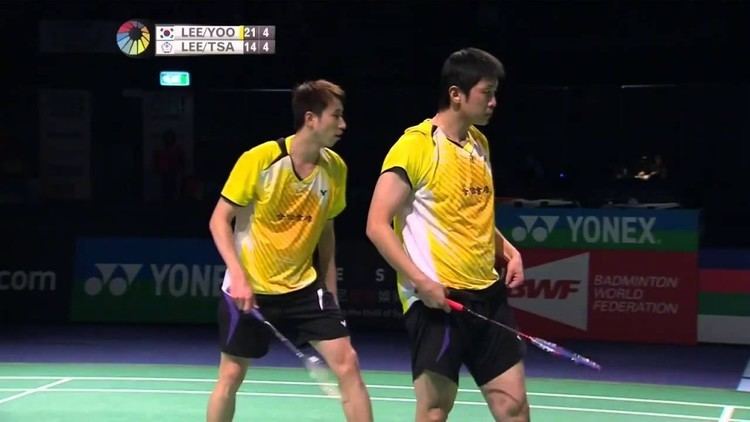 Mixed Doubles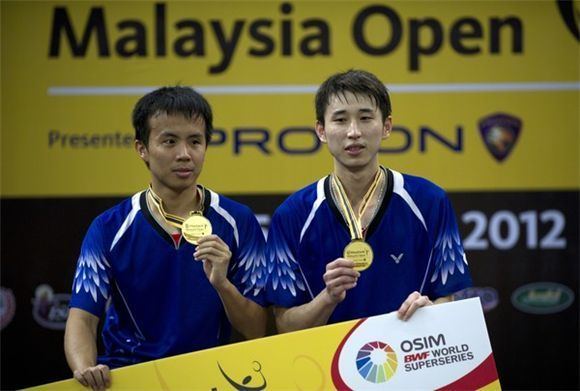 Men's Doubles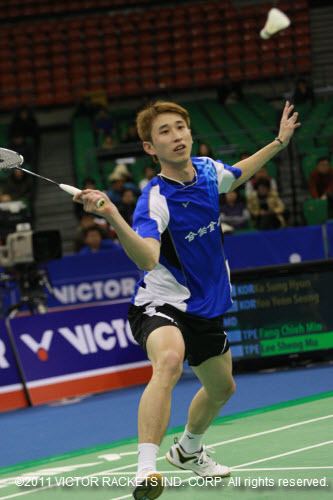 Men's Doubles
Mixed Doubles
Men's doubles
Mixed doubles
The BWF Superseries has two levels: Superseries and Superseries Premier. A season of Superseries features twelve tournaments around the world, introduced in 2011, with successful players invited to the Superseries Finals held at the year end.
Men's Doubles
BWF Superseries Finals tournament
BWF Superseries Premier tournament
BWF Superseries tournament
The BWF Grand Prix has two levels: Grand Prix and Grand Prix Gold. It is a series of badminton tournaments, sanctioned by the Badminton World Federation (BWF) since 2007.
Men's Doubles
Mixed Doubles
BWF Grand Prix Gold tournament
BWF Grand Prix tournament
Men's Doubles results with Fang Chieh-min against Super Series finalists, Worlds Semi-finalists, and Olympic quarterfinalists.