Covid-19
Lazar Poptrajkov




1903




Poet





Lazar Poptraykov (Bulgarian: Лазар Поптрайков) (10 April 1878–October 1903) was a Bulgarian revolutionary (komitadji) and poet. He was one of the leaders of the Internal Macedonian-Adrianople Revolutionary Organization (IMARO) in the region of Kastoria (Kostur) during the Ilinden Uprising. He is considered a Macedonian in the Republic of Macedonia.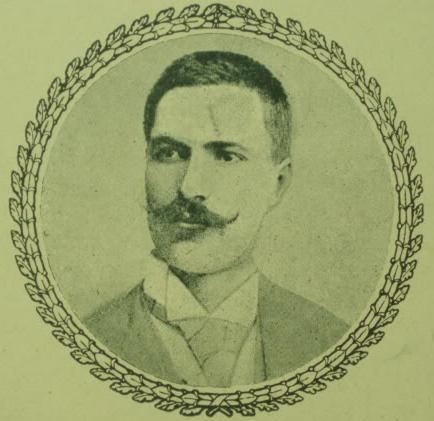 Lazar Poptraykov was born in Dambeni, Ottoman Empire (now Dendrohori, Greece) on 10 April 1878. He studied at the local village school before moving to the junior high school in Kostur and subsequently to the Bulgarian Exarchate's Men's high schools in Bitola and the Bulgarian Men's High School of Thessaloniki. In Thessaloniki, one of his teachers was Pere Toshev. Poptraykov joined IMARO as early as 1895, inspired by Dame Gruev. He finished high school in 1898, though he had started touring the Kastoria region to promote the work of IMARO two years earlier, in 1896.
Poptraykov was one of the founders of the Kastoria branch of IMARO. On 21 June 1903 he wrote a poem titled Lokvata and Vinyari (Bulgarian: Локвата и Виняри) to commemorate the battle of Lokvata between Bulgarians and Ottoman troops in Dendrohori during the Ilinden Uprising. His poem had large impact on the national identification of the villagers of Dendrohori whose allegiance to the Bulgarian Exarchate increased during the following years. Poptraykov was arrested by Ottoman authorities and imprisoned in Korçë along with fellow revolutionaries Manol Rozov, Maslina Grancharova, and Pavel Christov. Poptraykov died at the start of the Macedonian Struggle when he was assassinated by Konstantinos Christou who was acting under orders by Germanos Karavangelis, bishop of Kastoria. Later Poptraykov's head was delivered to Kravangelis who took a picture of the head on his desk.
Лазар Поптрайков - "Възстанието в Костурско; от 20 юлий до 30 август вкл.", публикувано в "Бюлетин на в. Автономия; Задграничен лист на Вътрешната македоно-одринска организация", брой 44-47, София, 1903 година Report about the Ilinden uprising written by Lazar Poptraykov, Vasil Chakalarov, Manol Rozov, Pando Klyashev and Mihail Nikolov
Lazar Poptraykov Wikipedia