Laurie Cabot (born March 6, 1933) is an American Witchcraft high priestess, one of the most high-profile witches in the world, one of the first people to popularize Witchcraft in the United States, and the author of several books.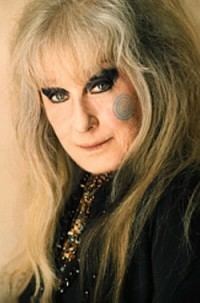 She founded the Cabot Tradition of the Science of Witchcraft and the Witches' League for Public Awareness to defend the civil rights of witches everywhere.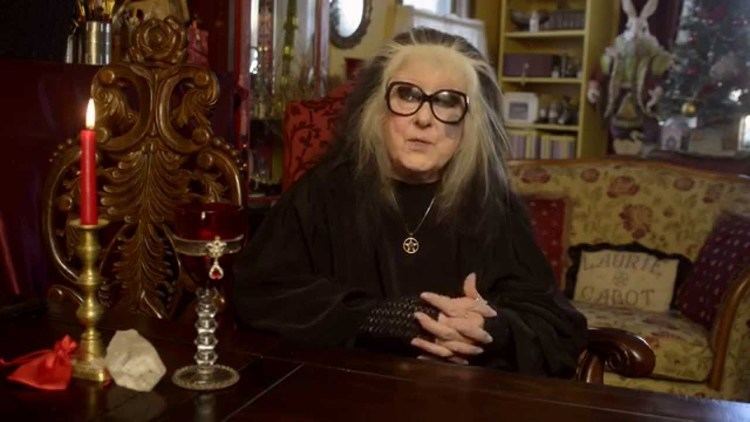 In the 1970s she was declared the "Official Witch of Salem, Massachusetts" by Governor Michael Dukakis to honor her work with special needs children.
She continues to reside in Salem, where she owned a shop called The Cat, the Crow, and the Crown, which closed in early 2012 after 40 years. Cabot claims to be related to the prominent Boston Brahmin Cabot family. She is a part of Salem lore, and a local celebrity in that city and throughout the Massachusetts North Shore.
Laurie Cabot was born Mercedes Elizabeth Kearsey. She grew up in California and came east to New England as a teenager. She maintains that her interest in the occult began in childhood. She developed this interest in Boston through time she spent as a young woman in the halls of the Boston Public Library.
During the 1950s Cabot worked as a dancer in a Boston nightclub called "The Latin Quarter" owned by Lou Walters, the father of TV journalist Barbara Walters. Cabot was asked by Mr. Walters to open his Las Vegas Latin Quarter, but she declined.
Cabot married and divorced twice, with each marriage producing a daughter, Jody Cabot (b. 1963) and Penny Cabot (b. 1965), respectively. Cabot chose to raise her daughters as Witches, and she began appearing in black robes and black eye-makeup in her everyday life. She identifies herself as a Witch, but not as a follower of the modern Wiccan religion, because she practiced Witchcraft before Wicca became a popular movement. The kind of Witchcraft that she practices focuses on the Art and Science of Witchcraft. Many of Laurie Cabot's lectures focus on energy, rather than on religious particulars, thus making her brand of the Craft Traditional Witchcraft.
In 1970 TV's sitcom Bewitched visited Salem for a series of episodes with location filming. Laurie Cabot opened the town's first "Witch shop" in Salem in 1971, which became a tourist destination thanks to the national TV exposure.
Cabot was featured prominently in Season 5 of the science/documentary series In Search of..., hosted by Leonard Nimoy, in Episode 13: "Salem Witches", originally aired 13 December 1980. The episode spent much time on Cabot's activities as a leader in the local community of witches in Salem.
Cabot's shop sold herbs, jewelry, Tarot decks, and other items used in witchcraft. She later relocated her shop to an old gambrel-roofed house on Essex Street. This new shop was named "Crow Haven Corner". The physical store is still open, though it is no longer owned or managed by any member of the Cabot family (formerly, her eldest daughter Jody owned and ran it). Cabot's final shop in Salem, The Cat, The Crow and the Crown on Pickering Wharf, later renamed The Official Witch Shoppe, closed its doors in February 2012. Cabot still maintains an online shop with the same name that is frequently patronized, and it is an important resource for many witches. She is also well known for her businesses, lectures and books. Cabot was a guest on both "The Oprah Winfrey Show" and on Phil Donahue's talk shows in the late 1980s.
In March 2008, Cabot celebrated her 75th birthday at a surprise birthday party attended by hundreds of witches, including Sully Erna of the band Godsmack, for whom Cabot had appeared in the band's "Voodoo" music video shot at Hammond Castle.
Cabot is also known for her sometimes controversial behavior. There was a legal situation in the mid 1990s in which Cabot allegedly threatened local real estate agent, Janet Andrews, with her gun. Cabot denied that she had ever acted in such a manner and upon further investigation all charges against Cabot were dismissed and she still retains a gun permit.
She garnered more notoriety in 2004 when Salem Police came to her home in order to remove her adolescent grandson over a custody issue between Jody Cabot and her former husband. Both incidents were covered by the local and national press and they were even featured on CNN. A policeman claimed that during the incident Cabot ordered him to look into her eyes, telling him that he was cursed once he did. Cabot denies that she ever cursed the policeman, stating "I say it is a curse when you do bad things."
Jody Cabot was dismissed after being accused of stealing money from her mother and all ties between them were severed.
Penny Cabot is currently Laurie's partner in running their business interests.
The Power of the Witch: The Earth, the Moon, and the Magical Path to Enlightenment (1990)
Love Magic (with Tim Cowan) (1992)
Celebrate the Earth: A Year of Holidays in the Pagan Tradition (1994).
The Witch in Every Woman: Reawakening the Magical Nature of the Feminine to Heal, Protect, Create, and Empower (1997)
Laurie Cabot's Book of Shadows by Laurie Cabot (Author), Penny Cabot (Author), Christopher Penczak (Author) (October 29, 2015)
Laurie Cabot's Book of Spells & Enchantments by Laurie Cabot (Author), Penny Cabot (Author), Christopher Penczak (Author)