Name

Lauren Barrett Summer




Born

August 10, 1994 ( Age 26 ) (

1994-08-10

)

Apopka, Florida, USA

Occupation

Model , Instagram Star, and Social Media Personality.

Body Measurements

38-24-34.

Boyfriend

Assad-Lawrence Hadi Shalhoub
Lauren Summer Barrett is an Instagram model who also happens to be a brand executive in the magazine Shagmag. Passionate about modelling since her childhood, she got her first breakthrough in April 2017 when she was featured in playboy. She is best known for flashing her breasts at the Major League Baseball World Series along with her compatriots Julia Rose and Kayla Lauren as an act of breast cancer awareness for generating charity.
Contents
As of 2020, she is one of the most popular models on Instagram with around 1.5 million followers. She is affiliated to Julia Rose, who is the founder of the publication Shagmag, having a magazine of the same name. It is the same organisation for which Lauren is a brand executive.
Facts
• Lauren Summer owns a private Patreon page that displays explicit photo content, primarily photos that promote nudity. There are lots of video content available on the website as well. One can opt for either the gold membership for the site, which costs $150 or the silver membership that costs $20.
• She is dating another model, Assad-Lawrence Hadi Shalhoub, who hails from Florida. Apparently, she is pleased in her stable relationship, which has prevailed for three years. Assad is a native of Florida. He grew up in Vero Beach, and thereby shifted to Los Angeles to pursue his modelling career.
• She is a big fan of video games. Often on her twitter feed and her Instagram stories, she posts her videos and snaps of her completely engrossed in playing video games. Her favourite video game happens to be
Zelda: Breath of the Wild
. Her fans who are interested in video games follow her stories keenly. Several times, she has also invited her fans publicly to join her for video gaming sessions. She's also a fan of
Mario Kart
• She regularly preaches about maintaining a positive body and is against censorship of her posts.
• Her Favourite actors are Ryan Gosling & Jennifer Lawrence.
• She loves Continental Cuisine
Early Life
Born in Florida, Lauren Summer has always stated her residence majorly in these two places- Florida and Los Angeles; currently residing in the latter.
Since her childhood, she was a fan of Jennifer Lawrence. She wanted to pursue modelling in her career, and she worked hard for it.
She used to watch lots of fashion shows on television and get inspired by the ways the models used to walk on ramp. When she was just seven years old, she decided to join the fashion world, eventually becoming a model.
Personal Life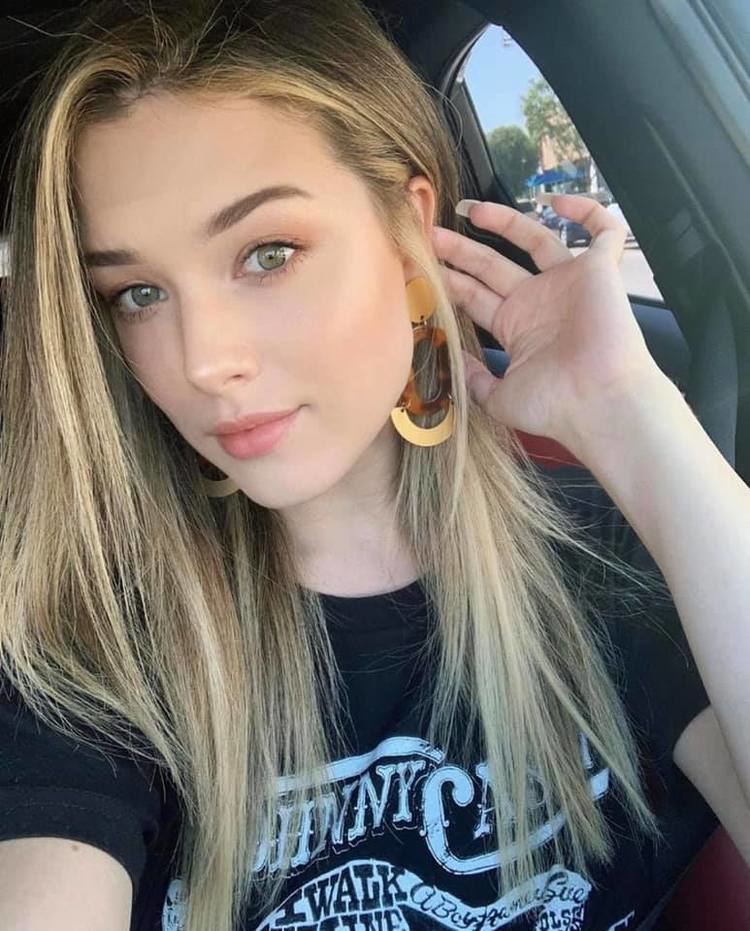 Born on 11th of August, 1994, Lauren Summer, or Lauren Summer Barrett is an Irish-American model who is famous on Instagram as a playboy model.
She was born in
Apopka, Florida
, to a Christian family. She is the only child of her parents, not having a sibling of her own. She is a graduate with a Bachelor's degree.
She has over 2.5 million followers across all social platforms, viz; Facebook, Twitter and Instagram. Thereby, she entertains her fans by uploading photos in lingerie and other hot pictures.Slowly & Steadily she became popular.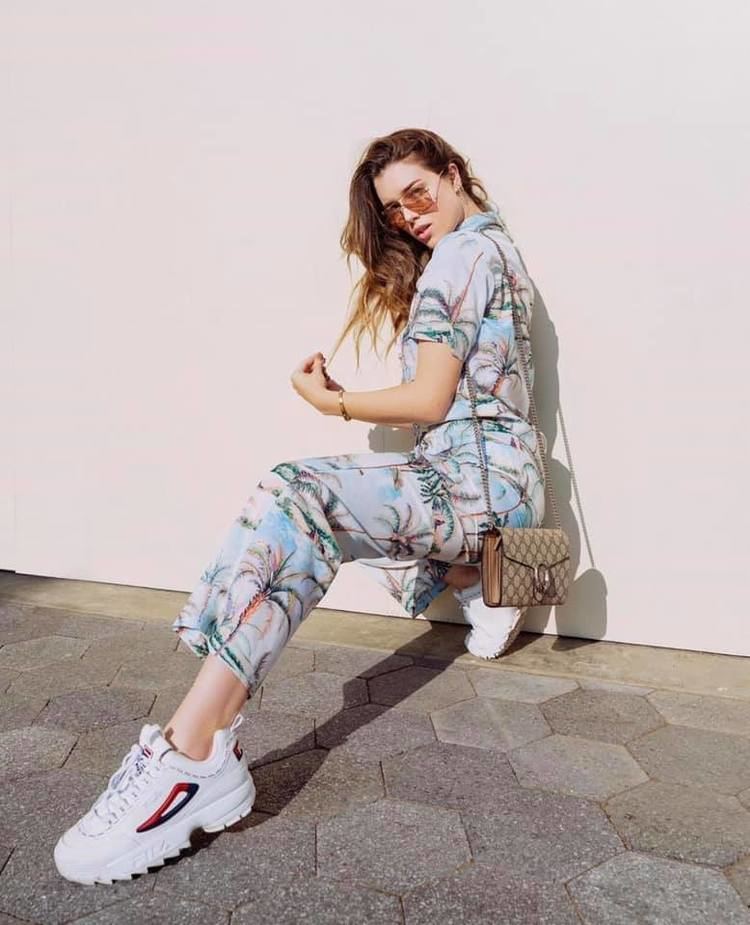 At times, she shares her travelogues which happen to be beautiful and garners her more fan following. She has a group of friends with whom she likes going on trips; she shares images of those trips as well.
She is fond of shopping and eating out at various restaurants, her favourite cuisine being Continental.
Career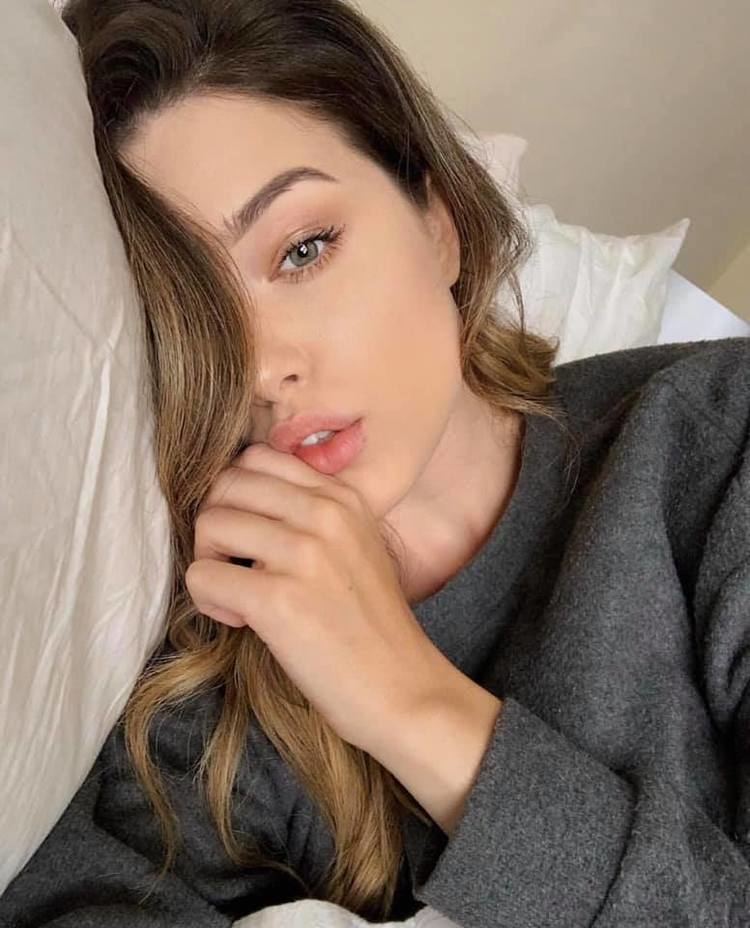 She had a knack towards modelling since a very tender age, which later on went to become her profession.
She started her Instagram account in September 2016, where she began posting explicit content. Later, she moved to Los Angeles and started her modelling career professionally.
Her first breakthrough was as a playboy model in the year 2017. In April 2017, she got this opportunity.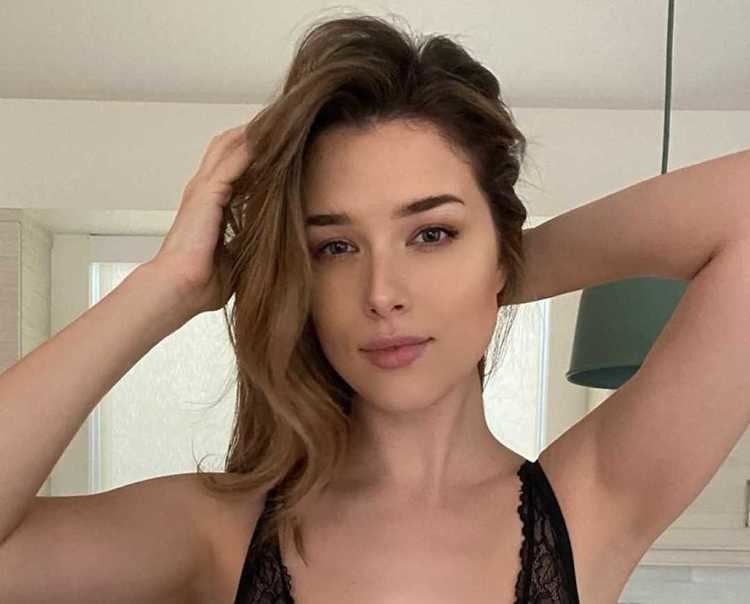 She posed nude for the Playboy magazine and became world-famous overnight.
She made the best use of it, thereby going on to work as a model with Fuse magazine, Lucky magazine, LIONS magazine , Celebrations magazine and numerous other publications. Naturally, with due passage of time, she gained immense popularity and developed a considerable fan base.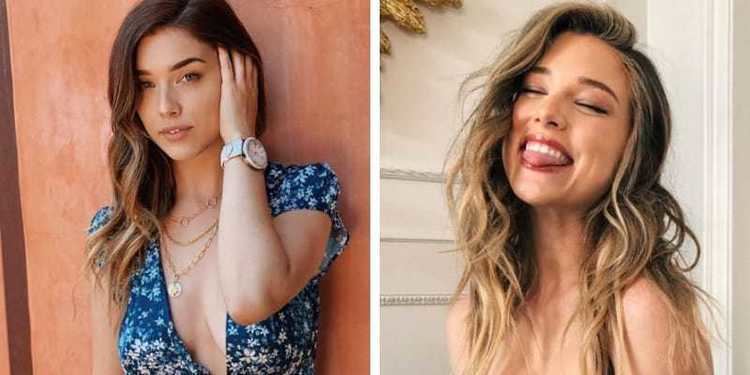 In her blog she also mentioned that she had panic disorder. This was a big hindrance to her initially in becoming a model. She added that she had spent eight years under medication. Her doctor used to prescribe her serotonergic drugs which she finally stopped consuming in 2018. She suffered from Serotonin Syndrome.
She still poses nude in lots of her photoshoots. Even her Instagram posts show nudity. She has also received warnings from various higher authorities regarding her nudity promotions because those violate the terms and conditions of multiple organisations and publications.
By 2020 she gained more than 1.5 million followers on Instagram .
Role in Shagmag Magazine
Later, Summer went on to work with Kayla Lauren in Shagmag, a publication that was founded by Julia Rose. It is a digital magazine that focuses on sensitive issues which are relevant across the world, as well as sports. She works as a brand executive for the organisation right now.
On several occasions, Summer has promoted their brand Shagmag along with Julia Rose and Kyla Lauren for which she was telecasted live on television. The trio began to upload topless photos featured on the magazine along with various other social media websites.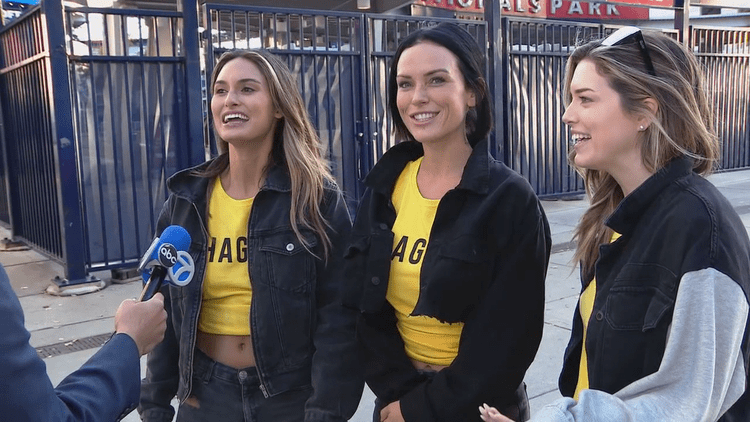 Julia Rose,
Kayla Lauren
and
Lauren Summer
Out of different issues which Shagmag focusses in the world right now, one of them is breast cancer awareness. The trio has often tried to generate breast cancer awareness to garner funds for the patients undergoing the disease.

Shagmag Magazine also has a website , in which lots of other Instagram models and their hot photoshoots are featured. The cost of subscription to the site per month is $15 per month and the site has around 12000 subscribers as of 2020.
The World Series Flashing Incident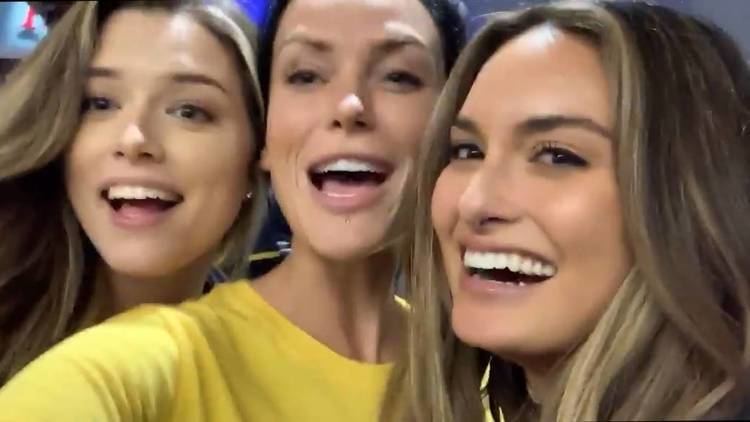 Perhaps the most major controversy that has taken place in the life of Lauren to date is the World Series Flashing incident. The trio of Julia Rose, Kayla Lauren and Lauren Summer went to the Major League Baseball world series.
During the match between the Houston Astros and Washington Nationals, the incident took place. The trio flashed their breasts on live television to garner charity for breast cancer victims. The officials halted the game, and security came to show the door to all three.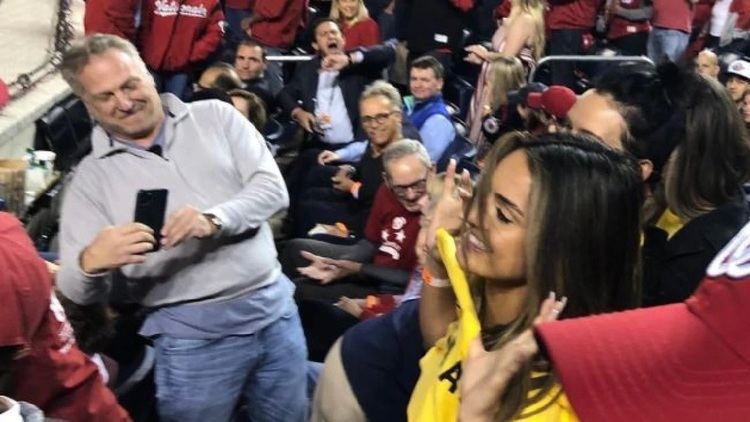 Later the Vice President of the Major League Baseball issued a letter to them in which it was stated that all three were banned from participating in any of the future events hosted by MLB, let alone the World Series.
However, all three were pretty much nonchalant with the verdict of the Vice President. They said they were fighting for a noble cause, and they would repeat it again; as breast cancer victims often die without treatment which is not justified at any cost.
Net Worth
By being popular over the years, Lauren's net worth has also leapt. As of 2020 Lauren Summer's net worth stands at $500K US Dollars.
References
Lauren Sumer DailyMail
(Text) CC BY-SA