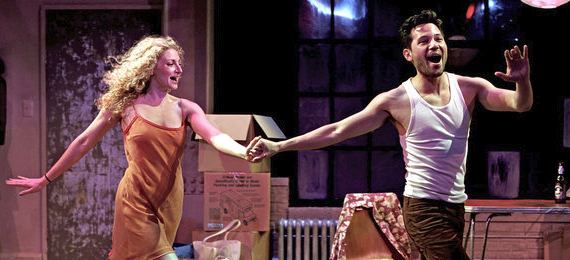 In 2008, she originated the role of Regina/Candi in the 80's rock musical Rock of Ages Off-Broadway at New World Stages. She played the same role on Broadway from April 2009 – August 2010. She won a Helen Hayes Award for the role of Cunegonde in Candide in a 2010–11 production that was newly adapted and directed by Mary Zimmerman at the Goodman Theatre, Chicago, the Shakespeare Theatre, Washington D.C, and The Huntington Theatre in Boston.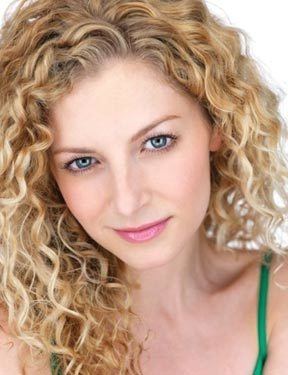 She was also a part of the Drama League Nominated, two person revival of Stephen Sondheim's Marry Me A Little with Jason Tam, Off-Broadway at the Clurman Theatre with Keen Company. The cast album was recorded by Ghostlight/Sh-K-Boom and released November 2013.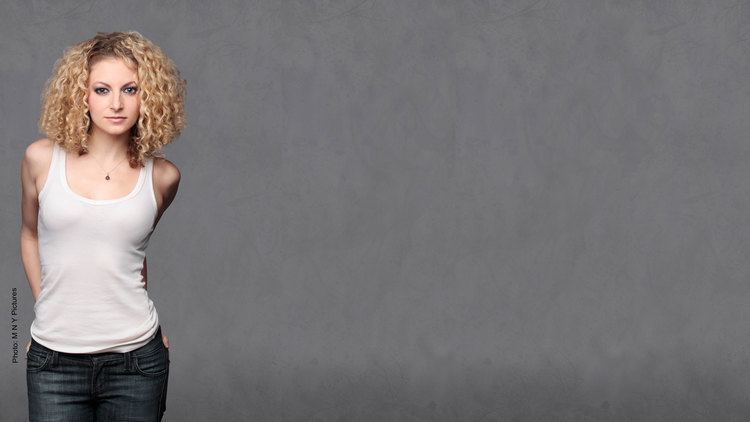 Other roles she's originated include: Megan in the world premiere musical, NOBODY LOVES YOU, at both The Old Globe and Off-Broadway at Second Stage in 2013; Miss Jones 1 in TEN CENTS A DANCE, with Donna McKechnie and Malcolm Gets at the Williamstown Theatre Festival (This original musical, created by John Doyle, utilized actor/singer/musicians, Lauren playing cello, bass, guitar, ukulele and saxophone, and expressed the story thru the music of Rodgers and Hart); Liza in THE FORTRESS OF SOLITUDE by Itamar Moses and Michael Friedman.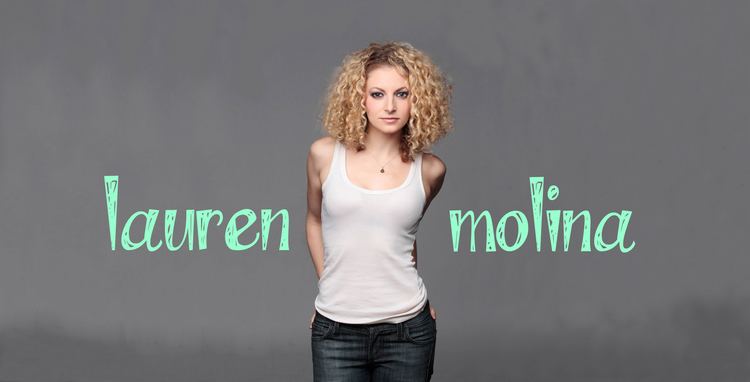 She was a featured singer at "The Ladies Who Sing Sondheim" concert with Barbara Cook and Patti Lupone at the Westport Playhouse. She also was a soloist at the "Tribute for Angela Lansbury" with Tyne Daly and Christine Ebersole held at the Bucks County Playhouse. In addition, she was a back-up singer for Sarah Brightman on her La Luna tour.
Molina's vocal diversity ranges from pop belting to coloratura soprano. She can often be found singing in New York City and across the country with her wit-rock comedy-pop duo, The Skivvies. Lauren and her Skivvies bandmate, Nick Cearley, played Brad and Janet in The Rocky Horror Show at the Bucks County Playhouse directed by Hunter Foster in 2013.
In 2007, Molina released her first EP entitled "Doo-Be-Doo". Featuring all original folk/pop songs, this album is quirky and playful, with instrumentations such as ukulele, cello, guitar, piano, and accordion. In 2010, she released "Sea For Two" her first full-length album through the indy label Mother West.
Molina has been a frequent collaborator with Jason Reischel, the Singer-Songwriter behind My Cousin, The Emperor. In 2007, she played cello on the song "Pieces Fall in Place" for Reischel's solo album Irony-Free Parlor Music. Molina also appeared on the My Cousin, The Emperor songs Annie (The Levee Song) (cello) and Somedays (cello/vocals) from their 2011 EP The Subway Eps, Vol. I: Prospect Park West.
Videos from live performances can be found on her youtube channel.
Molina created a webseries entitled "Rock of Ages Productions" along with former Rock of Ages castmates Mitchell Jarvis and Wesley Taylor. This absurd backstage mocumentary has 17 episodes and can be watched on YouTube at www.youtube.com/rockofagesprod.