Birth name

Larry Eugene Carlton




Spouse

Michele Pillar (m. 1987)




Name

Larry Carlton





Instruments

Guitar




Also known as

Mr. 335




Children

Travis Carlton







Born

March 2, 1948 (age 67) Torrance, California, United States (

1948-03-02

)


Genres

Jazz, smooth jazz, jazz fusion, blues, pop, rock




Occupation(s)

Musician, songwriter, producer




Labels

Uni Records, Warner Bros. Records, MCA Records, GRP Records, Star Licks Productions




Role

Guitarist · larrycarlton.com




Music groups

Steely Dan, Fourplay (Since 1998), The Crusaders




Albums

Larry & Lee, Renegade Gentleman, Eight Times Up, Larry Carlton & Robben F, Last Nite
Blues guitar lesson stormy 1 larry carlton
Larry Eugene Carlton (born March 2, 1948) is an American guitarist who built his career as a studio musician in the 1970s and '80s for acts such as Steely Dan and Joni Mitchell. He has participated in thousands of recording sessions, recorded on hundreds of albums in many genres, for television and movies, and on more than 100 gold records. He has been a member of the jazz fusion groups The Crusaders and Fourplay and has maintained a long solo career.
Contents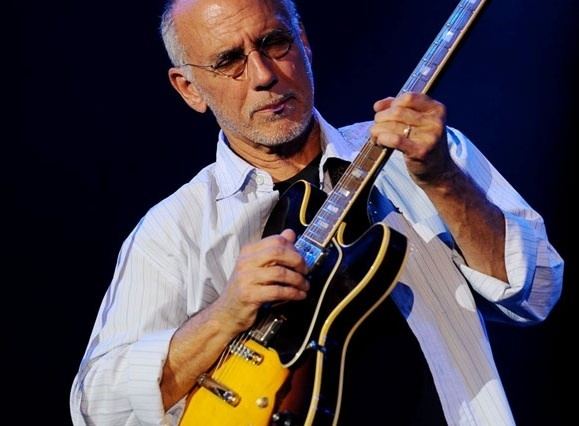 Learn jazz blues with larry carlton guitar lesson with mr 335
Session work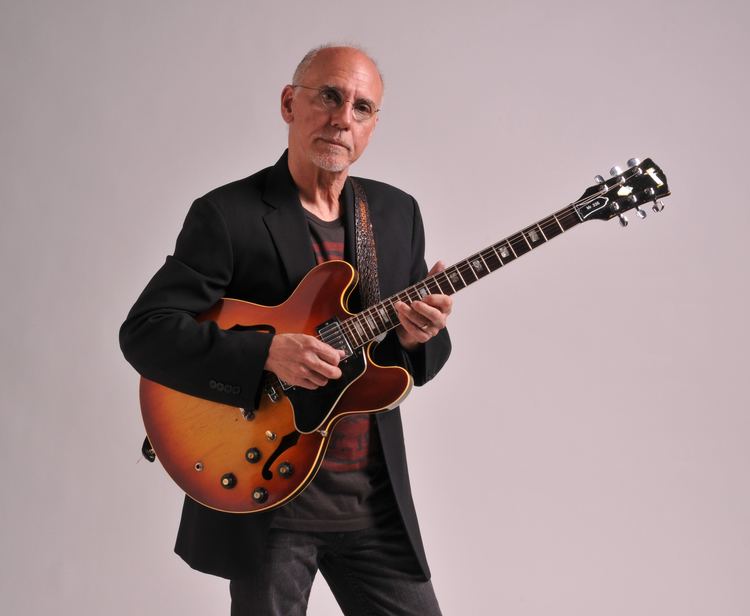 Carlton was born in Torrance, California in 1948 and at the age of six began guitar lessons. His interest in jazz came from hearing guitarist Joe Pass on the radio. From Pass he moved on to jazz guitarists Barney Kessel and Wes Montgomery and blues guitarist B.B. King. He went to junior college and Long Beach State College while playing professionally at clubs in Los Angeles.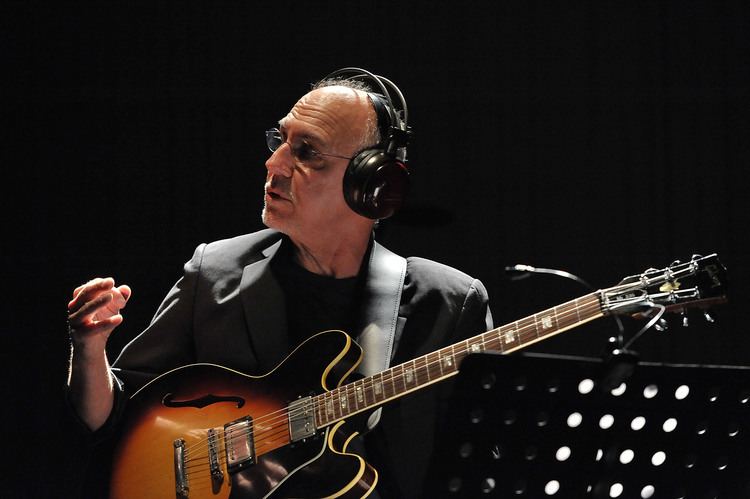 During the 1970s, he found steady work as a studio musician on electric and acoustic guitar in a variety of genres: pop, jazz pop, rock, rhythm and blues, soul and country. Carlton appeared on hundreds of recording sessions with Steely Dan, Joni Mitchell, Linda Ronstadt, Michael Jackson, Quincy Jones, Bobby Bland, Sammy Davis, Jr., Paulinho Da Costa, the Fifth Dimension, Herb Alpert, Christopher Cross, Dolly Parton, Andy Williams, and the Partridge Family. In 1982 he appeared on The Nightfly by Donald Fagen, lead singer for Steely Dan.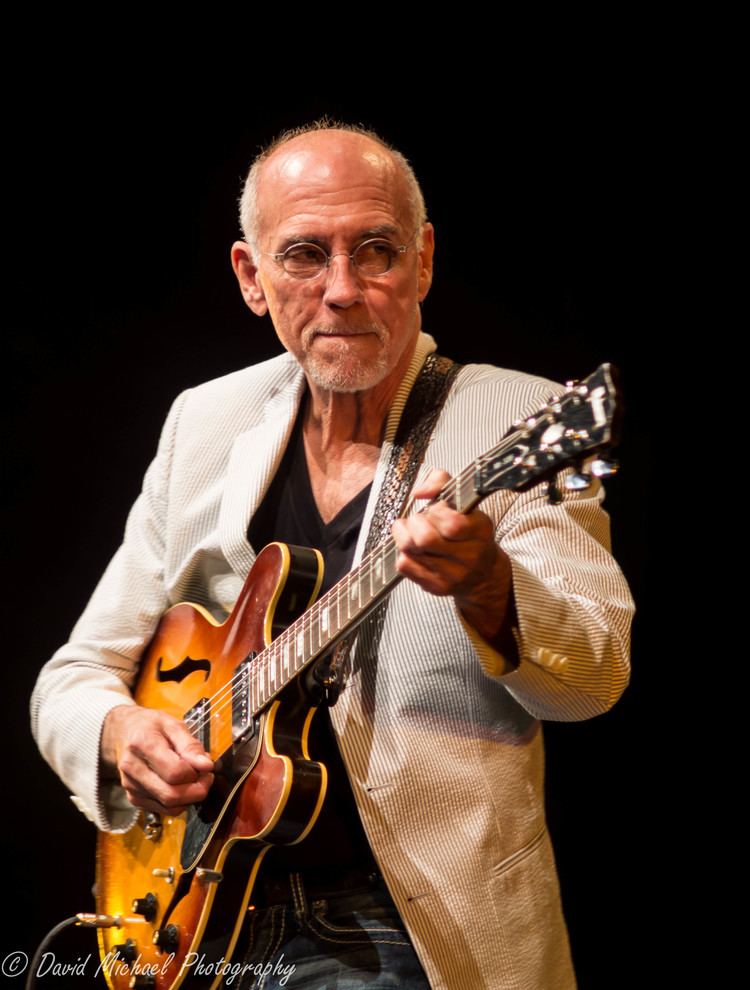 His guitar work on Steely Dan's "Kid Charlemagne" from their 1976 LP The Royal Scam was ranked No. 80 on a list of the best guitar songs by Rolling Stone magazine.
Solo career
Carlton recorded his debut solo album, With a Little Help from My Friends, in 1968. In the mid-'70s he built a home studio and called it Room 335 after the Gibson ES-335, an electric guitar he played often. He has recorded most of his albums at Room 335. In 1988, with his solo career in ascent, he was shot in the throat by a teenager outside Room 335 and suffered nerve and vocal cord damage, which delayed completion of the album he was working on at the time, On Solid Ground. His left arm was paralyzed and for six months he was unable to play more than a few notes.
Carlton produced six albums from 1978 to 1984. His version of "Sleepwalk" by Santo Farina climbed the pop and adult contemporary charts. From 1985-1990 he did various solo projects, including the live album Last Nite.
Carlton was commissioned to compose music for the king of Thailand, Bhumibol Adulyadej, in honor of the king's birthday. He recorded The Jazz King (Sony BMG, 2008) with a jazz orchestra that included Tom Scott, Nathan East, and Earl Klugh.
Awards and honors
Grammy Award for Best Pop Instrumental Performance, "Theme from Hill Street Blues", 1981
Grammy Award for Best Pop Instrumental Performance, "Minute by Minute", 1987
Grammy Award for Best Pop Instrumental Album, No Substitutions: Live in Osaka, 2001
Grammy Award for Best Pop Instrumental Album, Take Your Pick, 2010
Notable instruments
Carlton is best known for his 1969 Gibson ES-335. Other guitars he owns and plays include a 1951 Fender Telecaster, a 1964 Fender Stratocaster, and a 1955 Gibson Les Paul Special. He has used a Fender Vibrolux amplifier, but his standard setup included a Dumble.
Personal life
Carlton married contemporary Christian music artist Michele Pillar in 1987; they divorced in 2013. He is the father of Katie Carlton and bass player Travis Carlton.
Solo studio albums
1968 With a Little Help from My Friends (Uni)
1973 Playing/Singing (Blue Thumb)
1978 Larry Carlton (Warner Bros.)
1981 Strikes Twice (Warner Bros.)
1981 Sleepwalk (Warner Bros.)
1983 Friends (MCA)
1986 Alone / But Never Alone (MCA)
1987 Discovery (MCA)
1989 On Solid Ground (MCA)
1989 Christmas at My House (MCA)
1992 Kid Gloves (GRP)
1993 Renegade Gentleman (GRP)
1995 Larry & Lee (GRP)
1996 The Gift (GRP)
2000 Fingerprints (Warner Bros.)
2001 Deep Into It (Warner Bros.)
2003 Sapphire Blue (Arista Bluebird)
2006 Fire Wire (Arista Bluebird)
2006 The Jazz King – H.M.The King Bhumibol Adulyadej Musical Compositions (Sony BMG)
2008 Greatest Hits Rerecorded, Volume One (335)
2010 Take Your Pick (with Tak Matsumoto) (335, US), (Vermillion, JP)
2011 Larry Carlton Plays the Sound of Philadelphia (335)
2012 Four Hands and a Heart, Volume One (335)
2014 Four Hands and a Heart Christmas (335)
Compilation
1990 Collection (GRP)
1997 Collection Vol. 2 (GRP)
2005 The Very Best of Larry Carlton (GRP)
2012 Now and Then, Featuring Four Hands and a Heart
Live
1979 Mr. 335 Live in Japan (Warner Bros, Japan)
1983 Eight Times Up (Warner Bros.)
1986 Last Nite (MCA)
2001 No Substitutions: Live in Osaka (Favored Nations)
2007 Larry Carlton with Robben Ford Live in Tokyo (335)
2001 Larry Carlton Trio, The Paris Concert (335)
2013 Larry Carlton & Robben Ford Unplugged (335)
2015 Larry Carlton David T. Walker @ Billboard Live Tokyo (335)
Soundtrack
1981 Hill Street Blues with Mike Post
With Fourplay
1998 4
1999 Snowbound
2000 Yes, Please
2002 Heartfelt
2004 Journey
2006 X
2008 Energy
2015 Silver
With The Crusaders
1972 1
1973 The 2nd Crusade
1973 Unsung Heroes
1974 Scratch
1974 Southern Comfort
1975 Chain Reaction
1975 Those Southern Knights
1976 Free as the Wind
1980 Standing Tall
1986 The Good and the Bad Times
1994 Happy Again
1996 Way Back Home
1996 Louisiana Hot Sauce
2003 Groove Crusade
As sideman
With Steely Dan
1975 Katy Lied
1976 The Royal Scam
1977 Aja
1980 Gaucho
With Joni Mitchell
1974 Court and Spark
1975 The Hissing of Summer Lawns
1976 Hejira
1977 Don Juan's Reckless Daughter
1982 Wild Things Run Fast
2004 Dreamland
2014 Love Has Many Faces: A Quartet, A Ballet, Waiting to Be Danced
With others
1971 Sunstorm, John Stewart
1972 Garcia, Jerry Garcia
1972 High, Low and in Between, Townes Van Zandt
1973 Crossword Puzzle, The Partridge Family
1973 Don't Cry Now, Linda Ronstadt
1973 His California Album, Bobby "Blue" Bland
1974 Country Gentleman, Henry Mancini
1974 Visions, Paul Horn
1974 Haiku, Don Ellis (MPS)
1975 Elliot Lurie, Elliot Lurie (Epic)
1975 Take Me Back, Andraé Crouch
1976 Can't Hide Love, Carmen McRae(Blue Note)
1977 Carnival, John Handy (ABC/Impulse)
1977 The Doctor Is In, Ben Sidran
1978 Love Island, Eumir Deodato
1978 Suite Lady, Gap Mangione
1979 Christopher Cross, Christopher Cross
1979 Off the Wall, Michael Jackson
1980 Gaucho , Steely Dan
1982 The Nightfly, Donald Fagen
1983 Clics Modernos, Charly García
1991 Warm Your Heart, Aaron Neville
1992 Midnight Sun, Herb Alpert
1997 Midnight Drive a.k.a. Can't Get Enough, Tommy Emmanuel
1997 Nothin' But the Taillights, Clint Black
2003 Motown, Michael McDonald
2004 Footprints: The Life and Music of Wayne Shorter, Wayne Shorter
2006 I Hear Angels Calling, Michele Pillar
2009 Sphere, Dan Siegel
2011 The Gathering, Diane Schuur
2014 David Pack's Napa Crossroads, David Pack
Video
1987 Larry Carlton Live
1989 Star Licks Larry Carlton
1992 Star Licks Larry Carlton Vol. 2
1997 Larry Carlton Live at Montreal International Jazz Festival
2002 Ohne Filter (inakustik)
2002 Live at Montreal Jazz Festival (Eagle)
2004 Larry Carlton Recorded Live in Paris
2005 Carlton/Lukather Band – The Paris Concert (inakustik)
2007 Larry Carlton with Robben Ford Live in Osaka (335) - bonus DVD with CD Larry Carlton with Robben Ford Live in Tokyo
2008 Carlton, Ford + Autour Du Blues – The Paris Concert (inakustik)
2008 Carlton and the Sapphire Blues Band – The Paris Concert (inakustik)
2009 Carlton Trio – The Paris Concert (inakustik)
2004 Eric Clapton's Crossroads Guitar Festival
References
Larry Carlton Wikipedia
(Text) CC BY-SA