8.2

/

10

1

Votes

Alchetron

Rate This





Drama, History, Romance





France






Robert Bresson




Philippe Sarde




Robert Bresson




French






May 1974 (Cannes) 26 September 1974 (France)




September 26, 1974 (France)




Luc Simon

(Lancelot du Lac),

Laura Duke Condominas

(La Reine (The Queen)),

Humbert Balsan

(Gauvain),

Vladimir Antolek-Oresek

(Le Roi (The King)),

Patrick Bernhard

(Mordred),

Arthur De Montalembert

(Lionel)


Lancelot (Luc Simon), Arthur (Vladimir Antolek-Oresek), Guinevere (Laura Duke Condominas), Gawain (Humbert Balsan), Mordred (Patrick Bernhard)




The Last Witch Hunter

,

Jupiter Ascending

,

Frozen

,

Knock Knock

,

Pitch Perfect 2

,

The Wolf of Wall Street



Lancelot du Lac is a 1974 French fantasy drama film written and directed by Robert Bresson. It retells the story of Lancelot and Guinevere's love as Camelot and the Round Table fall apart. It is based on Arthurian legend and medieval romances, especially the Lancelot-Grail cycle, and the works of Chrétien de Troyes.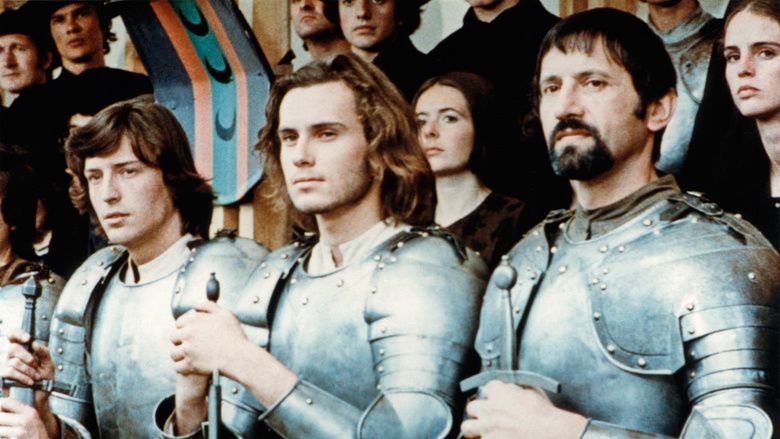 In common with Bresson's later films, the cast was composed of amateur actors, several of whom did not appear in any other film. Bresson's direction demanded a purposeful lack of emotion in the acting style, and reduced or eliminated the fantastical elements of the Grail legend. This unglamorous depiction of the Middle Ages emphasizes blood and grime over fantasy.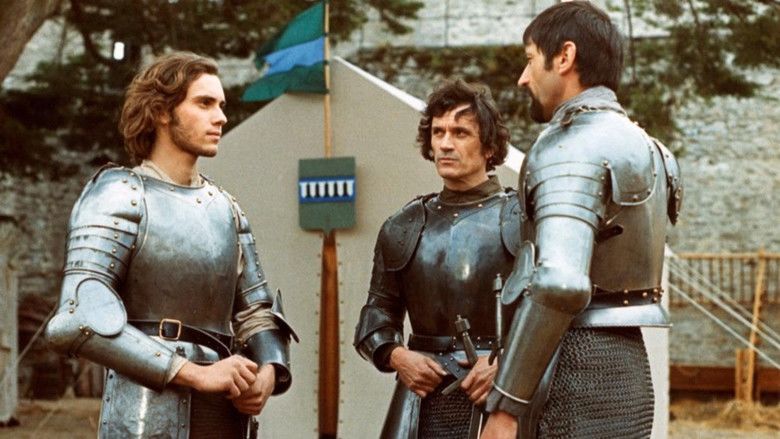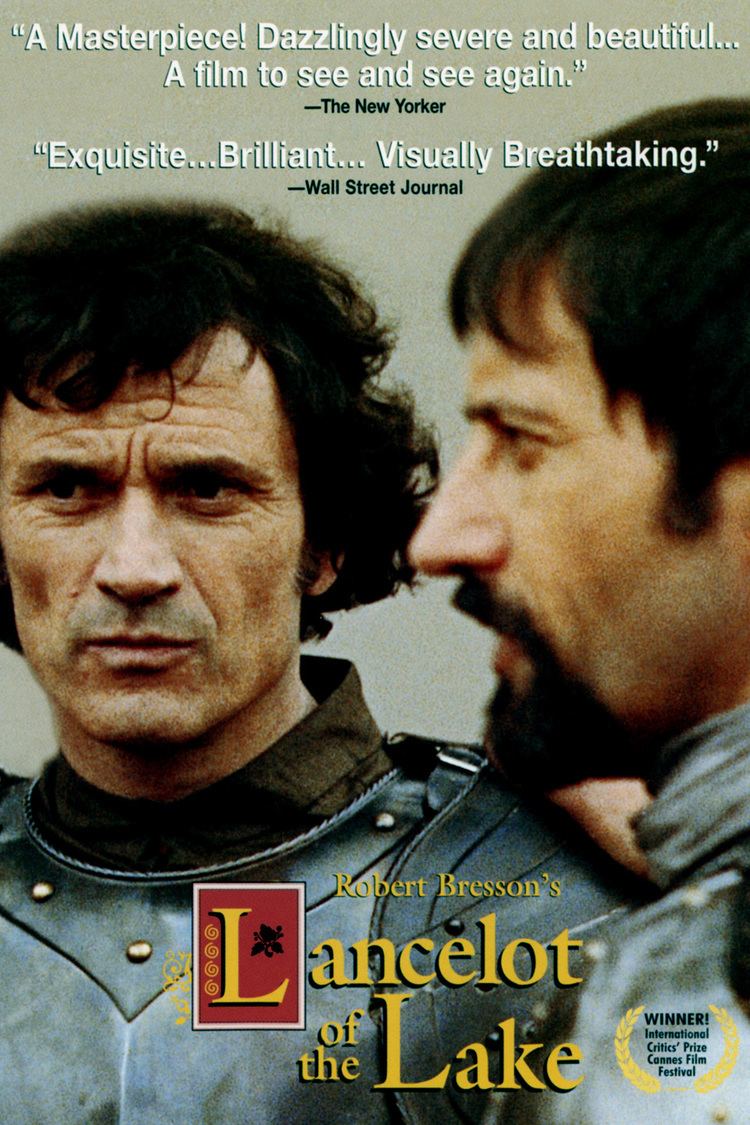 King Arthur has sent out 100 knights to retrieve the Holy Grail. Arthur is dismayed when it turns out that the mission was futile and 70 knights have died in its course. Among those who have returned is the Queen's lover Lancelot. Soon Lancelot again takes part in a tournament. There he gets injured. While Lancelot seeks recovery in his own castle, Arthur learns about his wife's affair and, heavily agitated by Mordred, he puts Queen Guinevre in prison. With Lancelot's help she breaks out. Arthur starts immediately a campaign against the castle where the lovers were looking for shelter. During the siege Lancelot happens to kill his old mate Gawain. Driven by sorrow he tries to end the fight and wants to negotiate a treaty with King Arthur. When he witnesses how Mordred commits an attempt on Arthur he joins without hesitating the side of the king. In the end Arthur and Lancelot and all the other knights of the legendary round table are slaughtered.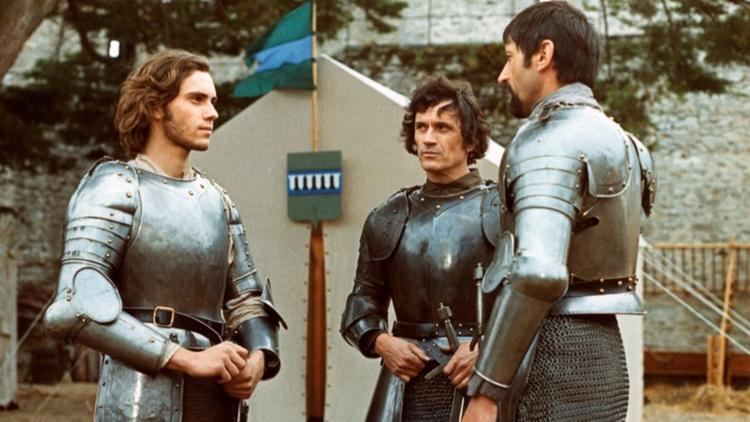 Luc Simon as Lancelot du Lac
Laura Duke Condominas as La Reine (The Queen)
Humbert Balsan as Gauvain (Gawain)
Vladimir Antolek-Oresek as Le Roi (The King)
Patrick Bernhard as Mordred
Arthur De Montalembert as Lionel
Charles Balsan
Christian Schlumberger
Joseph-Patrick Le Quidre
Jean-Paul Leperlier
Marie-Louise Buffet
Marie-Gabrielle Cartron
Antoine Rabaud
Jean-Marie Becar
Guy de Bernis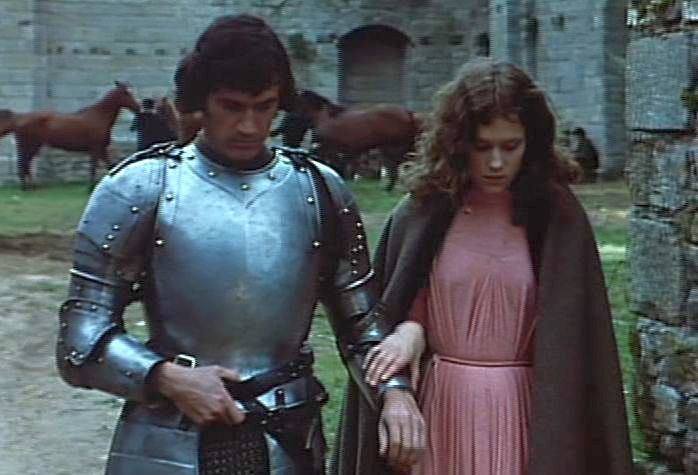 The film was shot from the end of June to the start of September 1973 in Noirmoutier-en-l'Île. It was shot on 35 mm color film with an aspect ratio of 1.66 : 1.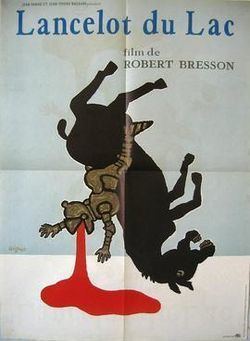 The film premiered at the 1974 Cannes Film Festival in May 1974, followed by its theatrical release in France on 26 September 1974. It had its television premiere in West Germany on 4 May 1974.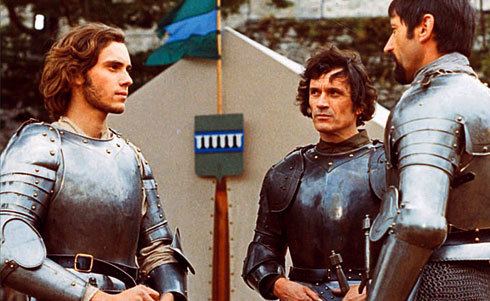 The film was well-received among critics, currently holding a 94% "fresh" rating on Rotten Tomatoes based on 16 reviews.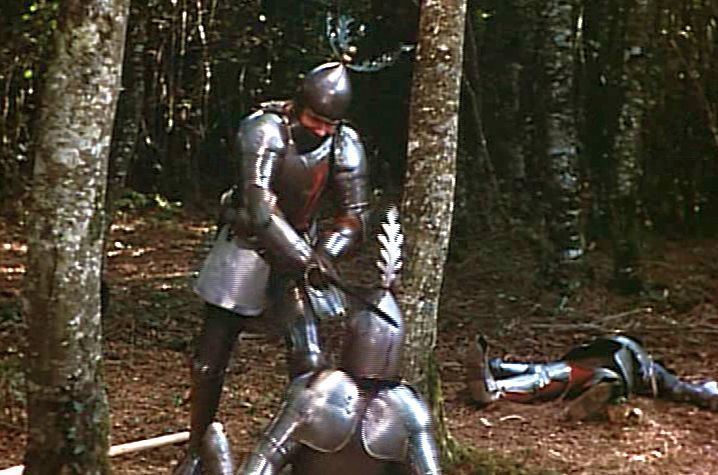 It was Michael Haneke's second-place choice in the 2002 Sight & Sound poll of the greatest films ever made.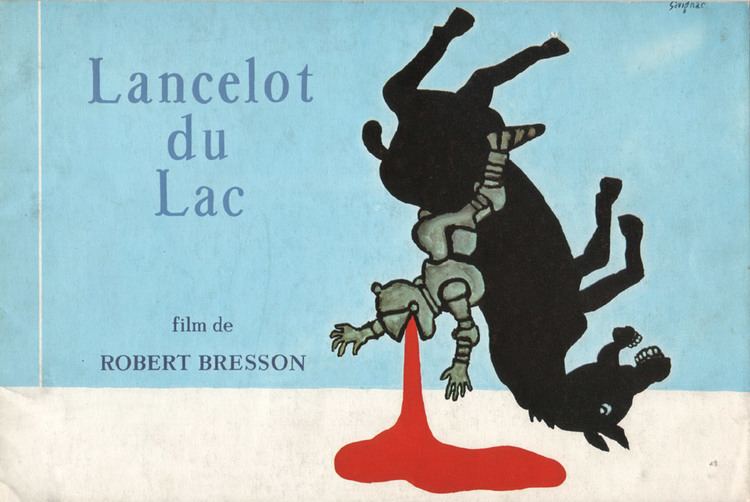 The film won the FIPRESCI Prize at the 1974 Cannes Film Festival.