Name

Lamine Diack








Similar People

Sebastian Coe, Sergey Bubka, Dick Pound, Mariya Savinova, Wolfgang Niersbach
Na woon demb rec oit lamine diack 30 mars 2015
Lamine Diack (born 7 June 1933) is a Senegalese businessman, sports administrator, and former athlete. He was president of the International Association of Athletics Federations (IAAF) from 1999 to 2015. He is the subject of numerous investigations into corruption during his tenure as president. He was also a member of the International Olympic Committee (IOC), and the chairman of the National Water Company "Société Nationale des Eaux" of Senegal (SONES) from 1995 to 2001.
Contents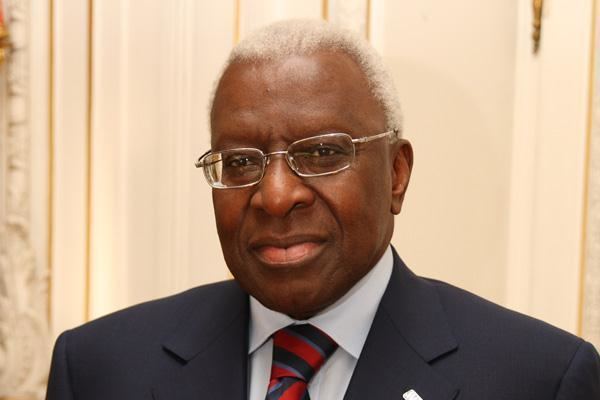 Lamine Diack 'taken hostage' in France
Athlete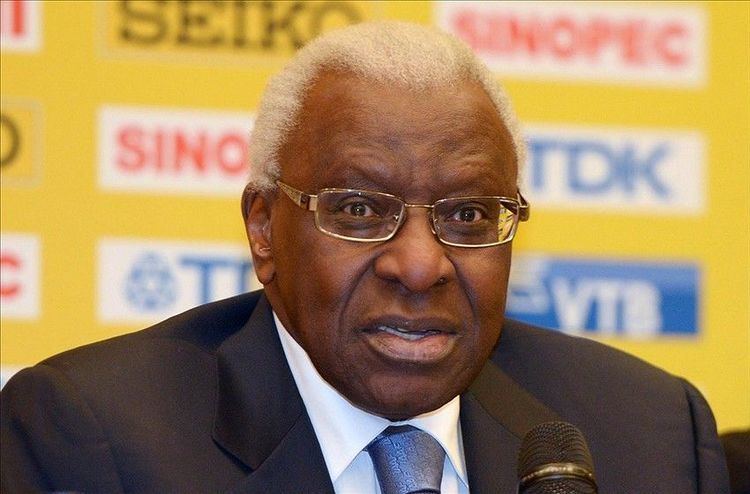 Diack was a champion long jumper in the late 1950s, winning the event at the 1958 French Athletics Championships and holding the French/West African record from 1957 to 1960.
International Association of Athletics Federations (IAAF)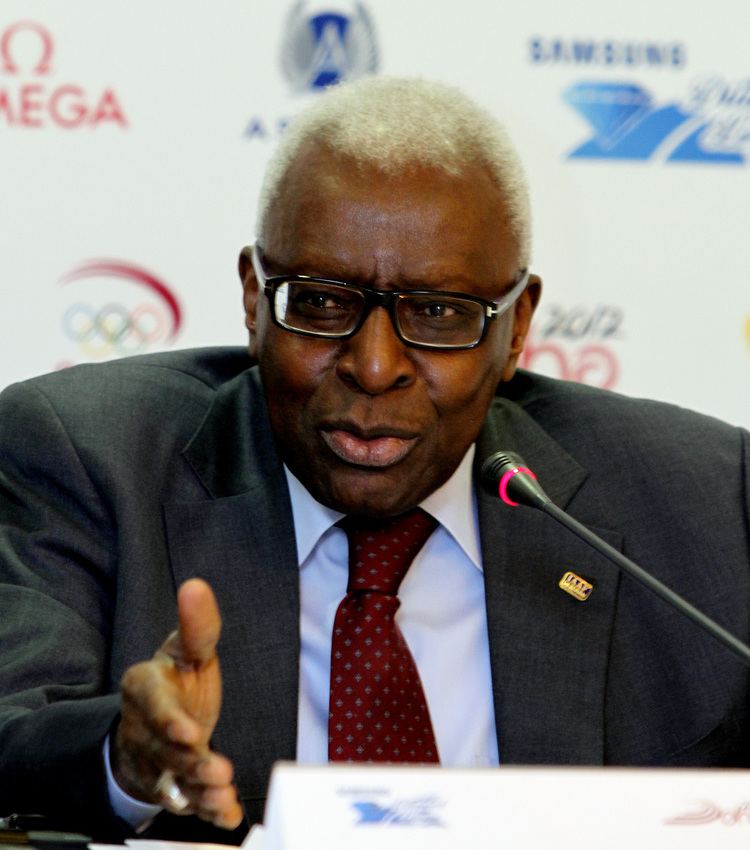 Diack became president of the International Association of Athletics Federations (IAAF) on 8 November 1999, and was re-elected for his fourth and final four-year term on 16 October 2011. He was also a member of the International Olympic Committee (IOC).
Investigations into corruption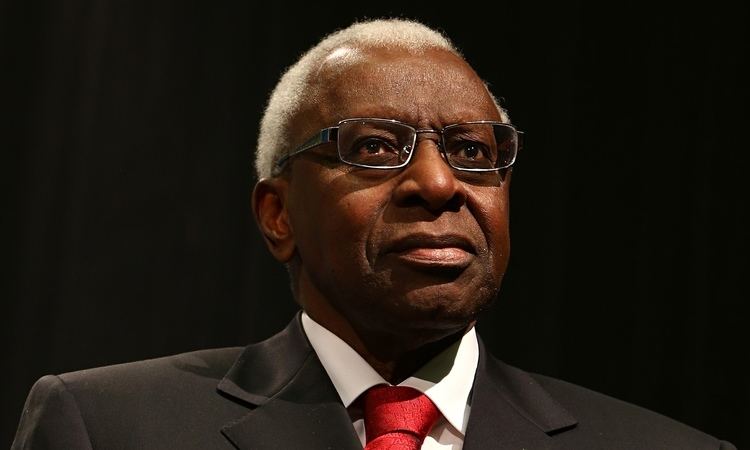 The ethics committee of the IOC conducted a year long investigation into claims that Diack had received bribes from the bankrupt sports marketing company International Sport and Leisure (ISL). Diack had received three payments of $30,000 and 30,000 French francs in 1993. Diack had personally received the cash payments from ISL at a time when the company was in negotiations with the IAAF to sign a marketing contract. The IOC described Diack as having "placed himself in a conflict of interest situation".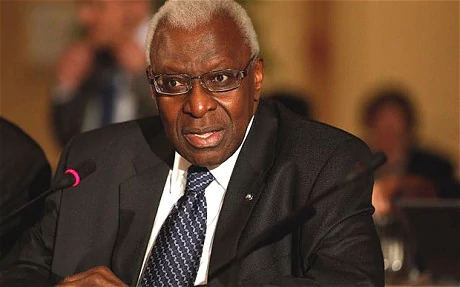 Diack claimed that he received the money from supporters after his house burned down. Diack was warned for his behaviour, with the fact that he was not a member of IOC at the time of the wrongdoing considered a mitigating factor.
On 1 November 2015, Diack and several other top IAAF officials were arrested in France and are being investigated over allegations he took payments for deferring sanctions against Russian drugs cheats. The IOC provisionally suspended Diack on November 10, 2015 and he resigned on the following day.
On 14 January 2016, Part 2 of the report of the World Anti-Doping Agency's Independent Commission investigation into doping, which includes examination of the criminal side of the inquiry, reported that with his influence, Lamine Diack was able to install one of his sons as an employee of the IAAF, contract another son as a consultant and contract a friend as Presidential legal adviser and that he thereby created a group which functioned "as an informal illegitimate governance structure outside the formal IAAF governance structure". The report goes on to say:
"Lamine Diack was responsible for organizing and enabling the conspiracy and corruption that took place in the IAAF. He sanctioned and appears to have had personal knowledge of the fraud and the extortion of athletes carried out by the actions of the informal illegitimate governance structure he put in place."
On 03 March 2017, Le Monde claimed Lamine Diack's son received US$ 1.5 millions from a Brazilian business man, Arthur Soares, three days before the election of Rio da Janeiro, Brazil, as organizor of 2016 summer Olympics, occurred on 2 October 2009.
References
Lamine Diack Wikipedia
(Text) CC BY-SA