Lakshmi Shankar




Viji Subramaniam






December 30, 2013, California, United States




Bindu Subramaniam, Gingger Shankar, Ambi Subramaniam, Dr Narayana Subramaniam




Bhakti Ras, A Life Of Dedication, Amrut Ras




Viji Subramaniam, Zakir Hussain, Hariprasad Chaurasia, Manna Dey, Rashid Khan
Lakshmi Shankar (born Lakshmi Sastri, 16 June 1926 – 30 December 2013) was a noted Hindustani classical vocalist of the Patiala Gharana. She was known for her performances of khyal, thumri, and bhajans. She was the sister-in-law of sitar player Ravi Shankar and the mother-in-law of violinist L. Subramaniam (her daughter Viji (Vijayashree Shankar) Subramaniam being his first wife).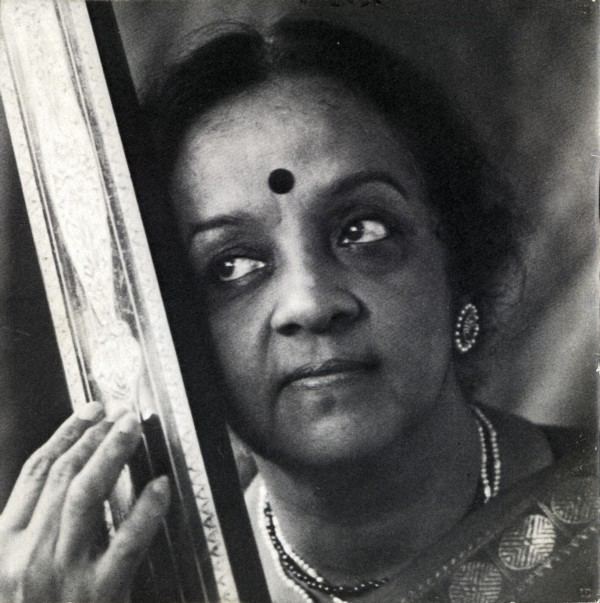 Born in 1926, Lakshmi started her career in dancing. In 1939, when Uday Shankar brought his dance troupe to Madras (recently renamed Chennai), she joined the Almora Centre to learn Shankar's dance style based on the Indian classics, and became a part of the troupe. In 1941, she married Uday Shankar's brother, Rajendra (nicknamed Raju).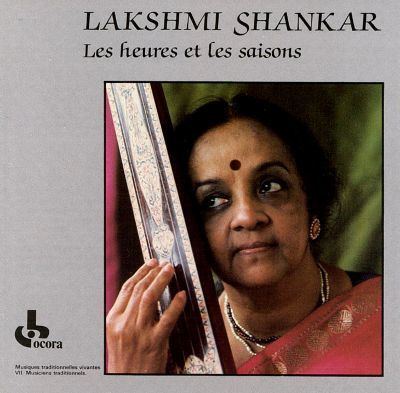 During a period of illness, Lakshmi had to give up dancing, and already having had a background of Carnatic music, she undertook learning Hindustani classical music for many years under Ustad Abdul Rehman Khan. Later, she also trained with Ravi Shankar, the sitar maestro and youngest brother of Rajendra and Uday.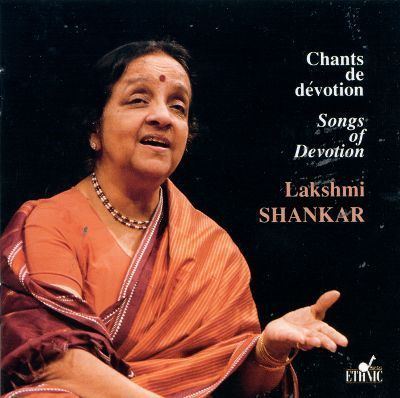 In 1974, Lakshmi performed in Europe as part of Ravi Shankar's Music Festival from India. Late that same year, she toured North America with Shankar and George Harrison, who produced the Shankar Family & Friends album (1974), including the pop single "I Am Missing You" with vocals by Lakshmi. Following Ravi Shankar's heart attack during the tour, she conducted his ensemble of musicians.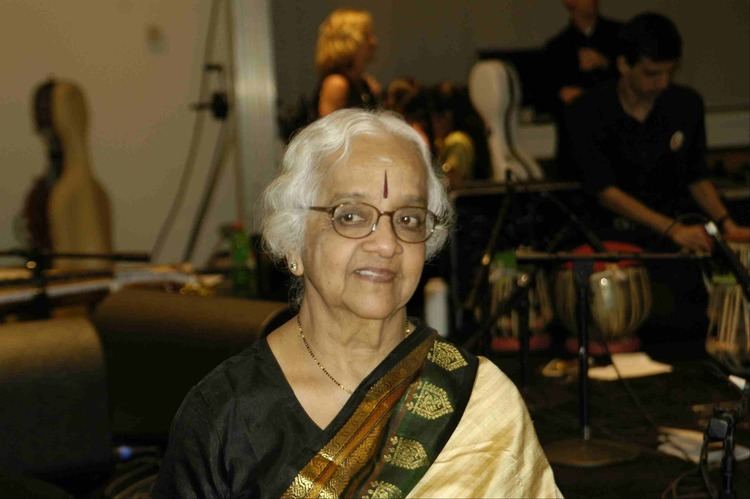 Lakshmi has shown her versatility and adaptability by composing music for Bharatanatyam for the leading dance company Shakti School of Bharatanatyam, located in Los Angeles.
Shankar died on 30 December 2013 in California.
LP Records
The Voice of Lakshmi Shankar - World Pacific, USA
Les Heures et les Saisons - Ocora 558615/16, France
Compact Discs
Les Heures et les Saisons - Ocora, France
Songs of Devotion - Auvidis (Ethnic), France
Live Concert from Los Angeles - Ravi Shankar Music Circle, USA
Jai Uttal Footprints, featuring Lakshmi Shankar and Don Cherry - Triloka, Los Angeles, Ca, ©1990
Live in London - Navras, UK (Cat No NRCD0006)
Bhakti Ras - Navras, UK (Cat No NRCD0056)
Shringar: Thumris - Music Today, India
Ecstasy - Audiorec (Cat No 1052-2)
Divine Love - Navras UK (Cat No NRCD3515)
A life of dedication - Navras UK (Cat No NRCD0202)
Dancing in the Light - World Village (Cat No 468049)
Cassettes
Live in London - Navras, UK
Bhakti Ras - Navras, UK
Songs of the Seasons - Music Today, India
Shringar: Thumris - Music Today, India
Thumris - HMV - India
Lakshmi Shankar Vocal with Zakir Hussain and L. Subramaniam - HMV, India
Hey Govinda Hey Gopala
Prabhu Teri Mahima
Hari Tum Haro
Ab Jago Mohan Pyarey
Vaishnava Jana
Mati Kahe Kumbhar Se
Ab To Madhav Mohe Ubar
Na Jao Piya Pardes
Kahe Kanha Karat Barjori
Darshan Dena Pran Piyare
Raga Simmendra Madhyam
Bhajan de Jugalapriya
Nath Anathan Ki Sudh Leeje
Jab Se Tune Bansi Bajai Re
Sajanwa Jaagi Sari Rain
Saawan Maas Ayo Ri Sajni
Ayee Ayee Ritu Basant
Barsan Lagi Kari Badariya
Holi Khelat Banwari
Maya Bhara Raati
Bhajan de Mira: Raga bhairavi
Abki Tek Hamari
Bhajan de Surdas: Raga megh
Jai Laxmi Ramana Aarti
Ampel'a
Prabhuji Tum Chandan - Rag Ahiran
Brindaban Mahi Muraliya Bajawe Murari
Nindiya Na Aye Sham
Raga khafi
Bani Teri Bindiya
Baithi Sonche Brij-Baam
Payo Ji Maine Ram Rattan Dhan Paayo

Lakshmi Shankar Wikipedia