Laketa Cole was a member of the Cincinnati City Council in Cincinnati, Ohio She first ran for council in 2001 as an independent. She came in tenth, losing narrowly. In April 2003, she was appointed to council to fill an unexpired seat. With incumbency on her side, Cole was able to win election to council the same year. In 2005 she was re-elected to council with a 3rd-place finish out of 31 candidates. In 2007, she ran as a democrat, seeking a fourth and final term on council before she was term limited. Cole left city council in 2010 to work for the Public Utilities Commission of Ohio (PUCO), appointed by then-Governor Ted Strickland.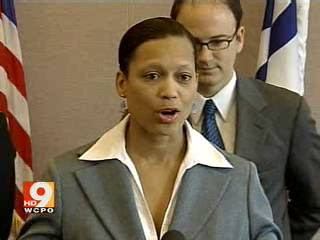 Cole expressed a desire to run for a seat in the Ohio House of Representatives for the 33rd district before accepted the job with PUCO.
A native Cincinnatian and current Bond Hill resident, Cole is a graduate of the Cincinnati Public School system. She attended Wittenberg University where she received a B.A. in Political Science in 1995.
In 2000, she was Campaign Manager for John A. Smith, candidate for State Representative H. D. 36. In 1999, she served as former Councilmember Paul Booth's Campaign Manager, and was Deputy Campaign Manager for former Mayor and Councilman Dwight Tillery in 1997. She has served as a precinct executive, and spent two years as the Vice President of the Hamilton County Young Democrats.