4.1

/

10

Alchetron

6.2

Rate This




Initial DVD release

March 23, 2010 (USA)




Genre

Drama, Horror, Mystery




Cast

Rosie Traynor

(June Palmer),

Martin Sharpe

(Mathew Palmer),

Tamara Donnellan

(Marissa Toohey)

Similar movies

Django Unchained

,

The Loft

,

Sex Tape

,

Aladdin

,

Sorry for the Disturbance

,

Room 707 (Ghourfa 707)




Tagline

If you've never seen a ghost... Look closer.
Lake Mungo is a 2008 low budget Australian psychological horror film directed by Joel Anderson and starring Talia Zucker. It employs a documentary format using actors in place of interviewees to tell the story of a family trying to come terms with the drowning death of their daughter and the potentially supernatural events they experience after her death. The film received critical acclaim during its limited release.
Contents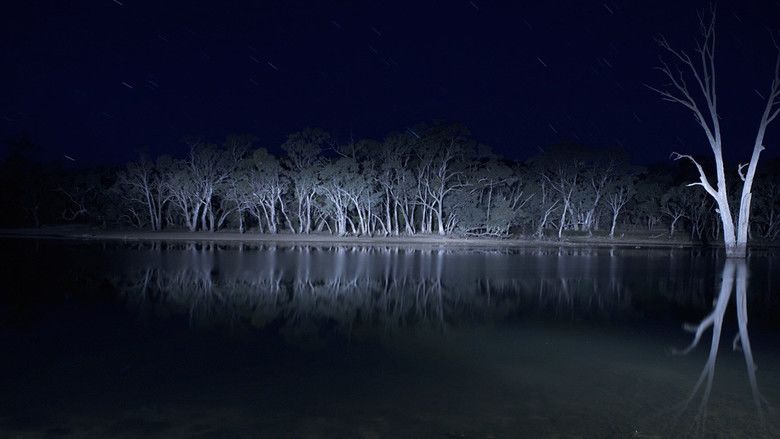 Lake mungo official trailer hd
Plot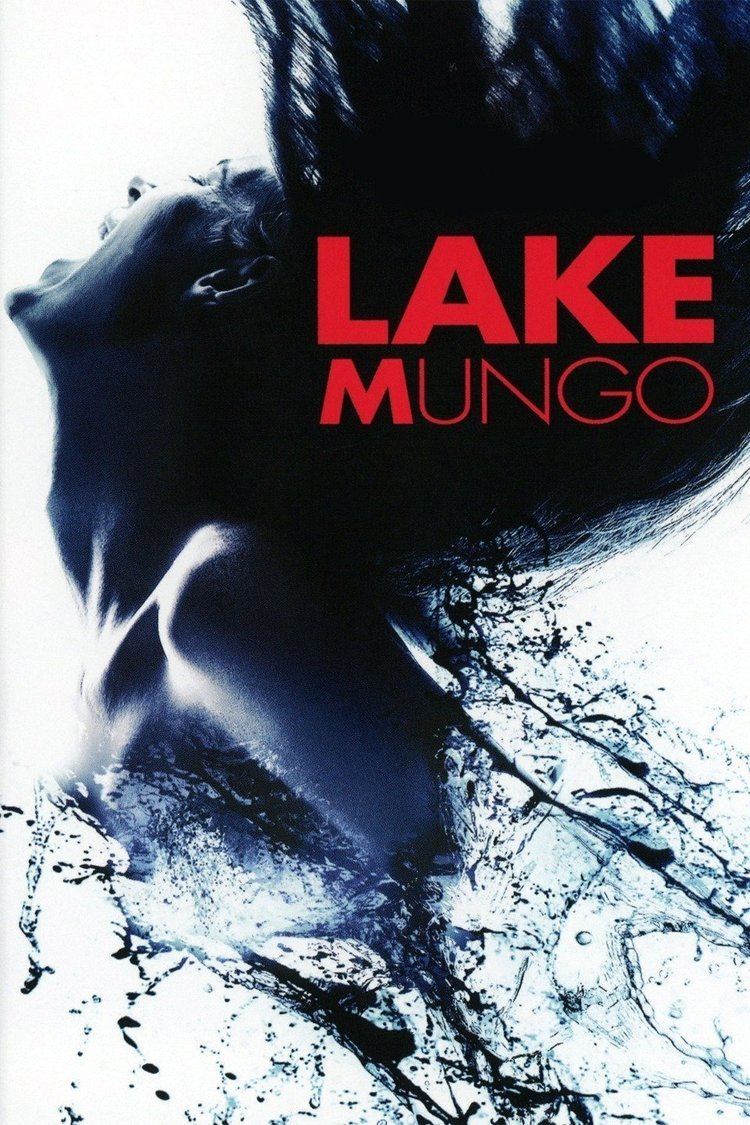 Sixteen-year-old Alice Palmer drowns while swimming with her family at a dam in Ararat, Australia. After she dies her teen brother Matthew uses cameras set about the house to record what seem to be images of Alice's ghost appearing in the family home. It's discovered that Matthew was actually setting up the "sightings" of his dead sister to give the family reason to exhume Alice's body and give his mother closure.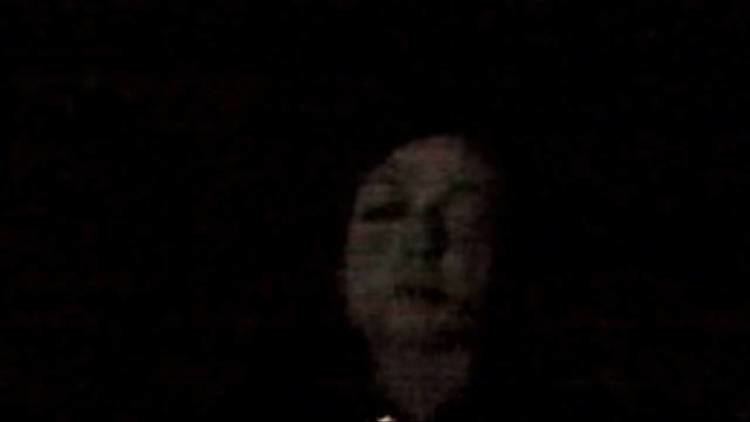 Upon closer review, one of the hoax video tapes captures the Palmer's neighbor Brett in Alice's bedroom looking for something. Alice was often a babysitter for Brett and his wife's child. After a search, Alice's mother finds a video tape hidden in the bedroom showing Alice in a sexual encounter with Brett and his wife.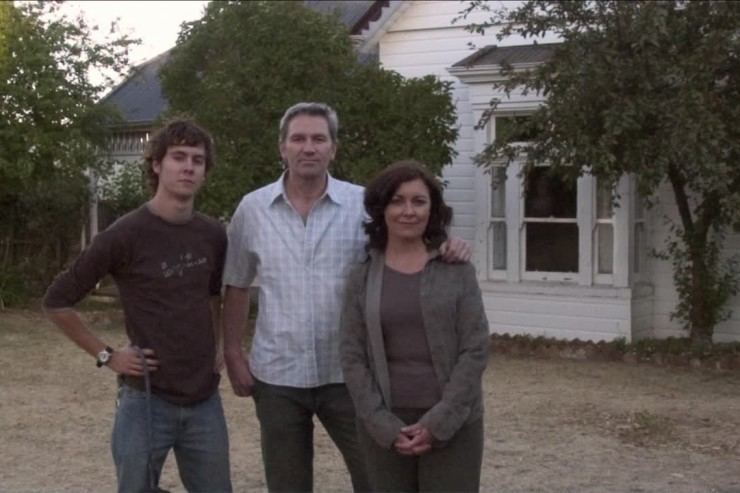 A psychic that the family had contacted earlier, when they were unsure if Matthew's films were real, finally admits that Alice had met with him several months before her death and had told him she was having dreams about drowning, being dead and her mother not being able to see or help her. Alice's boyfriend comes forward with cell phone video footage showing Alice on a school trip to Lake Mungo. The video shows Alice extremely distraught as she frantically digs into the sand at the base of a tree with her bare hands.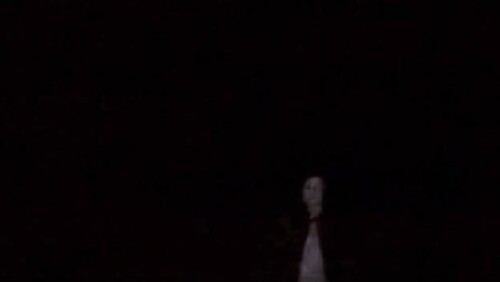 Alice's family travels to Lake Mungo and finds the tree seen in the cellphone video. Digging at its base they discover Alice had buried her cell phone. The video footage on Alice's cell phone shows her walking down the darkened shoreline of the lake by herself using her cellphone as a flashlight. She comes upon a figure in the distance and walks up to it. The light from the cellphone reveals the figure is Alice herself but appearing bloated and dead just as Alice's body had been after being recovered from the lake in the beginning of the film. Alice's family then goes home and moves out of their house, feeling that Alice had simply wanted them to know who she really was and what she had seen. The film's mid-credit scenes reveal that Alice had actually manifested in Matthew's hoax pictures and videos without anybody noticing.
Cast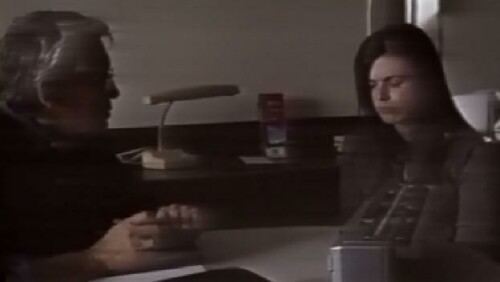 Talia Zucker - Alice Palmer
Rosie Traynor - June Palmer
David Pledger - Russell Palmer
Martin Sharpe - Mathew Palmer
Steve Jodrell - Ray Kemeny
Tamara Donnellan - Marissa Toohey
Scott Terrill - Brett Toohey
Helen Bath - Helen Bath
Production
The bulk of the film was written in 2005. Anderson was finding it difficult to acquire funding for another script he had written which required a much larger budget. After discussions with what would be future collaborators on Lake Mungo, the decision was made to write something that could be filmed on a low budget. When asked what inspired the script, Anderson has said, "I don't think it's a supernatural thriller. I think it's meant to be an exploration of grief." He also cited a curiosity as to how "technology is used to record people's lives and sort of tracks memories, and how technology mediates a lot of our experiences". Initial funding was attained through private investors, after which the production team approached the Australian government film funding body Screen Australia and received further funding. During casting, low profile actors were sought in an effort to maintain an authentic documentary feel. The film was shot over a period of approximately five weeks using multiple film and video formats. There was no written dialogue in the script, only the outline of the story, so the actors were tasked with improvising their scenes. The director served as the offscreen interviewer in the many documentary style interview scenes that comprise the film.
Release
The film was screened in Austin, Texas (USA) at the South by Southwest Film Festival in March 2009. In Australia, the film was at the Travelling Film Festival Wagga Wagga on 13 March 2009. Lake Mungo was screened in the United Kingdom on 17 March at the Barbican London Australian Film Festival. The film ran in the United States on 21 January 2010 at After Dark Horrorfest with distribution from Lionsgate and After Dark Films.
Reception
In its limited release Lake Mungo was met with critical acclaim, earning a 93% approval rating on Rotten Tomatoes. Andrew L. Urban of Urban Cinefile said "This superbly constructed and executed film gets everything right, to the smallest detail, as it draws us into the imagined scenario." Simon Foster of the SBS called the film "one of the most impressive debut films from this country in many years" and further commented that "the young director has created a nerve-rattler unlike any film the Australian industry has produced."
References
Lake Mungo (film) Wikipedia
(Text) CC BY-SA
Lake Mungo (film) IMDb
Lake Mungo (film) themoviedb.org