Lady Pink (born Sandra Fabara, Ambato, Ecuador, 1964) is a graffiti and mural artist based in New York City. Nicknamed the "first lady of graffiti" because she was one of the first women active in the early 1980s subway graffiti subculture. She has focused her career on empowering women, using graffiti and murals as acts of rebellion and self-expression. As Lady Pink says, "It's not just a boys club. We have a sisterhood thing going."
Contents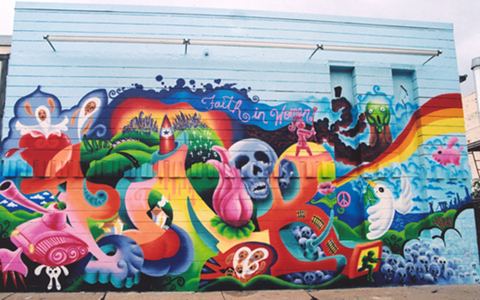 Graffiti Artist Lady Pink and the Hard Work that Lead to Her Success | Groundbreaking Women
Biography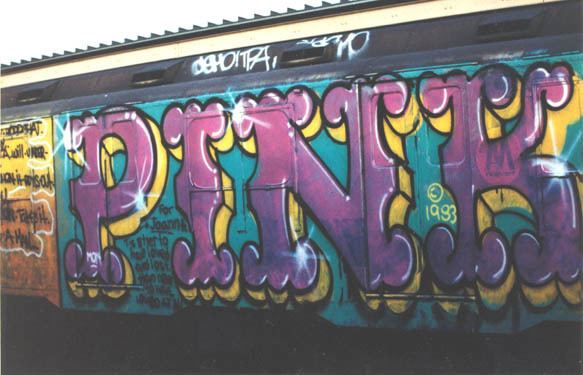 Fabara was raised in Astoria, Queens. She started her graffiti writing career in 1979 following the loss of a boyfriend who had been sent to live in Puerto Rico after he had been arrested. She exorcised her grief by tagging her boyfriend's name across New York City. Soon after she started tagging the name Lady Pink, derived from her love of historical romances, England, the Victorian period, and the aristocracy. Lady Pink studied at the High School of Art & Design in Manhattan. While a student there she was introduced to graffiti and began writing at age fifteen. Within a few years LADY PINK began running with TC5 (The Cool 5) and TPA (The Public Animals) graffiti crews. Lady Pink painted New York City Subway trains from 1979 to 1985. In 1980, she was included in the landmark New York show "GAS: Graffiti Art Success" at Fashion Moda, which traveled in a modified form downtown to The New Museum of Contemporary Art.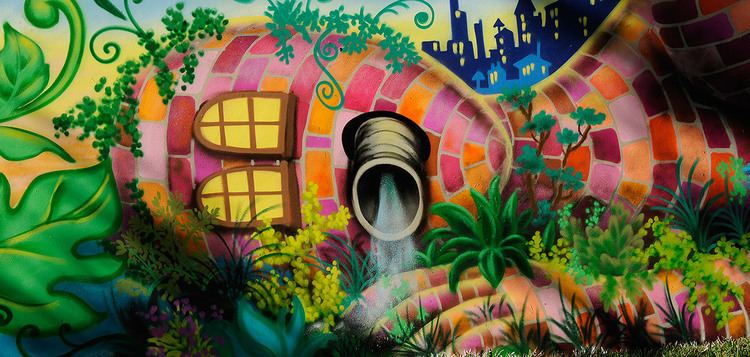 In 1983, she starred in the lead role in the film Wild Style, and collaborated with Jenny Holzer on a poster series. Her first solo show, "Femmes-Fatales", was in 1984 at the Moore College of Art & Design in Philadelphia. She is married to another graffiti artist, SMITH (Roger Smith formally of the graffiti duo Sane Smith), with whom she often collaborates on murals and commercial work.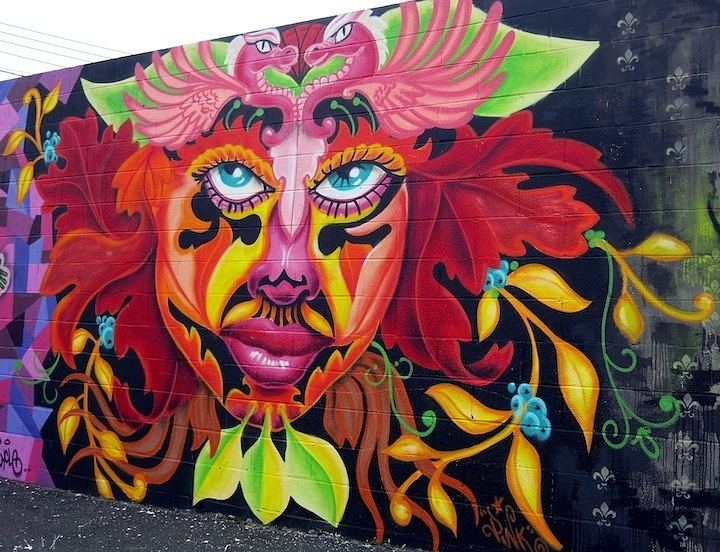 Lady Pink is also dedicated to the community and mentoring teens. She visits schools and teaches students about the power of art and how it can serve as a medium for self-expression and community engagement.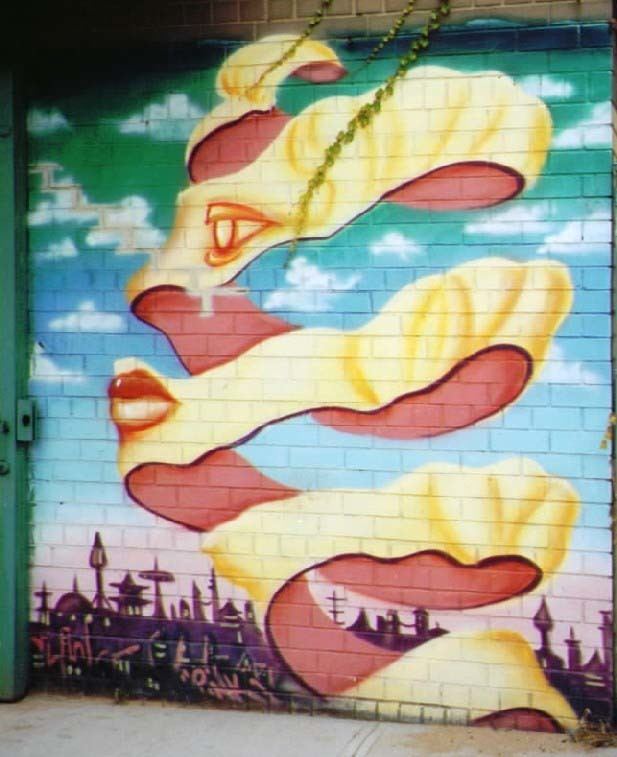 Lady Pink's studio paintings often use themes of New York City Subway trains and POP-surrealist cityscapes. Some of her pieces are in the collections of the Whitney Museum of American Art, the Metropolitan Museum of Art, and the Brooklyn Museum in New York City, as well as that of the Groningen Museum in the Netherlands.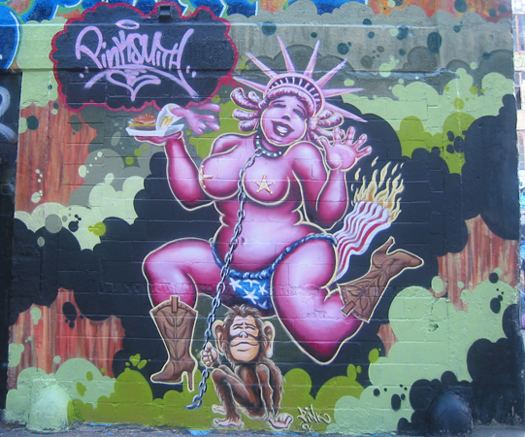 References
Lady Pink Wikipedia
(Text) CC BY-SA