Princess May was born at Claremont House, near Esher in Surrey, England. Her father was Prince Alexander of Teck (later the 1st Earl of Athlone), the youngest son of Francis, Duke of Teck, and Princess Mary Adelaide of Cambridge. Her mother was Princess Alexander of Teck (née Princess Alice of Albany), the daughter of Prince Leopold, Duke of Albany, youngest son of Queen Victoria, and his wife, Princess Helena of Waldeck and Pyrmont.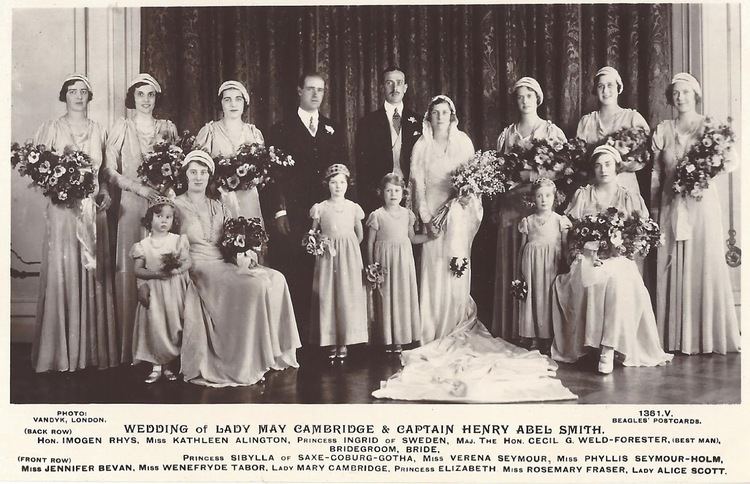 As a daughter of Prince Alexander of Teck, May was styled Her Serene Highness Princess May of Teck at birth.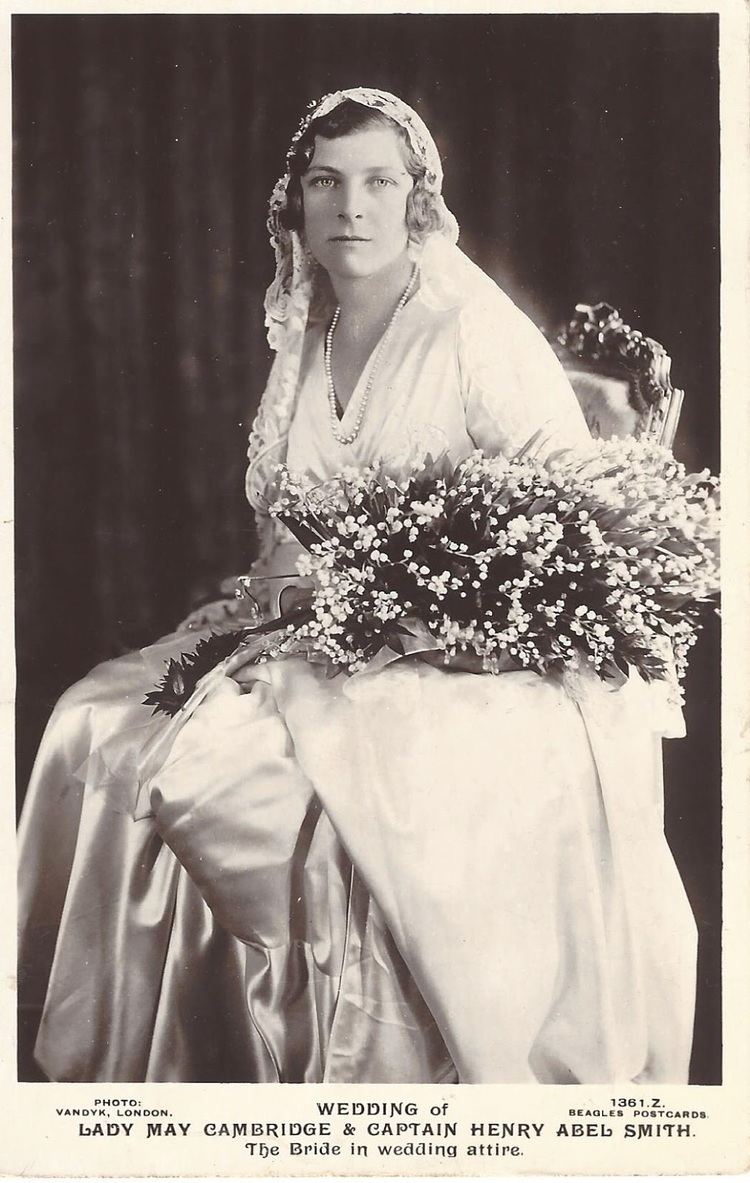 During World War I, anti-German feeling in the United Kingdom led Princess May's uncle (through his marriage to her paternal aunt Princess Mary of Teck, while he was her first cousin once removed through her mother, Princess Alexander of Teck), King George V, to change the name of the royal house from the Germanic House of Saxe-Coburg-Gotha to the more English-sounding House of Windsor. The King also renounced all Germanic titles for himself and other members of the British Royal Family who were British subjects.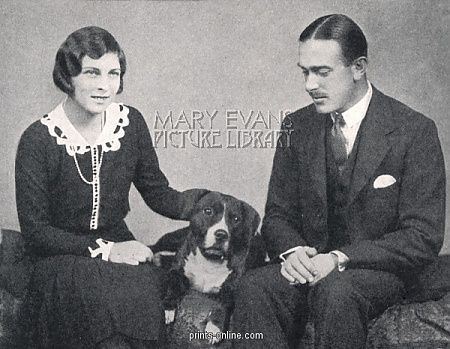 In response, May's father, Prince Alexander, renounced his title of a Prince of Teck in the Kingdom of Württemberg and the style His Serene Highness. Alexander, along with his brother, Prince Adolphus of Teck, adopted the name Cambridge, after their grandfather, Prince Adolphus, Duke of Cambridge.
A few days later, the King created Alexander Earl of Athlone and Viscount Trematon. Alexander was now styled The Right Honourable Earl of Athlone. His daughter was now styled Lady May Cambridge, and his surviving son adopted the courtesy title of Viscount Trematon. Alexander's wife, Alice, born a British princess, retained her title and style, Her Royal Highness, and became known as Princess Alice, Countess of Athlone.
She served as a royal bridesmaid on numerous occasions; three times were in Westminster Abbey: in 1919 to HRH Princess Patricia of Connaught on her marriage to Captain Alexander Ramsay RN; in 1922 to HRH The Princess Mary on her marriage to Viscount Lascelles; and in 1923 to the Lady Elizabeth Bowes-Lyon on her marriage to HRH The Duke of York.
Lady May married Henry Abel Smith (later Sir Henry) on 24 October 1931 in Balcombe, Sussex, close to the Athlone residence at Brantridge Park.
The bride was attended by four child bridesmaids: Princess Elizabeth of York (later Queen Elizabeth II), Rosemary Madeline Hamilton Fraser, Jennifer Bevan and Kathleen Alington. Her eight adult bridesmaids were the Hon. Imogen Rhys (daughter of Walter Rice, 7th Baron Dynevor); Lady Mary Whitley; Phyllis Seymour-Holm; Princess Alice, Duchess of Gloucester; Princess Ingrid of Sweden; the future Princess Sibylla of Sweden (see below); Verena Seymour (daughter of Sir Edward Seymour and granddaughter of the 4th Marquess Conyngham;, and Wenefryde Tabor. The best man was Cecil Weld Forester, 7th Baron Forester of Willey Park.
Princess Ingrid of Sweden, future Queen Consort of King Frederick IX of Denmark, introduced her fellow bridesmaid, Princess Sibylla of Saxe-Coburg-Gotha (daughter of Prince Charles Edward, Duke of Saxe-Coburg and Gotha and former Duke of Albany – grandson of Queen Victoria and Prince Albert through their son Prince Leopold, Duke of Albany) to her brother, Prince Gustaf Adolf (father of King Carl XVI Gustav of Sweden), whom Princess Sibylla married a year later (20 October 1932) at the Kirche St.-Moritz Coburg.
Sir Henry and Lady May Abel Smith were married for over 60 years and had three children:
Lady May did not carry out any royal duties due to being only a distant member of the royal family. She did attend some major royal events such as the coronation of Queen Elizabeth II and the wedding of Charles, Prince of Wales, and Lady Diana Spencer.
Between 1958 and 1966, Sir Henry Abel Smith served as the Governor of Queensland. May accompanied Henry to Brisbane, as vice-regal consort. They retired in 1975 to Barton Lodge at Winkfield in Berkshire, England.
Lady May died one year after her husband. They are both buried at the Royal Burial Ground, Frogmore, not far from Windsor Castle. Her funeral was held at St George's Chapel, Windsor Castle, Windsor, on 9 June 1994. It was attended by the Duke of Gloucester and Princess Alexandra, representing the royal family.
23 January 1906 – 14 July 1917: Her Serene Highness Princess May of Teck
14 – 17 July 1917: Miss May Cambridge
17 July 1917 – 24 October 1931: The Lady May Cambridge
24 October 1931 – 29 May 1994: The Lady May Abel Smith
From her birth, she was known as Princess May of Teck, a title from the Kingdom of Württemberg. She was later named for a few days Miss May Cambridge after the British Royal Family and its relatives ceased using their German titles in 1917, and her father adopted the surname "Cambridge". She was subsequently styled Lady May Cambridge, when her father was created Earl of Athlone, and Lady May Abel Smith after her marriage in 1931.