Ladies of the Chorus is a 1948 American musical romantic drama directed by Phil Karlson and starring Adele Jergens, Marilyn Monroe and Rand Brooks. The screenplay, written by Harry Sauber and Joseph Carole, was based on a story by Sauber.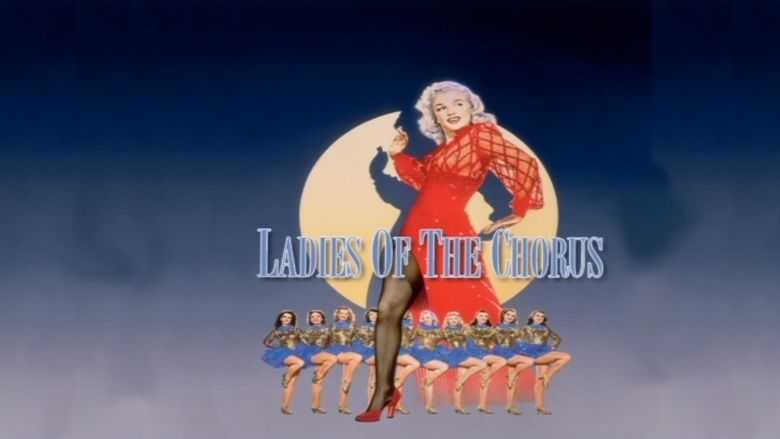 Released by Columbia Pictures, Ladies of the Chorus features Marilyn Monroe in the first major role of her career. Considered a B film at the time of its released, it quickly disappeared from theatres, and Monroe's contract with Columbia Pictures was not renewed.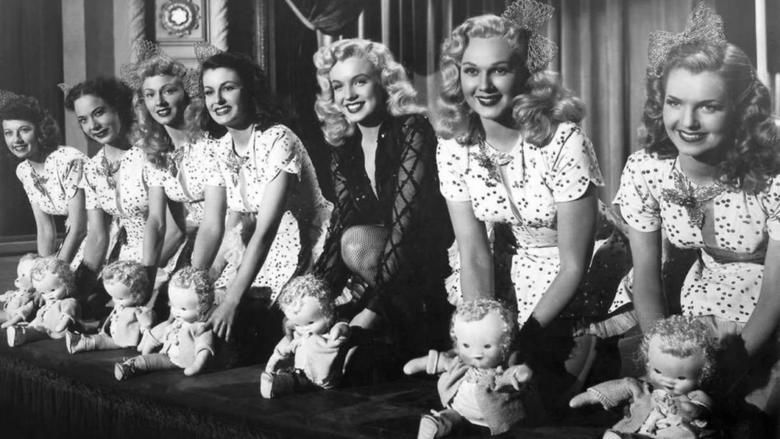 Upon its original theatrical release, Adele Jergens was credited first while Marilyn Monroe was billed second. After Monroe became a star in the early 1950s, Ladies of the Chorus was reissued to capitalize on Monroe's fame. Her name was placed before the title, not only in advertising but on the film itself, which remains today.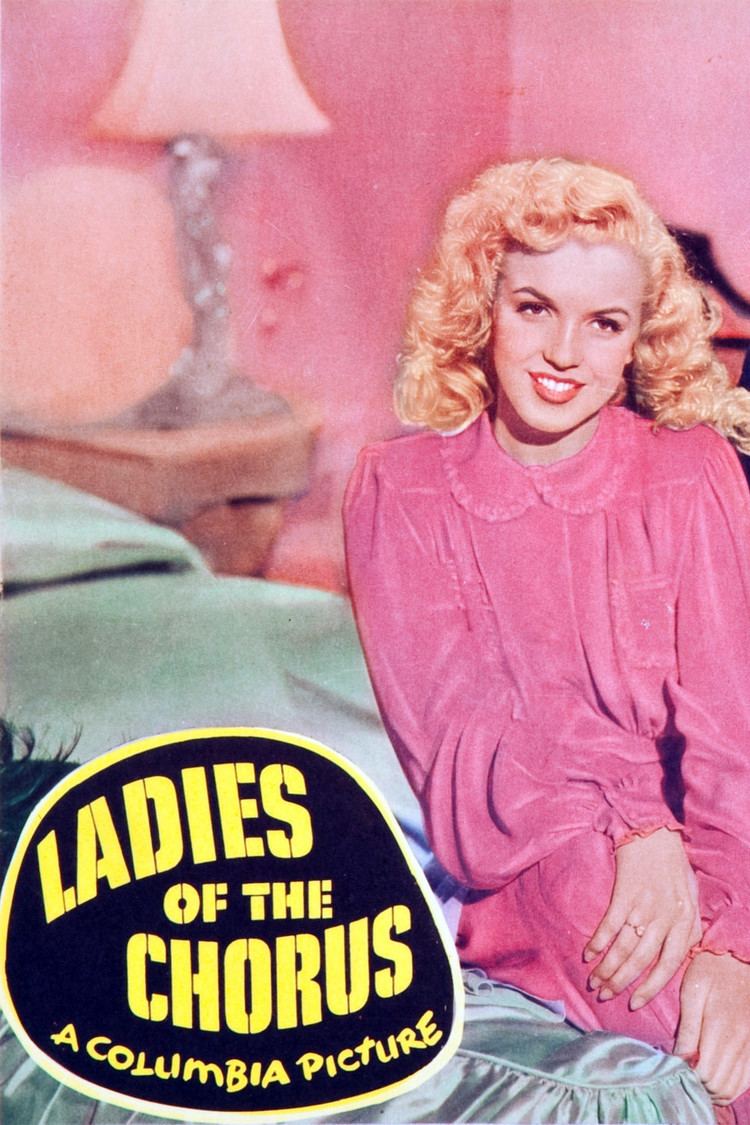 Peggy Martin (Marilyn Monroe) and her mother Mae (Adele Jergens) both work as burlesque chorus girls. After star Bubbles LaRue quits, Joe, the stage manager, asks Mae to do a specialty number, but Mae secretly arranges for Peggy to do the number instead, and her performance is so good that she is given the starring spot.
One evening, Randy Carroll (Rand Brooks), a member of a wealthy society family in Cleveland, Ohio, is brought to a performance by friends and becomes completely enamored of Peggy. Learning that Peggy generally does not go on dates because her mother disapproves, Randy adopts a subtle strategy. Every night, he sends Peggy orchids, but does not sign the card. Curious about her secret admirer, Peggy goes to the florist to learn his identity. When the florist tells her that the man is due to arrive at any moment, Peggy waits for him. After they finally meet, Randy asks Peggy to dinner and she accepts, but first she invites him to meet her mother. Randy is shocked to learn that Mae is also a dancer, but he politely asks her to join them for dinner. Mae declines, but waits anxiously for Peggy to return home. That night, an ecstatic Peggy tells Mae that Randy has proposed.
The next day, when Randy asks Mae for her consent, she warns him that there is a class difference between him and Peggy. In response to Randy's indifference, Mae tells him the story of her marriage to a Boston socialite, Peggy's father. After their marriage, she explains, her husband's family was horrified to learn how she made her living and had the marriage annulled. Randy protests that people are more broadminded now than they were in her day, and Mae agrees to the marriage, providing that Randy tells his mother about Peggy's profession beforehand.
Randy then tries to tell his mother Adele (Nana Bryant) about Peggy, but gets cold feet. Adele, however, is delighted that Randy has fallen in love and invites Mae and Peggy for a visit. Adele plans a lavish engagement party for all their friends. Before the party, Mae's old friend, Billy Mackay (Eddie Garr), a retired burlesque comic, joins them. The trio of musicians that Adele has hired to entertain recognize Peggy and ask her to sing. The party guests are scandalized, and feeling snubbed, Peggy and Mae decide to go home. Mrs. Carroll stops them, because, she declares, if they run away, it will only make things worse. Adele then asks Billy to help her sing something.
Afterward, she reveals to her shocked friends that she too used to be a chorus girl. Later, she secretly admits to Mae and Billy that she made up that story to make Peggy and Randy happy. She then suggests that it is time for Mae to marry her old friend Billy, who has loved her for years.
Adele Jergens as Mae Martin
Marilyn Monroe as Peggy Martin
Rand Brooks as Randy Carroll
Nana Bryant as Mrs. Adele Carroll
Eddie Garr as Billy Mackay
Steven Geray as Salisbury
The Bobby True Trio as Trio Musicians
Kathleen O'Malley as Nita
Dave Barry as Ripple the Decorator (uncredited)
All of the four songs featured in the film were written by Lester Lee and Allan Roberts.