Switzerland




408 m




7,469 (Dec 31, 2008)


2.42 km2


March



Lachen is a municipality in March District in the canton of Schwyz in Switzerland.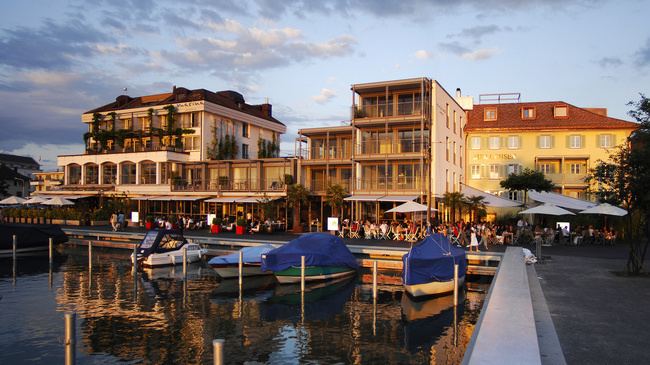 Lachen is first mentioned around 1217–22 as de Lachun.
Lachen has an area of 2.4 km2 (0.93 sq mi), as of 2006. Of this area, 26.7% is used for agricultural purposes, while 5.8% is forested. Of the remaining land, 62.1% is settled (buildings or roads) and the remainder (5.4%) is non-productive (rivers, glaciers or mountains).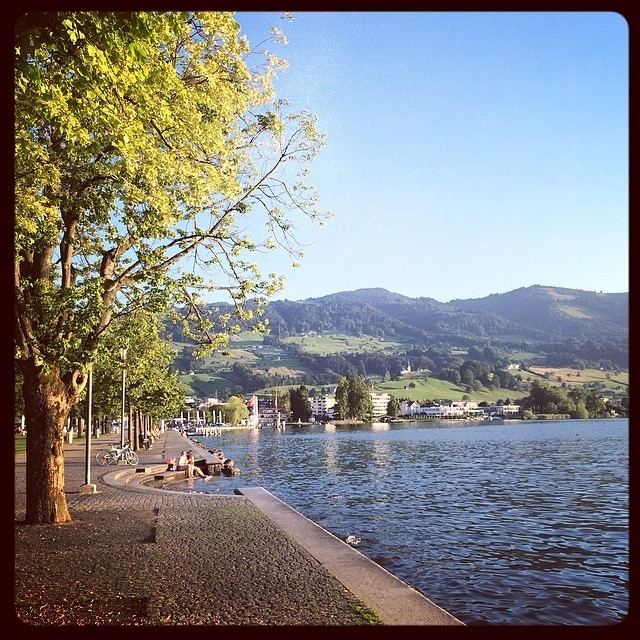 The municipality is located on a delta of the Wagi river in the upper section of Lake Zurich. It is the smallest municipality in the Canton of Schwyz.
Lachen, Switzerland Wikipedia
(,)http://images.myswitzerland.com/n58199/images/buehne/hotel_marinalachen_sommer.jpg(,)https://fbexternal-a.akamaihd.net/safe_image.php%3Fd%3DAQAQo3byJ4MUL0-p%26w%3D720%26h%3D480%26url%3Dhttp%253A%252F%252Fupload.wikimedia.org%252Fwikipedia%252Fcommons%252Fthumb%252Fe%252Feb%252FEinsiedeln_IMG_8261.JPG%252F720px-Einsiedeln_IMG_8261.JPG(,)http://upload.wikimedia.org/wikipedia/commons/7/78/SWX_Swiss_Exchange_1_cropped.jpg(,)http://images.myswitzerland.com/86630/images/buehne/Sonnenuntergang-1.jpg(,)https://fbexternal-a.akamaihd.net/safe_image.php%3Fd%3DAQAADfi8KCy3ezmd%26w%3D720%26h%3D540%26url%3Dhttp%253A%252F%252Fupload.wikimedia.org%252Fwikipedia%252Fcommons%252Fthumb%252F8%252F86%252FSihlsee_-_Willerzell_IMG_2839.JPG%252F720px-Sihlsee_-_Willerzell_IMG_2839.JPG(,)http://extranet.stc.ch/hotelimages/view/15956a.jpg
(,)http://images.travelpod.com/tw_slides/ta00/be0/4da/swiss-landscape-disentis.jpg(,)http://scontent-a.cdninstagram.com/hphotos-xap1/t51.2885-15/10561215_740479586014285_270345192_n.jpg(,)https://images2.schweizmobil.ch/image/WL_03_14_Napf_Berner_Alpen_T.jpg(,)http://scontent-a.cdninstagram.com/hphotos-xpa1/t51.2885-15/10520372_297355470447385_1013507185_n.jpg(,)http://static.panoramio.com/photos/large/5114341.jpg(,)http://www2.robertharding.com/preview/RM/RH/HORIZONTAL/817-293485.jpg(,)https://c1.staticflickr.com/9/8092/8537058502_043d597853.jpg(,)https://c1.staticflickr.com/9/8517/8537054648_0e62df2d97.jpg
(,)http://media-cdn.tripadvisor.com/media/photo-s/06/d0/a1/24/ox-asian-cuisine.jpg(,)http://images.myswitzerland.com/n58199/images/buehne/hotel_marinalachen_designroom-1.jpg(,)http://media-cdn.tripadvisor.com/media/photo-s/06/0a/85/2f/ox-asian-cuisine.jpg(,)http://s3-media4.fl.yelpassets.com/bphoto/Is7egDDxX6EPkR1r3wh8WQ/o.jpg(,)http://st.stnet.ch/offersstatic/images/43328-sd.jpg(,)http://media-cdn.tripadvisor.com/media/photo-s/06/3a/6b/1d/la-cucina.jpg(,)http://s3-media1.fl.yelpassets.com/bphoto/0qMtEKTSsgnGsr2Ky2WRnA/o.jpg(,)http://media-cdn.tripadvisor.com/media/photo-s/06/d0/a1/52/ox-asian-cuisine.jpg(,)http://i.ytimg.com/vi/lcVWvCWd6mY/maxresdefault.jpg(,)http://i.ytimg.com/vi/uq_FYOdnl-A/hqdefault.jpg