La Leyenda de la Nahuala is a 2007 Mexican animated horror comedy film released in theaters on October 31, 2007 in Mexico. It was the sixth animated feature film in Mexico to be released, and the first to be exhibited in DTS. The film was also a box-office success on its opening weekend. It was produced by Animex Producciones and directed by Ricardo Arnaíz.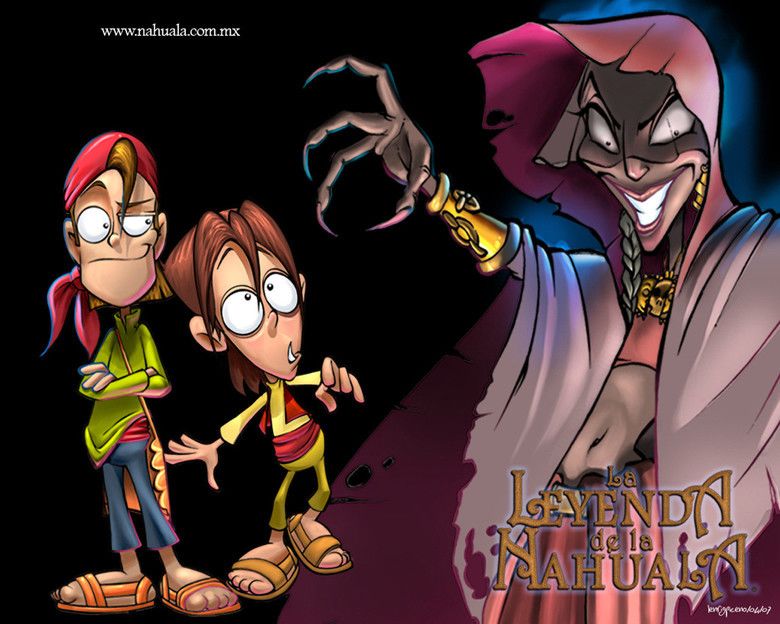 It was released direct-to-video in the United States in 2008.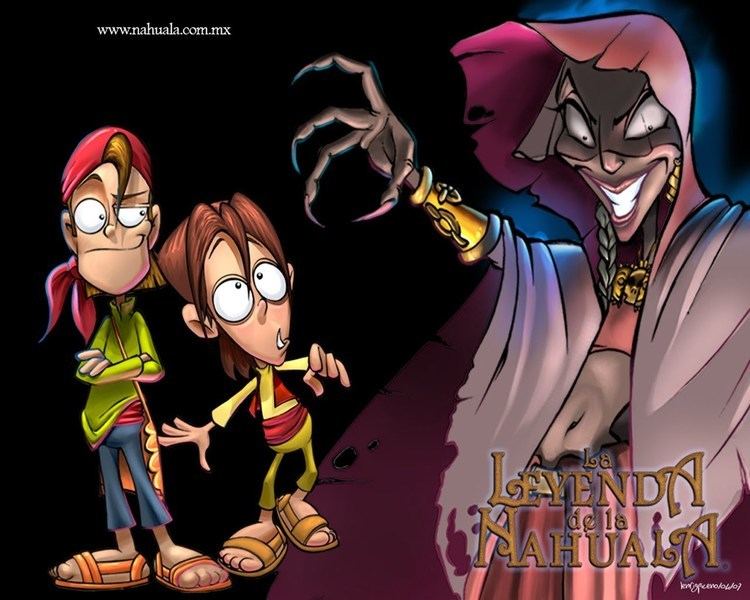 The film spawned three sequels, La Leyenda de la Llorona, released on 21 October 2011, La Leyenda de las Momias, released on 30 October 2014, and La Leyenda del Chupacabras, first released on 14 October 2016 in the United States. All sequels are produced by Ánima Estudios.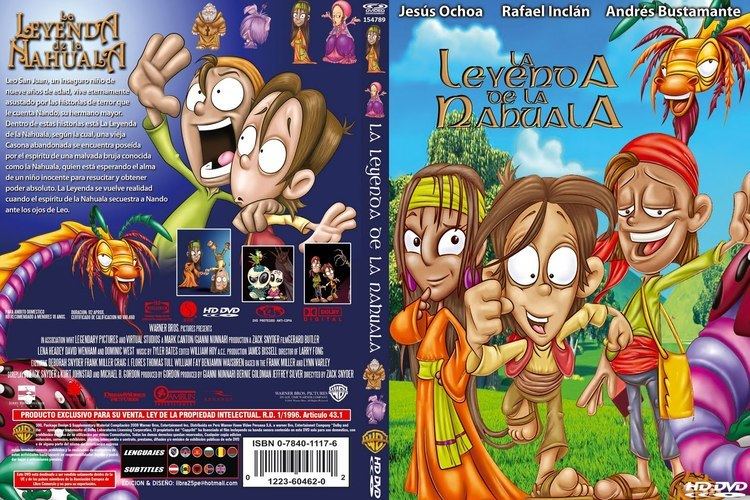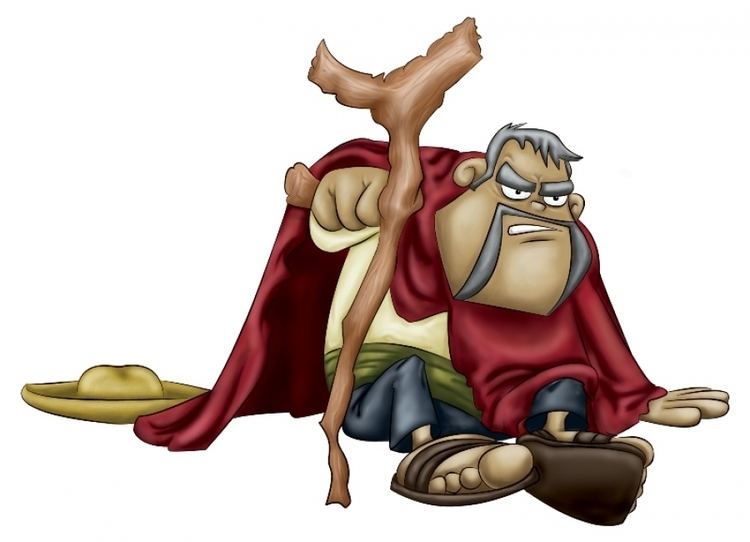 The movie takes place in the year 1807 in the city of Puebla, New Spain. Leo San Juan, a shy 9-year-old boy, lives with his grandmother and his older brother Nando. Leo is constantly frightened, due to the legend of the Nahuala that his brother told him about. The legend speaks of an old abandoned house, in which "La Nahuala", a witch, lives. 52 years ago, this witch took control of the spirits of 2 little girls, Xóchitl (pronounced so - CHEE - ul) and Teodora. These two little girls are still locked up in the old house along with la Nahuala to this day. Now, la Nahuala is looking for a third spirit, because if she manages to get it on the Día de Muertos, she will obtain all the necessary power to eliminate all of the inhabitants of the city. Pl La Nahuala takes Nando, and it's up to Leo's to rescue him. To do this, he must face all his fears of the Nahuala and enter the haunted house that she inhabits. On the way, Leo receives help many characters, such as his grandmother,who herself escaped from La Nahuala in 1755, Xóchitl, and a Franciscan friar. Leo finds some peculiar and quaint characters on his adventure, such as an alebrije, some sugar skulls, and a Quixotic Spanish ghost in an armor. La Nahuala is at first helped by a man named Santos, who believes she is his mother. In an unexpected turn of events, Santos finds out that La Nahuala is not actually his mother and therefore begins to help Leo. Towards the end of the film, Leo faces La Nahuala and manages to destroy the source of her power. At the end, the friar gives Leo a cross, and with this he will fight all the monsters mentioned in legends from Mexico. Then, a year later, on Día de Muertos, all of the characters whom Leo has met celebrate, and the friar gives Leo his next mission, which is defeating La Llorona.
Andrés Bustamante as Don Andrés
Jesús Ochoa as Santos
Rafael Inclán as Alebrije
Martha Higareda as Xóchitl
María Teresa Cordeiro as Teodora Villavicencio
Manuel 'Loco' Valdés as Lorenzo Villavicencio
Ofelia Medina as La Nahuala
Fabrizio Santini as Leo San Juan
Pierre Angelo as blind man
Luna Arjona as Nana Dionisia
Bruno Coronel as Fernando "Nando" San Juan
Verónica De Ita as Sra. Pérez
Ginny Hoffman as Sra. López
Germán Robles as Fray Godofredo
María Santander as Toñita San Juan
Carlos Segundo as Sr. López
Gabriel Villar as Gaznate seller
Grecia Villar as Fray Sinfonolo
Jorge Alberto Aguillera as Himself (voice)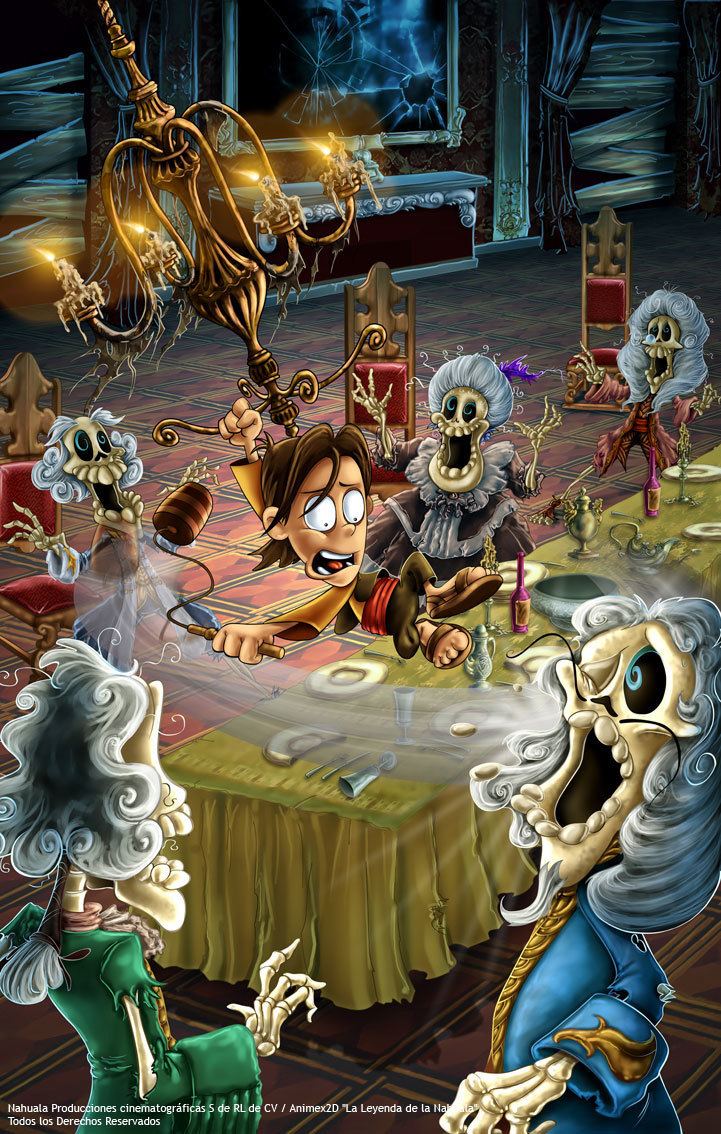 The film was released on October 31, 2007 in Mexico. In the United States release, the film was rated PG "for some scary images, language, thematic elements and rude humor" by the MPAA.
The film opened #1 at the Mexican box-office, earning $15,832,363 pesos ($1,479,685 USD). It is one of the most successful releases in Mexican cinema history.
After the success of the film, a sequel, titled La Leyenda de la Llorona, was released on October 21, 2011. The third film, titled La Leyenda de las Momias de Guanajuato was released on 30 October 2014 in the 4DX format. Both of the sequels were animated and produced by Ánima Estudios.
A fourth installment has been announced by Ánima Estudios via Twitter, titled La Leyenda del Chupacabras, which will be released on October 14, 2016 in the United States and October 21, 2016 in Mexico.
The fifth installment has been announced on Anima Estudios' social media, titled La Leyenda del Charro Negro.
The trilogy has also been adapted into a Netflix original series, titled Legend Quest, which was released worldwide on 24 February 2017.