La Bohème is a 1926 American silent drama film directed by King Vidor, based on the opera La bohème by Giacomo Puccini. Lillian Gish and John Gilbert star as ill-fated lovers.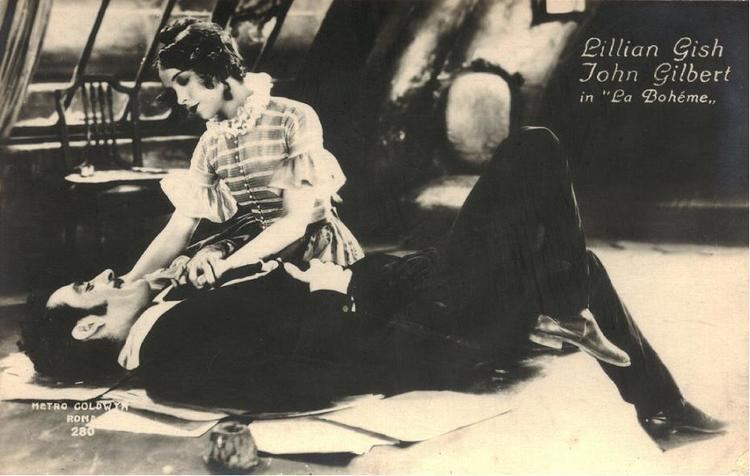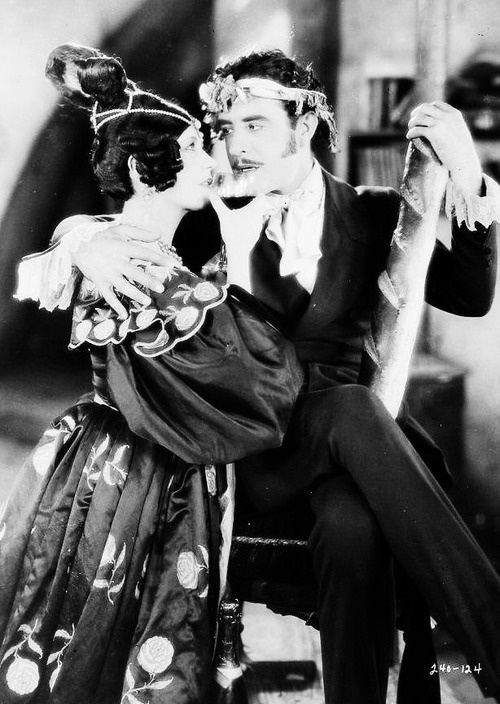 Several struggling bohemians try to survive in the Latin Quarter of Paris in the winter of 1830, hoping to one day become famous. Playwright Rodolphe (John Gilbert) and his painter roommate Marcel (Gino Corrado) have trouble with Bernard (Eugene Pouyet), the landlord, who threatens to throw them out if they do not come up with the monthly rent that night. Rodolphe reluctantly starts writing an overdue article for a journal editor to earn some money, but the editor rejects his work. With the help of their friends, musician Schaunard (George Hassell) and bookish Colline (Edward Everett Horton), they are able to raise the money.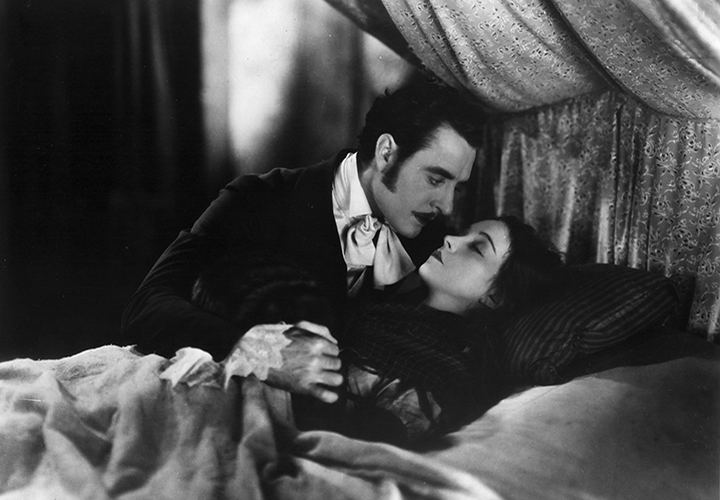 Their next door neighbor, Mimi (Lillian Gish), an orphaned, friendless embroiderer, has the same problem. Bernard is attracted to her, but when she does not respond to his overture, he issues the same threat. She takes her meager belongings to the municipal pawnshop, but does not receive enough money to pay the rent. On her way back, she is nearly run over (deliberately) by the carriage of the rich, idle aristocrat Vicomte Paul (Roy D'Arcy). She has to fend off his advances.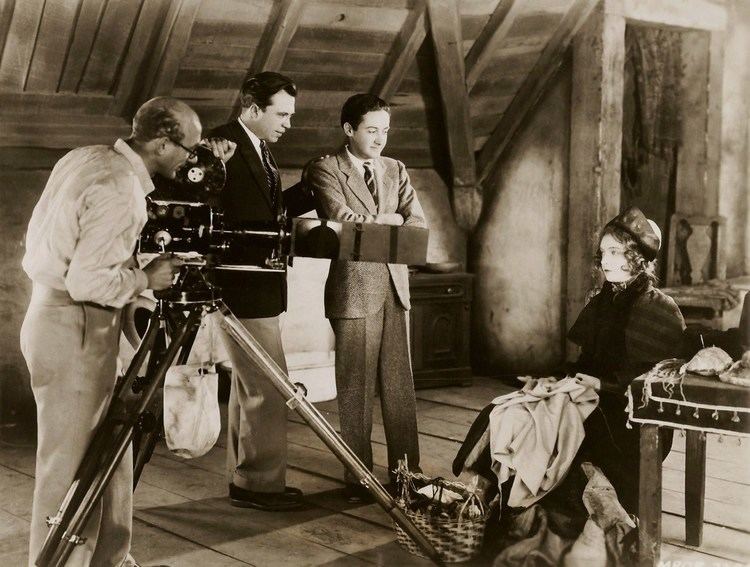 When Marcel is invited to dinner by his girlfriend and downstairs neighbor, Musette (Renée Adorée), he persuades her to allow Schaunard to join them. Then the musician gets her to include Colline, who asks for Rodolphe. Rodolphe misses his cue to join the festivities in order to become acquainted with Mimi. Seeing how cold she is, he invites her to warm herself in his apartment. Later, after she vacates her room, Rodolphe entices her to share in the food Musette has provided. Then Vicomte Paul comes over. She thinks he wants some embroidery done, not realizing he has baser motives. Rodolphe does and immediately becomes jealous of the aristocrat. In any case, Mimi is able to pay her rent and stay.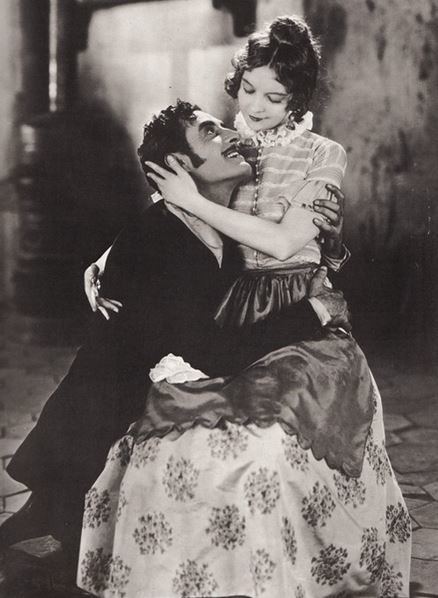 In spring, Mimi joins her friends out in the country for her very first picnic. She and the love-smitten Rodolphe wander away. After a while, she admits that she loves him. This inspires Rodolphe to write a play. When Mimi takes his latest, long overdue article to his editor, she is requested to tell him that he is discharged. Wanting Rodolphe to continue working undisturbed on his play, she works secretly at night to keep up the deception that he still has a paying job. The strain, however, makes her sick.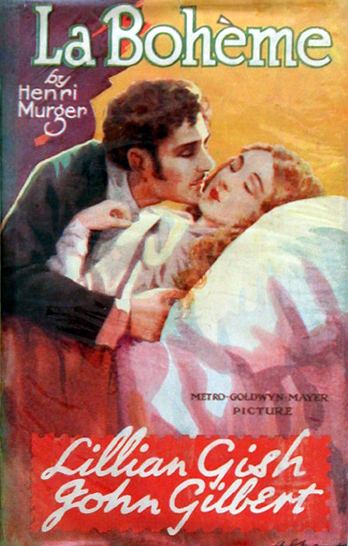 When Vicomte Paul comes to pick up Mimi's handiwork, she tells him of Rodolphe's new play. Still hoping to seduce her, he offers to show it to a theatrical manager, if she will come with him to the theatre. Rodolphe sees them together and, in a rage, accuses Mimi of having an affair. She tries to explain, but he refuses to listen.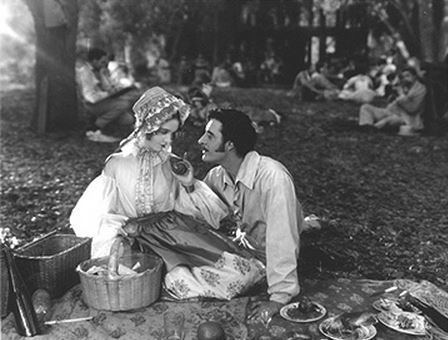 Rodolphe tries to forget Mimi. When he runs into the editor, he is surprised to hear he was fired five weeks ago. Meanwhile, Mimi, with Musette's help, dresses up and goes with Vicomte Paul to the theatre, hoping to get Rodolphe's play accepted. She once again rejects the vicomte's advances. Returning home, she is confronted by Rodolphe. She admits having worked in secret for him. He initially forgives her, until he finds out that she went out with Vicomte Paul and jumps to the conclusion she got the money from him. He hits her, but soon apologizes when he discovers she is very sick.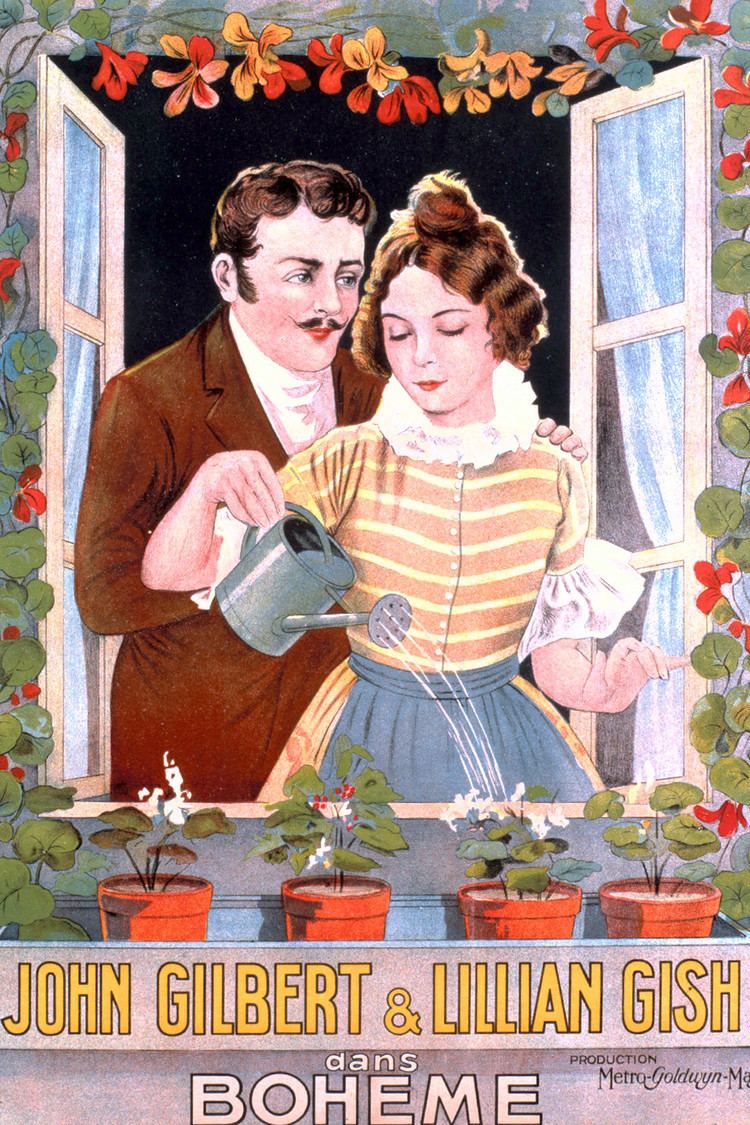 Rodolphe goes to find a doctor, but she leaves before they return, explaining in a letter that she will come back when his play is a success. He searches for her for months. Out of his anguish, a new and greater play is born. This turns out to be a hit, but he is miserable without Mimi. Meanwhile, Mimi is toiling in the slums of Paris, but the hard work is too much for the frail woman. She collapses. The doctor tells her coworkers she will not live out the night. She stumbles out into the street and eventually reaches her old apartment. Rodolphe is ecstatic to see her. Their friends, however, realize her condition. While he goes to fetch her pet bird, she tells Musette she is happy, before dying.
Lillian Gish as Mimi Brodeuse
John Gilbert as Rodolphe
Renée Adorée as Musette
George Hassell as Schaunard
Roy D'Arcy as Vicomte Paul
Edward Everett Horton as Colline
Karl Dane as Benoit (Janitor)
Mathilde Comont as Madame Benoit
Gino Corrado as Marcel
Eugene Pouyet as Bernard (as Gene Pouyet)
Frank Currier as Theatre Manager
David Mir as Alexis
Catherine Vidor as Louise
Valentina Zimina as Phemie
Harry Crocker as Bit Part (uncredited)
Blanche Payson (uncredited)
Lillian Gish had just returned from a visit to Europe and wanted to especially reach out to her European fans. Making a film which takes place in Paris seemed be a good way to do this. After seeing an uncut version of The Big Parade (1925), she decided that John Gilbert and Renée Adorée were most suited as her co-stars. When she first arrived at the studio for filming, Gish was treated as "a queen". Co-stars said she was acting very arrogant, with Marion Davies saying that Gish brushed off Gilbert and did not want to give director King Vidor a hand.
According to Robert Osborne, host of Turner Classic Movies, Gish prepared for the death scene by not drinking or eating for three days. When Vidor saw her condition, he worried that it might be Gish's death scene as well as Mimi's. She also learned how to breathe without visible movement and visited hospitals to learn about stages of tuberculosis.
Shooting lasted from August 19 to November 5, 1925.
A previous version of the story had been filmed in 1916 with Alice Brady in a production financed by her father William A. Brady for his World Pictures.
The film made a profit of $377,000.
The film is recognized by American Film Institute in these lists:
2002: AFI's 100 Years...100 Passions – Nominated