South Africa




Afrikaans


7.49 km2


Overberg



LAgulhas (or Agulhas) is a coastal village and holiday resort in the Western Cape province of South Africa. Located just north of Cape Agulhas, the southernmost tip of the African mainland, it is the southernmost settlement in Africa. It is situated next to the town of Struisbaai and about 30 kilometres (20 mi) south of the regional centre of Bredasdorp. The name "Agulhas", Portuguese for "needle", is said to have been given to the cape because the compass-needle was seen to point due north, that is, with no magnetic deviation. The Agulhas Bank is reputed to be the richest fishing area in the Southern Hemisphere.
The Agulhas Lighthouse, the second-oldest working in South Africa. Designed by Colonel Charles Cornwell Michell in homage of the Pharos of Alexandria, the lighthouse was lit on March 1st 1849. in the country, is at the southern end of the town. Some 150 ships lay scattered along the South African coast, many due to the treacherous Agulhas Reef. It is in memory of the countless lives lost and to warn passing ships of the pending danger that the Agulhas Lighthouse was designed and built. The lighthouse was declared a National Monument in 1973.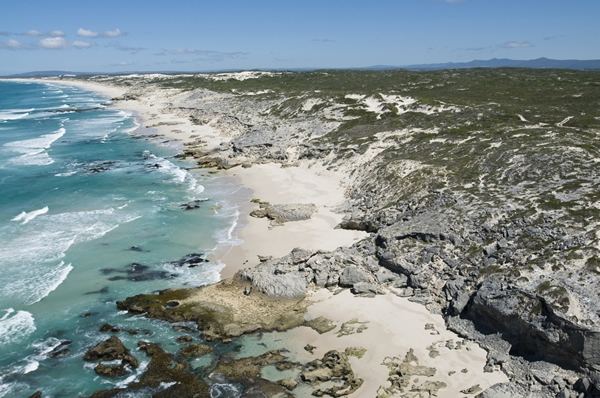 LAgulhas has a mild semi-arid climate (BSh, according to the Koppen climate classification, sometimes written BSn). Summers are mild and dry, winters are cool and wetter. The average annual precipitation is 276 mm (11 in), with most rainfall occurring mainly during winter.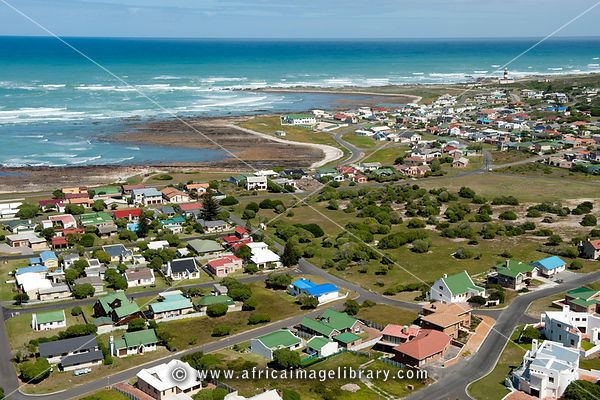 Another source gives different data, showing that it has a warm-summer Mediterranean climate (Koppen: Csb), with most precipitation falling in June.
LAgulhas Wikipedia
(,)http://www.sanparks.org/images/parks/agulhas/coastline.jpg(,)http://s3.amazonaws.com/medias.photodeck.com/be874e80-30e2-11e0-a601-4763536b42a9/South%2520Africa-1010-0057_large.jpg(,)http://www.nature-reserve.co.za/images/agulhas-whales-590.jpg(,)http://s3.amazonaws.com/medias.photodeck.com/113da2a0-30e3-11e0-b097-67bcd01aeaf3/South%2520Africa-1010-0054_large.jpg(,)http://s3.amazonaws.com/medias.photodeck.com/f5db0304-30e2-11e0-aa45-1d01bbab5672/South%2520Africa-1010-0055_large.jpg(,)https://c2.staticflickr.com/4/3875/15129026302_bf3b7fbeb4_b.jpg(,)http://www.safarinow.com/db/id/1259533/g344731.jpg(,)https://c2.staticflickr.com/8/7372/16356048446_6084c7bf4a_b.jpg(,)http://medias.photodeck.com/72b53ef8-30e3-11e0-8bce-b5d27ec9906a/South%2520Africa-1010-0051_large.jpg(,)http://i01.i.aliimg.com/wsphoto/v0/2036584123_1/home-decoration-diy-crafts-diamond-painting-cross-stitch-landscape-agulhas-diamond-technology.jpg(,)http://www.africannature-photos.com/wp-content/uploads/2014/03/Y6A8421-Version-2B-655x364.jpg(,)http://www.south-africa-tours-and-travel.com/images/Agulhas-town-and-tip-agulhasnationalpark.jpg(,)http://www.take2tours.co.za/bpt/wp-content/uploads/2014/04/L-Agulhas.jpg(,)http://upload.wikimedia.org/wikipedia/commons/e/e7/Cape_L%27Agulhas_Lighthouse.jpg(,)http://www.nightjartravel.com/sites/default/files/169%2520Hiking/Spookdraai%2520Trail%25202.jpg
(,)http://media-cdn.tripadvisor.com/media/photo-s/01/6d/9f/d3/lighthouse-from-beach.jpg(,)http://upload.wikimedia.org/wikipedia/commons/d/d8/AgulhasLighthouse.jpg(,)http://www.xplorio.com/docs/10656/agulhas%2520area%2520-%2520agulhas%2520content%25201_680x_crop_100.jpg(,)http://www.xplorio.com/featured/108/20141113_103104_960x450_crop_100.jpg(,)http://www.portfoliocollection.com/images/1669/Agulhas_pic_3.jpg(,)http://www.cape-hike.co.za/wp-content/uploads/2012/09/cape-lagulhas.jpg(,)http://www.southafrica.net/cache/ce_cache/made/f80ef38fcab97008/6.%2520Agulhas_960_472_80auto_s_c1_center_bottom.jpg(,)http://www.sa-venues.com/attractionswc/gallery/552/1.jpg(,)http://static.wheretostay.co.za/locations/town/0/0/000542/76_l.jpg(,)http://static.wheretostay.co.za/locations/town/0/0/000542/77_l.jpg(,)https://tracks4africa.co.za/media/users/images/w127500_1803_cape-agulhas-lighthouse_cape-lagulhas-lighthouse.jpg(,)http://4.bp.blogspot.com/-FhUka8KghTs/UZZGFZ5InAI/AAAAAAAAD1A/u5mgbcItyhU/s1600/IMG_4220.JPG