Russia




109,918 (2010)




Tuvan State University




Tuva Republic




1914




Vladislav Khovalyg



Kyzyl (Russian: ; Tyvan: ) is the capital city of the Tuva Republic, Russia. The name of the city means "red" in Tuvan (as well as in many other Turkic languages). Population: 109,918?(2010 Census); 104,105?(2002 Census); 84,641?(1989 Census).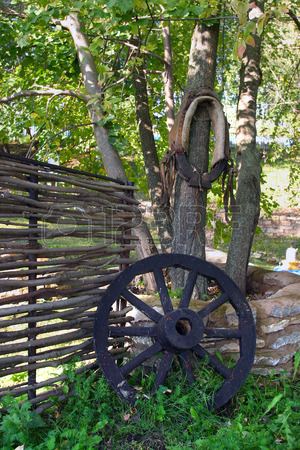 Kyzyl claims to be located exactly in the geographical center of Asia. Whether these coordinates are in fact the center of Asia is disputed (e.g., Urumqi in China makes a similar claim). However, there is a monument labelled "Center of Asia" in English, Russian, and Tuvan which asserts this claim. Tos-Bulak is the area of open fields and mineral springs which lies immediately south of Kyzyl.
Kyzyl is located where the Yenisei River meets the Maly Yenisey River to form the Verkhny Yenisey. Most development is south of the river and follow the curves of the river, with the highest development centered where the two headstreams of the Yenisei, the Bii-Khem (Russian: ), and the Kaa-Khem (Russian: ), meet. A monument was built in 1964 on the river bank to mark this.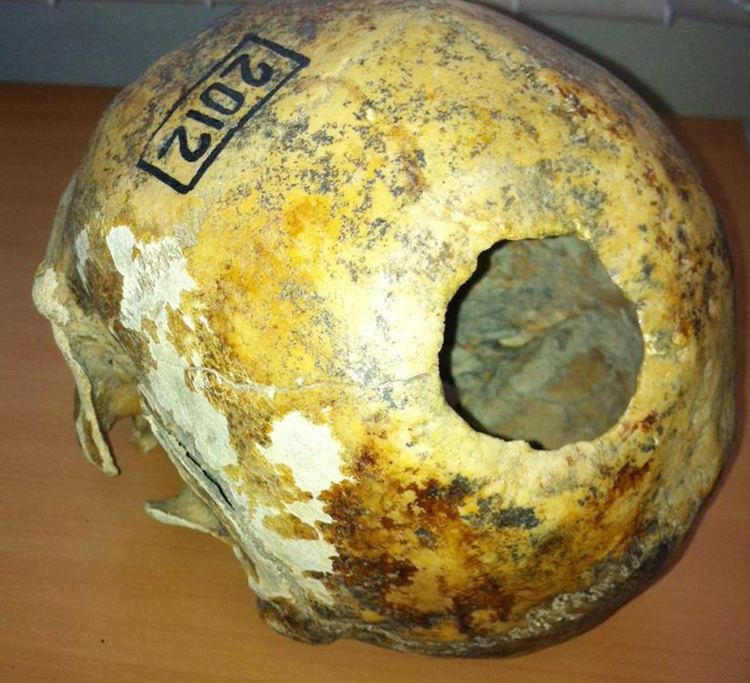 It was founded in 1914 as Belotsarsk (, lit. White Tsars (town)). In 1918, it was renamed Khem-Beldyr (), and in 1926 it was given its present name. In September 2004, Kyzyl celebrated its 90th anniversary as a city.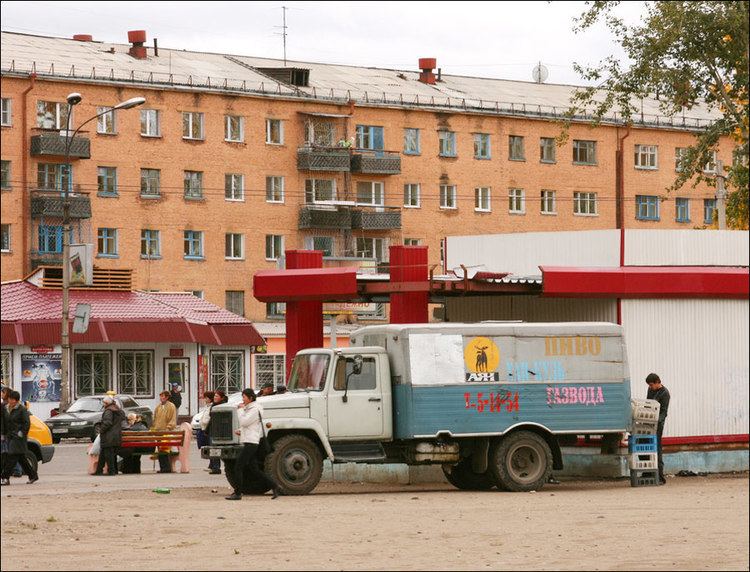 In the late 1980s, Kyzyl was visited by Ralph Leighton, who had made it a quest to reach Tuva with his friend, the Nobel Prize-winning physicist Richard Feynman. Though Feynman died before they reached Tuva, the journey is chronicled in the book Tuva or Bust!.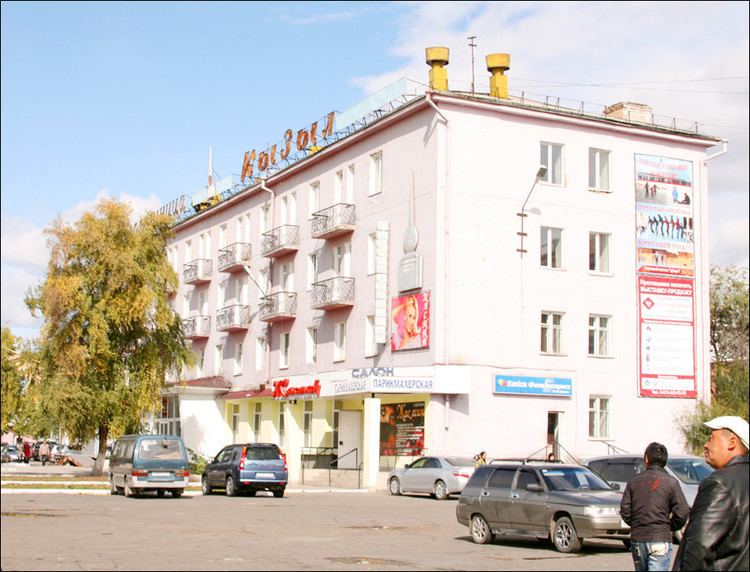 The film Genghis Blues chronicles the pilgrimage of a blind blues performer, Paul Pena, who learned Tuvan throat singing by listening to his shortwave radio, to compete in the Tuvan throat singing competition.
Kyzyl is a City-State in the turn-based strategy game Civilization V.
Kyzyl Wikipedia
(,)http://www.thehistoryblog.com/wp-content/uploads/2015/01/Male-skull-Kyzyl-Dzhar-V.jpg(,)http://www.polymetalinternational.com/~/media/Images/P/Polymetal/Images/content/map_Kyzyl_EN.jpg(,)http://www.thehistoryblog.com/wp-content/uploads/2015/01/Woman-skull-Kyzyk-Dzhar-IV.jpg(,)http://www.rgo.ru/sites/default/files/styles/headimage/public/kyzyl-index_0_0.jpg%3Fitok%3DC1IA7Aqs(,)http://siberiantimes.com/PICTURES/SCIENCE/Ancient-brain-surgery/January-2015/inside_two_stages_example_1.jpg(,)http://siberiantimes.com/PICTURES/SCIENCE/Ancient-brain-surgery/January-2015/inside_two_stages_example_2.jpg(,)http://www.thehistoryblog.com/wp-content/uploads/2015/01/Male-skull-Bike-III-.jpg(,)http://siberiantimes.com/PICTURES/SCIENCE/Ancient-brain-surgery/January-2015/inside_ancient_scull_2.jpg(,)http://upload.wikimedia.org/wikipedia/commons/a/af/Kyzyl_Kum.png
(,)http://us.123rf.com/450wm/salman2/salman21407/salman2140700366/30087246-summer-landscape-scenic-landscaped-source-of-kyzyl-bakcha-in-the-village-jalil-tatarstan.jpg(,)http://www.recommend.com/wp-content/uploads/2013/04/Hats-are-the-top-purchase-in-Kiva..jpg(,)http://www.traveladventures.org/countries/kyrgyzstan/images/kyzyl-art-border-crossing01.jpg(,)http://www.traveladventures.org/countries/kyrgyzstan/images/kyzyl-art-border-crossing02.jpg(,)http://russiatrek.org/images/photo/tuva-region-nature.jpg(,)http://us.123rf.com/450wm/salman2/salman21406/salman2140601426/29220451-summer-landscape-scenic-landscaped-source-of-kyzyl-bakcha-in-the-village-jalil-tatarstan.jpg(,)http://us.123rf.com/450wm/salman2/salman21406/salman2140601424/29220449-summer-landscape-scenic-landscaped-source-of-kyzyl-bakcha-in-the-village-jalil-tatarstan.jpg(,)http://us.123rf.com/450wm/salman2/salman21406/salman2140602220/29472411-summer-landscape-scenic-landscaped-source-of-kyzyl-bakcha-in-the-village-jalil-tatarstan.jpg(,)http://cache1.asset-cache.net/gc/169448066-kyrgyzstan-naryn-province-kyzyl-oy-kyzyl-oy-gettyimages.jpg%3Fv%3D1%26c%3DIWSAsset%26k%3D2%26d%3DHLZVW%252FOWpOsy%252FNfl5gHIVBXUIsxgGUUkyso1Ugqp%252FtFypjVch9L0La4CaqVWf3JxBDGBACsDBq6TsswgUIGDCA%253D%253D(,)http://thumbs.dreamstime.com/z/mountains-landscape-pass-kyzyl-aush-snow-caucasus-russian-federation-31435917.jpg(,)http://us.123rf.com/450wm/salman2/salman21406/salman2140601709/29471099-summer-landscape-scenic-landscaped-source-of-kyzyl-bakcha-in-the-village-jalil-tatarstan.jpg
(,)http://static.themoscowtimes.com/upload/iblock/869/hnckf-301.jpg(,)http://www.sayanring.com/static/images/contest/u11/14253b0139bc73beb37b8ed77337ffbd.jpg(,)http://viaterra.net/photos/2005trip/2005-UZ-Kyzylkum.jpg(,)http://35aqobgy79qkq7w3vokgfa6l.wpengine.netdna-cdn.com/wp-content/uploads/2012/04/fav-place-kyzyl-kum-desert.jpg(,)http://www.sayanring.com/static/images/contest/u11/3f4882581e9bc6220c2437ea92aaea04.jpg(,)http://twoyeartrip.com/blog/wp-content/uploads/2014/10/P1010632-714x535.jpg(,)http://russiatrek.org/images/photo/kyzil-city-scenery.jpg(,)http://tours-tv.com/uploads/2/photo-Kyzyl-Kum-desert-1.jpg(,)http://minzifatravel.com/media/catalog/product/cache/1/image/9df78eab33525d08d6e5fb8d27136e95/n/o/nomads_tent_in_kyzyl_kum_2_1_2_1_1.jpg(,)http://www.centralasia-travel.com/uploads/gallery/1003/kyzylkum-aydar-03.jpg
(,)http://russiatrek.org/images/photo/kyzyl-russia-city-street.jpg(,)http://russiatrek.org/images/photo/kyzyl-russia-city-hotel.jpg(,)http://www.infomongolia.com/images/stories/news/news/2015/04_april/09/tyva01.jpg(,)http://russiatrek.org/images/photo/kyzyl-city-general-view.jpg(,)http://www.infomongolia.com/images/stories/news/news/2015/04_april/09/kyzyl.jpg(,)http://en.tuva.asia/uploads/posts/2012-10/1351193291_olcha-dongak.jpg(,)http://cache4.asset-cache.net/gc/500642433-the-amu-darya-river-kyzyl-kum-desert-gettyimages.jpg%3Fv%3D1%26c%3DIWSAsset%26k%3D2%26d%3DX7WJLa88Cweo9HktRLaNXjzktBfjsXGeM8pU253L7j6GV97gcplf9PTExWcOeZJ2